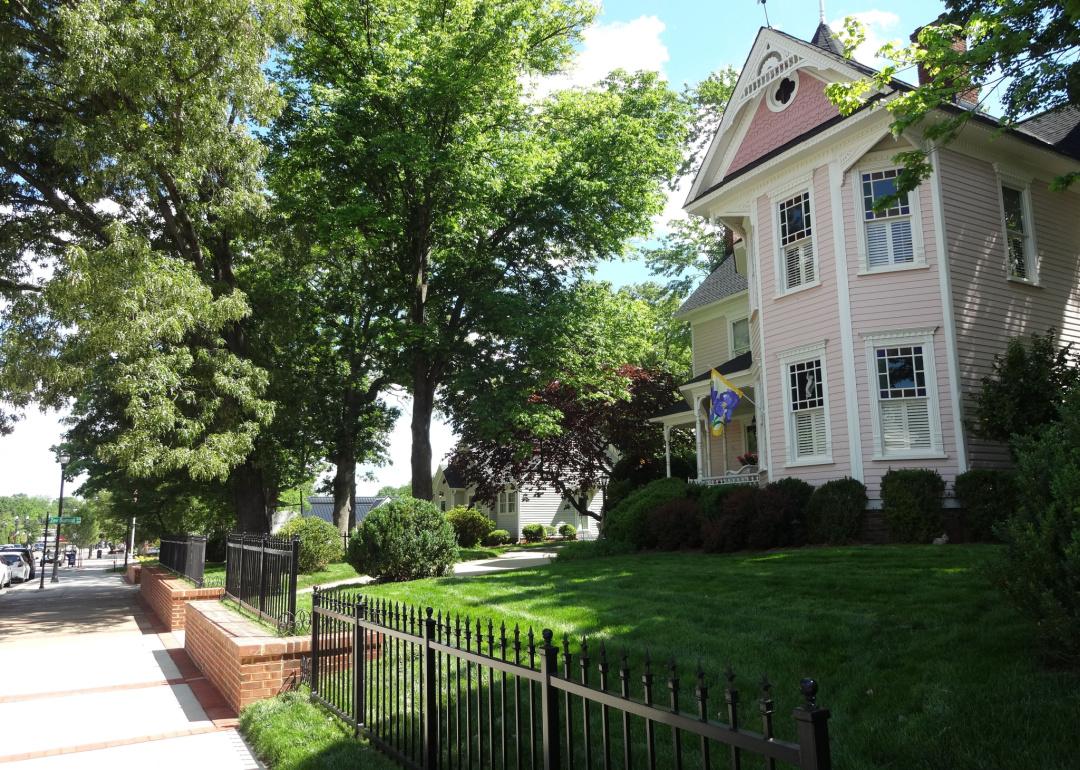 Best places to live on the East Coast
KAD Photo // Shutterstock
Best places to live on the East Coast
What is your idea of the perfect place to live? A burgeoning city with an energetic young professional scene? What about a quaint town with access to gorgeous, secluded stretches of beach or wooded hiking trails? Or do you look for nationally-recognized public schools and affluent, well-educated neighbors?
When it comes to living on the East Coast, there are hundreds of beautiful places that can fit the bill. Whether charming New England towns steeped in Ivy League academics or the inviting shores of Florida's Atlantic side, the East Coast is chock full of diverse towns and cities that are truly outstanding.
Stacker compiled a list of the best places to live on the East Coast using 2022 data from Niche, which uses its own formula to rank locations. Cities, towns, and suburbs in the following states listed in alphabetical order were considered: Connecticut, Delaware, Florida, Georgia, Maine, Maryland, Massachusetts, New Hampshire, New Jersey, New York, North Carolina, Pennsylvania, Rhode Island, South Carolina, Vermont, and Virginia.
Some of the places on this list will be familiar to you. Take, for example, a historic New Hampshire town that thrives on its collegiate history and traditions. Or a wealthy suburb outside of our nation's capital with luxury shopping and historic mansions. Others, however, you likely have never heard of before, such as one rural community in Georgia whose population jumped 13% between 2015 and 2020. It doesn't matter if you're looking to start a family, or you're an energetic, young single wanting to launch your career and accelerate your social life—there is a town or city on this list for you.
You may also like: 50 best beach towns to live in