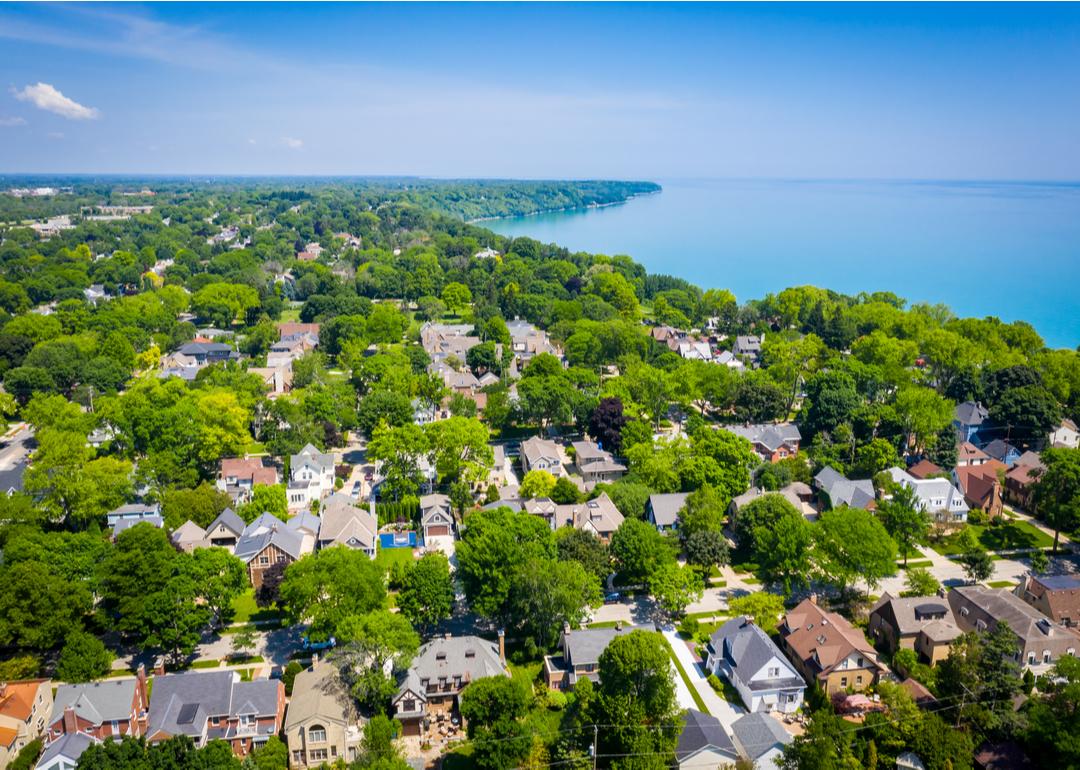 Best places to raise a family in the Midwest
James Meyer // Shutterstock
Best places to raise a family in the Midwest
One of the best measures of success is one's quality of life. Measured as the personal and economic security and level of happiness one has in their life, this is largely a product of one's environment. Access to quality schools, a strong assortment of amenities, good local jobs, safe streets, and a strong sense of community are all important.
Many, however, must make a compromise. One can find affordable housing, for example, in a small town, but usually has to sacrifice ready access to jobs or reasonable crime rates. Communities that tick all the boxes are rare.
These communities are typically suburbs of large cities that house highly affluent professionals who make up a tax base large enough to support the best schools, well-paid police officers, additional job infrastructure, and amenities that would draw more wealthy residents. This continues to grow the tax base, creating a self-feeding loop that leads these communities to be the best areas available to live.
To help families of all stages take a data-driven approach to finding the best communities within the Midwest, Stacker looked to Niche's 2019 Best Places to Raise a Family, which evaluates dozens of important components. Public schools have the heaviest weight among the considerations included, while crime and safety, cost of living, demographics, and community resources all factor strongly (full methodology here).
The Midwest consists of the following states: Illinois, Indiana, Iowa, Kansas, Michigan, Minnesota, Missouri, Nebraska, North Dakota, Ohio, South Dakota, Wisconsin. Only places with populations of over 10,000 were considered, with at least two places from every state included to offer representation for all states.
Keep reading to learn if your community made the list.
You may also like: Best places to raise a family in the West