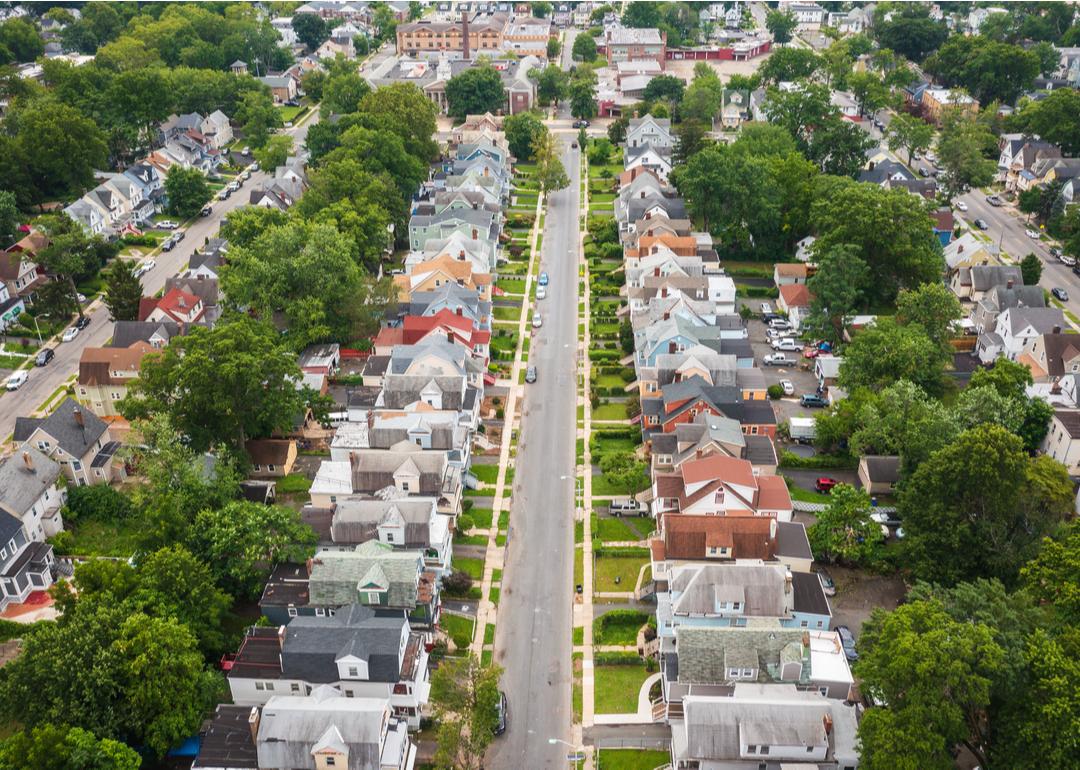 Best places to raise a family in the Northeast
FotosForTheFuture // Shutterstock
Best places to raise a family in the Northeast
The average American will move 11.4 times during his or her lifetime. These transitions are often influenced by job prospects or loss, the chance to upgrade into a larger home or the need to downsize, or—quite commonly—family planning. Families staking out a place to lay down roots reportedly analyze several factors when choosing a location ranging from economic prosperity to amenities and education systems.
Some parents flock to cities to raise their children, noting shorter commute times (which means more time to spend with spouses and children), world-class culture and museums on their doorstep, and the opportunity to meet more people with different life experiences. For others, rural towns are well-suited for raising kids. Studies have shown that more young professionals are moving to smaller towns and away from large urban areas. Families might be attracted to the lower crime rates in rural places, as well as the perception of a tight-knit community, peace and quiet, more time outside, and better air quality.
Fortunately, the northeastern region of the United States offers plenty of family-friendly locations sure to please any kid.
To help house-hunting parents find the best Northeast communities for their kids, Stacker looked to Niche's 2019 Best Places to Raise a Family that evaluates dozens of important components. Public schools have the heaviest weight among the considerations included, while crime and safety, cost of living, demographics, and community resources all factor in strongly (you can read Niche's full methodology here). Locations are ranked in reverse order, with the #1 spot reserved for the top-ranked place to raise a family.
The Northeast comprises the following states: Connecticut, Delaware, Maine, Maryland, Massachusetts, New Hampshire, New Jersey, New York, Pennsylvania, Rhode Island, and Vermont. Only locations with populations exceeding 5,000 people were considered. To offer representation throughout the Northeast, at least two locations were included from every state.
Read on to find out why these towns and cities have a stellar reputation for being family friendly—and if you already live in one of the top 50.
You may also like: Best places to raise a family in the West