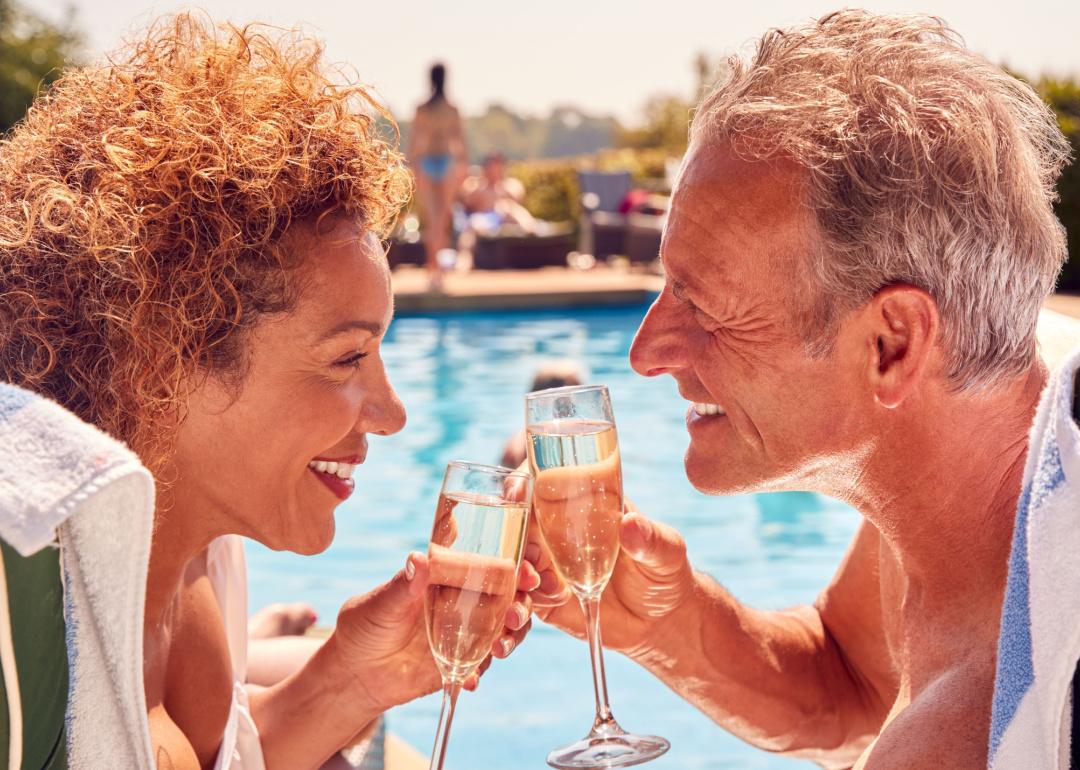 Best places to retire in America
Monkey Business Images // Shutterstock
Best places to retire in America
For many people, retirement is the reward after decades of working and raising a family. The coronavirus pandemic also helped many realize that time could be fleeting. About 2.6 million more people decided to retire during the pandemic for various reasons, including safety issues and increases in the value of assets, according to an analysis from the Federal Reserve Bank of St. Louis.
But deciding where to spend that precious time can be a tough decision. Stacker compiled a list of the 100 best places in the United States to retire using 2022 data from Niche.com. Rankings were based on a variety of factors such as weather and access to health care. You can read more about the Niche methodology here. A maximum of 10 places per state were included.
Warm, sunny weather was the most common denominator among the best places to retire. The coasts of California and the deserts of Arizona are prime destinations, boasting hundreds of days of sunshine annually. Florida's climate has also been a big draw for retirees, and the Sunshine State has grown in popularity since COVID-19.
Options for recreation play another big role, especially top-ranked golf courses and tennis clubs. Other top retirement destinations offer natural attractions, like trails for biking and walking or mountain settings for hiking and bird-watching. Sand and surf locations offer beaches, boardwalks, boating docks, marinas, fishing charters, swimming, and sailing opportunities. Desert sites are popular as well, promising sunny days, little rain, and striking landscapes.
Some of the most desirable retirement destinations are those located near major cities like San Francisco, New York, and Los Angeles, all of which are ripe with arts, culture, and health care resources. But those choice locations carry the key drawback of a high cost of living—often due to pricey housing costs—that will not suit retirees often on fixed incomes. Low crime rates make a difference as well.
All the top retirement destinations take a cue from Arizona's Sun City, one of the first planned communities for active older adults that offered opportunities for retirees—with little interest in just fading away—to keep busy and engaged. Whiling away retirement years on a front porch in a rocking chair is no longer ideal.