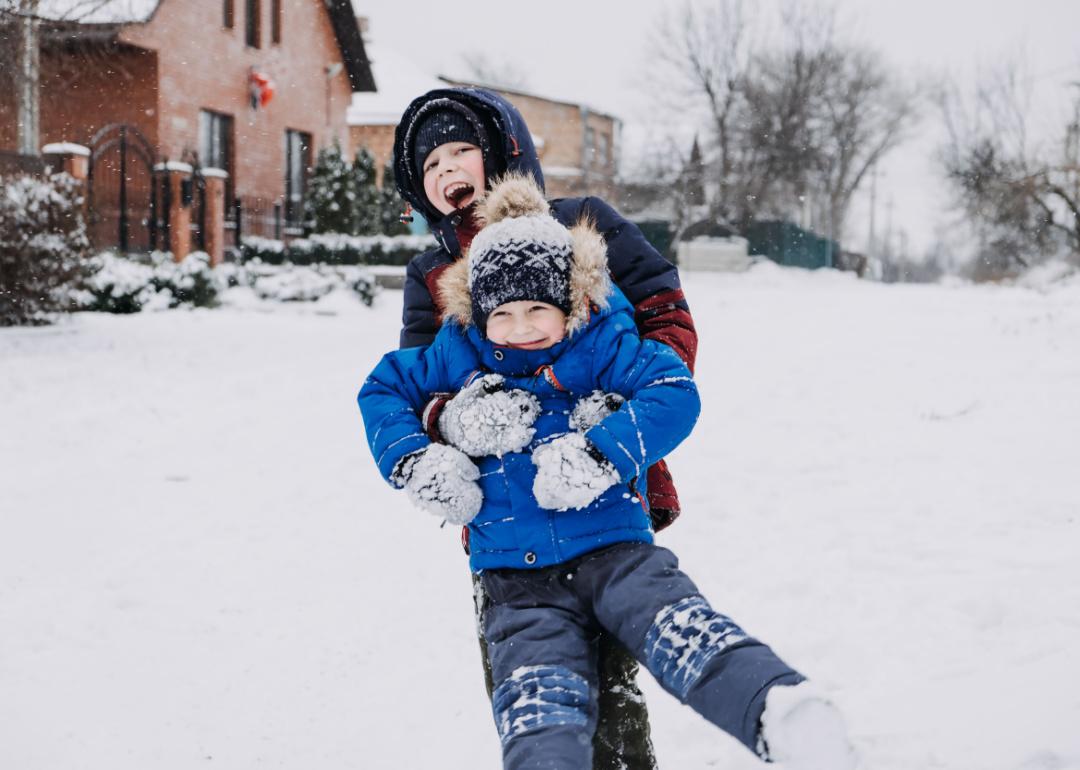 Best suburbs to live in America
Iryna Imago // Shutterstock
Best suburbs to live in America
Suburbia is deeply ingrained in American culture, growing in popularity alongside the country's love affair with cars and its network of highways. As early as the 1830s, Brooklyn Heights laid claim to the title of the first suburb when it connected to Manhattan by steam ferries. A little over 100 years later, Levittown became the new model of suburban development, offering affordable, mass-produced houses on Long Island for veterans returning home after World War II.
Stacker compiled a list of top ranked suburbs in the U.S. using Niche's annual rankings, which look at such factors as the cost of living, the educational level of residents, housing, and public schools. The data is the most current available. Some housing statistics, including median home values, might not reflect the current market. A deeper look at Niche's methodology can be found here.
Suburbs get their share of criticism, from encouraging isolation to promoting urban sprawl, but their appeal endures. Just over half of Americans describe their neighborhood as suburban. The best of them offer safe streets, a strong community, parks and other recreational and cultural opportunities, and a respite for crowds—while remaining within reach of urban amenities.
Keep reading to see which of the country's suburbs made the cut—and whether any of them are a community near you.
You may also like: Best small towns for retirees in every state