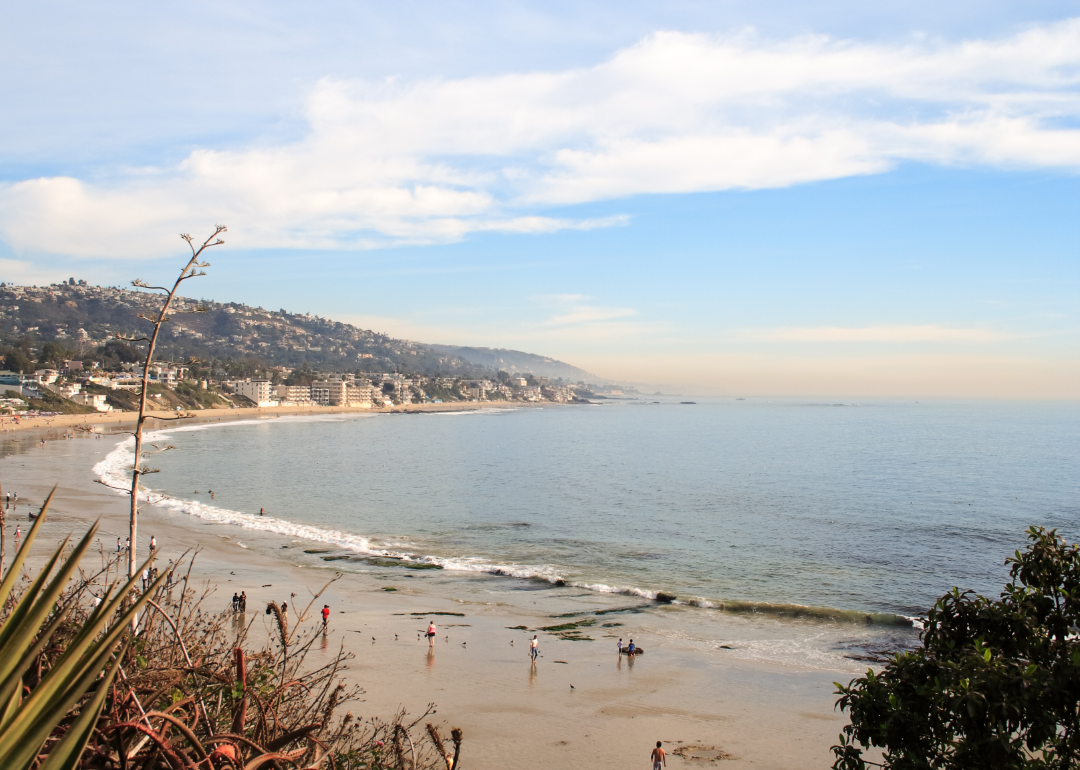 Best West Coast beach towns to live in
Best West Coast beach towns to live in
"I'm going to give up everything, move to the beach, and take it easy."
That's the recurring theme of many country songs, and not just those of Jimmy Buffett. For many of us, this fed-up announcement never goes beyond talk, but for a handful of people, it actually inspires one to relocate—or at least explore the prospects of relocating. For those stressed-out city folks, or anyone with an interest in moving to the beach, Stacker compiled a list of the 25 best West Coast beach towns to live in.
Stacker used data from WalletHub (released in June 2021) comparing U.S. beach towns in six categories: affordability, weather, safety, economy, education and health, and quality of life. All cities had to have at least one local beach listed on Tripadvisor. You can read the full methodology here. Overall, rankings were determined by comparisons between 191 cities across 62 key indicators of livability.
Judging by recent data, it seems stress of the COVID-19 pandemic and increased opportunity for remote work of the last couple of years is driving more and more people to make big, life-altering moves. The West has shown the second-highest population growth between 2010 and 2021—up 6.7 million from 2010, just behind the South's increase of 12.6 million—according to the Domestic Migration Report released on Feb. 15, 2022. Overall, some of the states people moved to most in 2020 were Florida, North Carolina, and Maine—all of which are in the top 10 states with the largest coastlines.
It appears we're all in need of a little more of that laid-back beach vibe these days. So here are the 25 best towns Pacific Coast states have to offer.