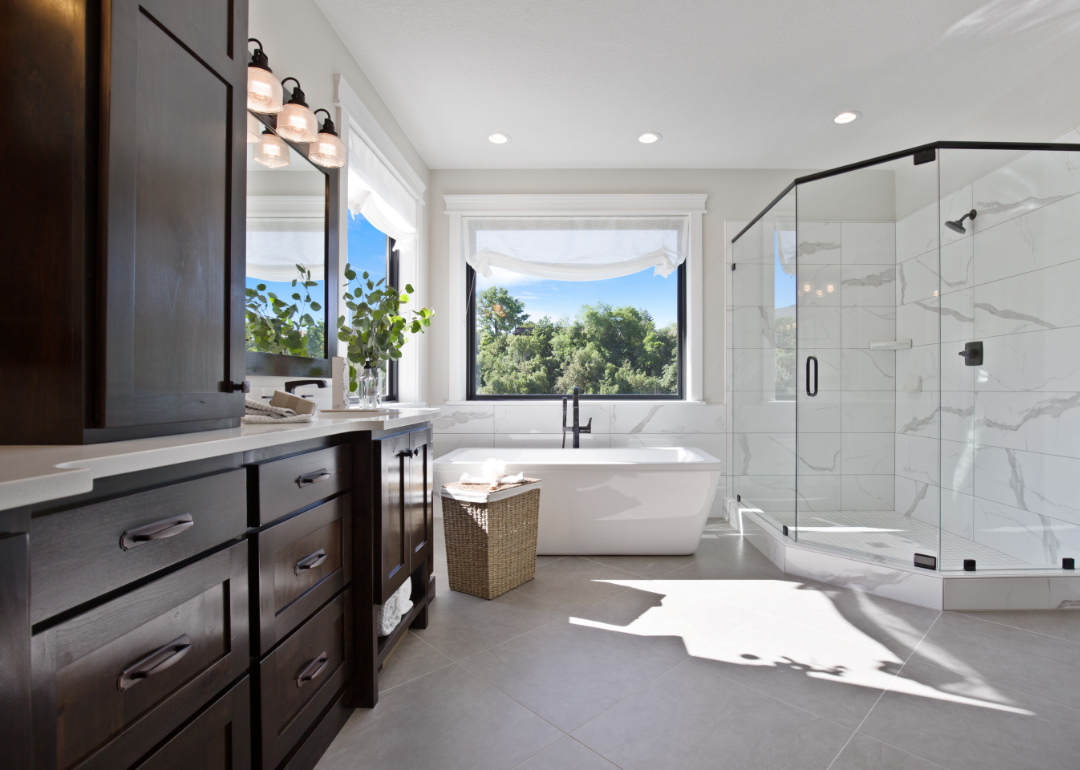 Stacker Studio
Common home renovation projects with the lowest return on investment
Common home renovation projects with the lowest return on investment
When it comes to your return on investment, not all home renovation projects are created equal. Home-sellers with an eye on maximizing profits are wise to carefully research which improvements will equal the largest profit margins—and which projects will barely help the seller break even.
To find the home renovation projects with the lowest return on investment, Upnest analyzed data from Zonda Media's 2021 Remodeling Cost vs. Value Report. The Cost vs. Value (CVV) Report relies on an econometric model that uses construction cost estimates along with economic indicators, such as local market housing, income, and employment, in 150 U.S. markets to create the best estimate of the cost of a project and its resale value.
The projects selected for CVV are ones that are historically common projects done by the roughly 200,000 remodeling professionals and are projects that can be priced accurately. As a result, more elaborate and discretionary projects that include more selections (choices for specific finishes, materials, fixtures, and appliances) that may or may not appeal to a wide range of homebuyers are not included in the CVV analysis. Other common projects that vary significantly in cost depending on region and climate—like finishing basements and attics or enclosing a porch—are not included due to an inability to provide accurate cost estimates.
Twenty-two total renovation projects were selected, and the six with the lowest percentage of construction cost recouped are ranked below. Keep reading to find out which home renovations have the lowest return on investment when it comes time to sell.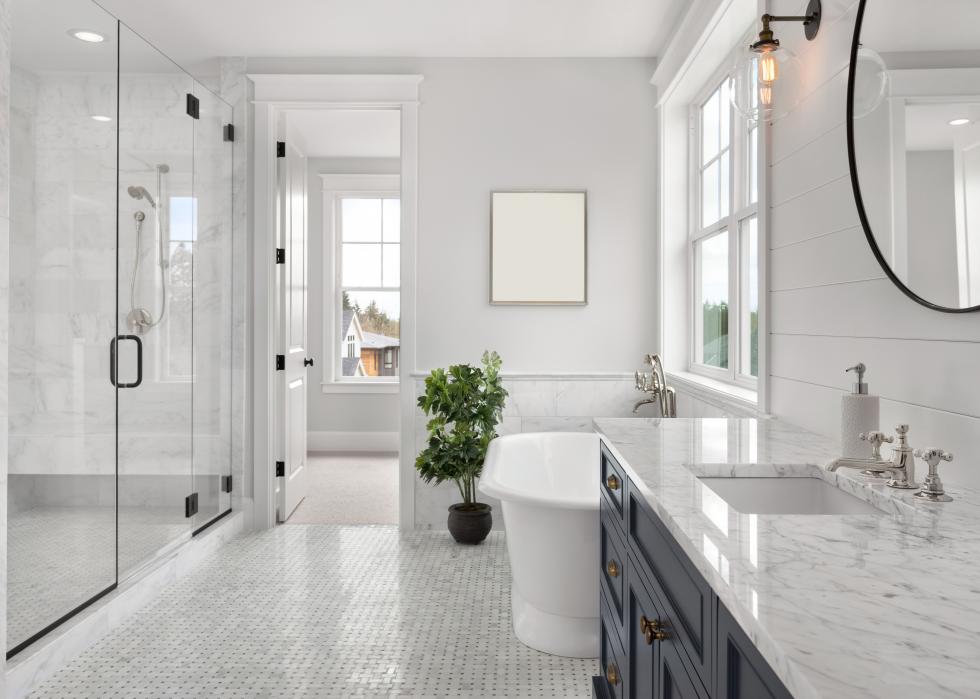 1 / 6
Breadmaker // Shutterstock
#6. Upscale bath remodel
- Average cost: $75,692
- Average resale value: $41,473
- Percentage of cost recouped: 54.8%
The CVV Report's upscale bathroom remodel assumes expanding within the original home's footprint a 35-square-foot bath to 100 square feet, moving fixtures, and installing electric in-floor heat, among numerous other upgrades. This renovation may feature attractive amenities like a freestanding soaker tub, high-end fixtures, and a custom drawer base, but it doesn't add up to a high ROI.
Instead of springing for an upscale bath remodel, consider more simple cosmetic fixes—like replacing broken tiles or fixtures, updating an old backsplash or floor, or installing new countertops. Some metrics suggest nearly a $1.75 return on every $1 spent for these more minor upgrades.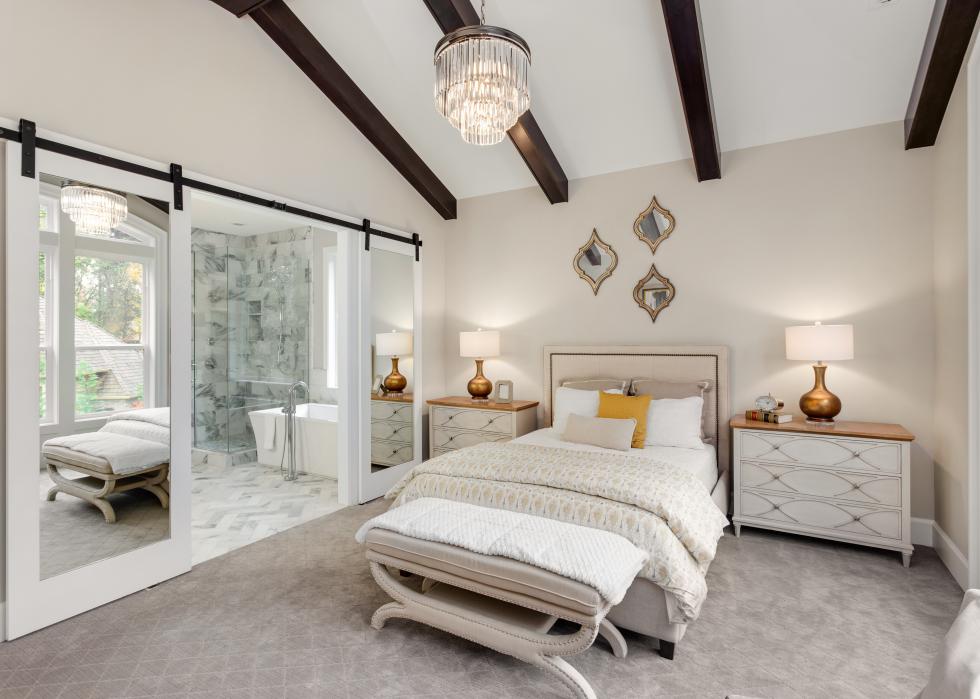 2 / 6
Breadmaker // Shutterstock
#5. Midrange master suite addition
- Average cost: $156,741
- Average resale value: $85,672
- Percentage of cost recouped: 54.7%
Adding a midrange primary bedroom onto a house may seem like a project that will make sellers see your home as turn-key, but it is rarely known to help close—or bring a noteworthy amount of profit to a sale. One of the best ways to gauge how worthy an investment like this is, is to look at similar homes on your block or in the neighborhood. If primary suites are the norm in the area, it makes more sense to splurge on this upgrade than if the neighbors largely stick to two-bedroom homes. The privacy and relative luxury of a private section of the house won't do a seller much good if it puts the house too far above nearby comps.
Rather than creating a new addition, consider working with existing spaces: Converting an unused attic or combining two bedrooms (only if there's one to spare) will save as much as 80% on the cost of the buildout and make better use of otherwise wasted space.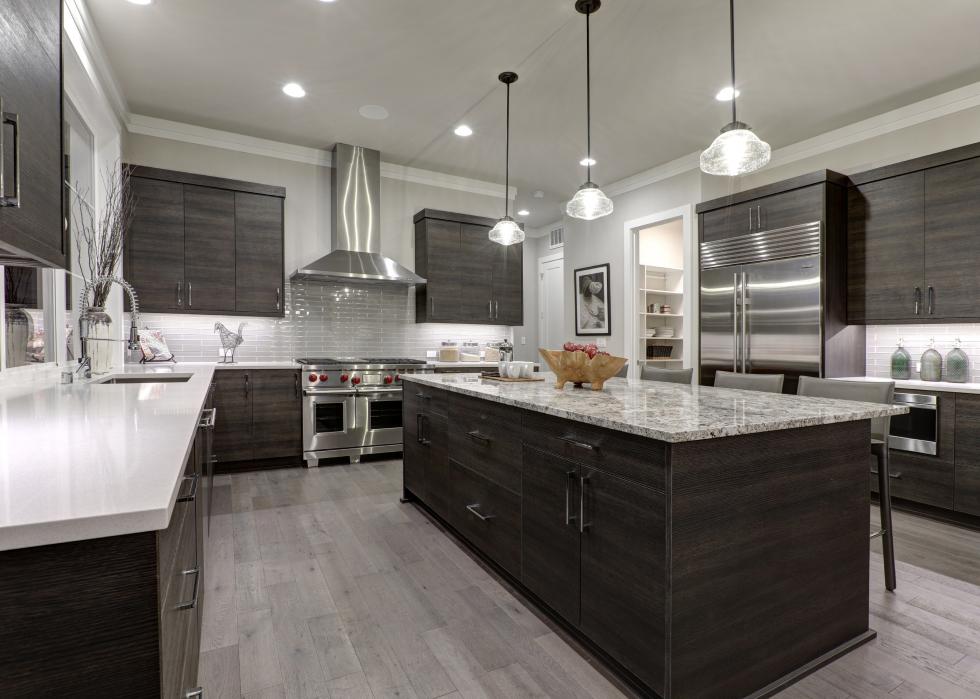 3 / 6
#4. Upscale major kitchen remodel
- Average cost: $149,079
- Average resale value: $80,284
- Percentage of cost recouped: 53.9%
A high-end, major kitchen remodel can be a truly worthy investment for homeowners planning to enjoy the fruits of their labor, but these projects on the whole don't add much by way of financial return.
Upscale kitchen improvements cost nearly $150,000 on average and run the risk of not matching a buyer's vision for the space. In such a situation, your investment is ultimately rendered moot. All the details of a kitchen only increase the likelihood of your aesthetic not matching a prospective buyer's.
Any home remodels should also be in line with the overall value of the home: High-end, expensive upgrades in a home worth as much as the kitchen may not be the most worthy investment. As with other upgrades—and other remodels with low ROI—it's essential to consider other homes in your neighborhood and whether the upgrades you're considering are the norm or the outlier on the block.
4 / 6
Anatoli Igolkin // Shutterstock
#3. Midrange bathroom addition
- Average cost: $56,946
- Average resale value: $30,237
- Percentage of cost recouped: 53.1%
A midrange bath addition assumes the creation of a 6x8 room off the existing house and over a cement-walled crawlspace. The addition requires all-new fixtures, ceramic tiles, and basic wiring. The addition otherwise replaces everything in the room for about 75% the cost of an upscale remodel but with an even lower return on investment.
Additional bathrooms bring in the best ROI if they're necessary—such as in a case where there isn't already one on the first floor, or if the primary bedroom is a long walk down the hall from a bath. Smarter bathroom investments generally come by way of simple upgrades like nicer hardware or fixing significantly dated tiles or vanities.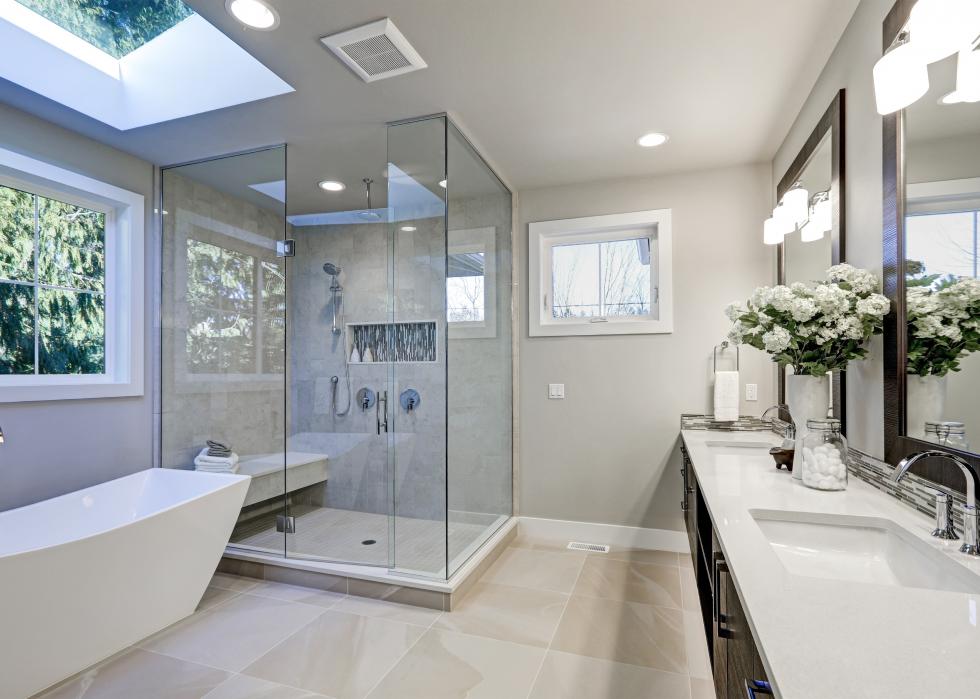 5 / 6
#2. Upscale bathroom addition
- Average cost: $103,613
- Average resale value: $54,701
- Percentage of cost recouped: 52.8%
Adding a brand-new, 100-square-foot master bath to your master bedroom is even worse for your projected ROI than a midrange bath addition. That may be because some of the amenities—from in-floor heat to high-end faucets—project more of a sense of upkeep and expense than luxury.
Interestingly, different regions in the U.S. tend to have different ROIs for these projects. If you're in the Pacific region, for example, you may see a significantly higher return on an upscale bath addition than those in the North Central United States. Be sure to check comparable homes in your area to see if an upscale bathroom renovation makes sense for your neighborhood.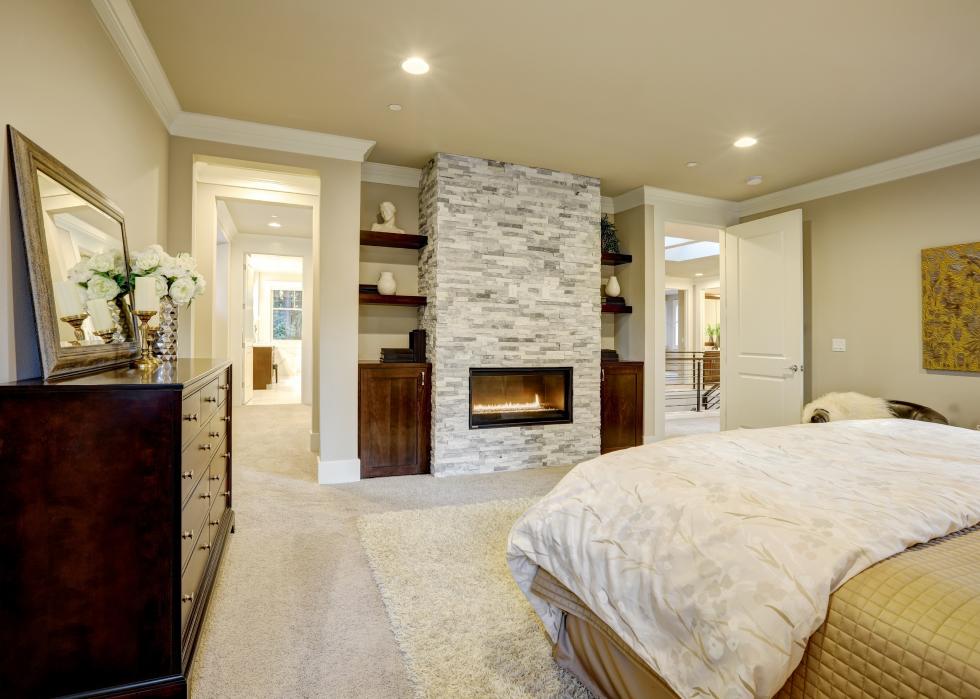 6 / 6
#1. Upscale master suite addition
- Average cost: $320,976
- Average resale value: $152,996
- Percentage of cost recouped: 47.7%
The CVV report quantifies an upscale primary suite addition as a 32x20-foot room with a crawlspace below and a spacious, attached bathroom. The layout has a few red flags for buyers, though—from excessive space that spells expensive upkeep and maintenance to custom bookcases and custom mantle over a high-end gas fireplace. Custom, luxe items are pricey add-ons that a potential buyer may remove anyway.
Additions like this one are best for a current homeowner who's intending to stay in the house for years, as these kinds of renovations may not be to a new homeowner's liking. If you're selling a home that doesn't have a primary bed with an attached bath, consider a more modest project with fewer bells and whistles (and a smaller footprint!) to get the highest possible return on investment.
This story was produced and distributed in partnership with Stacker Studio.
This story originally appeared on and was produced and distributed in partnership with Stacker Studio.