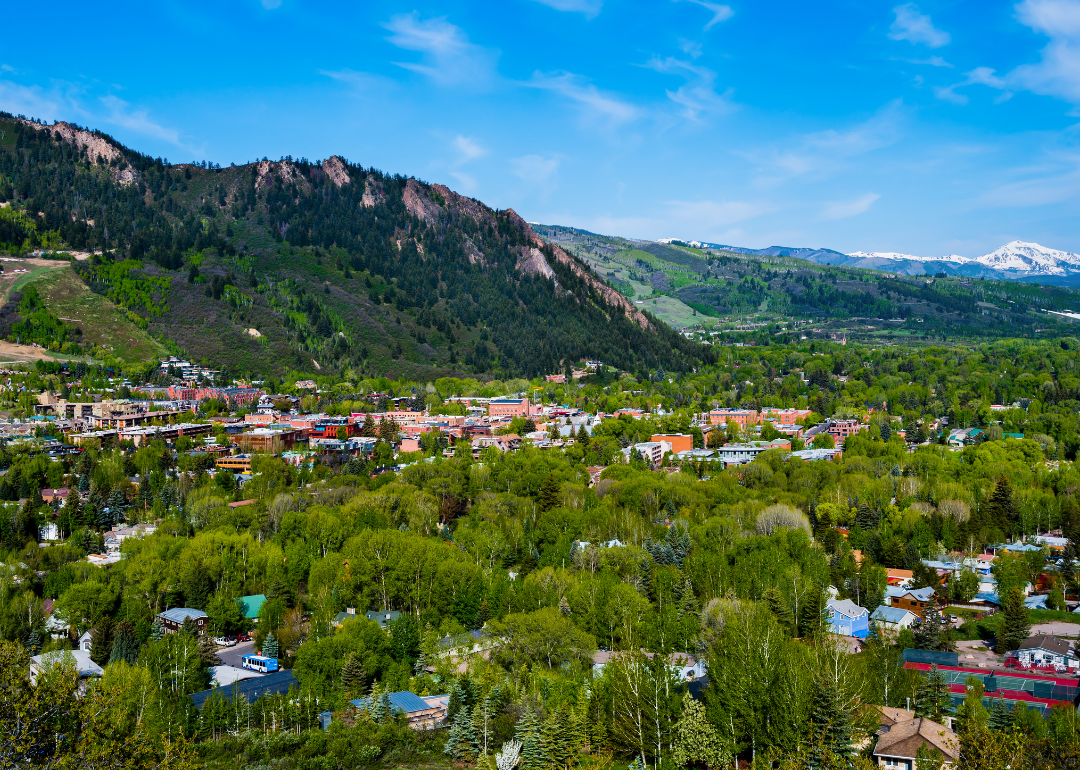 Stacker Studio
Counties where mortgage payments have jumped the most in the past two years
Counties where mortgage payments have jumped the most in the past two years
From tiny coastal towns in Maine to massive California metros, the national housing market has been roaring since the start of the pandemic. What started with an uptick in buying after mortgage rates fell to record lows quickly became a home-buying frenzy as the shift to remote work took hold. Buyers, suddenly free to work from any location, began snatching up homes in nearly every market and leaving housing shortages and vastly increased home prices in their wake.
We're now nearly two years into the global pandemic, but thus far, the frantic home-buying trends we saw at the start of the public health crisis have persisted. Most markets are still experiencing severe housing shortages—and while there have been bids to build more housing, the ongoing supply chain issues have made it nearly impossible to meet the increased demand.
That said, there are signs that some of the frenzied home buying has started to slow. But while things may cool off a bit more over the next few months, the slower housing market pace may not translate to cheaper home prices. In fact, future homebuyers could be in for a surprise as home prices are expected to stay high until well into 2022. Purchasing a home will become even more expensive if predictions of rising interest and mortgage rates from inflation materialize.
If this happens, it will likely cause a big uptick in the average monthly cost of mortgage payments in certain markets across the nation. In fact, we've already seen that trend occur in many markets due to the housing issues we've faced over the last two years. But where exactly is it happening—and why?
Better, a homeownership platform with a free mortgage calculator, analyzed 2021 Q2 data from the National Association of REALTORS Housing Statistics and the 2019 U.S. Census Bureau's American Community Survey. This was done to determine where median monthly mortgage payments have increased the most between 2019 and 2021.
To determine the 2019 median mortgage payments, Better took the median home value for every county from the American Community Survey 2019 5-Year Estimates and calculated the monthly mortgage payment at a 30-year, fixed-rate mortgage with 10% down at a 3.94% interest rate. The monthly payments in this story do not include other costs of property ownership, such as property taxes, homeowner's insurance, or HOA fees.
To determine the 2021 median home value and mortgage payment data, the National Association of REALTORS applied the Federal Housing Finance Agency's House Price Index to the 2019 median home values from the American Community Survey. It then calculated the monthly mortgage payment at a 30-year fixed-rate mortgage with 10% down at a 3% interest rate. The 2021 calculations also don't take into account any other costs besides principal and interest.
This story originally appeared on Better and was produced and distributed in partnership with Stacker Studio.