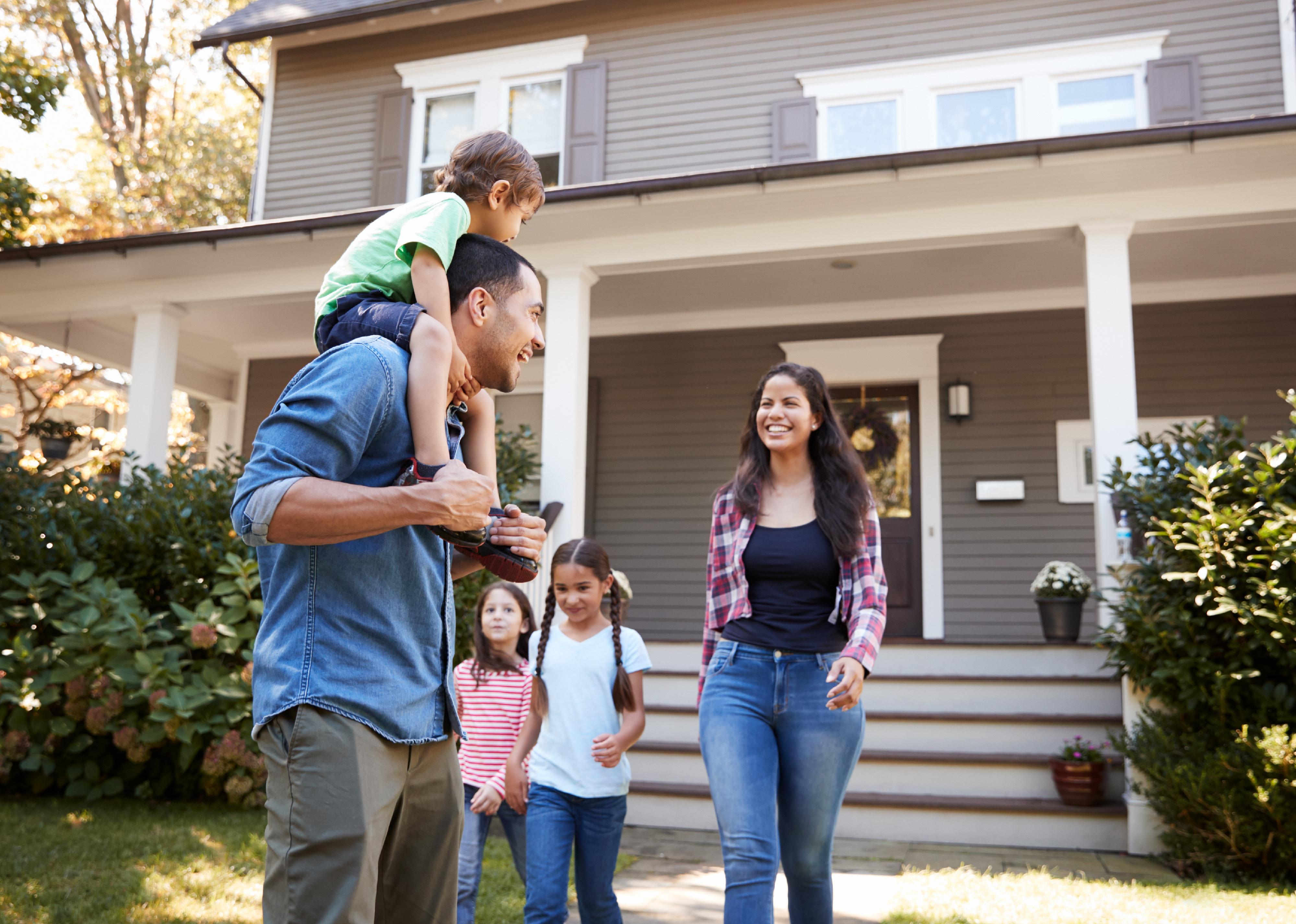 Stacker Studio
Despite a growing homeownership rate, Hispanic buyers face barriers
Monkey Business Images // Shutterstock
Despite a growing homeownership rate, Hispanic buyers face barriers
Hispanic people are the fastest-growing group of homeowners in the United States, yet they are more than 1.5 times more likely to be denied a mortgage than white applicants, according to data from the Consumer Financial Protection Bureau.
The reasons behind this are complex, but the most simple one is that Hispanic people and Latinos tend to make less money than any other racial or ethnic group—about 77 cents for every dollar a white person earns, according to the Labor Department. This demographic also tends to live in major metropolitan areas with sky-high housing prices. And as a group, they lack generational wealth that would better prepare them for homeownership.
Foothold Technology examined data from the Census Bureau and Consumer Financial Protection Bureau to visualize how Hispanic homeownership rates have grown over time and the challenges they face in buying a home.
Sixty-three million Hispanic people live in the United States, according to 2021 Census data, making up about 19% of the population, with every state experiencing growth in its Hispanic population over the past decade.
"The growth of the Latino population just generally points to the community being a bigger share of the homeownership market," explained Laura Arce, senior vice president for Economic Initiatives at UnidosUS, a nonprofit Hispanic civil rights and advocacy organization.
This story originally appeared on Foothold Technology and was produced and distributed in partnership with Stacker Studio.