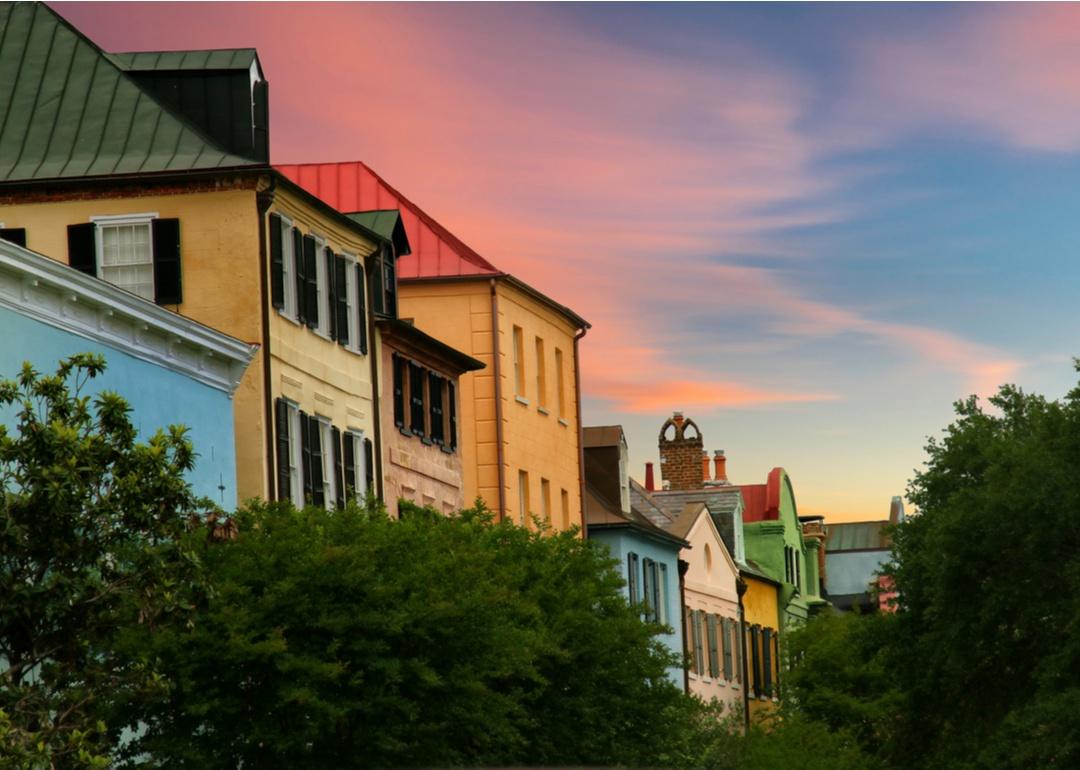 Stacker Studio
How COVID-19 has impacted mortgage payments in every state
James R Poston // Shutterstock
How COVID-19 has impacted mortgage payments in every state
More than 2.1 million Americans were in forbearance plans in mid-May 2021, according to a recent Mortgage Bankers Association's Forbearance and Call Volume Survey. One in every 4,078 housing units underwent a foreclosure filing in the first quarter of 2021; by the second quarter, those numbers were down with 223,671 properties in the process of foreclosure nationally, according to ATTOM Data Solutions' 2021 Vacant Property and Zombie Foreclosure Report.
The Federal Housing Administration on June 25 announced additional help for homeowners struggling to make their mortgage payments. This assistance includes extending the federal foreclosure and eviction moratoria for all FHA-insured, single-family mortgages along with extended COVID-19 forbearance request timeframes and a new home-retention option called the COVID-19 Advance Loan Modification (COVID-19 ALM), available to borrowers who are 90-plus days past due or who have reached the end of their COVID-19 forbearance.
In addition to federal assistance, many major mortgage lenders including, Wells Fargo and Bank of America, temporarily suspended foreclosures. Other, smaller banks around the country similarly suspended evictions and foreclosures in late spring. The Consumer Financial Protection Bureau (CFPB) is expected to adopt a rule by August that would require mortgage servicers to allow homeowners until the end of 2021 to pick back up on payments.
Sundae analyzed state data from the U.S. Census Household Pulse Survey that tracked if respondents are caught up with their mortgage payments. To understand how the economic impacts of COVID-19 affected homeowners' mortgage payments, Sundae compared the most recently available data collected during May 12–24, 2021, and data collected during April 23–May 5, 2020. Sundae also calculated the percent of households who lost income and fell behind on mortgages, and the percent of unemployed residents who fell behind on payments. Each data point also includes the state ranking.
Struggling homeowners have fared better than renters overall, with data showing quicker recovery for those with mortgages due to factors such as low-interest rates and homeowners receiving more protection than renters from the $2 trillion CARES Act. The Consumer Financial Protection Bureau offered another lifeline June 28 by issuing a final ruling to amend Regulation X, instilling procedural safeguards for the time being to give borrowers full review over loss mitigation before lenders can start foreclosure proceedings on various mortgages.
Keep reading to discover what programs (if any) state governments have rolled out for additional assistance and how homeowners in your state are faring.
This story originally appeared on and was produced and distributed in partnership with Stacker Studio.