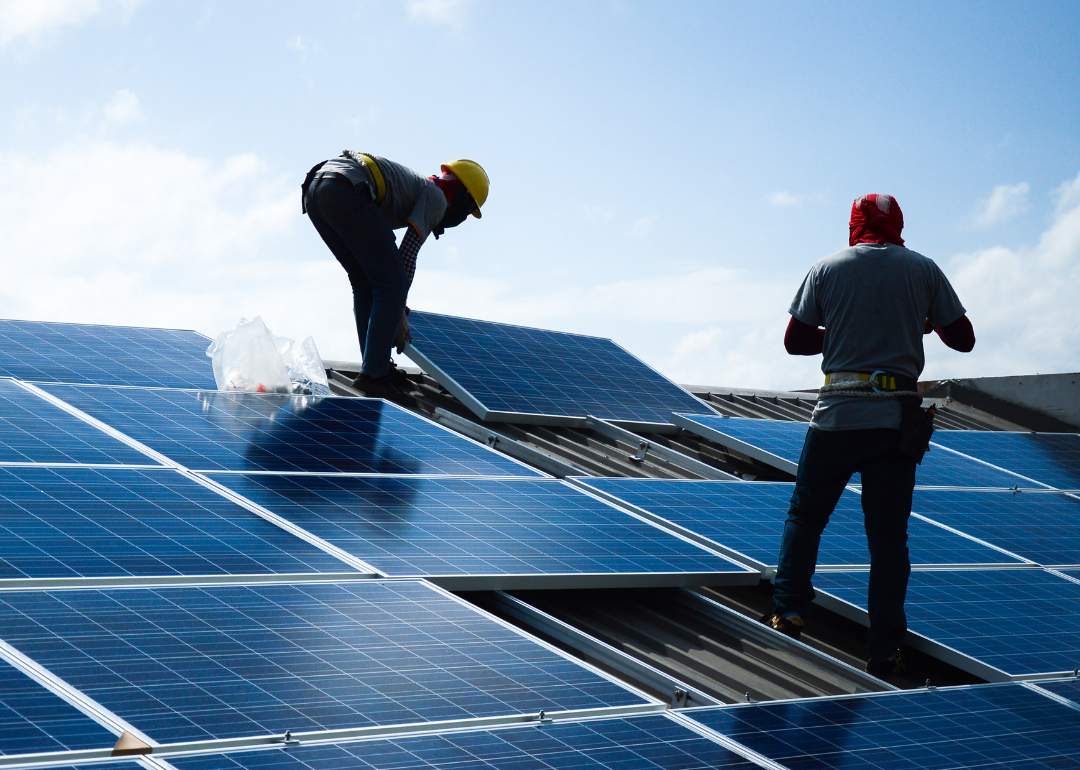 Stacker Studio
How different infrastructure projects can affect home value
lalanta71 // Shutterstock
How different infrastructure projects can affect home value
The topic of infrastructure has dominated a good portion of the news lately. So has the housing market. But have you ever thought about how the proximity of infrastructure to a home can impact its value — at least during normal times? It's a worthy mental trip to take if buying or selling a home is in your future.
UpNest compiled a list of 10 wide-ranging infrastructure projects that can affect a home's value using data from research papers and studies by associations. Some of these projects are generally beneficial to the price a home can sell for, others are detrimental, and some could go either way.
Of course, these external factors are among many variables that ultimately influence how much buyers think a home is worth. A house may score big points for facing a gorgeous fairway, but it will likely get dinged if it is full of old appliances and has insides begging for an extensive face-lift.
Since infrastructure projects to and around a home don't always scream for attention, especially on paper, buyers would be well served to visit a property and its neighborhood, do online research, and ask agents about relevant infrastructure before submitting an offer.
Continue reading to discover how various infrastructure projects can affect home value.
This story originally appeared on and was produced and distributed in partnership with Stacker Studio.