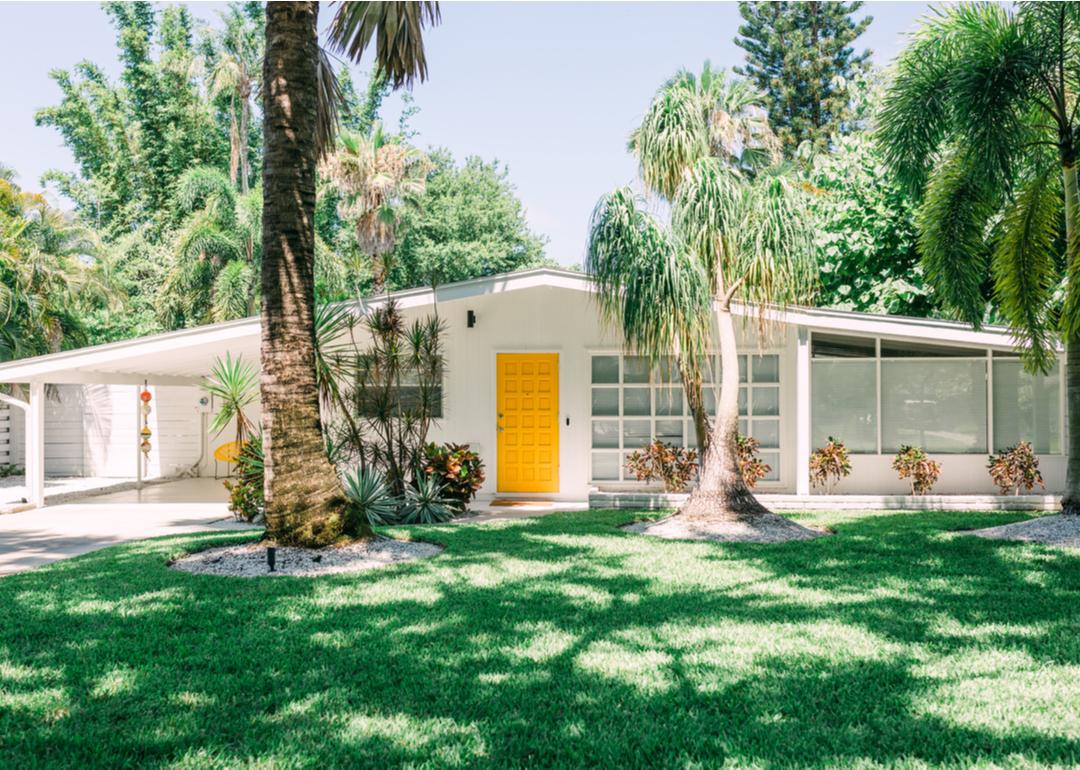 Stacker Studio
How the housing market changed in 2021
Karen Culp // Shutterstock
How the housing market changed in 2021
The housing market was anything but normal in 2021. Prior to the buying frenzy that occurred over the last year, homes typically sat on the market for a little over two months at a time. And in terms of cost, it was common for the lucky sellers with homes in desirable markets like California's Bay Area to get at or close to the asking price. Sellers in less competitive markets, on the other hand, generally had to be more flexible on the sales price for their homes.
That all changed when the COVID-19 pandemic hit and mortgage rates sunk to new lows. A rapid uptick in demand for homes took hold, and buying a home quickly became a competitive sport. The buyers who wanted to increase their chances of getting their offer accepted by sellers were forced to pull out all the stops—whether it was offering short closing periods, waiving inspections, or shelling out tens, or even hundreds of thousands, of dollars over asking price.
This phenomenon wasn't limited to the housing markets in major metro areas, either. The secondary and suburban markets that were once considered less desirable than areas like New York City or Los Angeles became equally competitive for buyers. And by the time the final months of 2021 had rolled around, the housing market across the nation had gone through dramatic, widespread changes.
But how exactly did the housing market change over the last year? And how have these changes affected the millions of buyers, sellers, renters, and investors across the country? Real estate platform ZeroDown compiled a list of 10 ways the housing market changed in 2021 using information from housing articles, real estate market reports, and real estate experts.
Here's what you should know about the changes that occurred to the housing market in 2021.
This story originally appeared on ZeroDown and was produced and distributed in partnership with Stacker Studio.