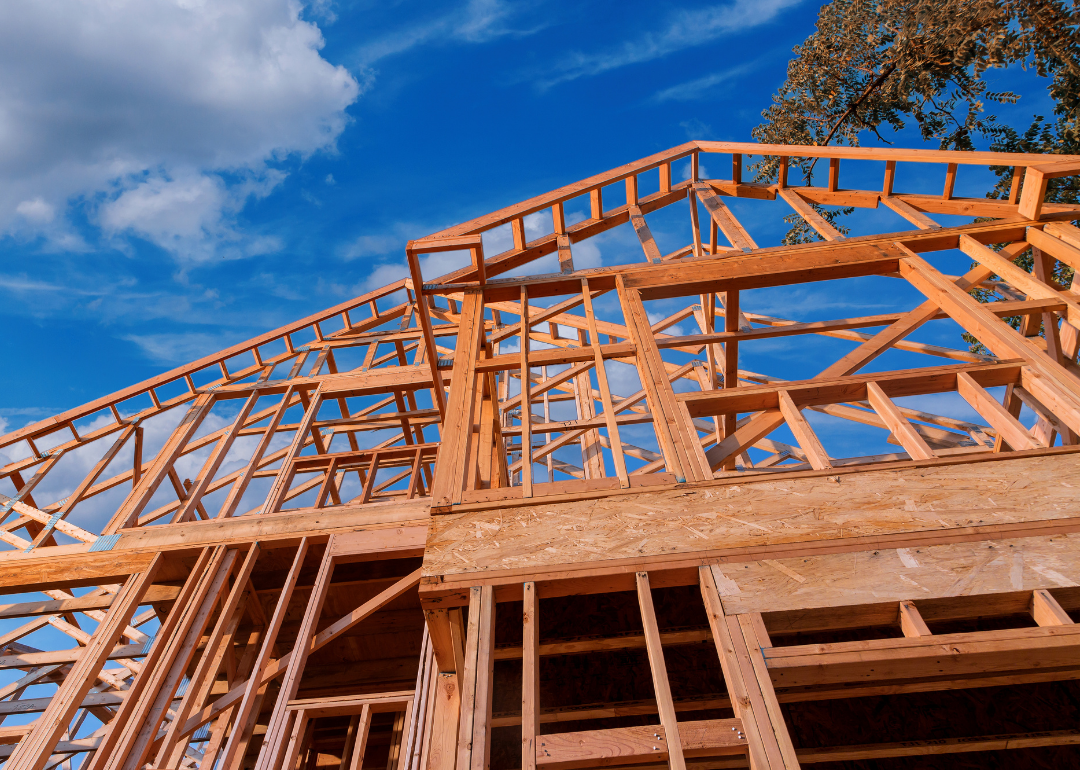 Stacker Studio
How prices for 5 major homebuilding materials have changed during COVID-19
How prices for 5 major homebuilding materials have changed during COVID-19
The perennial desire for more living space, investors diving into the home-rental business, and the surge in remote work during the coronavirus pandemic, have contributed to a soaring rate of home renovations and booming housing market. Add in the Federal Reserve lowering mortgage rates, which reached a record-low 30-year fixed rate of 2.72% in 2020, and you've got a buying bonanza in a seller's market.
But not every aspect of the housing market is cheaper now than it was a year ago. In fact, the prices of many raw materials shot up significantly during the pandemic, whether from supply-chain gaps, wildfires out West, or peeled-back production to meet cratered demand that has yet to recalibrate. As homeowners flocked to hardware stores seeking supplies last spring, building supply chains couldn't keep up. The price increases for materials, in some cases in the double digits, put home renovations and new builds out of reach for many—or at least deprioritized until costs fall.
UpNest analyzed the Federal Reserve's Economic Data (FRED) database to discover just how much prices for homebuilding materials have changed during COVID-19. Commodity data from January to March 2020 and 2021 was used to calculate the one-year change from January through April of 2020 and 2021. FRED data is based on the Producer Price Index (PPI), an indexed dataset derived from a sample of more than 25,000 establishments, providing approximately 100,000 price quotations. The PPI considers commodity pricing by comparing the price of a given date to the price during an index year. For example, if the index year is 1984, the price at a given date is based on the commodity's price being set at $100 in 1984.
Keep reading to see how some of the most common homebuilding materials have spiked in the last year.
This story originally appeared on and was produced and distributed in partnership with Stacker Studio.