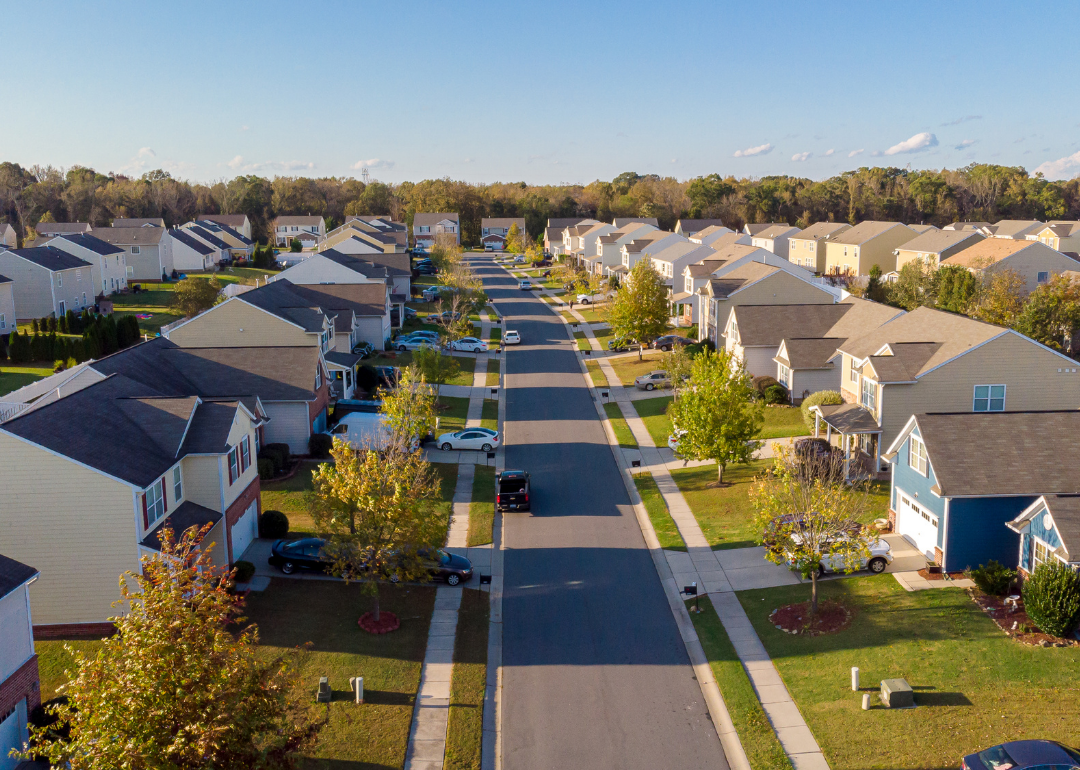 Stacker Studio
Local vs. remote buying: How it compares in 20 cities
Gus Valente // Shutterstock
Local vs. remote buying: How it compares in 20 cities
There is no question COVID-19 has dramatically changed the face of housing markets across the nation over the last two years. Housing shortages, competitive buying landscapes, and skyrocketing home prices have led to either serious perks or serious issues for buyers and sellers, all depending on which side of the fence they're sitting on.
What isn't as widely discussed, however, is the impact the pandemic has had on remote home-buying trends. More buyers than ever are purchasing homes remotely in other markets across the nation, and while some are looking to relocate to new areas, many are investors looking to reap the benefits of high median gross yields—or the percentage of profit on rental or other types of investment properties before deducting for expenses—in hot markets across the country.
Remote purchases make it easy to buy properties in any market without risking exposure to the virus while traveling or touring homes, and it also allows remote buyers to compete in markets they don't have easy access to—which is incredibly important at a time when housing stock is in short supply. But, there are downsides to remote buying, too. In many cases, buyers are purchasing these properties sight-unseen, which means they're reliant on home inspections and agents to convey the necessary information before closing.
For many buyers, however, the pros outweigh the cons when it comes to remote buying—and the remote purchase process, which requires buyers to use notaries when signing closing documents and video calls for closing, has never been easier thanks to the pandemic. For that reason alone, it's likely that the remote buying frenzy will continue well after the public health crisis is under control—especially in certain markets where the demand for remote property purchases is high.
But where exactly are those markets, and what is drawing remote buyers to them in droves? Roofstock analyzed its internal database of properties purchased in 2021 to determine the differences between properties purchased locally and properties purchased remotely, ​​or purchased by buyers who live 200 miles or more away. Roofstock analyzed this data for the top-20 metros with the most non-owner occupied properties that were purchased through its service. Roofstock also looked at how many properties were purchased remotely, as well as how the median gross yield, median home value, and median year the home was built compare between homes bought locally and remotely.
This story originally appeared on Roofstock and was produced and distributed in partnership with Stacker Studio.