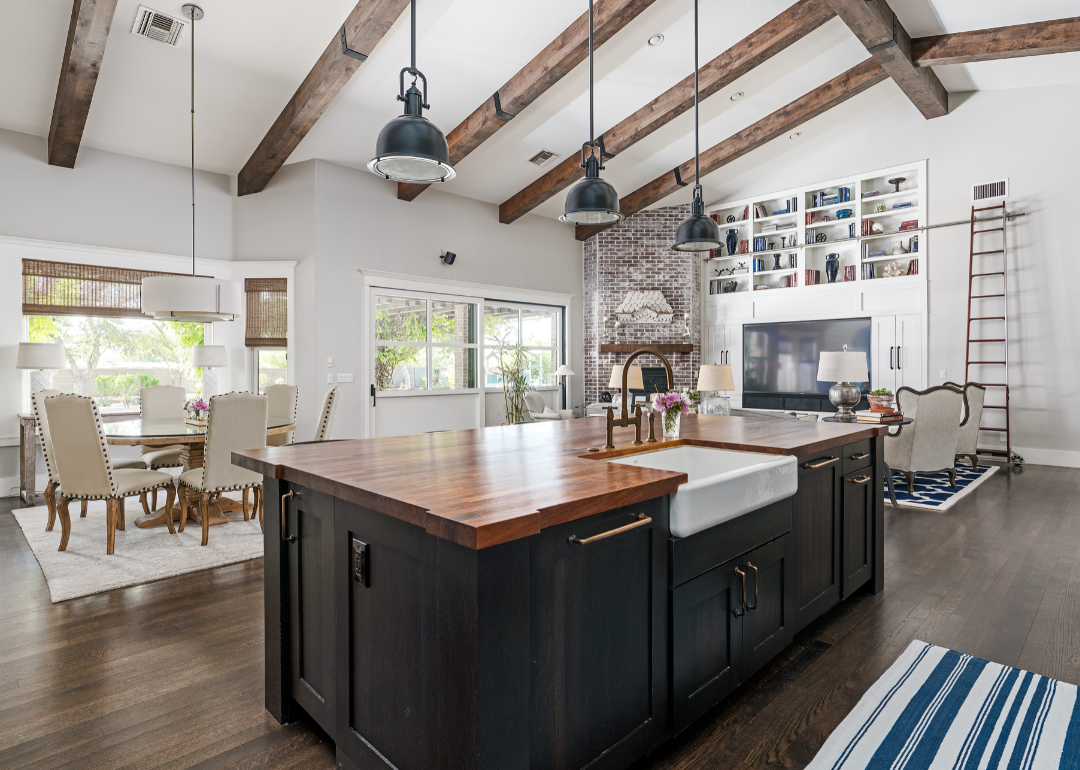 Stacker Studio
Most common home renovation projects regionally across the US
Most common home renovation projects regionally across the US
Renovated kitchens and bathrooms, new windows that let in a ton of light, and every variety of porch, balcony, and deck: These are among the most popular home improvement projects people are undertaking in 2022, according to a Houzz poll.
Realm analyzed the top 10 most popular projects from about 2.8 million listings and permit filings from single-family homes in the U.S. in 2022. The four regions examined in this story—Midwest, Northeast, South, and West—are geographically defined by the Census Bureau. In this analysis, the most common home renovations in the nation were determined by averaging how each renovation ranked within the four geographical regions of the U.S.
Nationally, the top five most common home renovations were interior painting, exterior painting, finishing a basement, installing or replacing windows, and bathroom remodeling. Windows and basements are tied as the third most common, and patios and fences are tied as the ninth most common.
People in all four regions installed solar panels, painted the exteriors of their homes, put in water filtration systems, remodeled bathrooms, installed or replaced windows, and renovated their decks. But some renovations weren't prevalent in some regions, like finishing a basement.
Keep reading to learn more about the most common home renovation projects regionally across the U.S. and why they are popular in specific regions.
This story originally appeared on Realm and was produced and distributed in partnership with Stacker Studio.