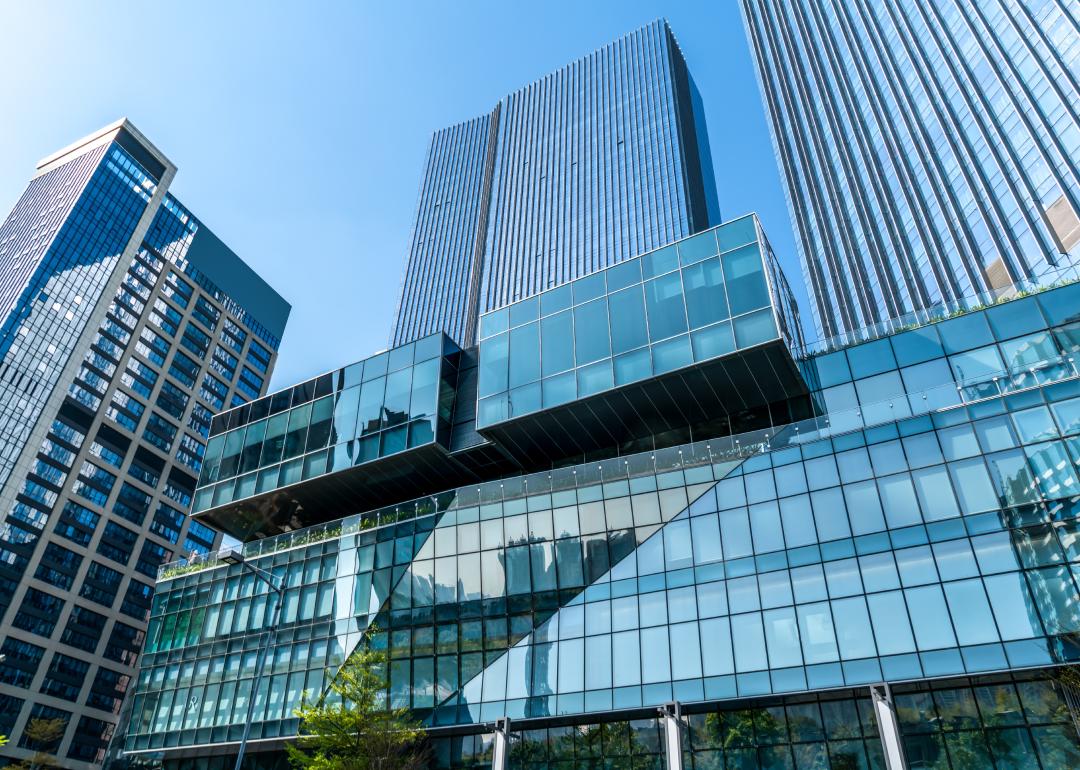 Stacker Studio
Nearly two-thirds of new office construction is in the Sun Belt—but don't count out the coasts
Nearly two-thirds of new office construction is in the Sun Belt—but don't count out the coasts
New office construction faces twin post-COVID-19 pandemic pressures. On the one hand, higher Federal Reserve interest rates designed to fight inflation that arose from pandemic supply chain shortages make it harder and more expensive to finance new projects.
On the other, remote and hybrid work seem to be sticking around, even as pandemic-related concerns have become less urgent for many following the national vaccine rollout. Many cities are reporting office occupancy rates at about 50% of pre-pandemic levels, according to card swipe data tracked by Kastle Systems.
About 115 million square feet of office space is currently under construction. That sounds like a lot but it's actually less than earlier in 2023. The pipeline is constricting somewhat as projects that started in the back half of 2022 are now getting underway and fewer new buildings are breaking ground in an uncertain market. Of the new office projects under construction, nearly two-thirds are being built in the Sun Belt, and Austin, Texas, is at the fore.
To analyze these trends, Firmspace tapped data from CommercialEdge's July National Office Report to see which major metros have started building the most new office buildings so far in 2023. Metros are ranked by the square footage of office buildings being constructed as a percentage of total offices in that city. For tiebreakers, the raw number of square feet was used.
This story originally appeared on Firmspace and was produced and distributed in partnership with Stacker Studio.