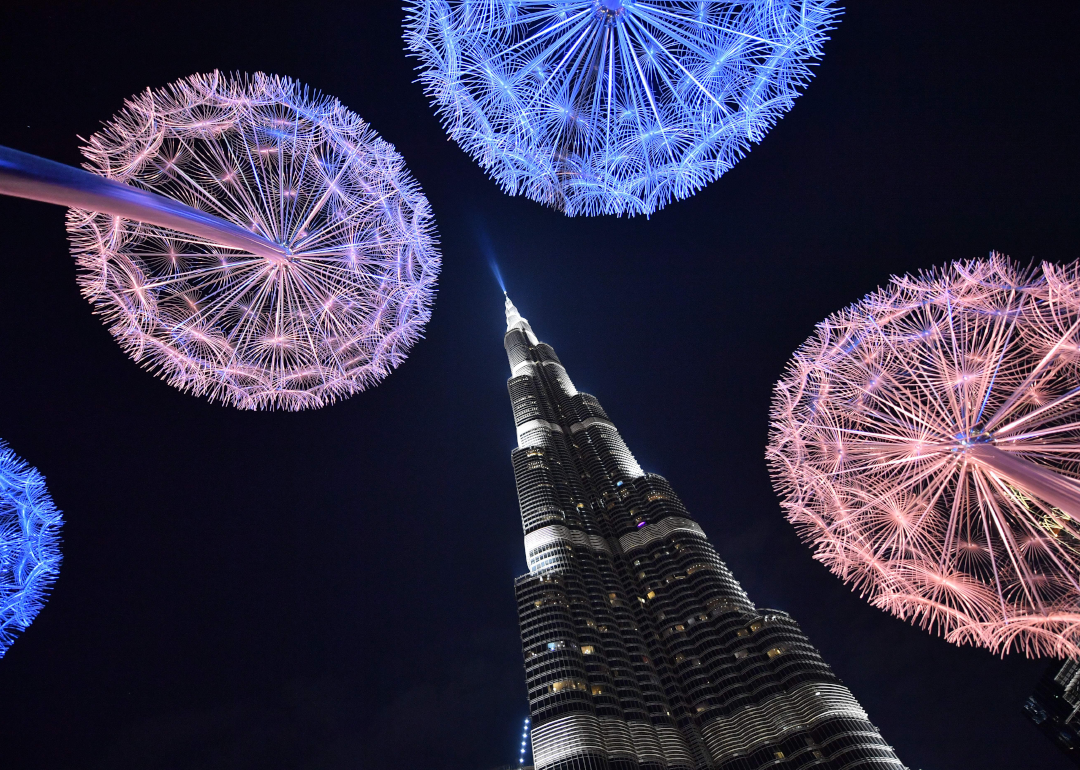 Quiz: Can you guess these famous skylines?
GIUSEPPE CACACE/AFP via Getty Images
Quiz: Can you guess these famous skylines?
A city's skyline helps to define it; from the Eiffel Tower in Paris to Seattle's Space Needle. These structures that give a city its shape also hint at the culture therein; whether a mark of a booming economy, a cultural center, or a towering nod to luxury. As buildings have climbed higher into the sky, their shapes have become synonymous with the land they're built on and tell stories we want to remember. Similarly, the departure of an iconic building—whether the World Trade Center towers or Chicago's Morrison Hotel—takes a piece of city history with it.
If you love skylines and quizzes, this slideshow was made for you. Stacker identified 25 iconic skylines and curated photos that first give a hint as to the destination's location—think of it as a view through a keyhole, after which we'll unlock its identity with a full picture of the city.
Some of the skylines have appeared in famous movies like "Skyfall" and "The Dark Knight." Others have been around since ancient times and feature castles, cathedrals, and dazzling domes. While some cities are dotted with sweeping skyscrapers amid streets brimming with buildings, other skylines pay homage to the wonders of nature. A few of the skylines fuse nature with modern buildings, while others combine ancient edifices with lush landscapes.
Whether you have seen the following cities personally or in travel books, this slideshow serves as a reminder of all the wonder surrounding us in the world—and is filled with worthy additions to any must-visit bucket list. Keep reading to test your knowledge of this international lineup and see how many iconic skylines you recognize.
You may also like: County in every state with the most born-and-bred residents