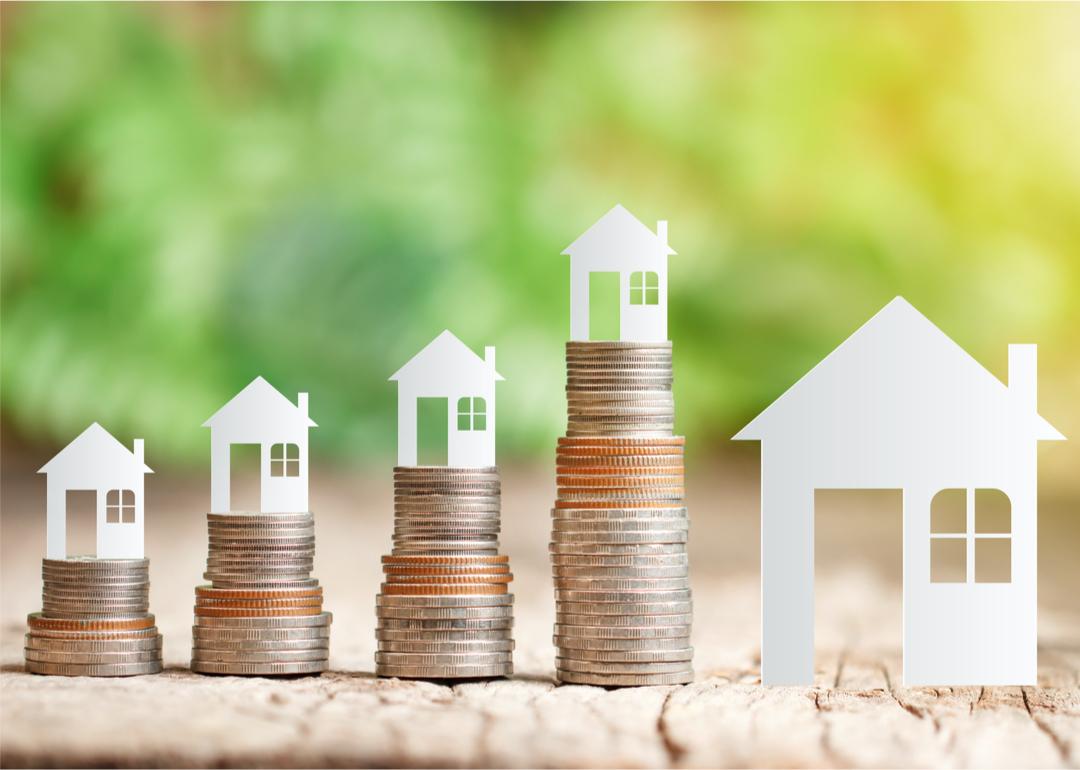 Stacker Studio
Regions where home prices are growing the fastest
Jiffy Avril // Shutterstock
Regions where home prices are growing the fastest
The last year of record-making housing market gains was truly one for the books. Skyrocketing demand for housing across the country during the COVID-19 pandemic exacerbated inventory shortages and caused bidding wars as well as significant pricing upticks across the nation. Rarely in modern history have potential homeowners and investors seen that kind of explosive growth.
To determine the regions where home prices are growing the fastest, ZeroDown analyzed the four U.S. regions (Northeast, Midwest, South, West) using August 2021 data from the U.S. Census Bureau and the U.S. Department of Housing and Urban Development. Next, median sales prices were compared for homes sold over the past year. The data show how these prices have changed between Q1 and Q2 in 2021, as well as how prices have changed between 2018 and 2021. The regions are ranked by the percentage growth since the first quarter of 2021.
Among the many different factors helping to drive that growth were incredibly low mortgage interest rates, which dropped to record lows at the start of the pandemic. That event enticed buyers to purchase homes at a time when they could save money on interest. The shift to a remote work culture also helped propel the demand for housing, as millions of workers were suddenly able to pick up and move somewhere new without having to find new employment. And, a new generation of buyers—millennials—also entered the market, which helped to drive up demand.
But while heightened demand for homes over the last year was somewhat unexpected, one of the most interesting outcomes was the massive growth in median home sales prices that occurred across the board. All markets across the nation saw an uptick in housing prices over the last year, but some regions had much higher pricing increases than others.
Keep reading to see what the data showed about the home pricing growth by region.
This story originally appeared on Zerodown and was produced and distributed in partnership with Stacker Studio.