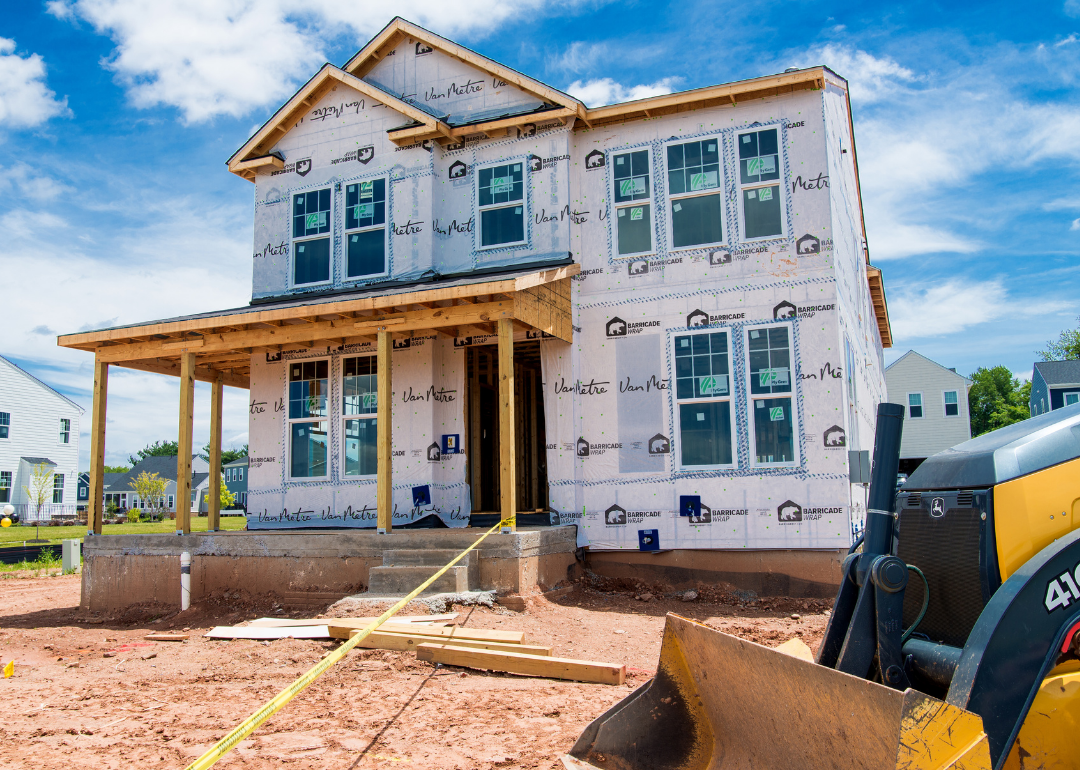 Stacker Studio
States with the most new housing building permits
States with the most new housing building permits
The U.S. housing market continues to surge after home prices rose at a record pace the past year. This, of course, was due in part to the pandemic and its accompanying work-from-home trend, which enticed residents to seek out more affordable homes in locations other than large metropolitan areas. In response, developers from coast to coast are taking out more and more housing permits to cash in on the boom. Still, demand seems to be outpacing the housing stock in many locations across the country, partly because of supply chain issues, which has caused the cost of raw materials for housing—like lumber—to rise.
Using data from the U.S. Department of Housing and Urban Development's State of the Cities Data Systems, UpNest ranked all 50 states and Washington, D.C., to identify where the most new housing permits were issued between August 2020 and August 2021. The top 25 states were ranked according to the number of housing permits issued per 100,000 people. Additionally, the housing permits are broken down into three different types—single-family, multifamily, and 5+ family housing. The appearance on this list of several large states known for their affordability will come as no surprise. But a few here may come as a bit of a shock.
This story originally appeared on UpNest and was produced and distributed in partnership with Stacker Studio.