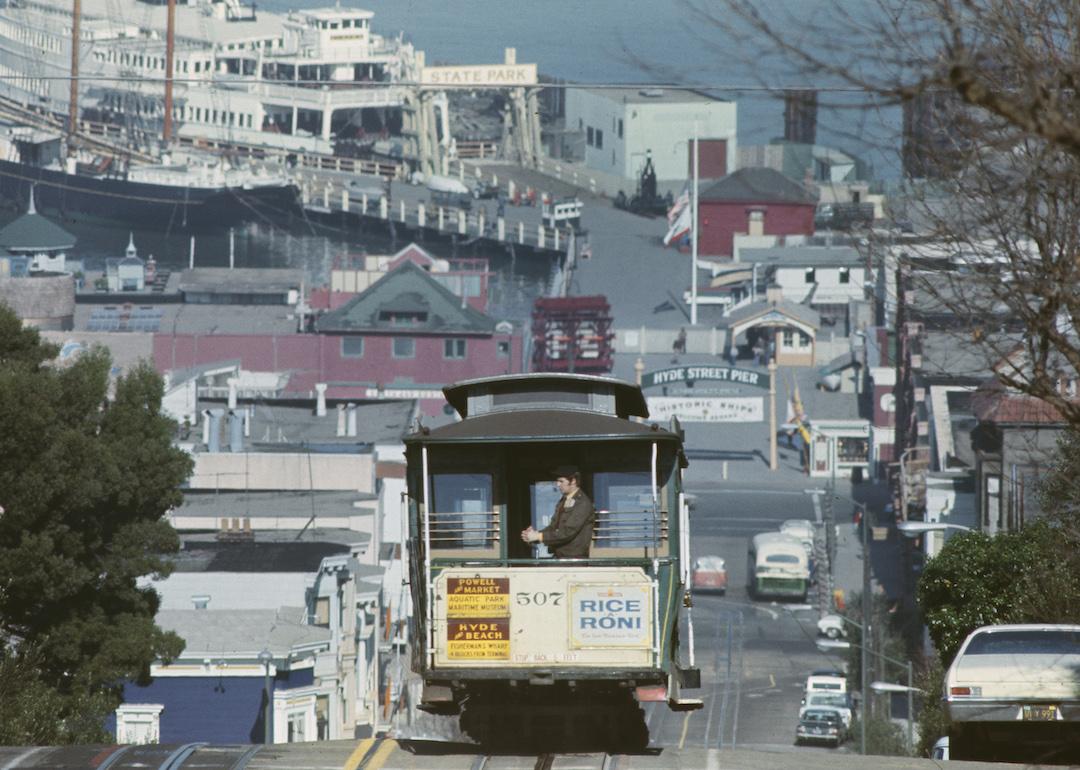 What the 50 biggest cities in America looked like 50 years ago
UPI/Bettmann Archive // Getty Images
What the 50 biggest cities in America looked like 50 years ago
More than simply numbers, the statistics surrounding a city's population growth or decline can help to tell the story of a city and its inhabitants in a way that the history alone cannot. Every 10 years, the U.S. Census Bureau produces a survey. The demographics and population counts in this document affect things such as political representation, allocation of federal funding, and where people choose to live for the next decade.
There are multiple events and factors—natural, man-made, and others—that can affect a city and its census data, and we wanted to take those into account when putting together this list and presenting this data. In some cities, for example, natural disasters have caused relocation to other states, while in others a booming economy has attracted people from outside the state for the prospect of new jobs.
More important than the raw data, however, is the way each city is represented. The 1970 census may have been less controversial in determining how many seats in the House each state would have; in an era where political factions are so deeply divided, it may be more important than ever that we understand not only where we come from, but where we're going, and how to make the most of a country with such a diverse and rich history. Read on to find out how 50 major cities have evolved over the past decades and which are the most populous today, growing in popularity, or losing population to other states.
You may also like: Best cities for young professionals