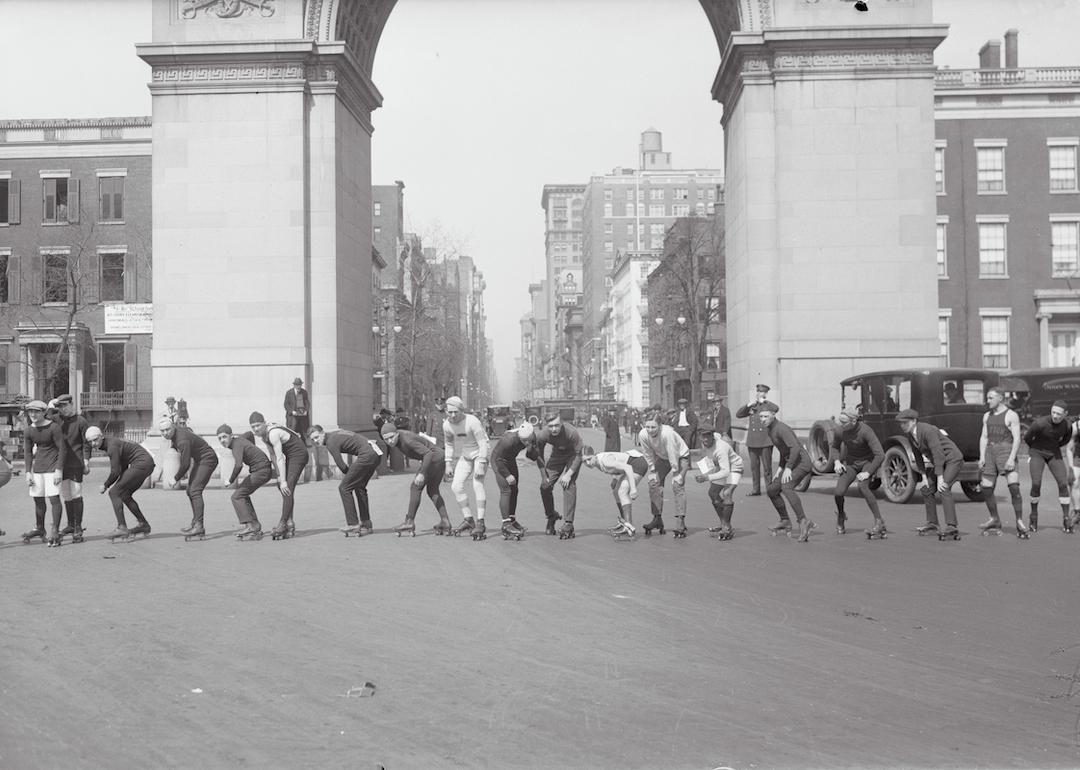 Stacker Studio
20 photos of NYC in the 1920s
20 photos of NYC in the 1920s
One of the nation's first metropolises, New York City has always been a center for commerce and culture. The 1920s were a vitally important decade in the shaping of the city, in that those years affected everything from industries to population makeup to the physical layout of its streets.
By the end of 1929, the city's population had almost topped 6 million. Although immigration restrictions were put in place in 1924, the tide of newcomers hardly stemmed, and nearly 35% of the city's residents were foreign-born. These residents—who largely came from Russia, Italy, Ireland, Germany, and China—brought with them years of experience and expertise in dozens of fields, but primarily in apparel. It was their contributions to the clothing and textile industries that helped to solidify New York as the fashion capital of the world.
The arrival of all these new folks, as well as the business and industries they brought with them, also meant New York found itself in dire need of more space to house families and companies. So the city built up, and the 1920s saw a skyscraper boom—the Chrysler Building was erected around this time. It wasn't just Midtown that underwent these massive changes, but Harlem as well.
The First Great Migration (which hit its peak during the '20s) brought some 200,000 Black Americans from the Deep South to Harlem. The Uptown neighborhood became something of a mecca and inspired a renaissance in Black music, dance, art, fashion, literature, theater, politics, and scholarship that the city is still benefiting from to this day.
It's hard to paint a true picture of how greatly the 1920s changed New York City in words alone, so Giggster scoured historical archives to compile a collection of 20 photos that best illustrate what life was like in the city that never sleeps 100 years ago. From aerial views of neighborhoods to street-level glimpses of daily life, these photos bring the city to life in a whole new way.
This story originally appeared on Giggster and was produced and distributed in partnership with Stacker Studio.