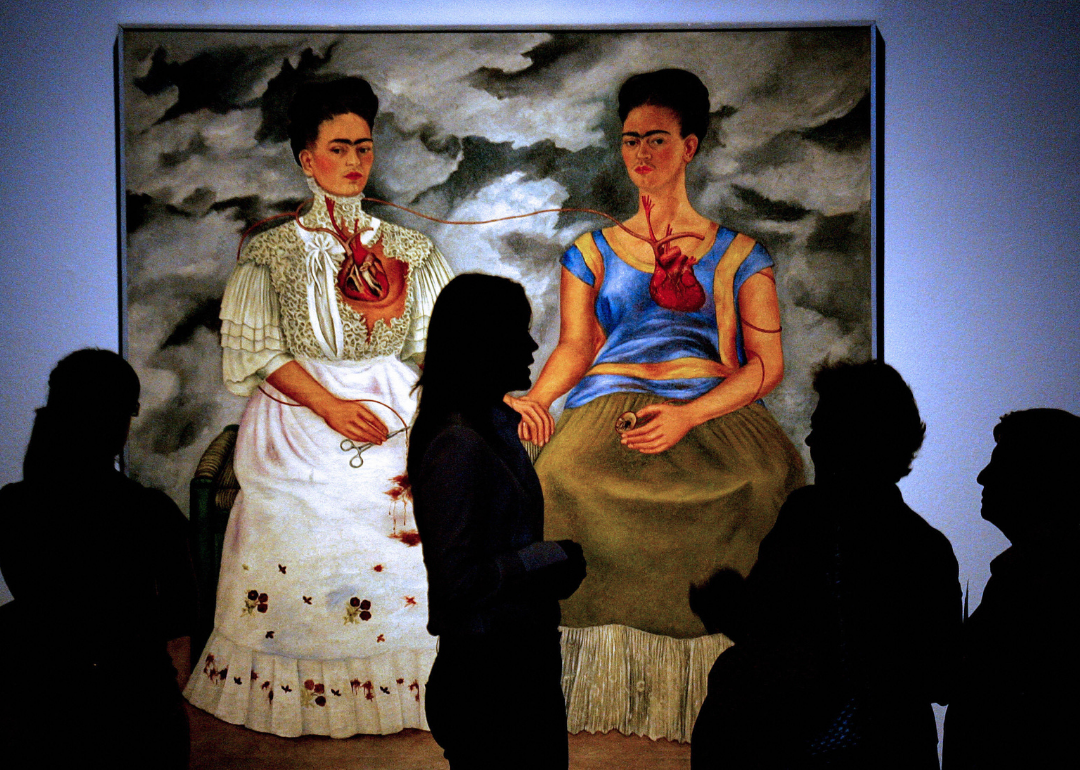 25 influential women artists of the 20th century
ALEJANDRO ACOSTA/AFP via Getty Images
25 influential women artists of the 20th century
Ask anyone to name a famous artist and you'll probably hear the same names repeated over and over again: Da Vinci, Picasso, Monet, Degas … the list goes on and on. What you're not likely to hear? A woman's name.
This is despite the fact that women make up more than 50% of currently working visual artists. Like every other field, there's a gender gap—and certainly a pay gap—in the world of fine arts. Women aren't given the recognition their work commands and often find their work relegated to backrooms and secondary galleries rather than hung alongside the art of their male counterparts. Art museums and galleries have begun to realize the problem, and many are actively working to correct it, but change doesn't happen overnight. Many female artists are still unknown despite creating literal industry-changing masterpieces.
Stacker has compiled a list of 25 female artists from the 20th century you should know. Using art encyclopedias and museum websites, it has curated a list of women who have influenced the art world in a number of ways. From creating new styles, like abstract art, to inspiring political movements, like the Black Women's Movement, these powerful ladies are every bit as talented and important as the men with whom they share gallery space.
You may also like: The most popular book the year you were born