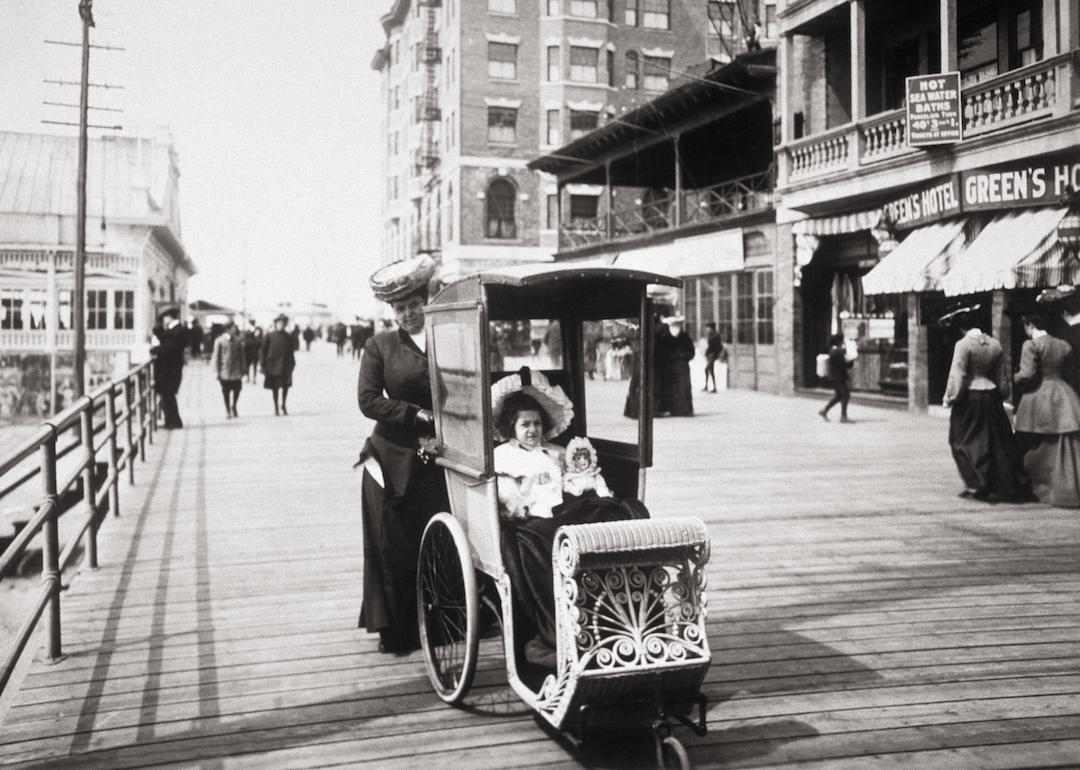 50 photos from American life in the 19th century
Nawrocki/ClassicStock // Getty Images
50 photos from American life in the 19th century
Photographs have a way of capturing emotion. A photo may echo sadness and desperation, as is the case with Dorothea Lange's 1936 photograph known as "Migrant Mother," showing a distraught mother and her children during the Great Depression. It may capture the spirit of triumph, as is accomplished with John Rooney's iconic 1965 shot of boxing heavyweight champion Muhammad Ali standing over opponent Sonny Liston. A photograph can also appear to signify hope and joy, à la Alfred Eisenstaedt's "V-J Day in Times Square."
Regardless of the scene or sentiment that is captured in a photograph, images from throughout history have the ability to freeze moments in time. In doing so, they allow future generations to peer into the past and obtain glimpses into life before their own, whether it's the major events (e.g., Nat Fein's "The Babe Bows Out" or Abraham Zapruder's "JFK Assassination, Frame 313") or the small moments (e.g. W. Eugene Smith's "Country Doctor," or the first-ever cell phone photo, Philippe Kahn's image of his newborn daughter's first moments).
Like any time period in the age of photography, the 1800s in America has been widely chronicled, in images dating back to the early years of the century. A look back on the images will take viewers to the country's first boardwalk in New Jersey, make them grapple with the realities of the Civil War, and bring them along a journey to discover the evolution of transportation over the course of the decades.
To learn more about 19th-century America through photographs, Stacker compiled a collection of 50 essential images that capture what life was like in the 1800s. Photos are sourced from a wide range of government databases and national photo libraries. From photos depicting iconic inventors and activists in action, to those simply depicting a day on the beach, each of these images shines a light on a small corner of American life between 1800 and 1899. Read on to view fascinating images and learn more about the events and trends that shaped 19th-century America.
You may also like: 100 iconic photos that capture 100 years of world history