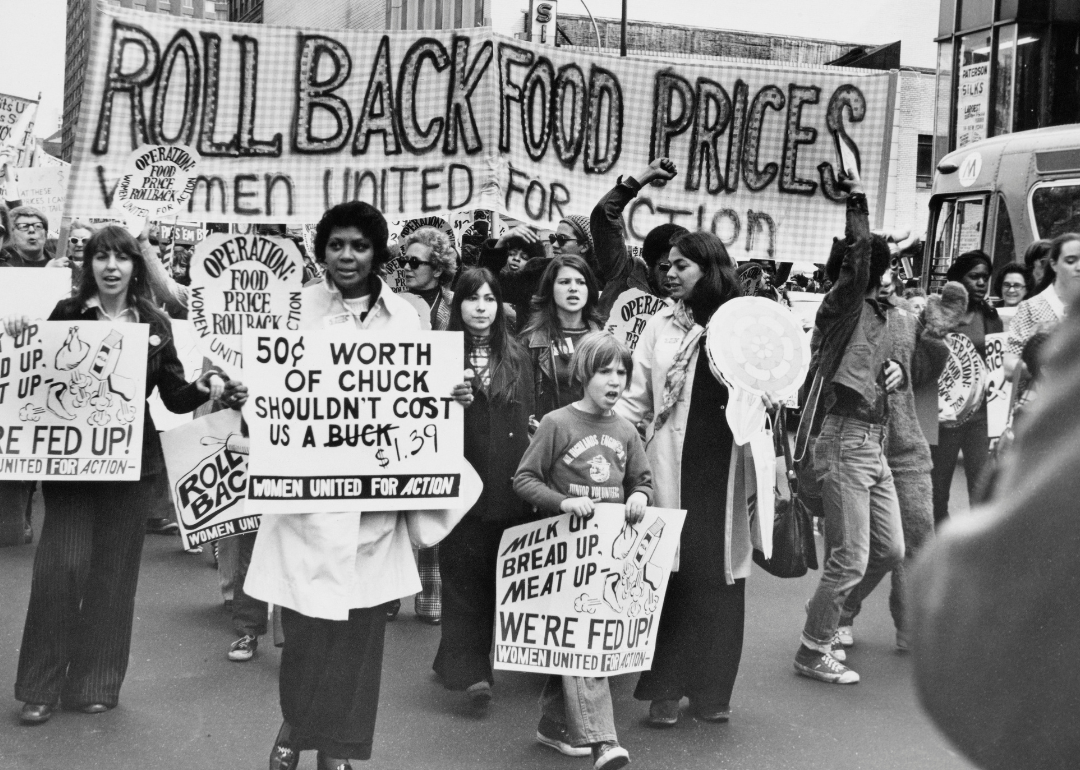 70 photos from the '70s that show how the world was changing
Keystone/Hulton Archive // Getty Images
70 photos from the '70s that show how the world was changing
All told, the 1970s were a chaotic decade. At home, the countercultural revolution of the '60s continued with protests against the Vietnam War and demonstrations in favor of increased women's rights. Globally, there was also a good amount of political upheaval evidenced by the Iranian Revolution, the conflicts between Egypt and Israel, and the ongoing Cold War. But there was also this unpredicted return to more conservative roots, as seen in the formation of the "silent majority" in the United States and the election of Margaret Thatcher in the United Kingdom.
Outside of the political realm, there were major steps made in the sciences with the birth of the first test-tube baby; the increased popularity of home computers; and the various space missions, both manned and unmanned, that provided a more well-rounded understanding of the universe. Pop culture drifted away from family-friendly, wholesome content to racier and more substantial programming like "All in the Family" and "Roots." Disco took over the nightlife scene and gave people a place to escape the oppression they often faced in the daytime, especially if they were Black or LGBTQ+.
There was a lot going on in the '70s. And that's just scratching the surface. To better understand one of the nation's most formative decades, Stacker has compiled a collection of 70 images that show how the '70s changed the world. From politics to technological developments, pop culture, and major figures of the decade, these images tell quite a story.
You may also like: Popular board games released the year you were born