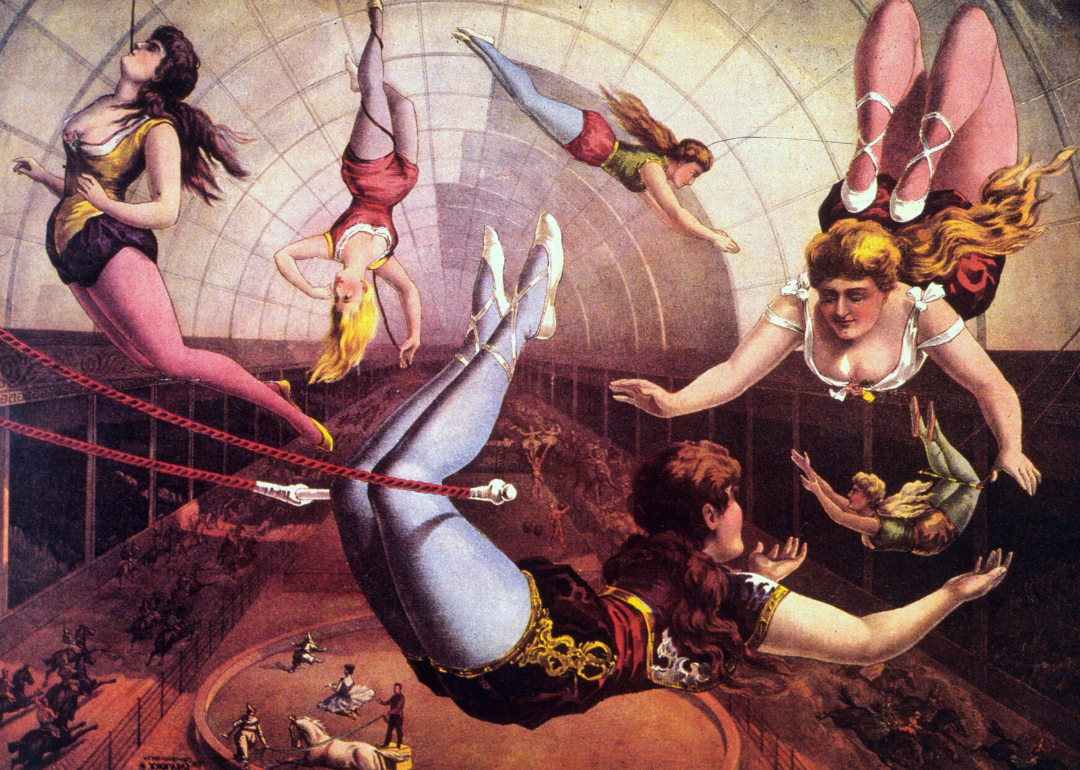 From Barnum & Bailey to Annie Oakley: History of traveling entertainment in America
From Barnum & Bailey to Annie Oakley: History of traveling entertainment in America
Hemingway once wrote: "The circus is the only ageless delight that you can buy for money." Indeed, traveling entertainment in all of its forms—circuses as well as carnivals, musical performances, etc.—has always been, as Hemingway notes, delightful in some regard.
Where Hemingway is wrong, though, is that the delight of the circus—and all forms of traveling entertainment that have evolved alongside it—is hardly ageless. A close examination of entertainment throughout history will quickly highlight just how much particular forms of entertainment were products of their times, such that they could never be considered enjoyable in the same way today.
Take, for example, the tradition of the medicine show. This was a spectacle in which a troupe of performers puts on an entertaining show only to draw in onlookers and serve them with a sales pitch for "miracle cures" and "cure-all elixirs." While these shows may have been considered enjoyable—and for some, a source of hope—in the 1800s, the passing of legislation starting with the Pure Food and Drug Act in 1906 ultimately made the sale and peddling of misbranded drugs prohibited, so these performances could no longer exist in the same way.
Another example could be the popular minstrel shows that swept the nation throughout the 1800s and earlier part of the 1900s. These shows, many of which were performed in blackface makeup, depicted "comical" portrayals of racial stereotypes of African Americans. At the time, this was not only considered appropriate, but enjoyable and delightful. Today, any allusion to blackface is enough to destroy a brand's reputation. Even Hemingway's beloved circus has seen shifts in its "delightfulness" as questions around animal rights have challenged its practices in recent years.
Times change, and with them, so do our opinions of what might be considered entertaining—and the expense at which we're willing to be entertained. Delight becomes nothing if not a product of day and age. Over the years, the changing aspects of traveling entertainment in America—the good, the bad, and the quirky—have reflected shifts in American values as much as they have reflected changes in technology, politics, and cultural norms.
To better paint the landscape of traveling entertainment throughout American history, Stacker compiled a list of 25 key moments using industry archives, historical accounts, and academic journals. From Barnum & Bailey to Annie Oakley, here's a look at how traveling entertainment has evolved over the years.
You may also like: Baby names that have faded into obscurity