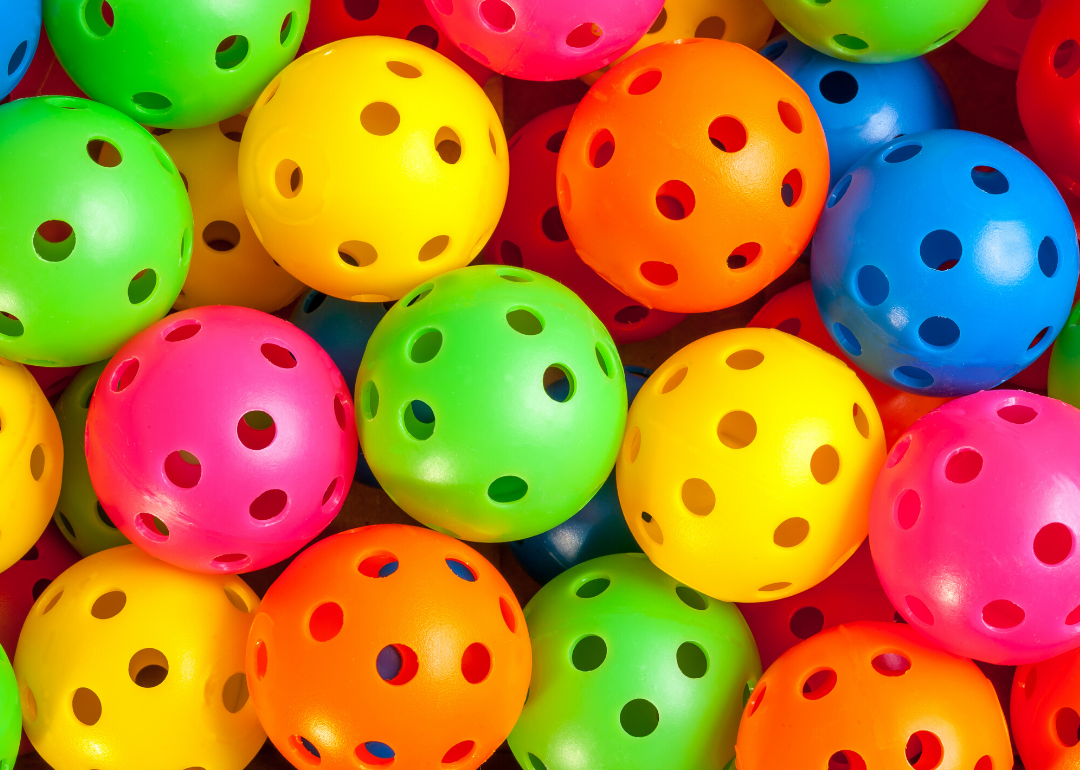 Every toy in the National Toy Hall of Fame
Glen Edwards YYC // Shutterstock
Every toy in the National Toy Hall of Fame
For time immemorial, every kid in history has had a favorite toy—even if that toy was nothing more than a stick found on the ground. Some toys are meant for individuals, some are meant to be shared in groups. Some encourage competition, others stress socialization, creativity, collaboration, or imagination. Others are simply meant to pass the time on rainy days.
Toys have been a part of recorded history since history has been recorded—literally. There's evidence of kids playing with toys dating back thousands of years to ancient Egypt and China. The digital age has spawned an entirely new era of entertainment and play for kids of all ages, but some of the greatest toys in history are products of the analog era.
For decades, toys were marketed by gender. Girls played with dolls, boys played with trucks. Over the generations, however, the lines have been blurred and children of all stripes hand their favorite toys off to each other, to siblings of any gender, and to playmates who share in the fun.
Some toys, like Tonka Trucks, have evolved dramatically over the years and kept up with the times. Others, like the rocking horse, remain basically the same as they've been for centuries. No matter their lineage, history, or source, the very best of them all are enshrined for the ages in the National Toy Hall of Fame, which is maintained by the National Museum of Play.
Stacker sorted every toy in the National Toy Hall of Fame by the year they were inducted based on 2019 data released in 2020. Some are name-brand toys with trademarks, others are generic. Others, like paper planes and cardboard boxes, aren't toys at all until imaginative children turn them into one.
Here's a nostalgic look at the greatest toys of all time, some of which have been lost to history, while others are still on store shelves today.
You may also like: U.S. Air Force by the numbers