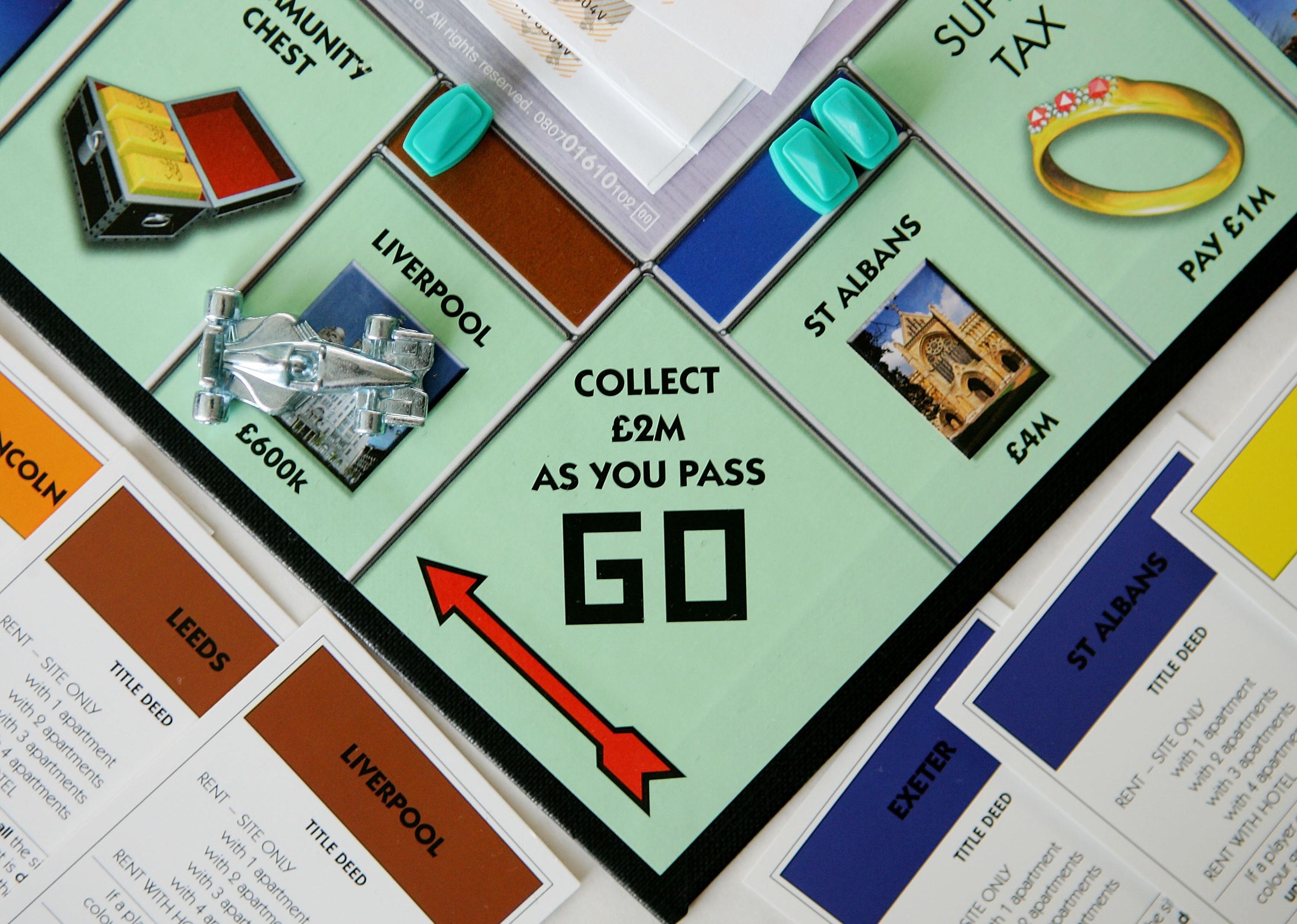 History of Monopoly through 50 unique editions
Cate Gillon // Getty Images
History of Monopoly through 50 unique editions
The Monopoly game has long been attributed to an unemployed man named Charles Darrow, who was said to have thought up the game in the early 1930s, sold it to the Parker Brothers in 1935, and made millions from his enormously successful creation.
But wait—there's more to this story. Mary Pilon, a former Wall Street Journal and New York Times reporter, discovered that it was a woman who was behind one of America's most enduring pastimes. Elizabeth "Lizzie" Magie got a patent for what was called The Landlord's Game in 1904, and it sounds very much like Monopoly.
Players move around a square board, buying property as they go, sometimes landing on a corner that reads "Go to Jail," and earning $100 for each trip around, according to Pilon's book, "The Monopolists: Obsession, Fury and the Scandal Behind the World's Favorite Board Game."
What might come as a surprise to many of today's players is the story behind that first game. Magie was a fan of Henry George, a 19th-century progressive economist, who argued that a single land tax would prevent the very wealthy from creating monopolies. Magie's board game was meant to be educational and a protest against men such as John D. Rockefeller—not a glorification of their business methods—and to demonstrate the soundness of George's ideas.
By the early 1930s, The Landlord's Game had evolved and various versions became popular on the East Coast. During the Great Depression, Darrow learned a version of Magie's game from a friend who was a member of the Quaker community in Atlantic City, New Jersey, according to Pilon.
It was common for players to make their own copies of the game boards on oilcloth and name the properties after areas familiar to them. Darrow's friend had named the game's properties after Atlantic City streets. In fact, when copying the game for Darrow, he misspelled the name of Marven Gardens, a housing development outside Atlantic City, as "Marvin Gardens"—a spelling error that stuck when Darrow sold a patent he had for his version of the game to Parker Brothers in 1935.
Throughout the years, the game's political origins seem to have been mostly forgotten in favor of the monopolist drive that Magie opposed. Today there are a plethora of versions, in different languages and with different themes. Many are tied to television shows or movies, and to characters from books or games. Stacker compiled a list of 50 Monopoly editions by researching company websites, fans' collections, and historical articles.
Here's a look at the iconic American board game, its long-lived popularity, and its spin-offs over the years.
You may also like: What life was like in New York City 100 years ago