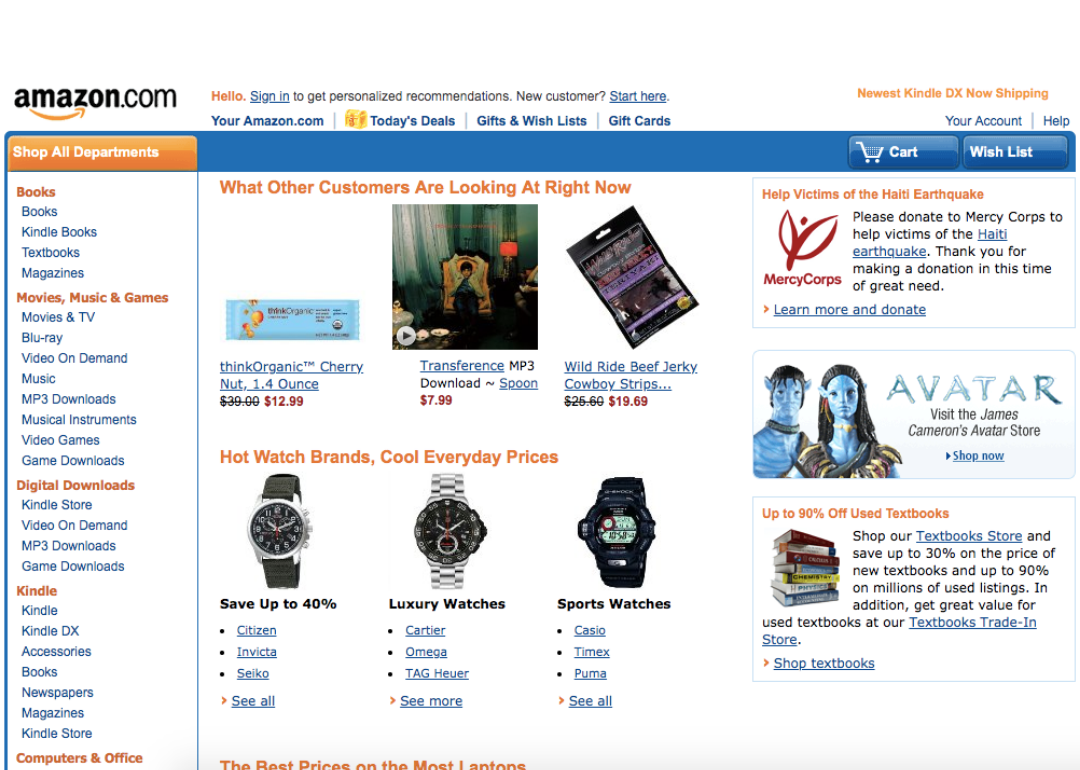 How the most popular websites today looked at the start of the decade
How the most popular websites today looked at the start of the decade
On Oct. 29, 2019, the internet celebrated its 50th birthday. Half a century earlier, the world's first message was sent via an interconnected computer network known as ARPANET from a nondescript classroom at the University of California, Los Angeles, to a computer at the Stanford Research Institute. The message, "Lo," was supposed to read "Login" but only the L and O transmitted before the whole thing crashed (The full text was successfully sent an hour later).
Fifty years in, scientists have worked out that kink while simultaneously changing the internet from something practically theoretical to something that permeates almost every aspect of our lives. In fact, the internet has become so pervasive in our daily lives that many technology evangelists, including Facebook founder Mark Zuckerberg, believe connectivity is a human right, much like access to education or housing. But with new laws coming into effect like Russia's "sovereign internet law" which essentially cuts off Russia's internet from the rest of the world, it seems like the internet might be on a path that would do more to disconnect than connect us.
As we look forward to the next 50 years of the internet and the uncertainty of what it might bring to the world, it's illuminating to look back and see just how far we've already come. Today, Stacker looks at how the most popular websites in the world looked a short decade ago. Stacker compiled a list of the websites with the most traffic in the United States according to Alexa rankings on Oct. 28, 2019. Adult sites were not included on the list, but everything else from e-commerce websites to banking platforms and social media networks were covered.
Read on to see whether your most-visited websites made the list, and which one doesn't even exist anymore.
You may also like: Scientific breakthroughs from the year you were born