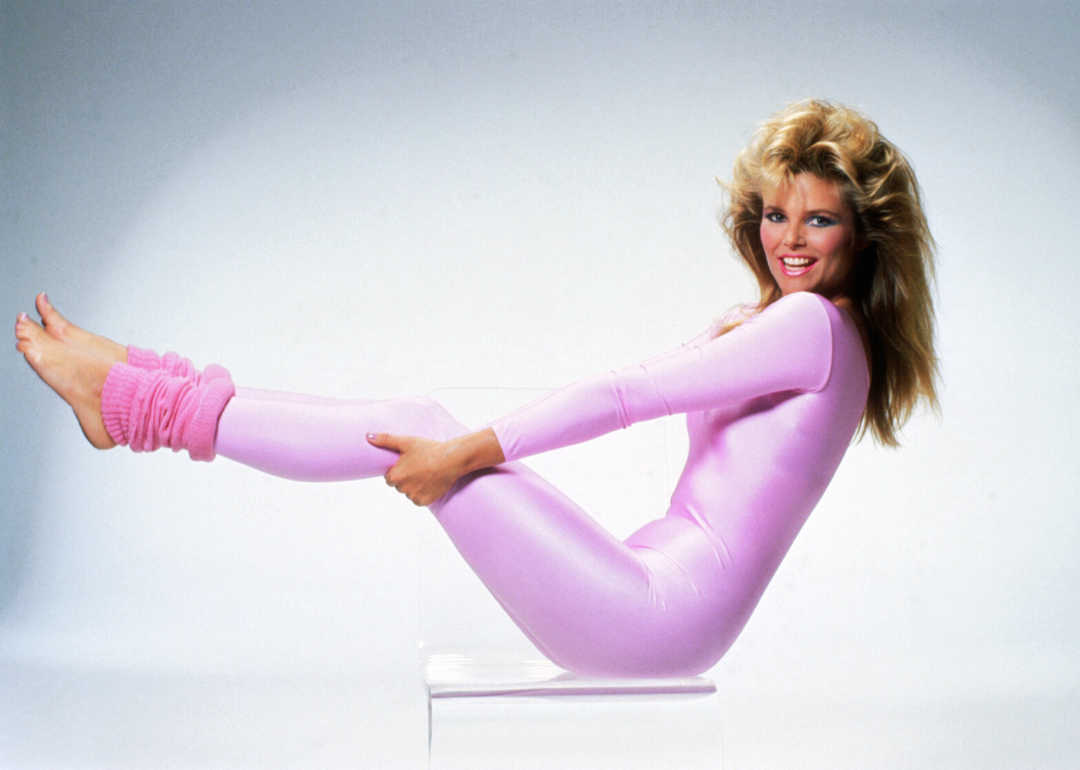 Leg warmers to Lululemon: How workout outfits have changed over the years
Leg warmers to Lululemon: How workout outfits have changed over the years
The very first workout outfits were actually birthday suits. The word gymnasium comes from the Greek word gymnos, which means "naked." The term made sense at the time: Greeks, as early as the sixth century BCE, trained while completely nude.
A lot's changed since then.
Fitness fashion has evolved from three-piece suits and full dresses to engineered sportswear thanks to the advances in science, textiles, and people's unrelenting desire to be as comfortable as possible while working out. In tennis, for example, we've seen women go from wearing lace-up corsets to Serena Williams' Wakanda-inspired catsuit. And while workout clothes are designed for functionality, that hasn't stopped them from stealing spotlights and influencing mainstream fashion trends—seriously, who can forget Lycra and leg warmers?
Today, the line between activewear and streetwear is blurred more than ever with the "athleisure" market anticipated to reach $257.1 billion by 2026. Workout wear giants like Adidas, Lululemon, Nike, Puma, and Under Armour lead the industry with high-end exercise gear. North America represents the biggest fitness fashion market in the world.
To honor the ever-changing world of workout styles, Stacker curated a gallery of 50 game-changing fitness looks. The gear—from waffle trainers to eco-friendly fabrics—span the last half-century and come from a variety of reputable sources and news articles. Click through the slideshow to take a nostalgic trip through the wide-ranging, sometimes embarrassing, workout outfit trends of the last 50 years.
You may also like: Women's fashion trends from the past 100 years