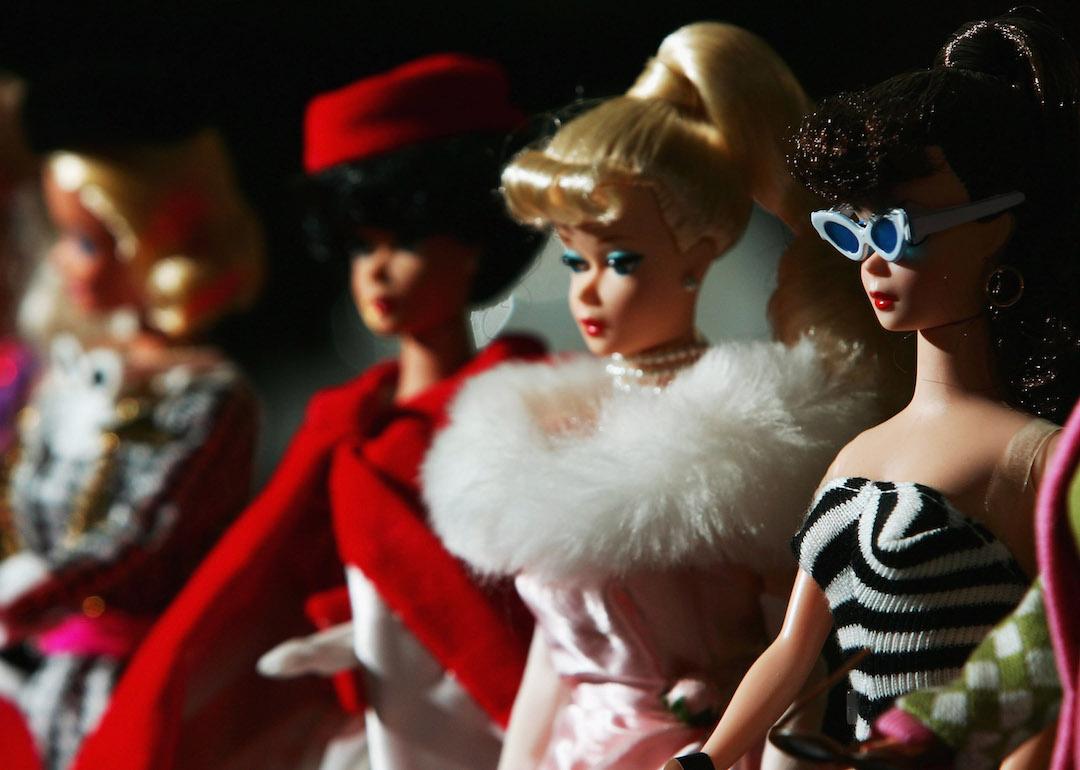 Looking back at six decades of Barbie
Ian Waldie // Getty Images
Looking back at six decades of Barbie
Ruth Handler created the Barbie doll in 1959 after she saw her daughter getting creative with paper dolls. Before Barbie—which was very similar to the German adult doll Lilli—American girls mostly acted as caregivers to baby dolls. Handler, who co-founded Mattel with her husband, had the radical idea to create a doll that could show girls they could be caregivers, yes, but they could also be anything else they could imagine. Over the past six decades, the iconic doll has changed hairstyles, facial expressions, and held more than 200 jobs.
Though some say Barbie is a career-oriented feminist, the doll's body size has always been a source of controversy. If she was real, Barbie's original waist would have measured an impossibly small 18 inches. While her midsection expanded and her chest shrank a couple of times over the decades, it wasn't until 2016 that Mattel introduced figures other than the original version. The Fashionista line now features numerous body types, skin tones, and hairstyles. In the fall of 2019, Barbies with prosthetic limbs and wheelchairs hit the market. In 2020, Mattel released a new line of Barbie Extra dolls that showcases a wide variety of personalities and styles.
Throughout Barbie's life as an architect, entrepreneur, presidential candidate, computer engineer, and Mars explorer, she has remained a successful toy for Mattel. It wasn't until 2014 that Elsa from "Frozen" exceeded Barbie's popularity on little girls' Christmas wish lists.
To see how Barbie has changed over the years, Stacker combed through the famous doll's history. We've scoured news reports, checked Barbie's historical timeline, and read through "The Story of the Barbie Doll" by Kitturah B. Westenhouser and "Barbie: Four Decades of Fashion, Fantasy, and Fun" by Marco Tosa.
Keep reading to learn more about how Barbie's looks, jobs, and body have changed in the last six decades years, including the ways she has made history and inspired several generations and counting.
You may also like: History of dogs in space