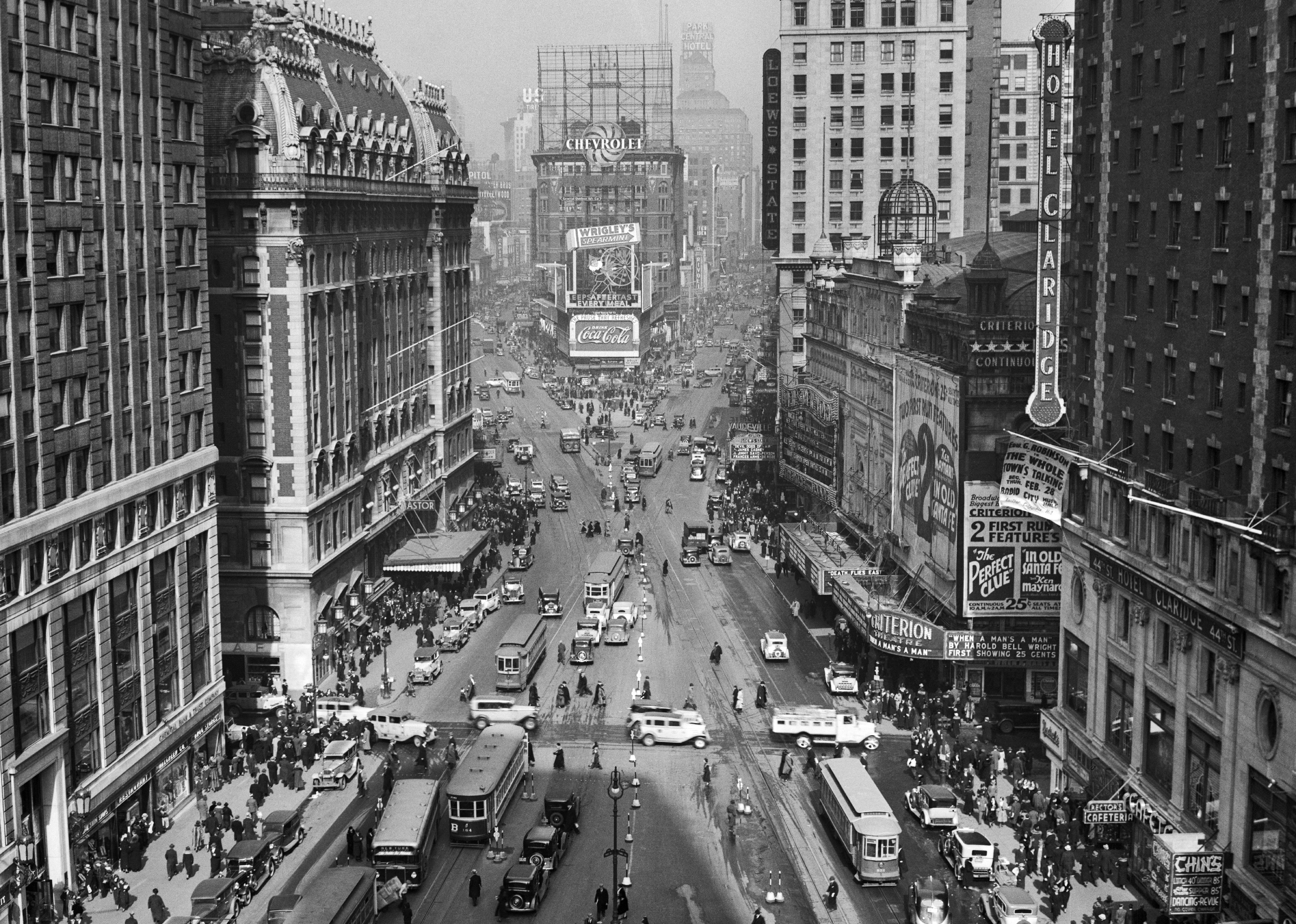 New York City history from the year you were born
ClassicStock // Getty Images
New York City history from the year you were born
In 2019, Time Out surveyed nearly 34,000 people from dozens of cities and verified what New Yorkers have always known: New York City is the greatest city in the world. Specifically, New York was named the most diverse and inclusive city in the world, dubbed the city with the best culture, and ranked second and third for its food and drink scenes, respectively. Many agree that these results aren't all that surprising when you stop to consider New York's origins.
One of the oldest cities in the United States, New York City can trace its history back to 1626 when the Dutch New Indian Company "purchased" an island from the Manhattan Native American tribe and established a trading outpost called New Amsterdam. After passing into English hands some 50 years later and earning its independence 100 years after that, New York City established itself as America's immigrant city at the outset of the 19th century. Millions of newcomers arrived and settled in the Big Apple during this time period and even well into the 20th century, when the census counted 20% or more of the city's population each decade as newly arrived immigrants.
Today's city is a melting pot—or, perhaps more accurately, a patchwork quilt or salad bowl—of generations of different cultures, ideas, cuisines, and traditions. Its unique origins lend themselves to a rich history, filled with notable events, remarkable happenings, and more than a few tragedies. Using news outlets and historical sources, Stacker compiled a list of some of the biggest moments in New York City's story, from 1921 to 2020. From influential politicians to riots, Broadway shows, and buildings, this list covers all aspects of life in the Big Apple. Read on to find out what was going on in New York City the year you were born.
You may also like: Popular fashion trends the year you were born