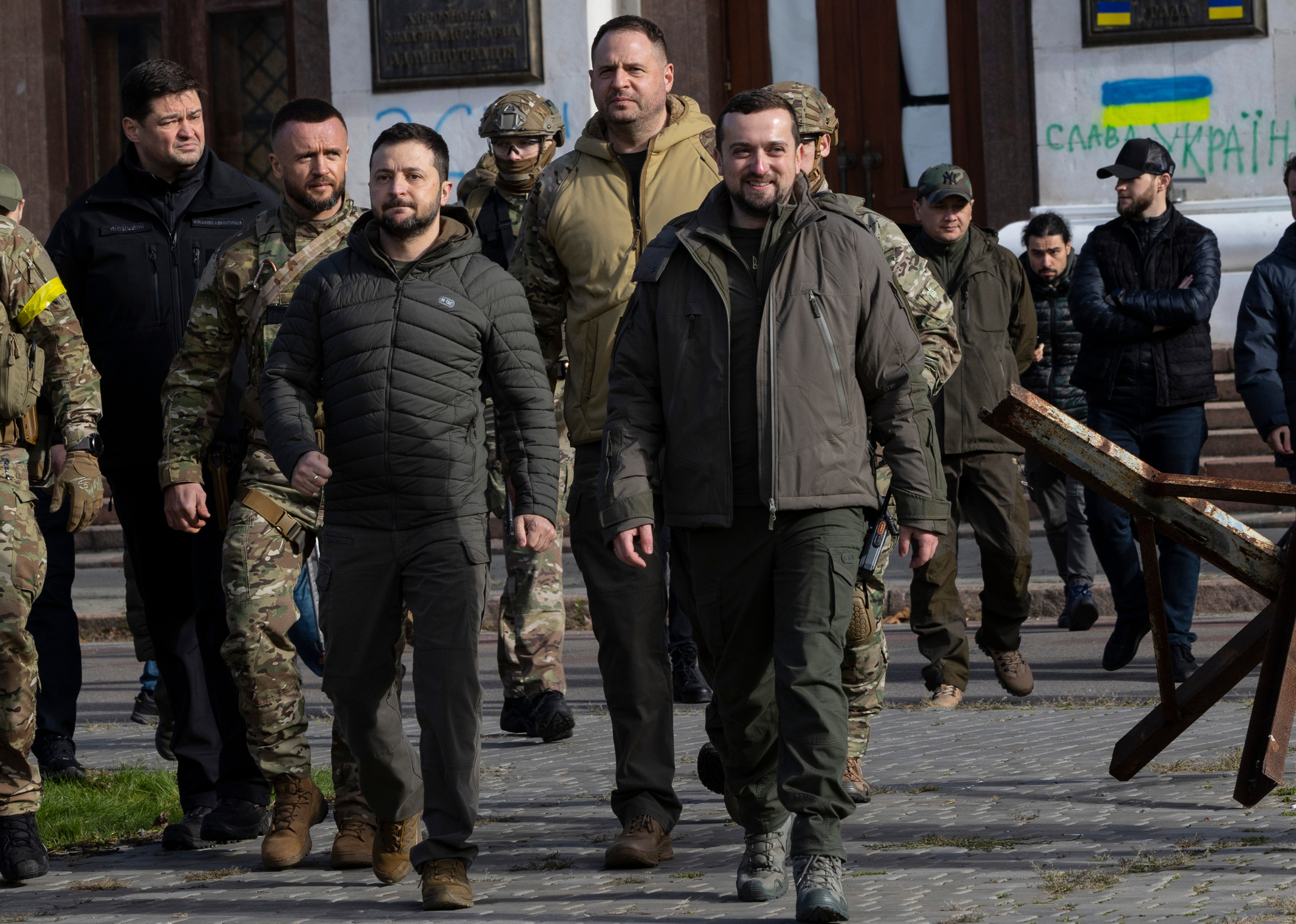 Person of the Year from the year you were born
Paula Bronstein // Getty Images
Person of the Year from the year you were born
Each year, Time magazine gives one person or group of people the honor of appearing within the cover's signature red borders as Person of the Year. And sometimes it truly is an honor—the magazine's choice of Ukrainian President Volodymyr Zelensky in 2022 celebrated his courage, empathy, and dedication to his country. 
Each year's selection hasn't always reflected the person who did the most good or accomplished the most significant achievement in a given year; instead, Time's Person of the Year highlights who had the greatest influence on the world. Former Publisher P.I. Prentice explained as much in a 1945 editorial. In other words, Time's Person of the Year sometimes has more in common with a wanted poster than the Nobel Prize. Recipients who fall under this category include Adolf Hitler (1938) and Joseph Stalin (1939 and 1942).
Sometimes the Person of the Year isn't a person at all. In 1982 and 1988, inanimate objects earned recognition, with The Computer and The Endangered Earth winning for each respective year. Similarly, the magazine has featured groups of unnamed people a dozen times, including 2018's The Guardians and 2003's The American soldier. The magazine has often overlooked women for the cover: Since its inception in 1927, only five women have graced the cover alone as individual recipients.
Regardless of what each Person of the Year did to become famous, reexamining each year's choice can reveal a lot about the state of the world during that period. To gain a broad overview of the award since its inception in 1927, Stacker consulted Wikipedia's list of every Time Person of the Year. Some years have multiple winners; in 2006, the magazine began listing runners-up for the title each year. Continue reading to discover which world leaders, scientists, athletes, actors, and everyday people were awarded this notable distinction over the past 90-plus years.
You may also like: The cost of goods the year you were born