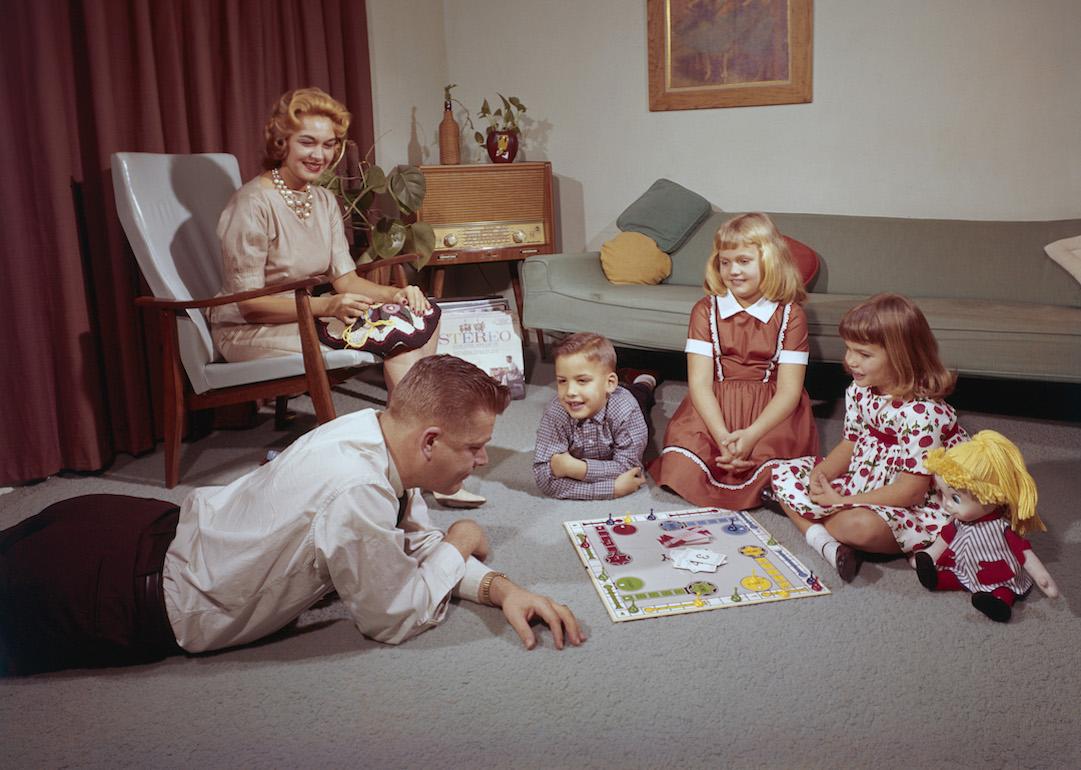 Popular board games released the year you were born
Harold M. Lambert // Getty Images
Popular board games released the year you were born
As people all over the U.S. and world practice social distancing in response to the COVID-19 crisis, many people are looking for activities to fill the time. Sales of board games and puzzles have skyrocketed amid the pandemic, demonstrating the demand for family-friendly activities while homebound.
Even with the popularity of video games in the past several decades, board games maintain a strong presence in the games market: In 2017, the global board game market was worth an estimated $7.2 billion. Research before the outbreak of COVID-19 indicated the market will be valued at $12 billion by 2023—a number almost certain to climb amidst the pandemic. The internet has made it easier than ever to not only find new, creative board games but to find communities and individuals with whom to play those games.
Mainstays like Monopoly, Sorry!, and Life have stood the test of time, while new ones for virtually every niche are created every year. Now is the perfect time to revisit your old collection of classic board games, or perhaps to introduce new ones into your rotation.
With that in mind, Stacker compiled a list of some of the most popular board games, arranging them chronologically from 1930 to 2019 by the year in which they were introduced. The years 1931, 1933, 1944, 1945, and 1946 are excluded as they did not have popular board games introduced during those years. Read on for some ideas and inspiration of which games to play with your extended time at home with family.
You may also like: Best-selling fiction books from the year you were born