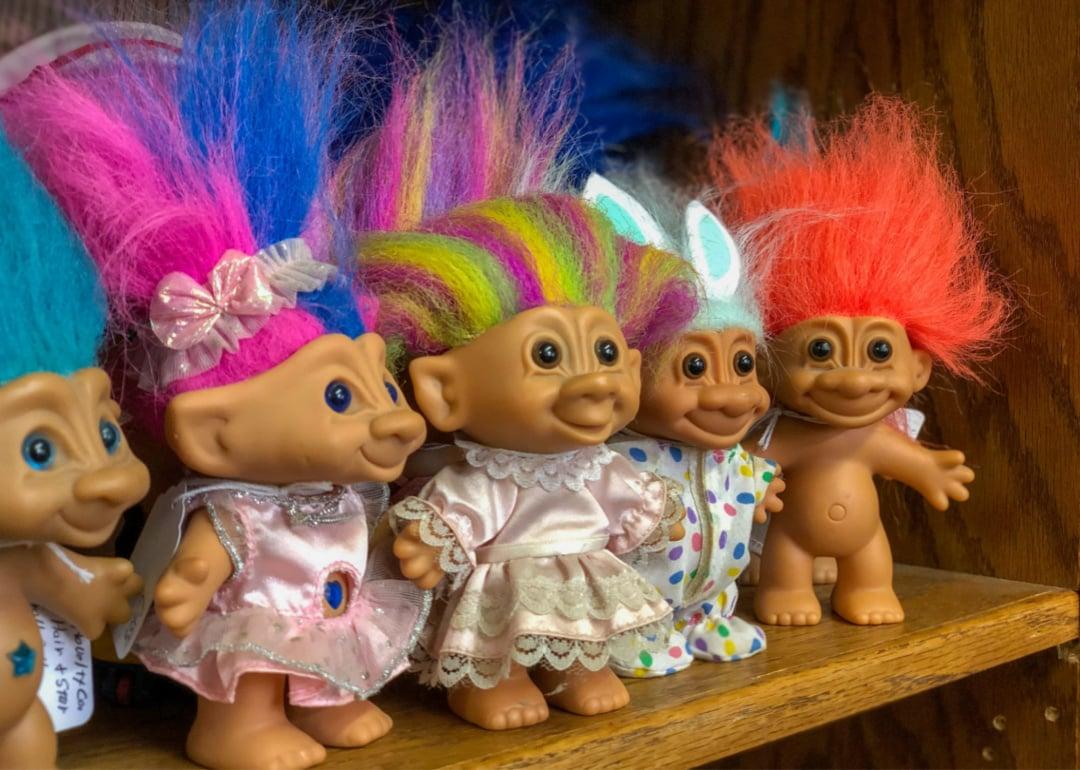 Top holiday toys from the year you were born
Rex K. Williams // Shutterstock
Top holiday toys from the year you were born
Growing up, kids who celebrated Christmas always had that one toy they were hoping to see under the tree on Dec. 25—the one that they whispered about in Santa's ear, wondering if he and his trusty reindeer would come through.
Over the years, of course, the toys atop holiday wish lists have evolved quite a bit, from simple Slinkies and Silly Putty to more complex video games and tech gadgets, from Tamagotchis to tablets. While some of the hottest toys are now relics of their time—like the pet rock fad, the Cabbage Patch Kid craze, and the Tickle Me Elmo trend—others, like Barbies and Legos, have withstood the test of time.
Looking back on how much must-have toys have transformed over the past 100 years, Stacker searched for products from 1920 to 2022 that grabbed hold of the public zeitgeist through novelty, innovation, kitsch, quirk, or simply great timing, skyrocketing them to success. The list was curated using national toy archives and news articles, as well as data curated by The Strong National Museum of Play, with each toy providing a window into American culture at the time.
Read on to see the top holiday toys from your formative years, counting up from 1920 to 2022. May they fill your heart—and stockings—with nostalgia and joy.