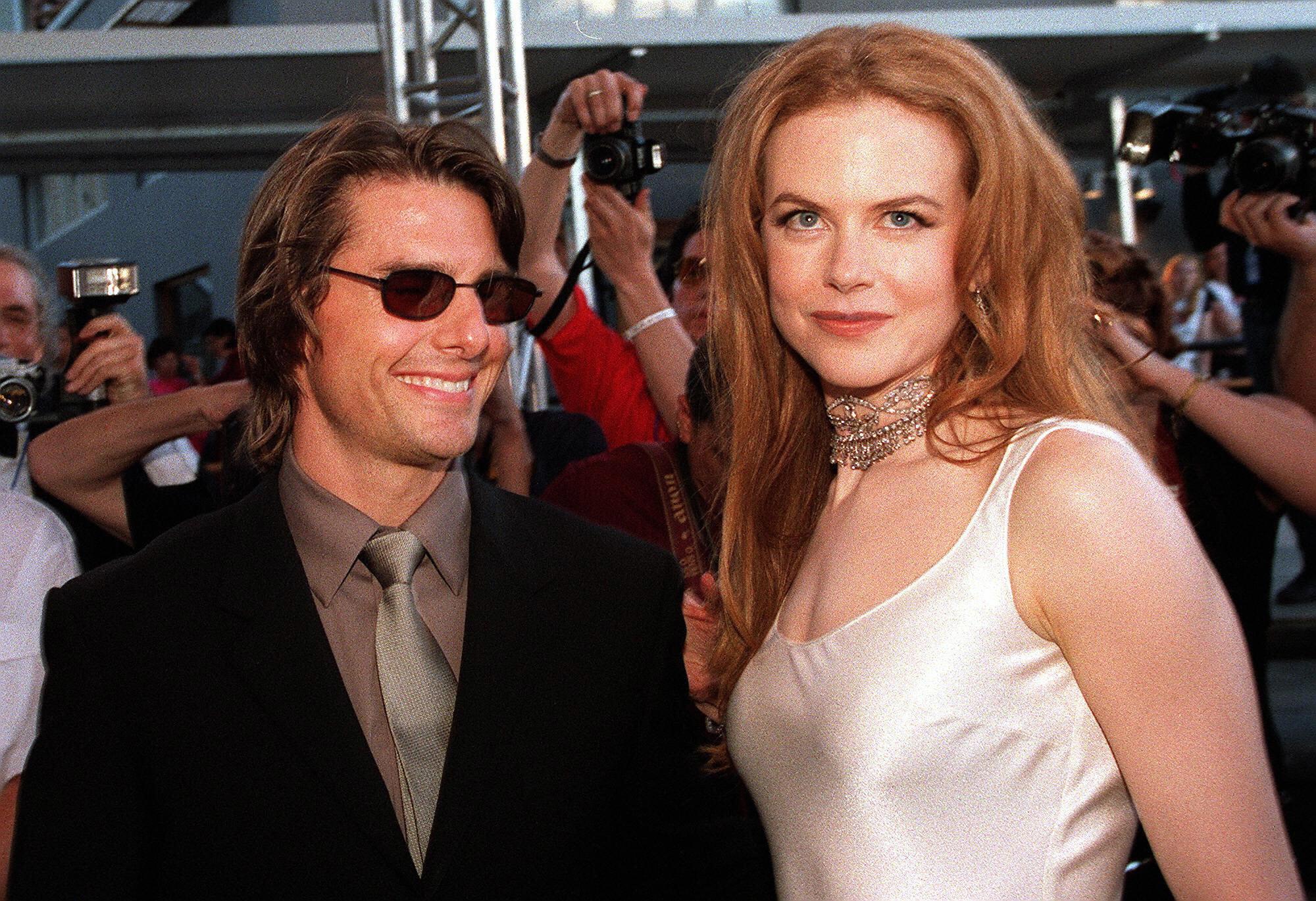 What divorce rates were the year you were born
By Andrea Raffin // Shutterstock
What divorce rates were the year you were born
Divorce stems from the Latin word "divertere," which means "to turn aside." Unfortunately, for most, it isn't quite that simple. Divorces can be a long, arduous process that takes months or even years. Crying children, legal fees, and bitter fights over silverware are the tropes that frequently come to mind when discussing divorce, and it's perhaps those stigmas that are contributing to an overall decrease in divorce rates in the 21st century.
It could also be that marriages are, generally, occurring later in life. In one study, the Bureau of Labor Statistics shows the chances of remaining married by the respondents 46th birthday were over 20% higher for couples who married between the ages of 29-34 compared to those who wed at ages 15-22, and studies show that the average age Americans tie the knot is steadily growing older and older. The gap narrows with closer age groups: 57.6% of couples who married at ages 23-28 were still together at their 46th birthday, compared to 65.2% for those aged 29-34.
Although divorce rates are generally falling, a CBS poll conducted in 2014 revealed 64% of Americans felt the average American family is weaker than when they were a child. Oh joy.
So what do the numbers say? Stacker compiled data from CDC's National Center for Health Statistics (NCHS) gathered by Randal Olson, as well as national marriage and divorce rates from 2000-2016 and Statista data about the national divorce rates from 1990-2016. The divorce rate was taken by dividing the overall population of the United States in a specific year by the number of divorces that occurred that year.
So how has our propensity for divorce changed over the years? Read on to see the divorce rate the year you were born.
1 / 97
1920
Population: 106,461,000
Number of Divorces: 171,000
Divorce rate per 1000 total population: 1.6%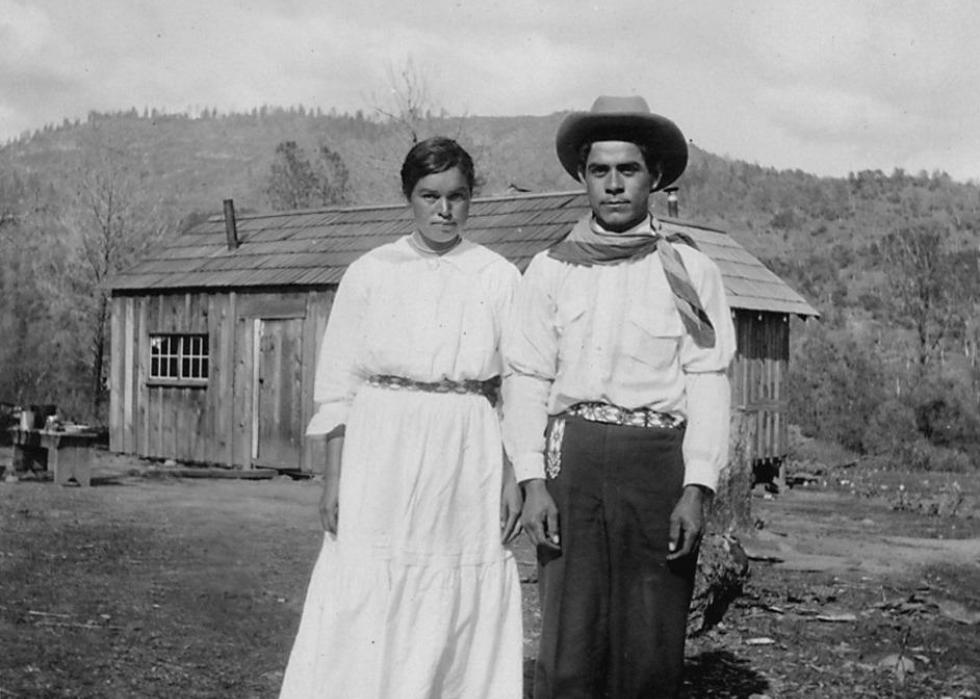 2 / 97
National Archives and Records Administration // Wikicommons
1921
Population: 108,538,000
Number of Divorces: 160,000
Divorce rate per 1000 total population: 1.5%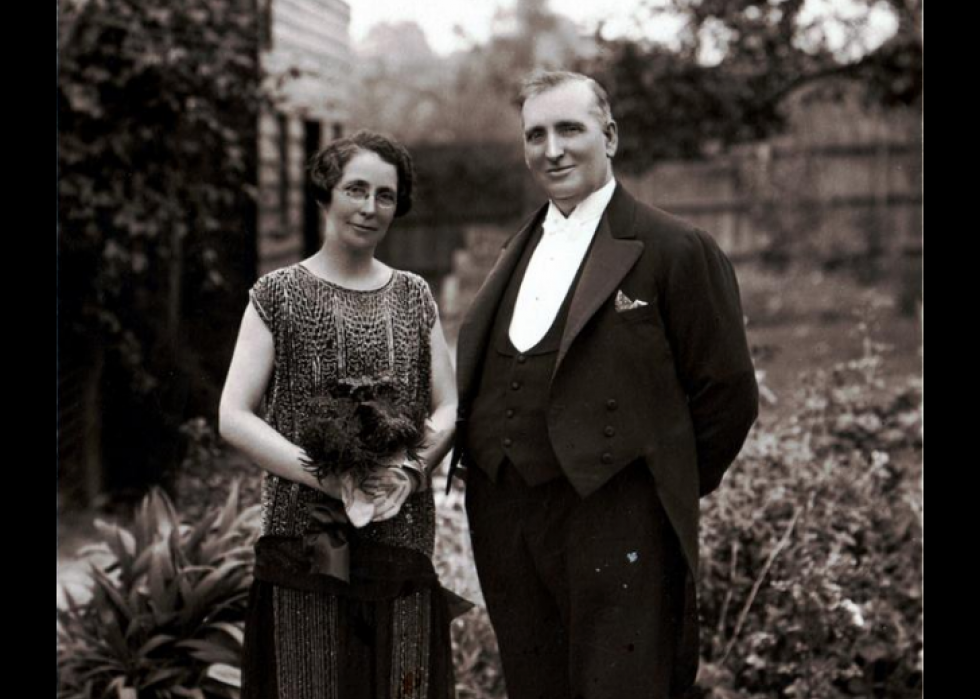 3 / 97
1922
Population: 110,049,000
Number of Divorces: 149,000
Divorce rate per 1000 total population: 1.4%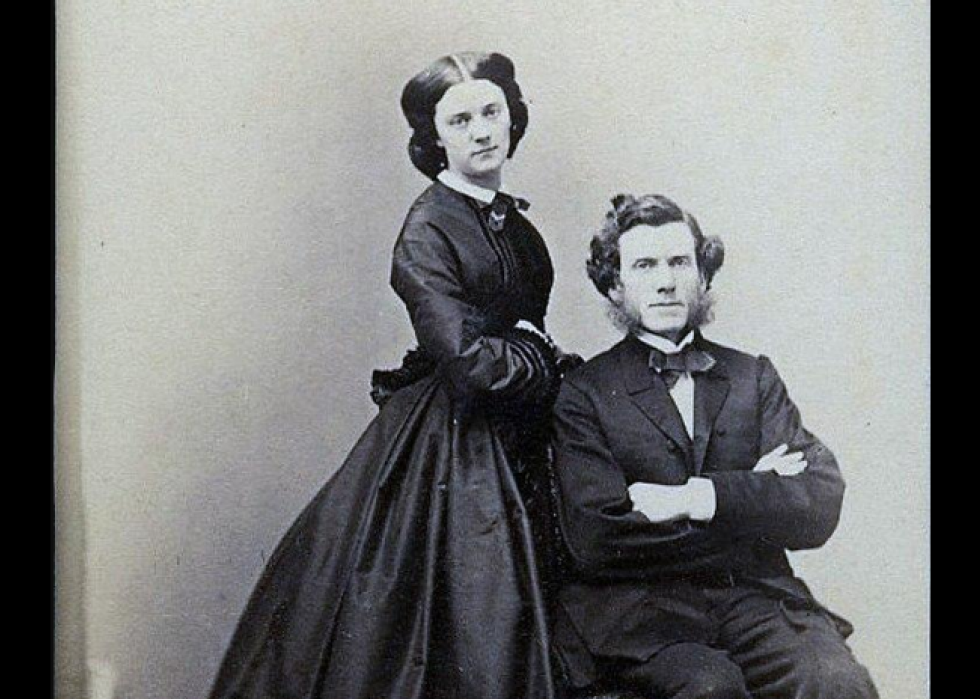 4 / 97
Georges Penabert // Wikicommons
1923
Population: 111,947,000
Number of Divorces: 165,000
Divorce rate per 1000 total population: 1.5%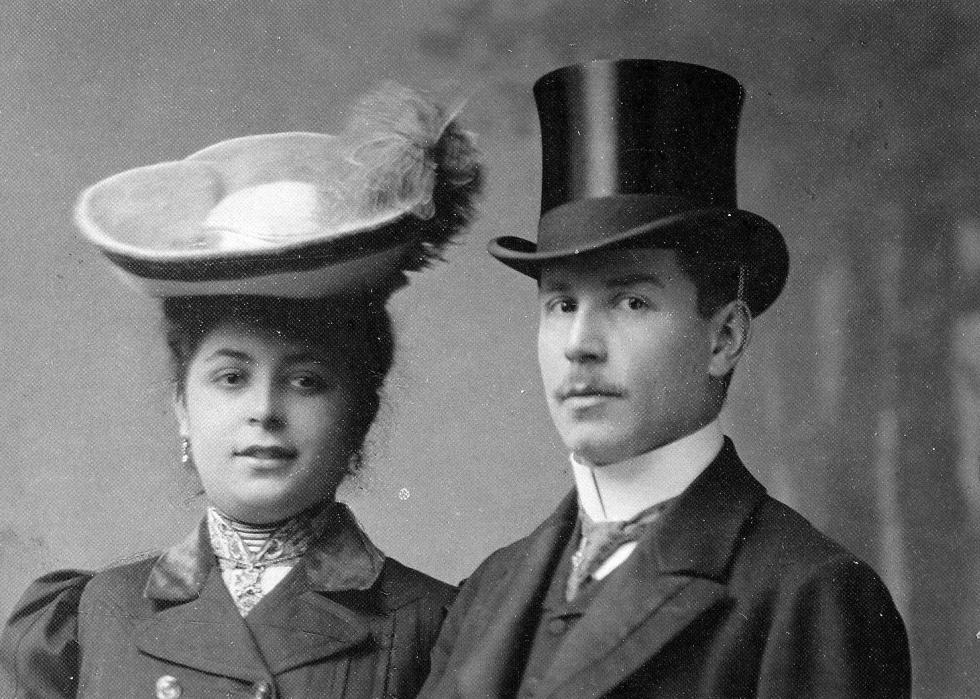 5 / 97
Adományozó/Donor // Wikicommons
1924
Population: 114,109,000
Number of Divorces: 171,000
Divorce rate per 1000 total population: 1.5%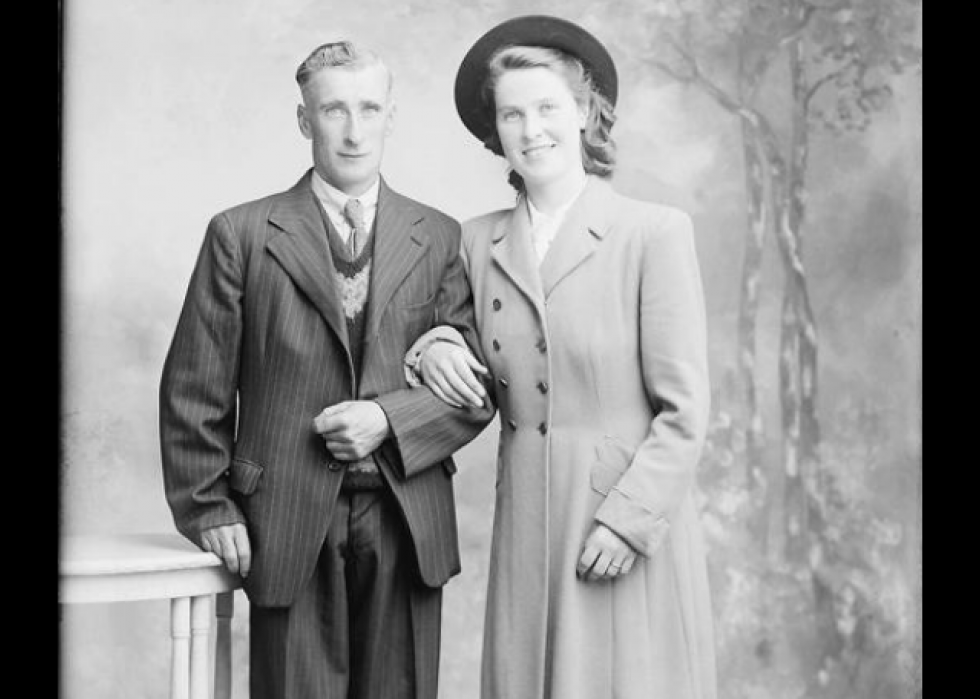 6 / 97
The Public Record Office of Northern Ireland // Flickr
1925
Population: 115,829,000
Number of Divorces: 175,000
Divorce rate per 1000 total population: 1.5%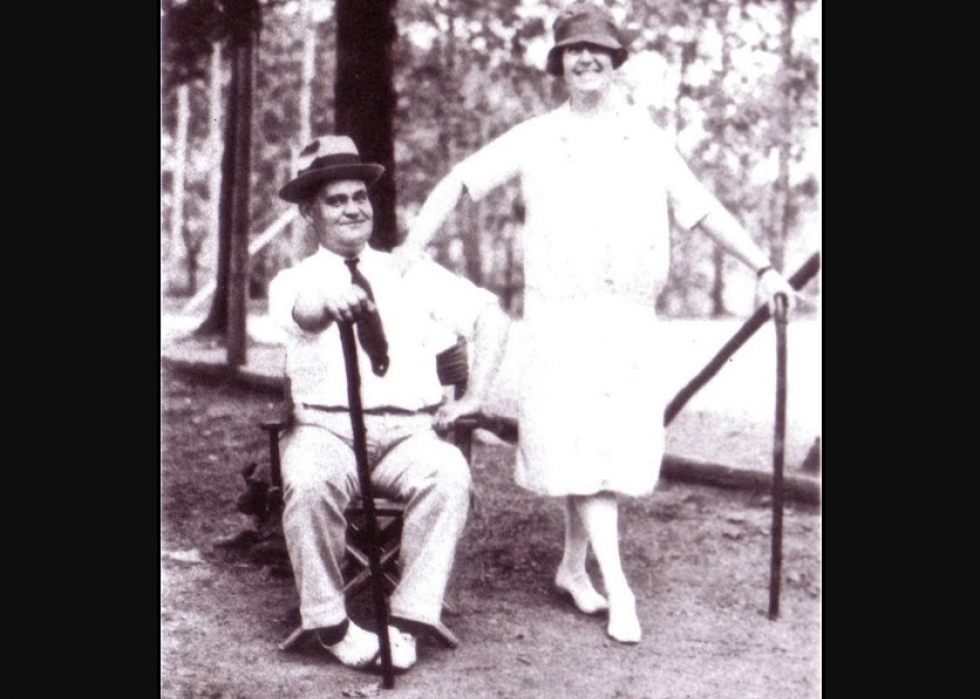 7 / 97
Cloyne and District Historical Society // Wikicommons
1926
Population: 117,397,000
Number of Divorces: 185,000
Divorce rate per 1000 total population: 1.6%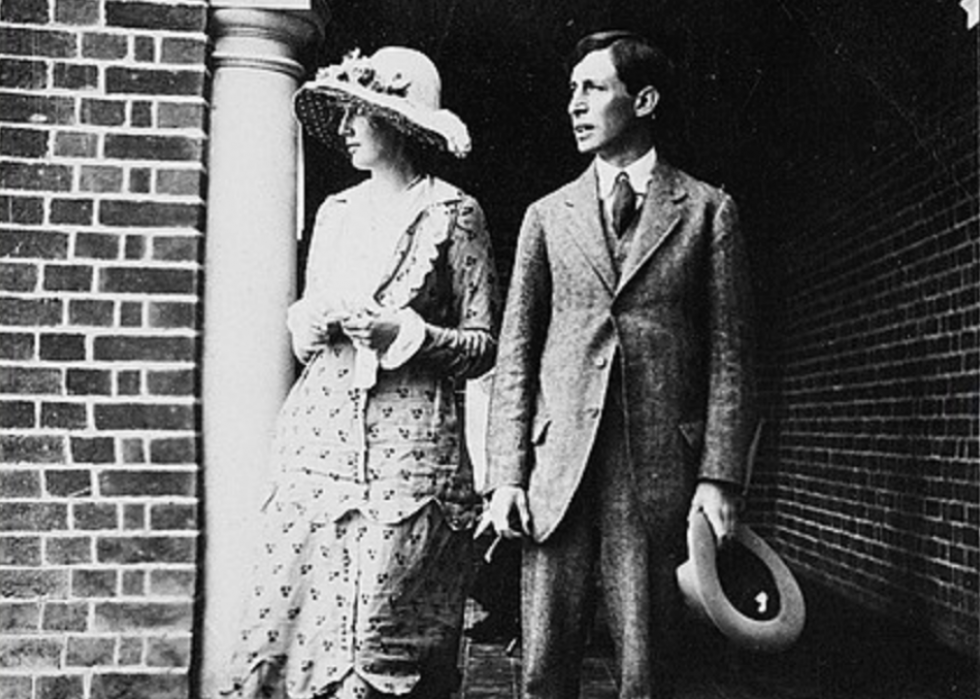 8 / 97
1927
Population: 119,035,000
Number of Divorces: 196,000
Divorce rate per 1000 total population: 1.6%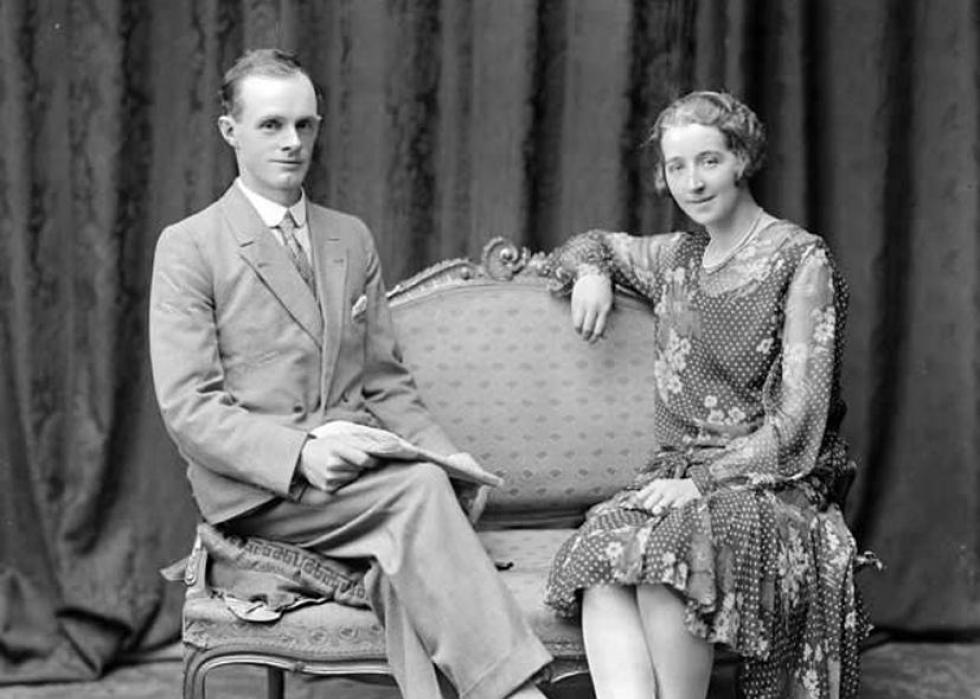 9 / 97
National Library of Ireland // Wikicommons
1928
Population: 120,509,000
Number of Divorces: 200,000
Divorce rate per 1000 total population: 1.7%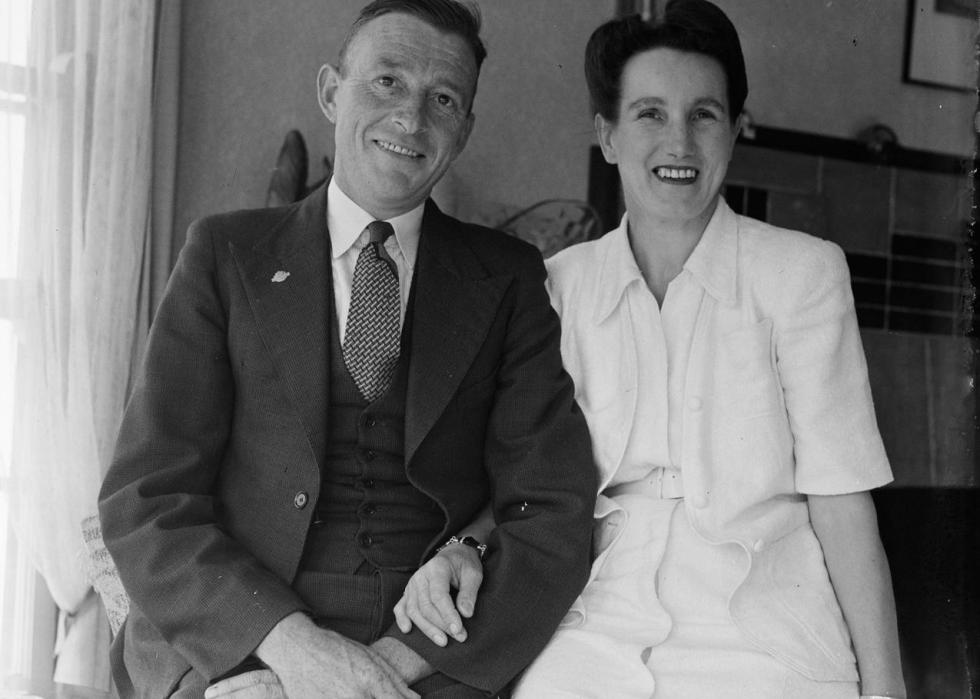 10 / 97
1929
Population: 121,878,000
Number of Divorces: 206,000
Divorce rate per 1000 total population: 1.7%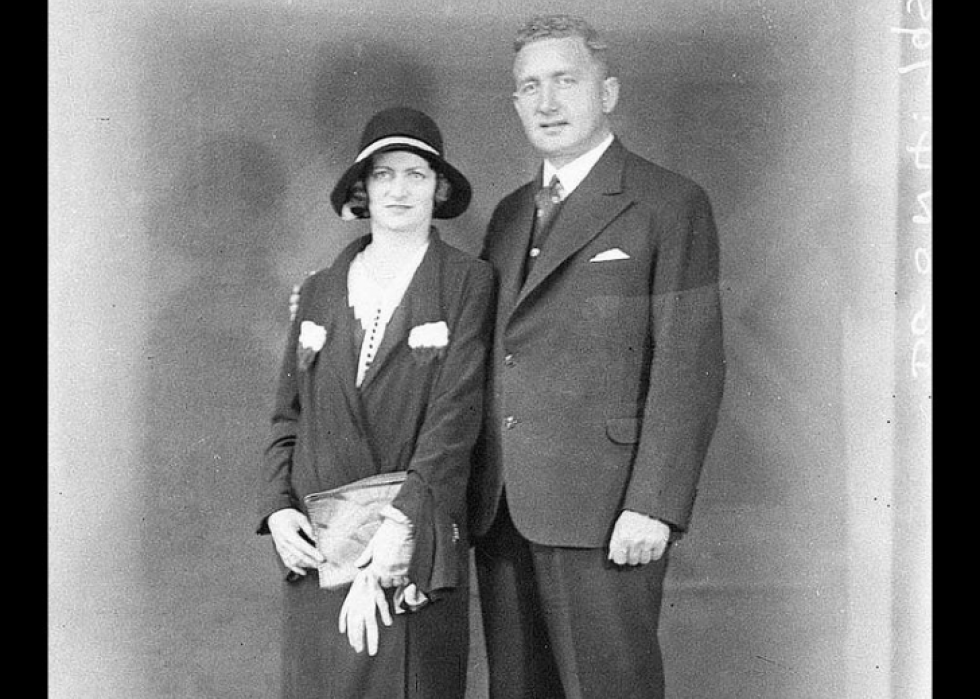 11 / 97
The State Library of New South Wales // Flickr
1930
Population: 123,188,000
Number of Divorces: 196,000
Divorce rate per 1000 total population: 1.6%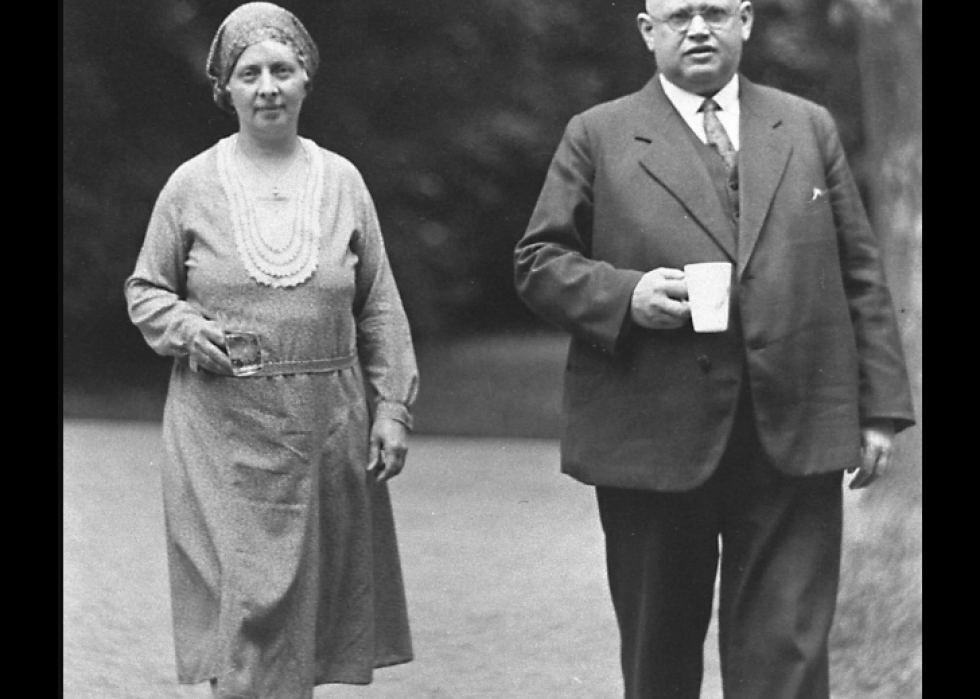 12 / 97
1931
Population: 124,149,000
Number of Divorces: 188,000
Divorce rate per 1000 total population: 1.5%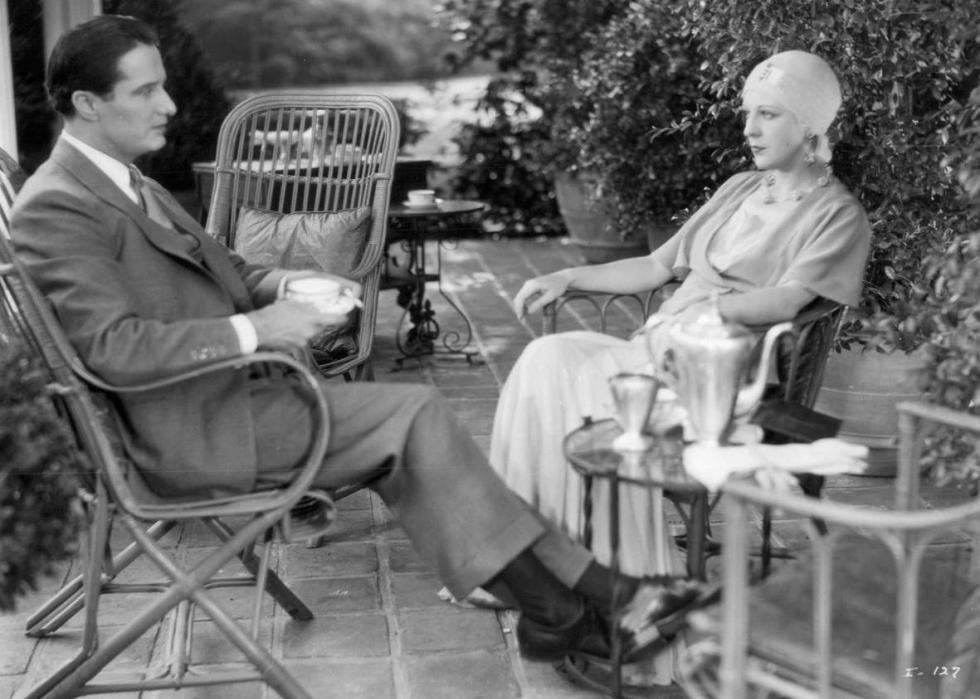 13 / 97
Warner Bros Vitaphone // Wikicommons
1932
Population: 124,949,000
Number of Divorces: 164,000
Divorce rate per 1000 total population: 1.3%
14 / 97
National Library of Ireland on The Commons // Wikicommons
1933
Population: 125,690,000
Number of Divorces: 165,000
Divorce rate per 1000 total population: 1.3%
15 / 97
1934
Population: 126,485,000
Number of Divorces: 204,000
Divorce rate per 1000 total population: 1.6%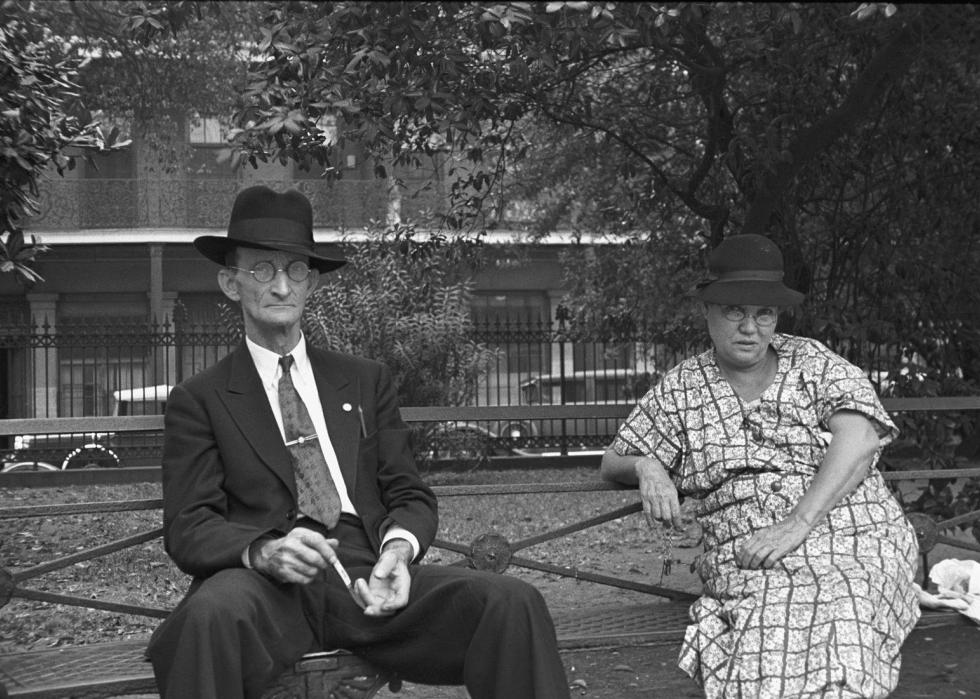 16 / 97
1935
Population: 127,362,000
Number of Divorces: 218,000
Divorce rate per 1000 total population: 1.7%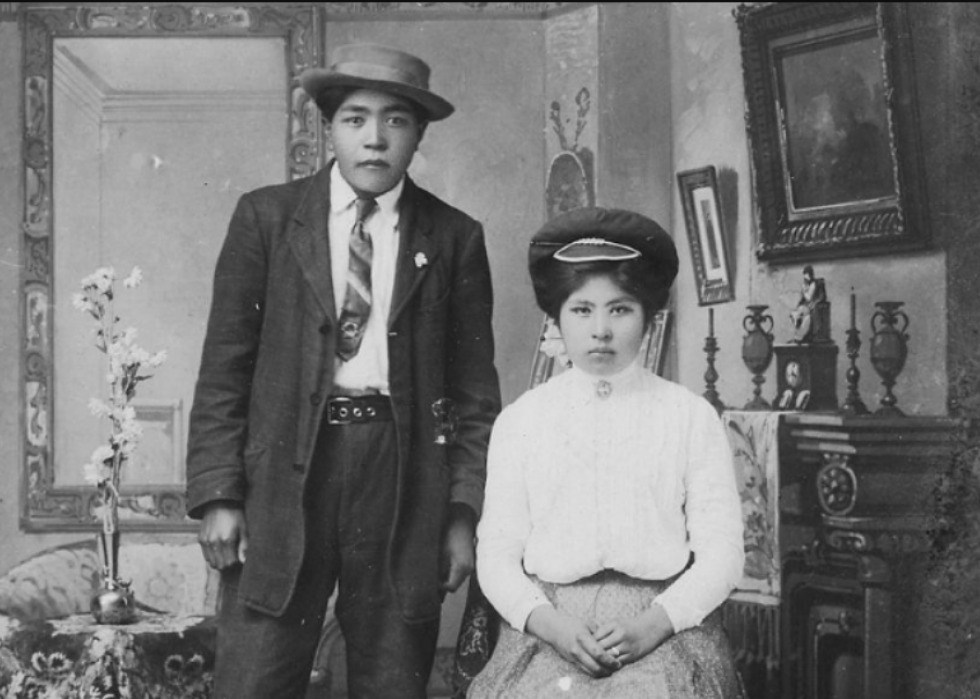 17 / 97
National Archives and Records Administration // Wikicommons
1936
Population: 128,181,000
Number of Divorces: 236,000
Divorce rate per 1000 total population: 1.8%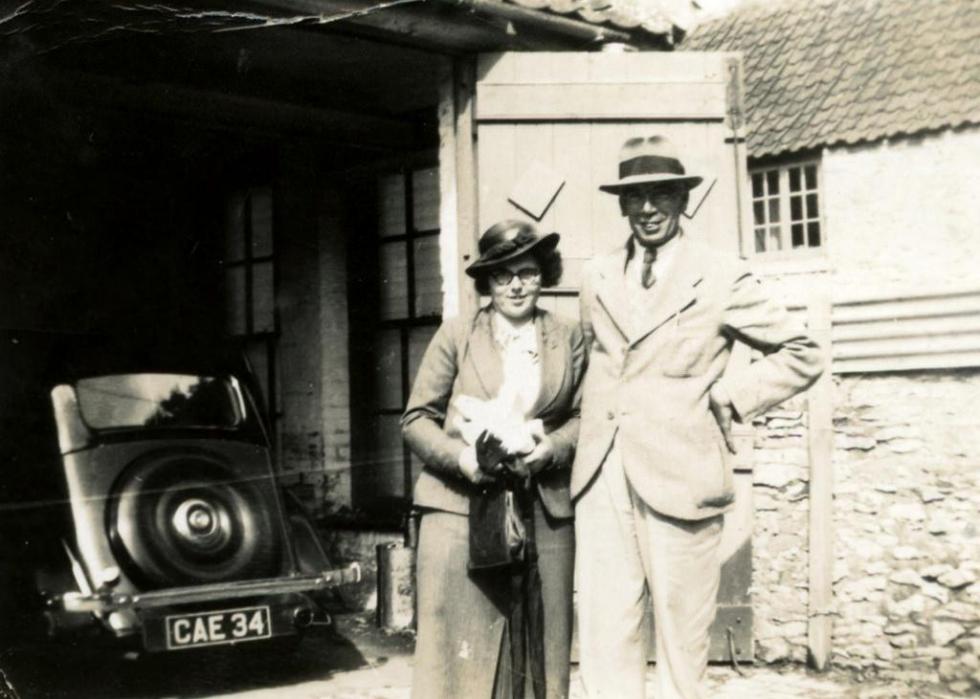 18 / 97
Paul Townsend // Wikicommons
1937
Population: 128,961,000
Number of Divorces: 249,000
Divorce rate per 1000 total population: 1.9%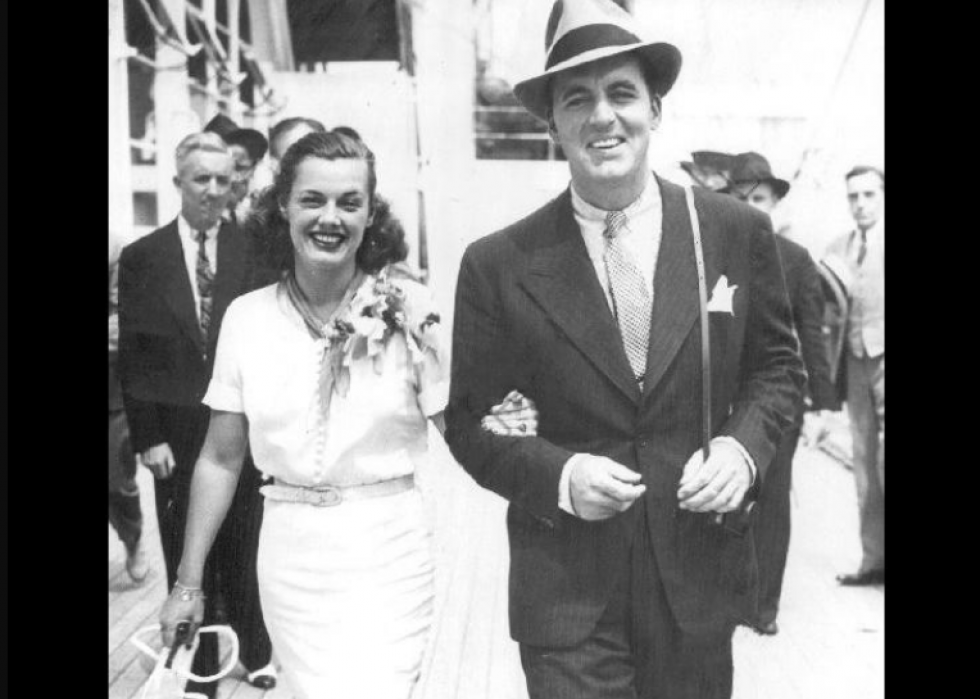 19 / 97
1938
Population: 129,969,000
Number of Divorces: 244,000
Divorce rate per 1000 total population: 1.9%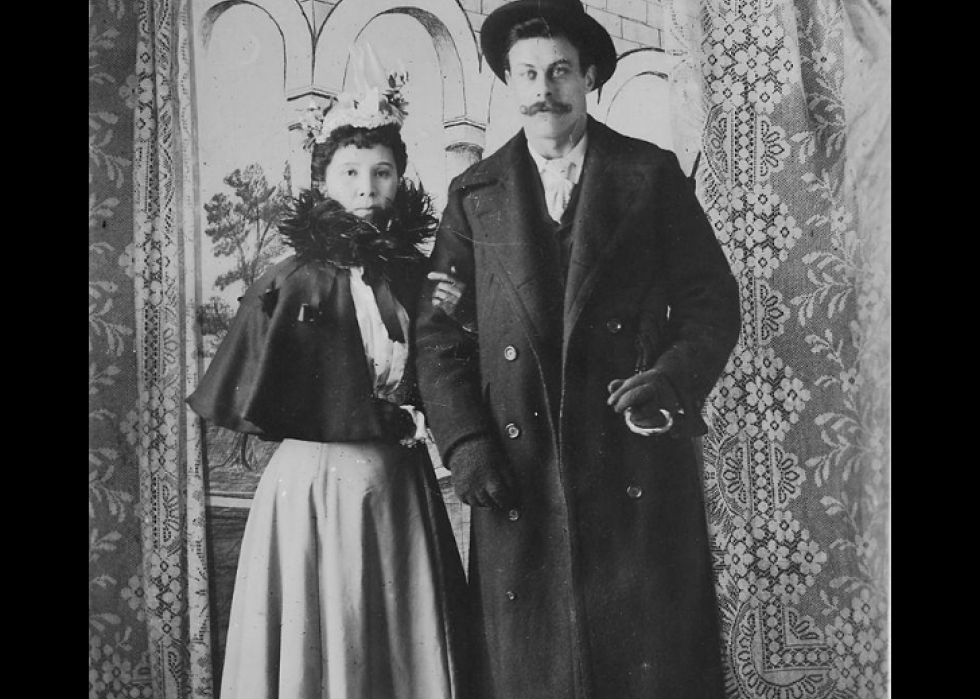 20 / 97
National Archives and Records Administration // Wikicommons
1939
Population: 131,028,000
Number of Divorces: 251,000
Divorce rate per 1000 total population: 1.9%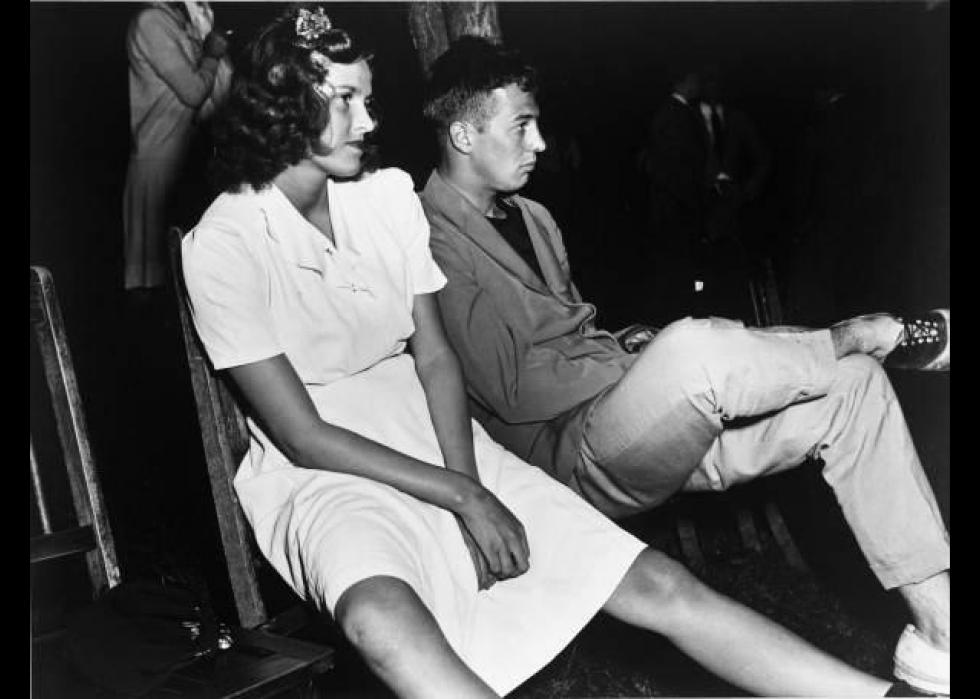 21 / 97
State Library and Archives of Florida // Wikicommons
1940
Population: 132,122,000
Number of Divorces: 264,000
Divorce rate per 1000 total population: 2.0%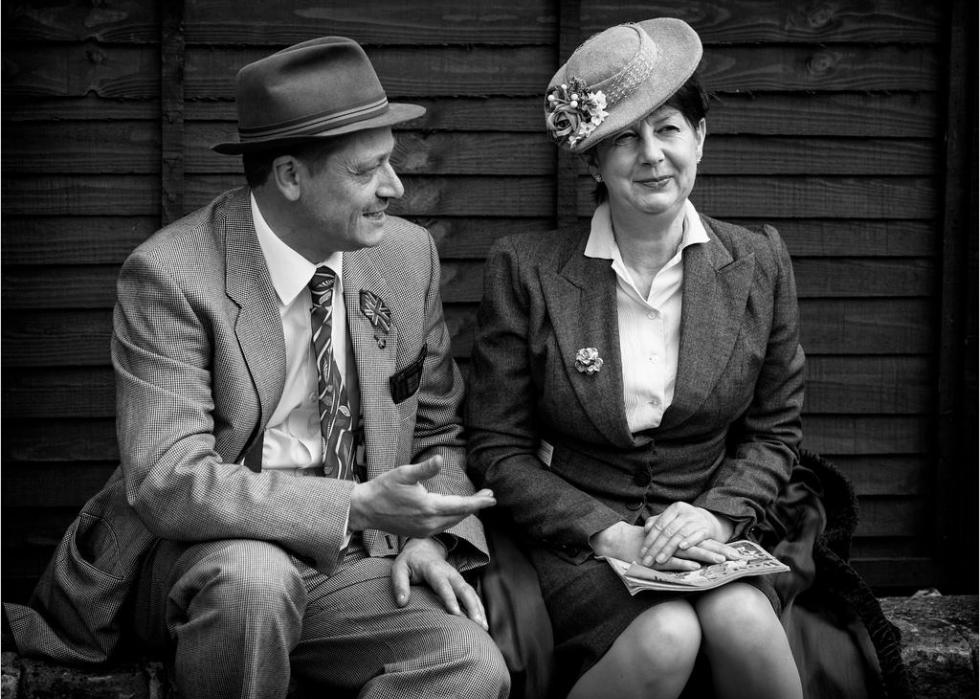 22 / 97
1941
Population: 133,402,000
Number of Divorces: 293,000
Divorce rate per 1000 total population: 2.2%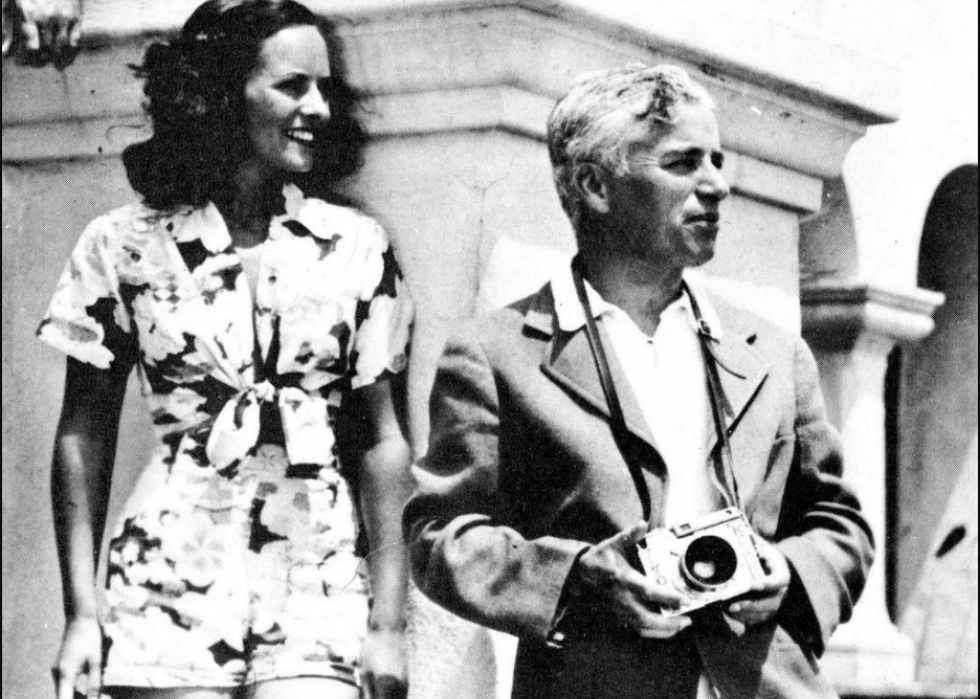 23 / 97
1942
Population: 134,860,000
Number of Divorces: 321,000
Divorce rate per 1000 total population: 2.4%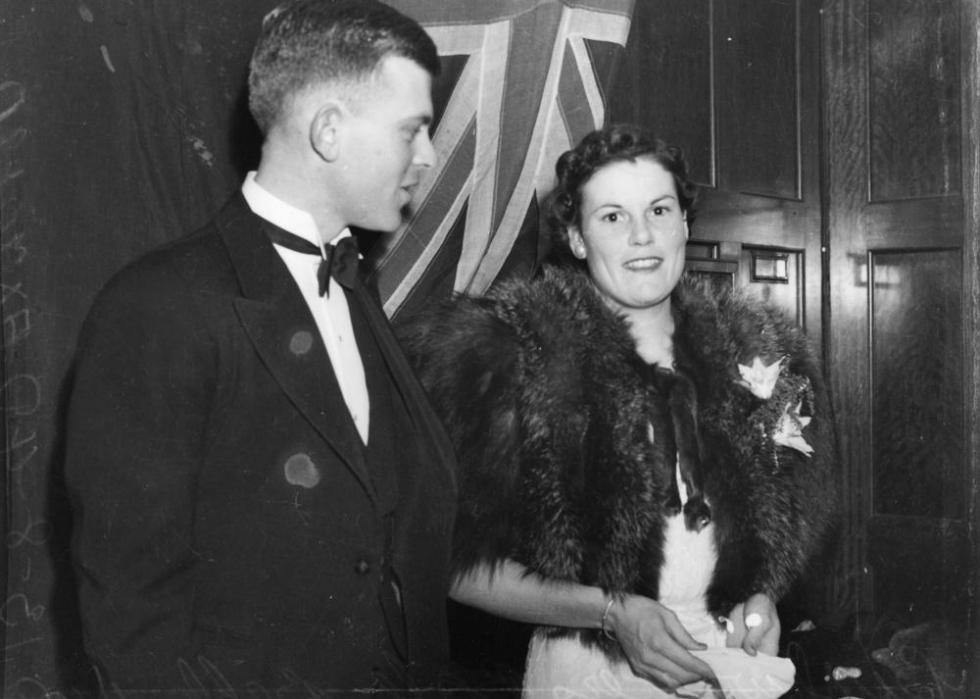 24 / 97
State Library of Queensland, Australia // Wikicommons
1943
Population: 136,739,000
Number of Divorces: 359,000
Divorce rate per 1000 total population: 2.6%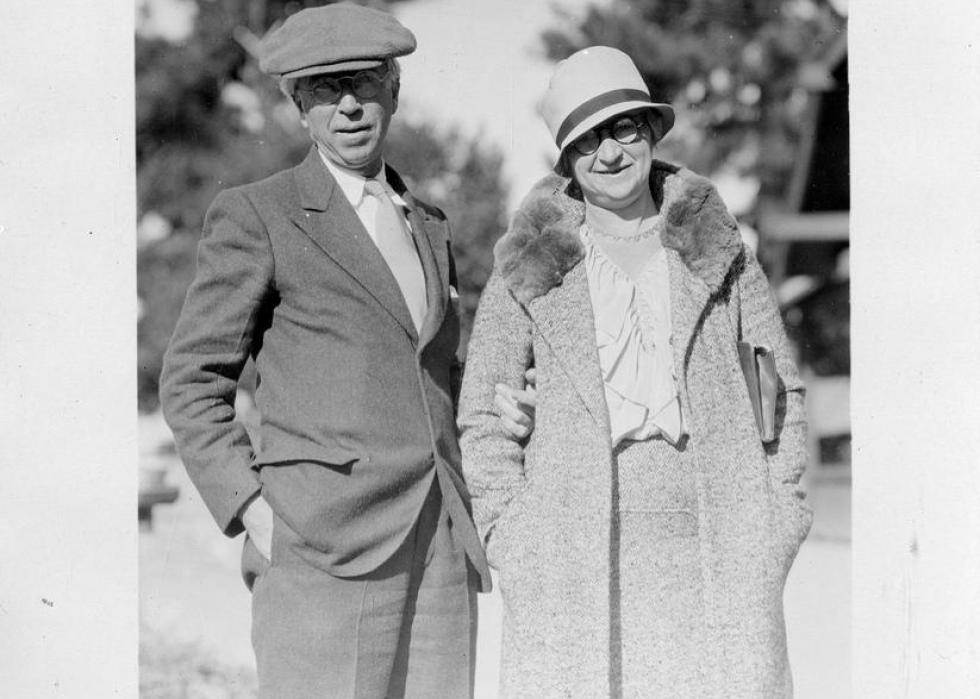 25 / 97
Smithsonian Institution // Flickr
1944
Population: 138,397,000
Number of Divorces: 400,000
Divorce rate per 1000 total population: 2.9%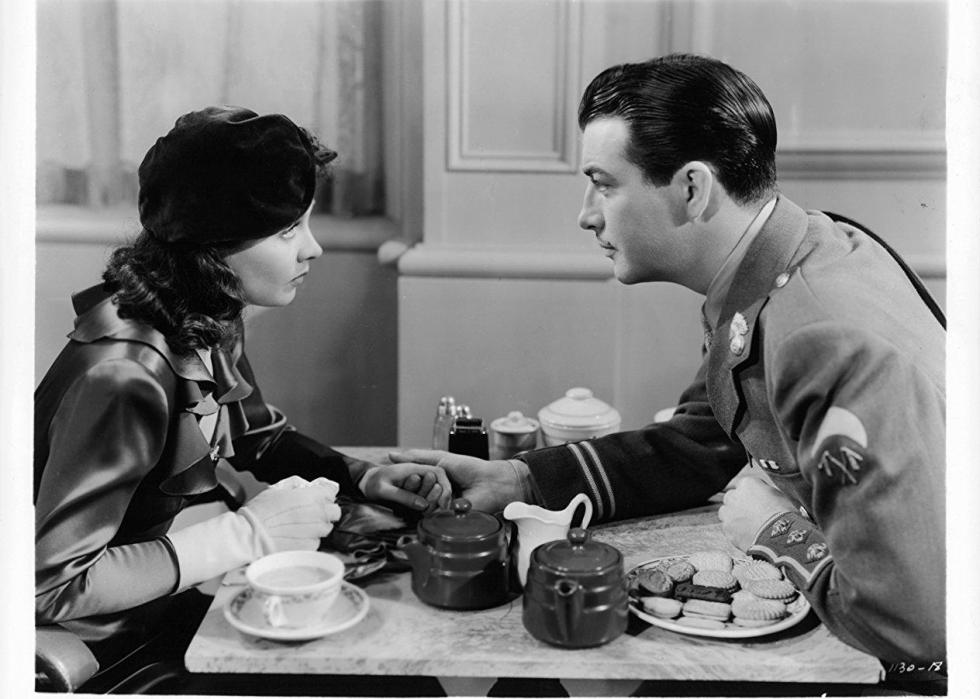 26 / 97
Metro-Goldwyn-Mayer (MGM)
1945
Population: 139,928,000
Number of Divorces: 485,000
Divorce rate per 1000 total population: 3.5%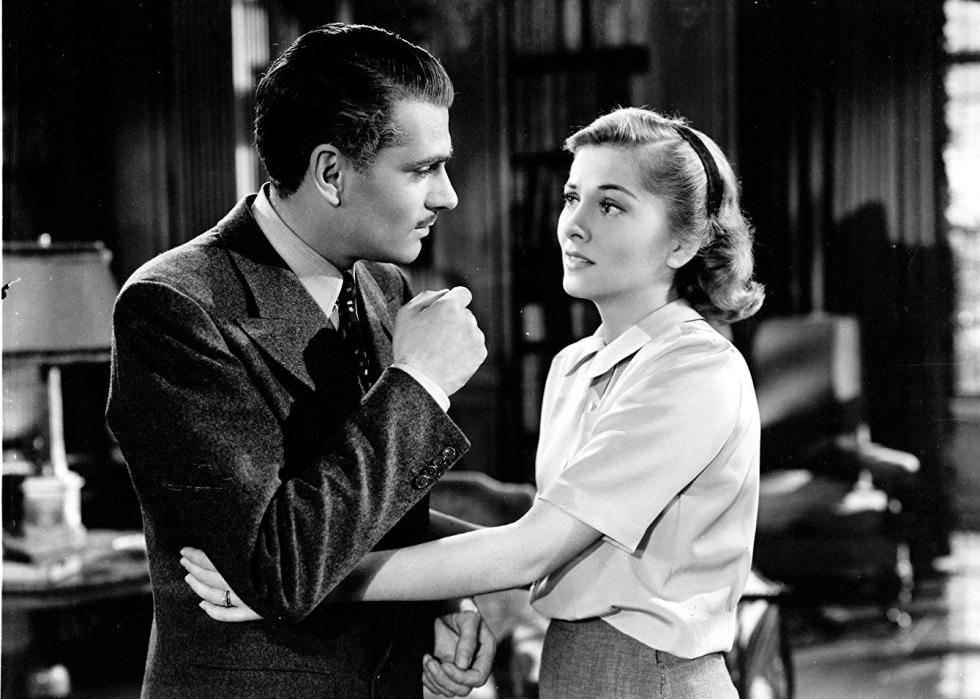 27 / 97
Selznick International Pictures
1946
Population: 141,389,000
Number of Divorces: 610,000
Divorce rate per 1000 total population: 4.3%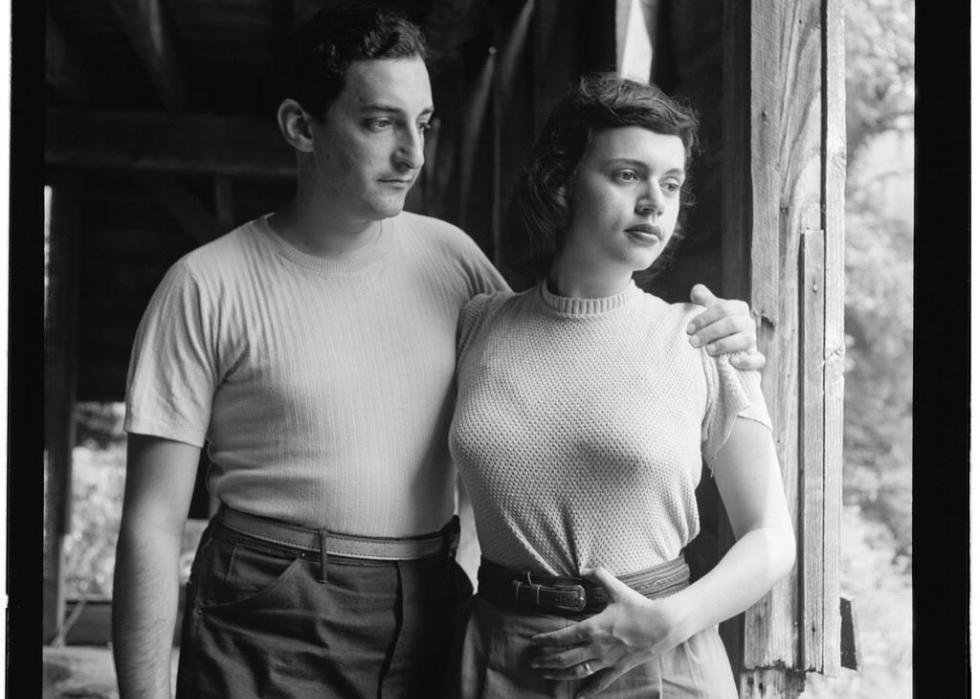 28 / 97
The Library of Congress // Flickr
1947
Population: 144,126,000
Number of Divorces: 483,000
Divorce rate per 1000 total population: 3.4%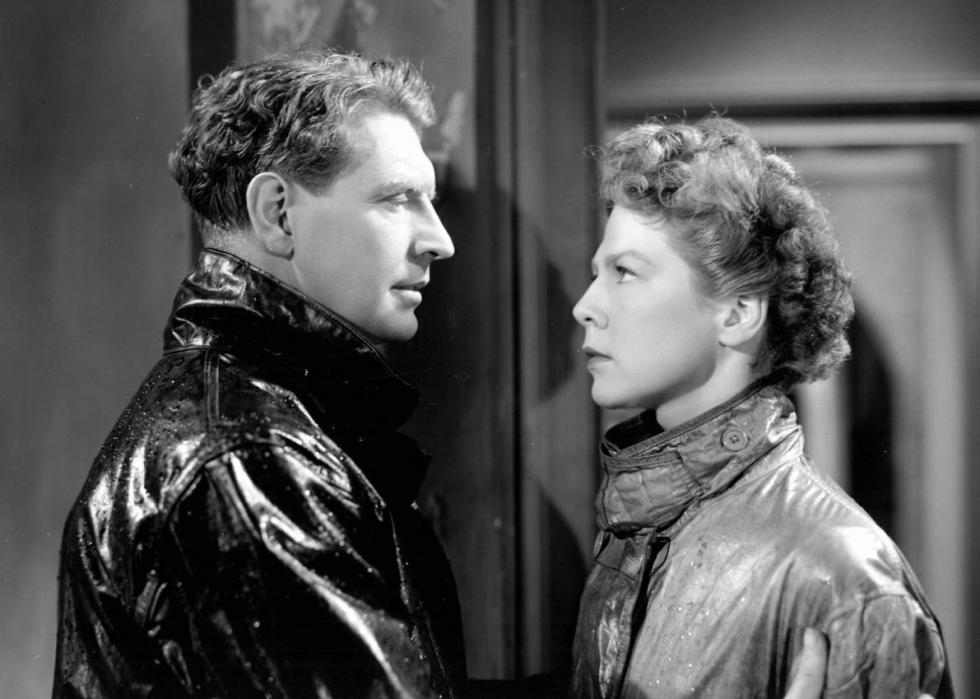 29 / 97
1948
Population: 146,631,000
Number of Divorces: 408,000
Divorce rate per 1000 total population: 2.8%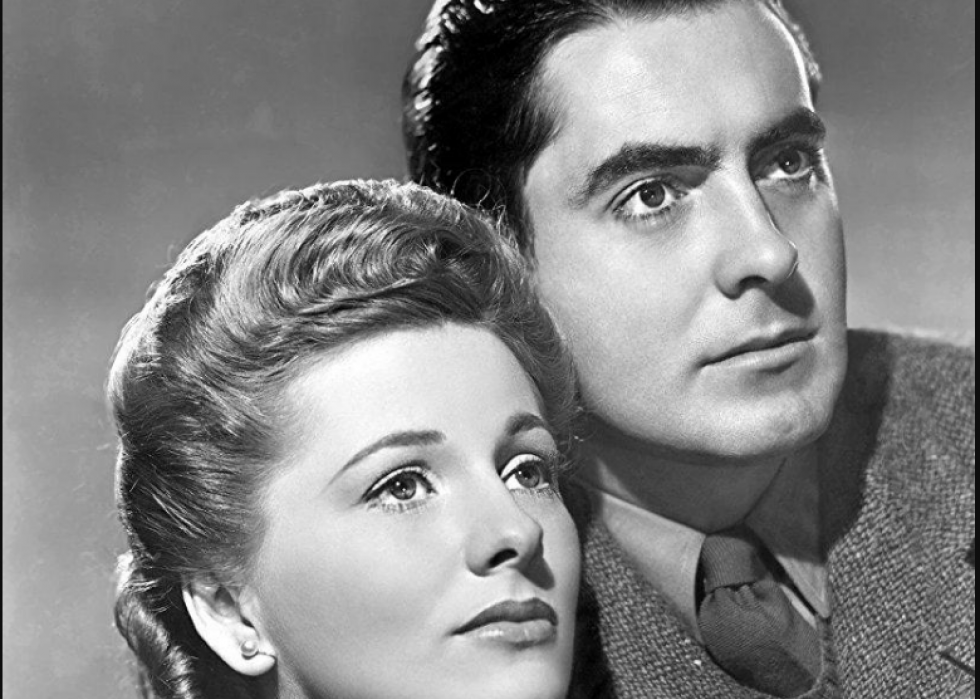 30 / 97
1949
Population: 149,188,000
Number of Divorces: 397,000
Divorce rate per 1000 total population: 2.7%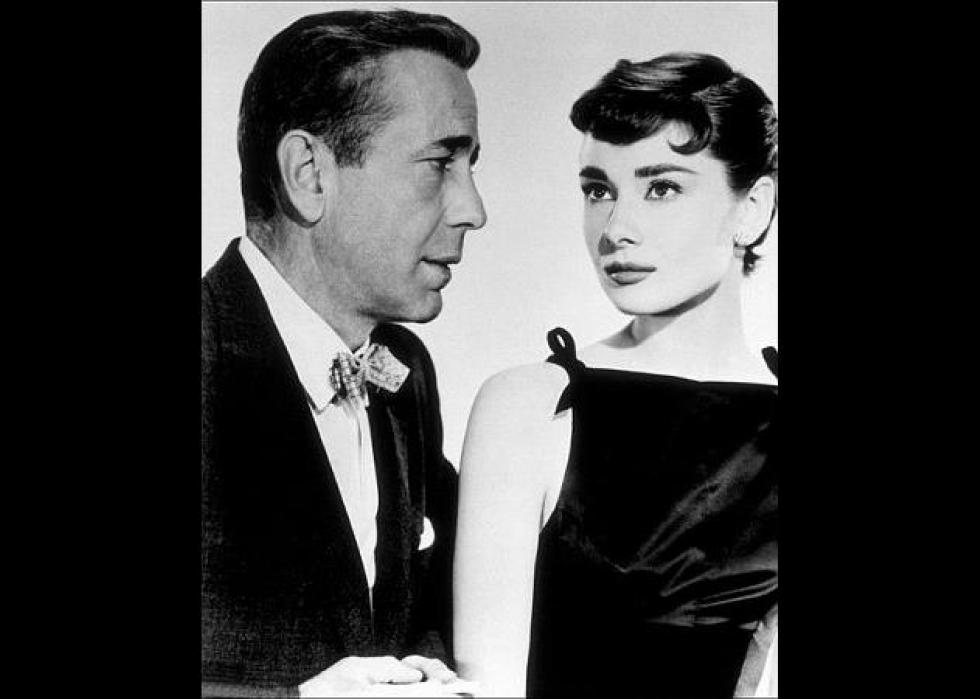 31 / 97
1950
Population: 151,684,000
Number of Divorces: 385,000
Divorce rate per 1000 total population: 2.5%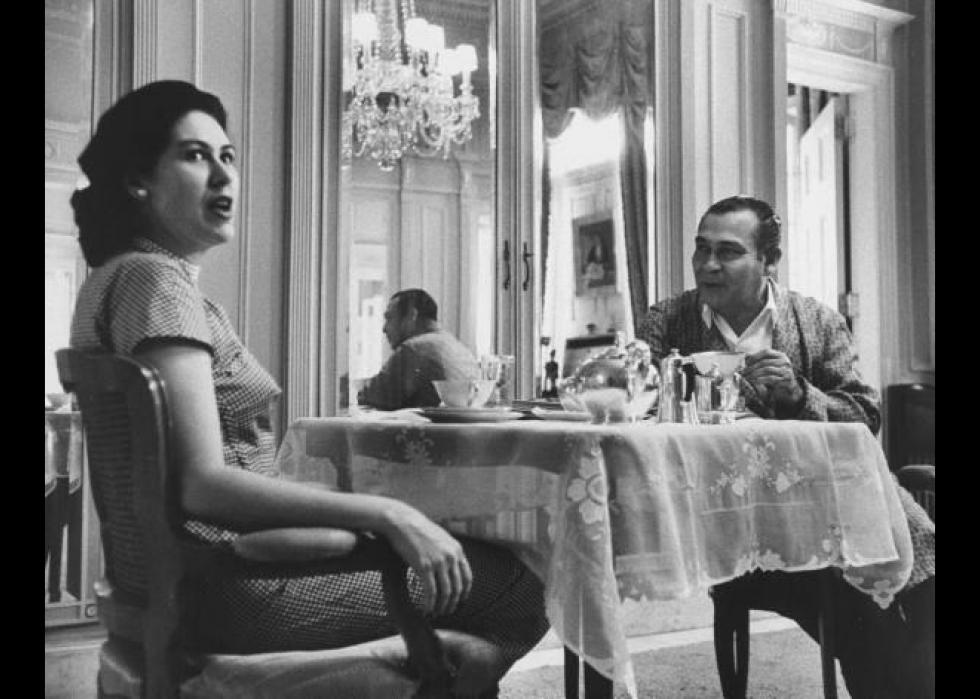 32 / 97
Batistas private photographer // Wikicommons
1951
Population: 154,287,000
Number of Divorces: 381,000
Divorce rate per 1000 total population: 2.5%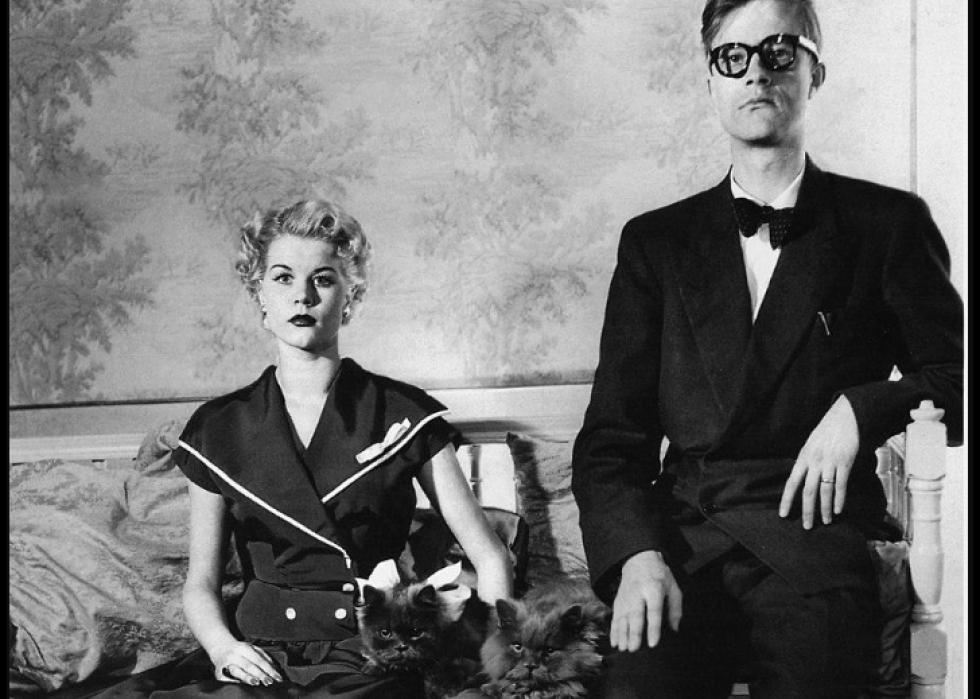 33 / 97
Mlang.Finn // Wikicommons
1952
Population: 156,954,000
Number of Divorces: 392,000
Divorce rate per 1000 total population: 2.5%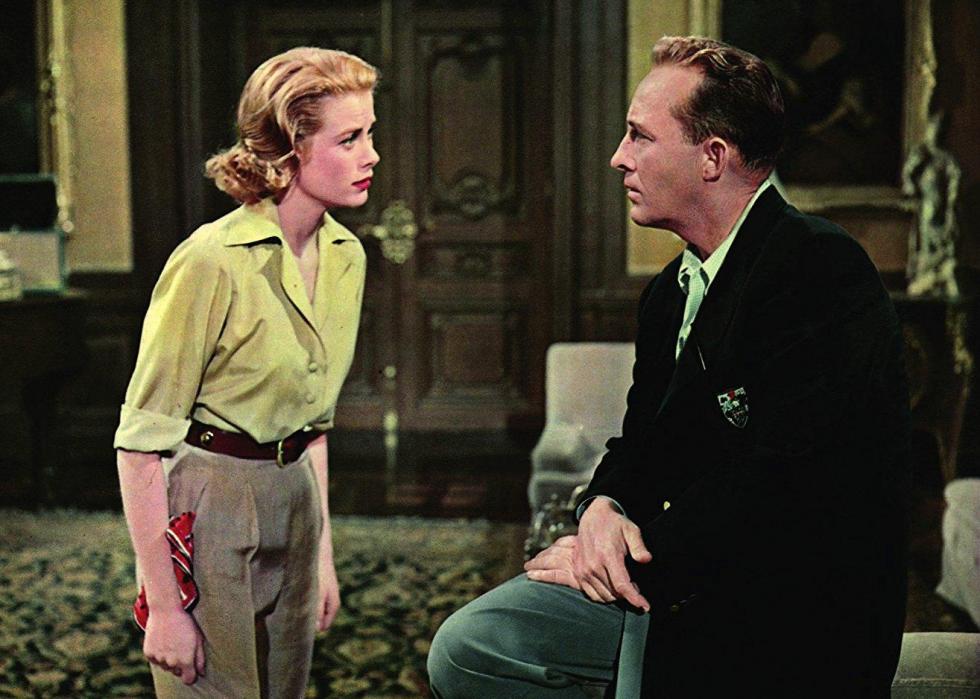 34 / 97
Metro-Goldwyn-Mayer (MGM)
1953
Population: 159,565,000
Number of Divorces: 390,000
Divorce rate per 1000 total population: 2.4%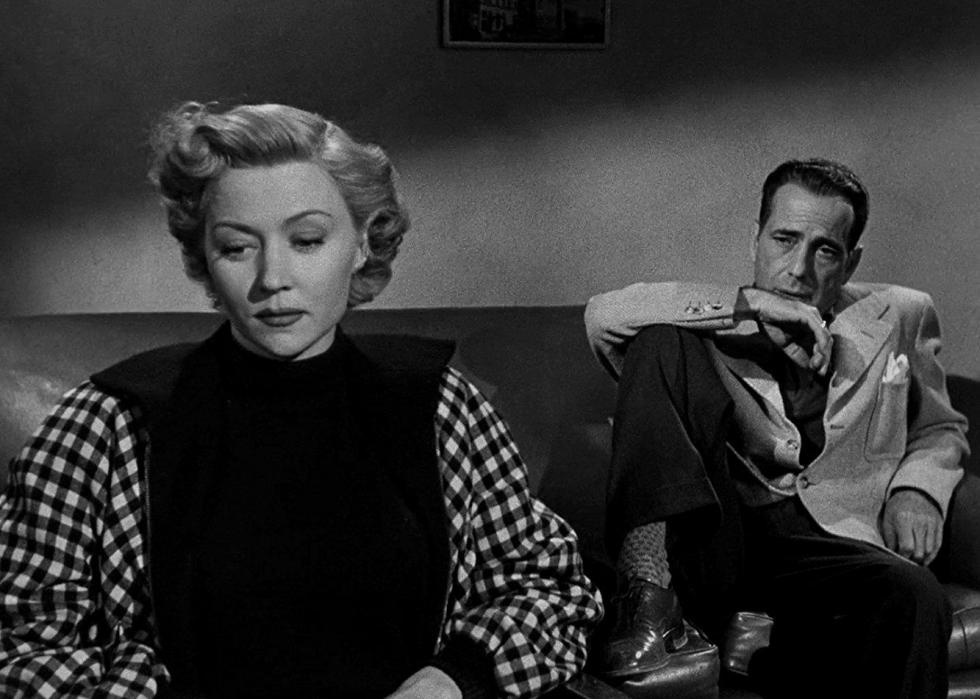 35 / 97
Columbia Pictures Corporation
1954
Population: 162,391,000
Number of Divorces: 379,000
Divorce rate per 1000 total population: 2.3%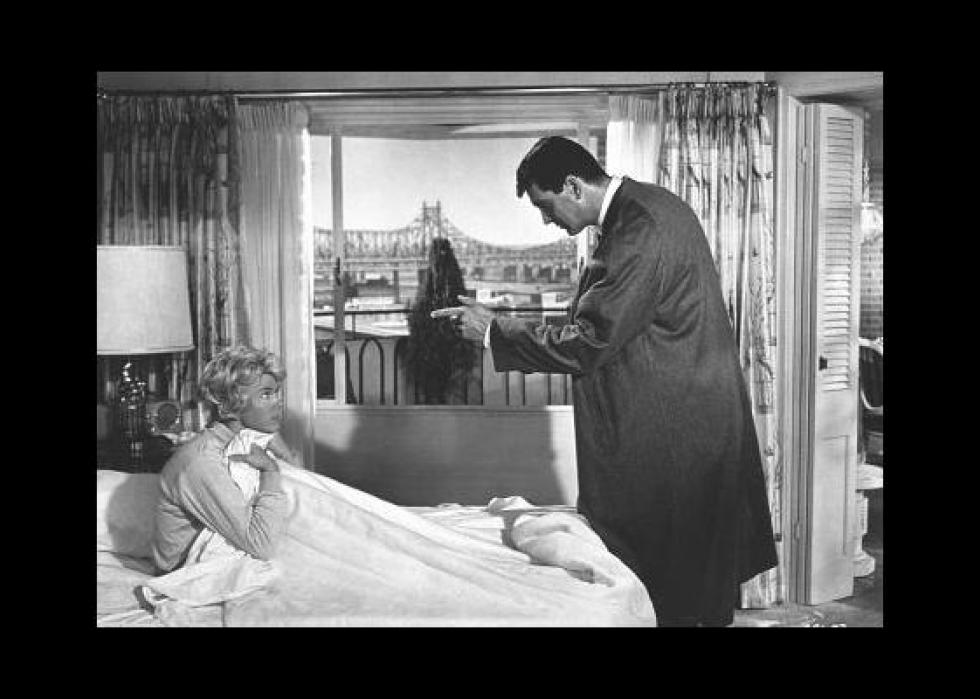 36 / 97
1955
Population: 165,275,000
Number of Divorces: 377,000
Divorce rate per 1000 total population: 2.3%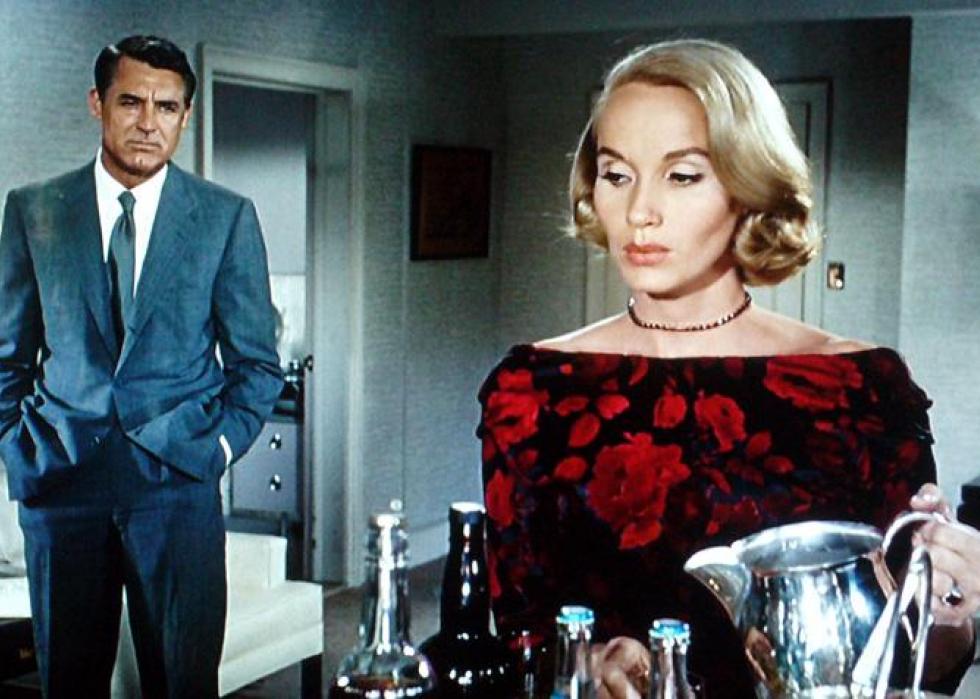 37 / 97
Metro-Goldwyn-Mayer (MGM)
1956
Population: 168,221,000
Number of Divorces: 382,000
Divorce rate per 1000 total population: 2.3%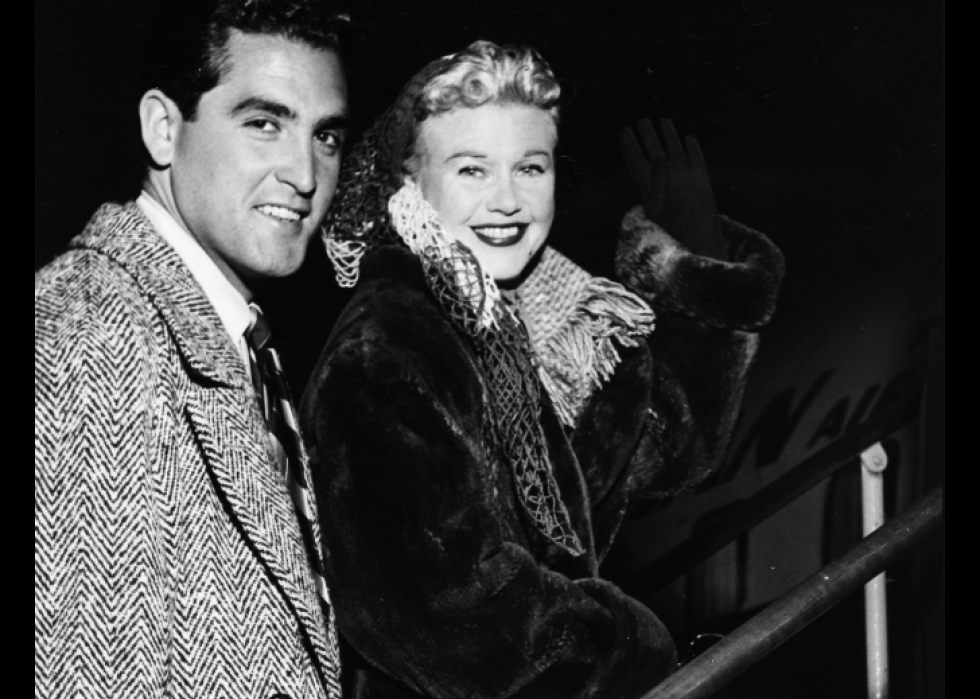 38 / 97
1957
Population: 171,274,000
Number of Divorces: 381,000
Divorce rate per 1000 total population: 2.2%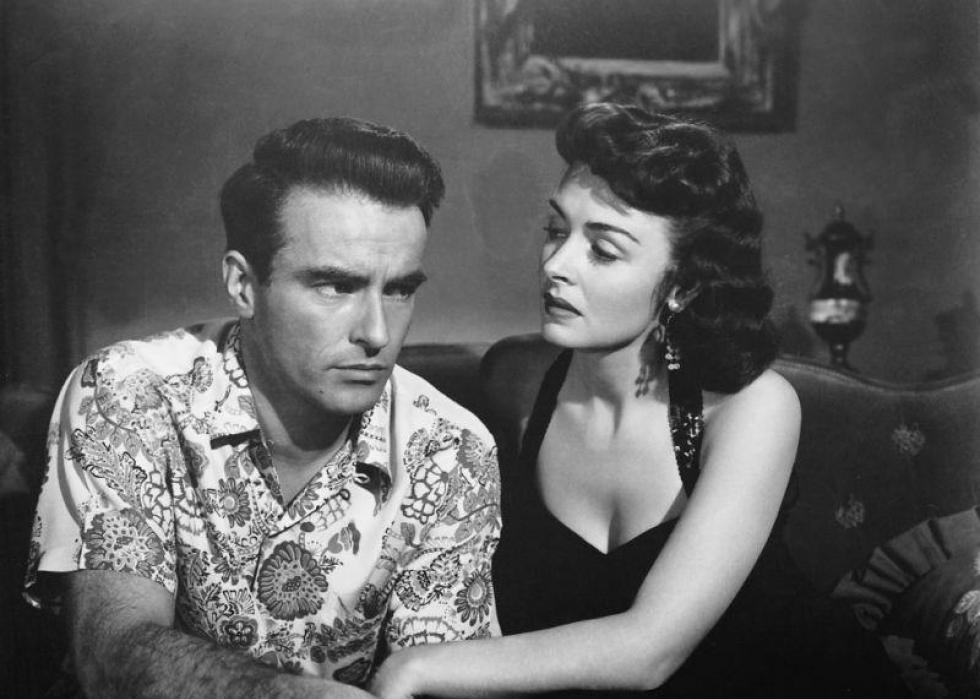 39 / 97
Columbia Pictures Corporation
1958
Population: 174,141,000
Number of Divorces: 368,000
Divorce rate per 1000 total population: 2.1%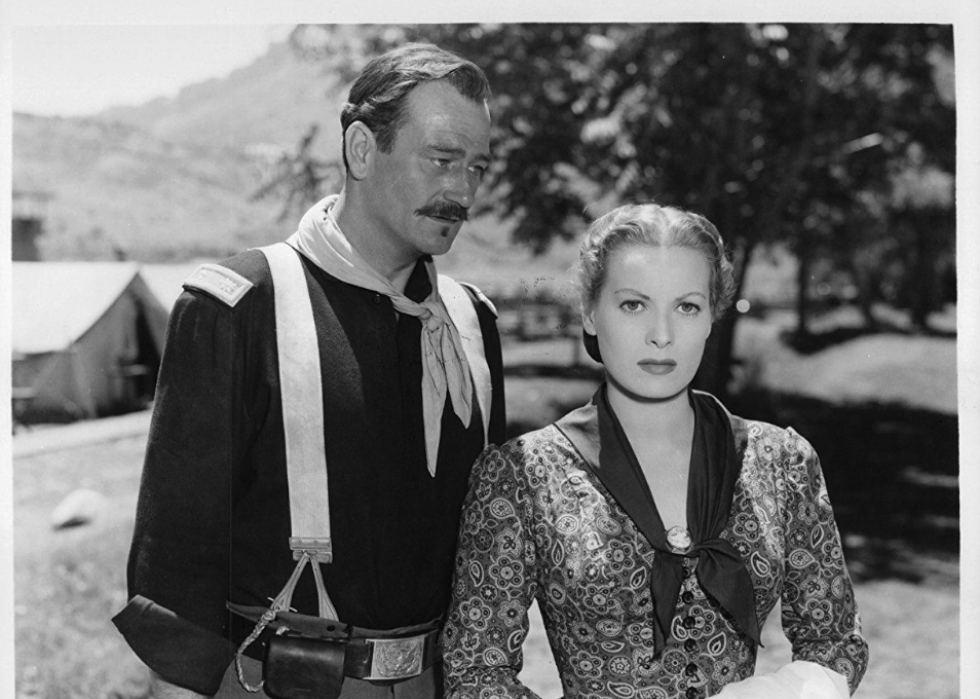 40 / 97
1959
Population: 177,130,000
Number of Divorces: 395,000
Divorce rate per 1000 total population: 2.2%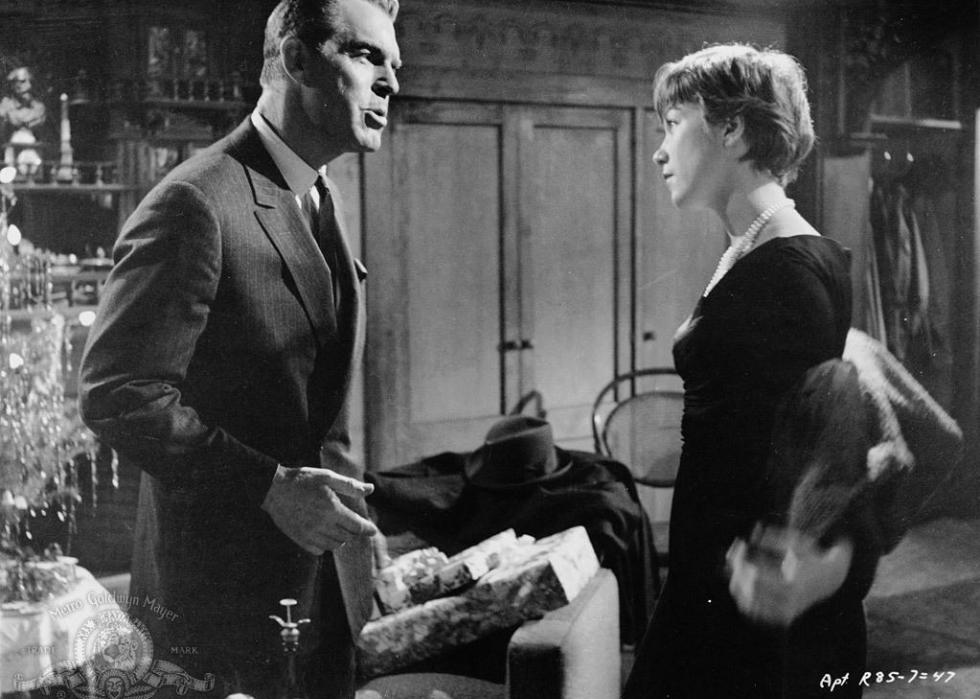 41 / 97
1960
Population: 180,760,000
Number of Divorces: 393,000
Divorce rate per 1000 total population: 2.2%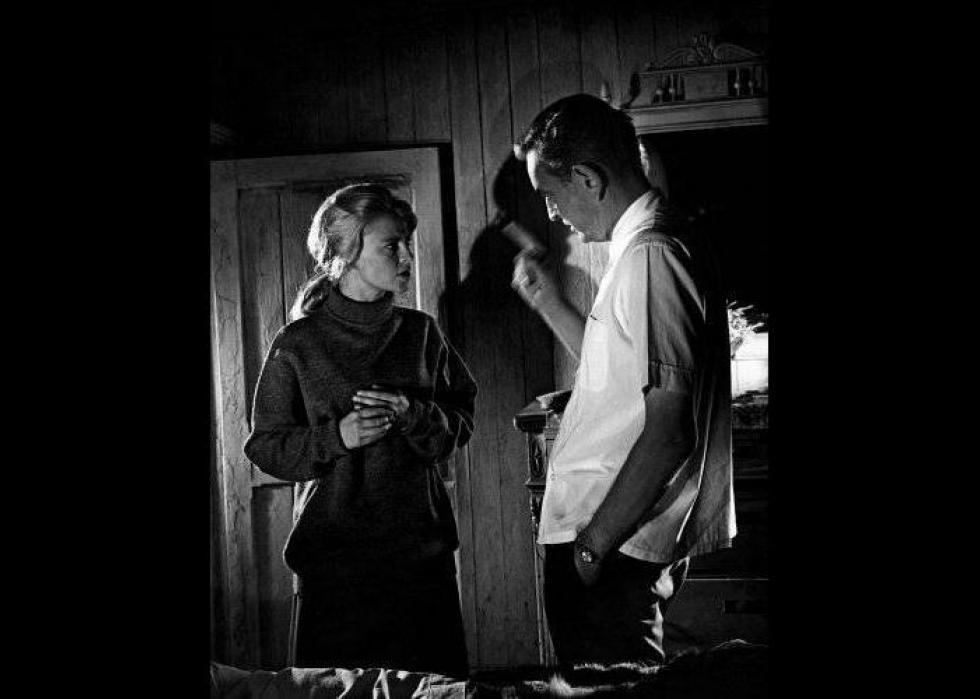 42 / 97
Metro-Goldwyn-Mayer (MGM)
1961
Population: 183,742,000
Number of Divorces: 414,000
Divorce rate per 1000 total population: 2.3%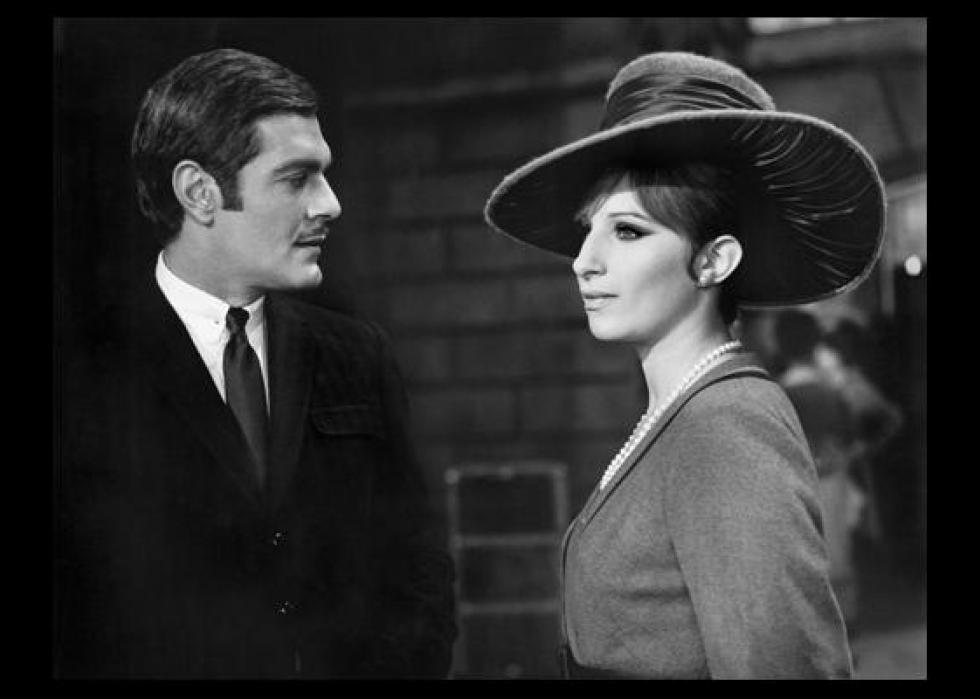 43 / 97
Columbia Pictures Corporation
1962
Population: 186,590,000
Number of Divorces: 413,000
Divorce rate per 1000 total population: 2.2%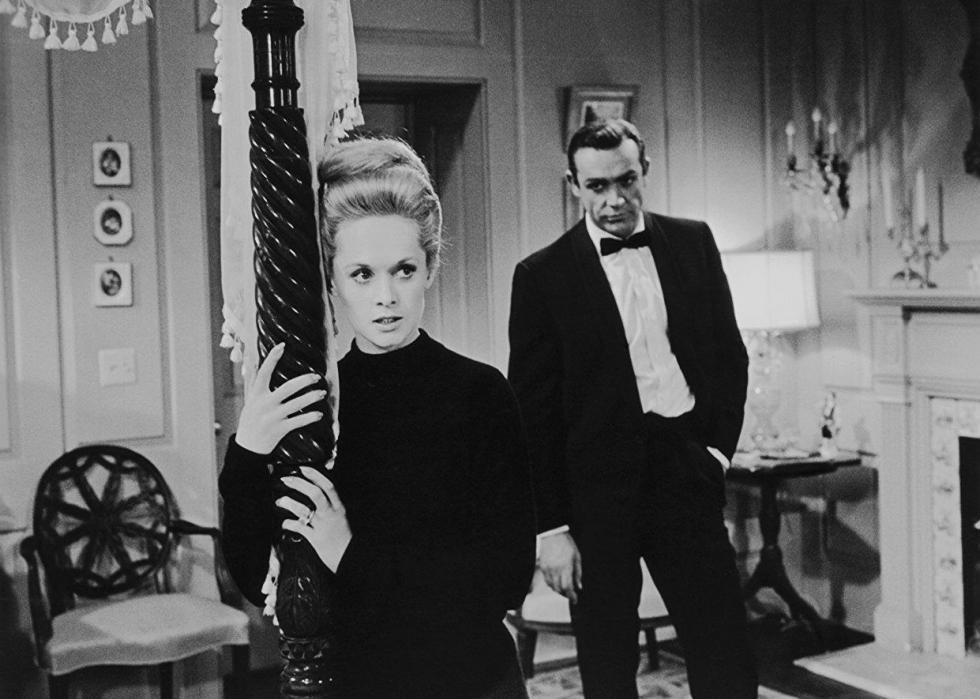 44 / 97
1963
Population: 189,300,000
Number of Divorces: 428,000
Divorce rate per 1000 total population: 2.3%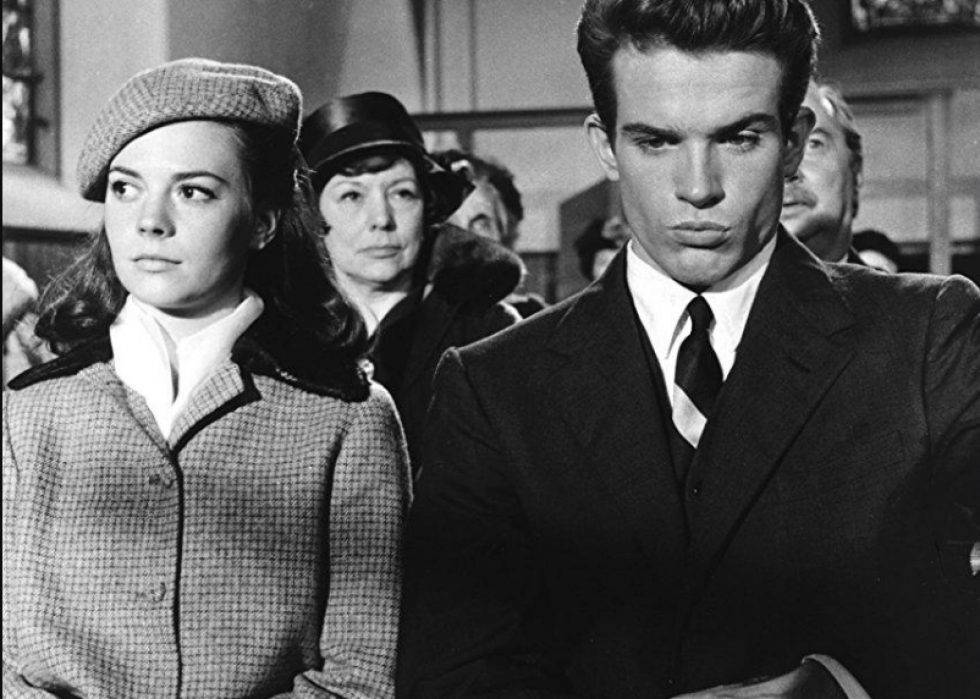 45 / 97
1964
Population: 191,927,000
Number of Divorces: 450,000
Divorce rate per 1000 total population: 2.3%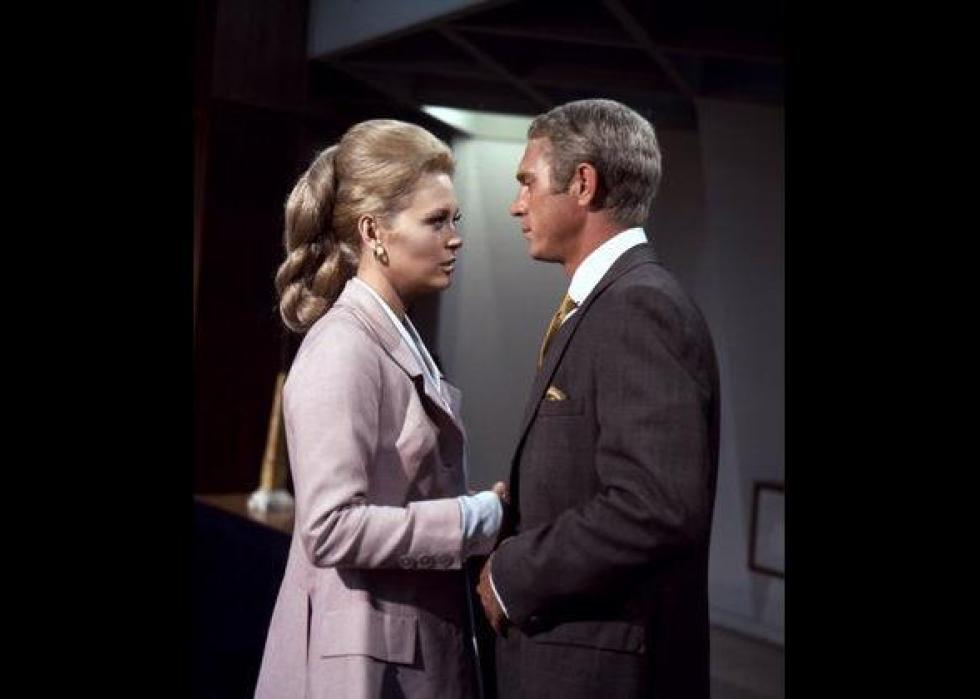 46 / 97
1965
Population: 194,347,000
Number of Divorces: 479,000
Divorce rate per 1000 total population: 2.5%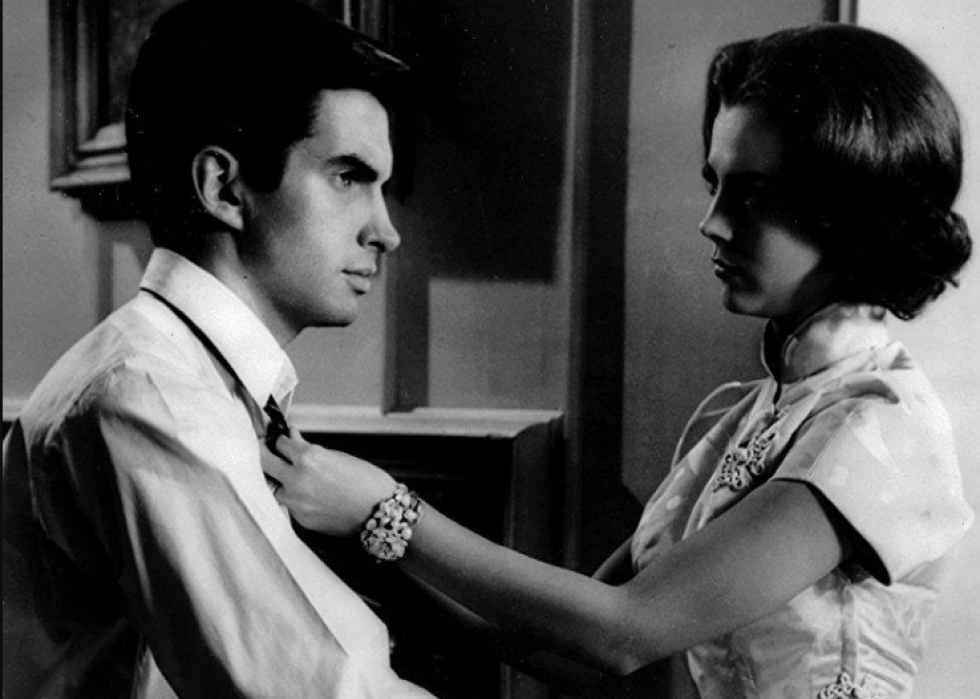 47 / 97
1966
Population: 196,599,000
Number of Divorces: 499,000
Divorce rate per 1000 total population: 2.5%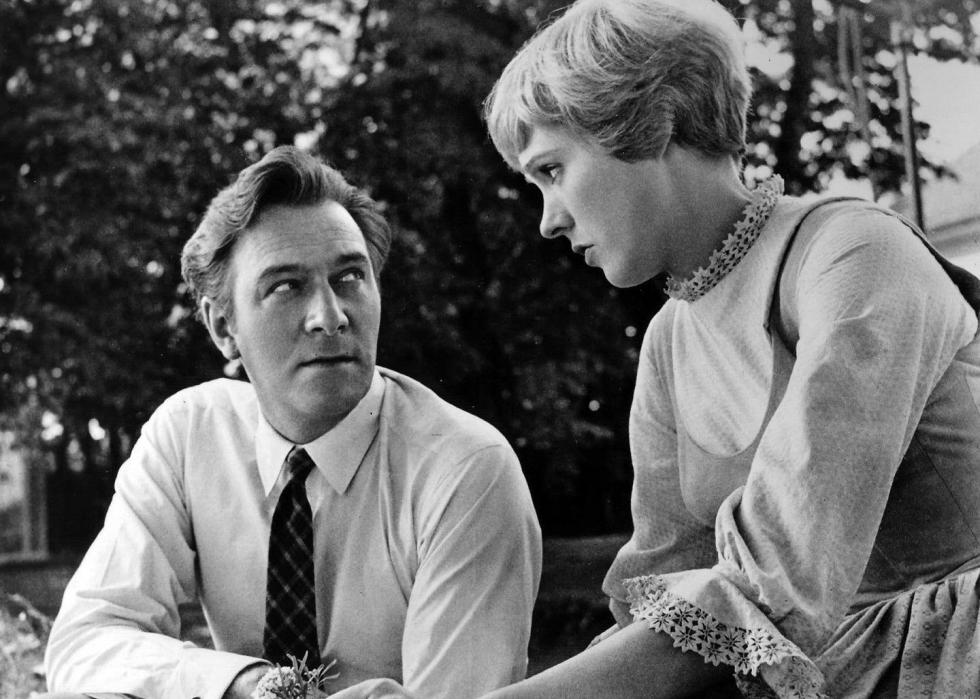 48 / 97
1967
Population: 198,752,000
Number of Divorces: 523,000
Divorce rate per 1000 total population: 2.6%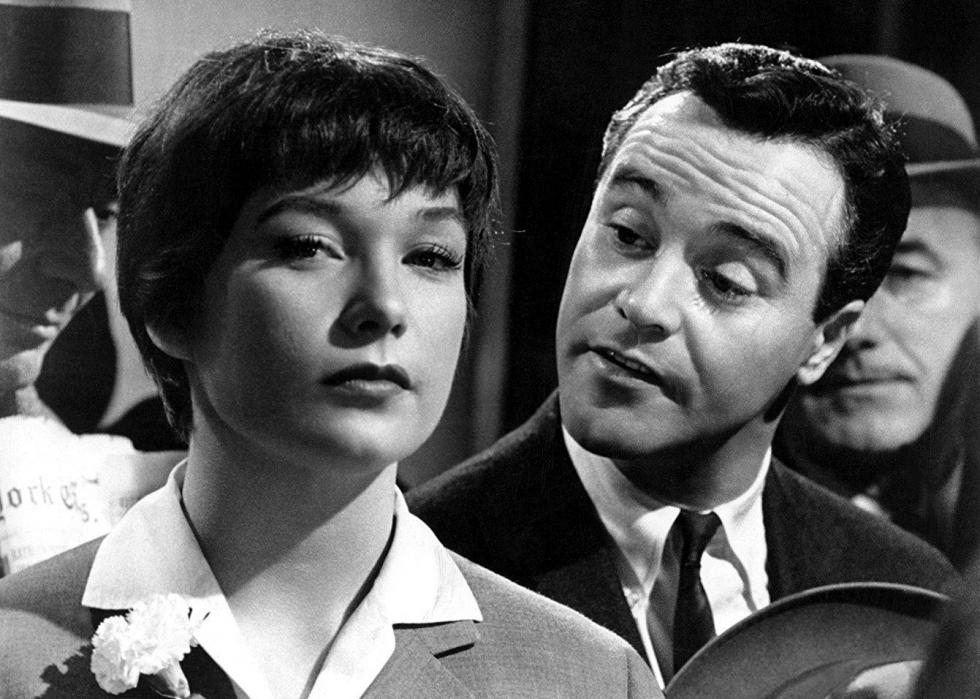 49 / 97
1968
Population: 200,745,000
Number of Divorces: 584,000
Divorce rate per 1000 total population: 2.9%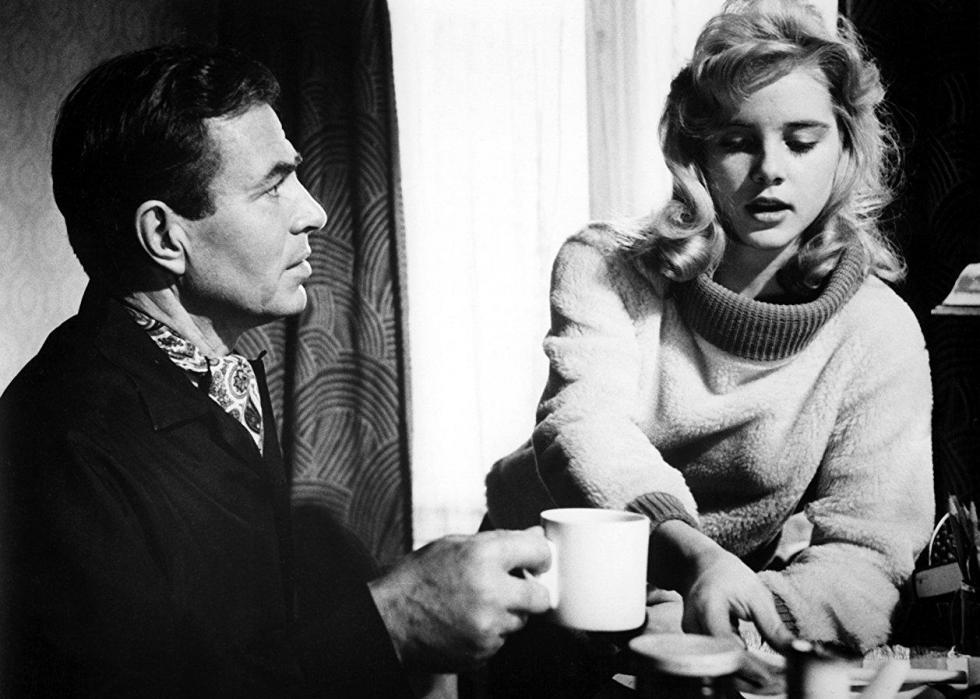 50 / 97
1969
Population: 202,736,000
Number of Divorces: 639,000
Divorce rate per 1000 total population: 3.2%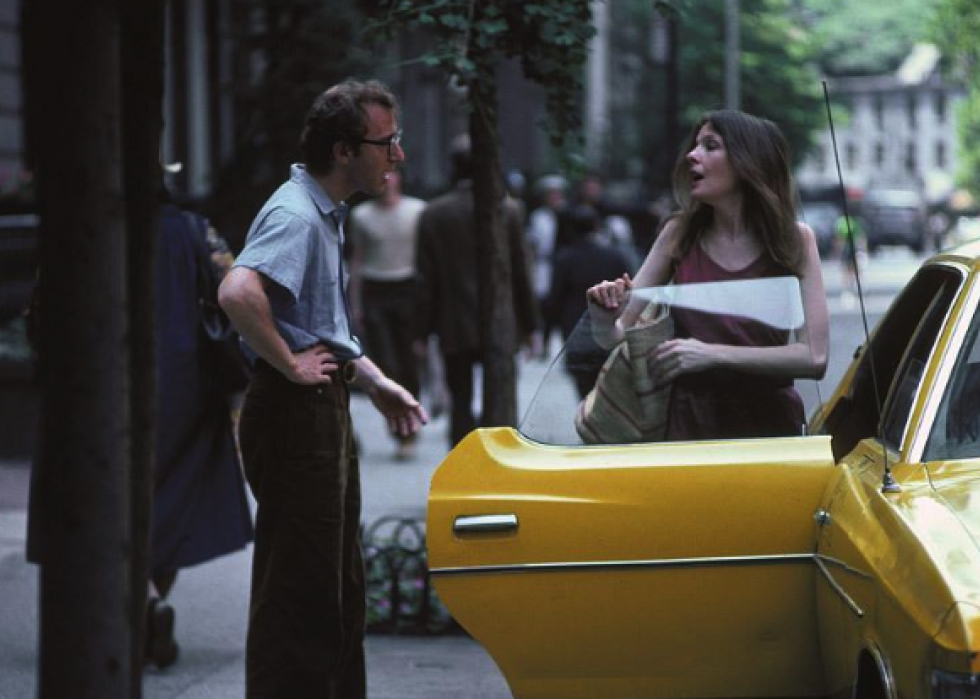 51 / 97
Jack Rollins & Charles H. Joffe Production
1970
Population: 205,089,000
Number of Divorces: 708,000
Divorce rate per 1000 total population: 3.5%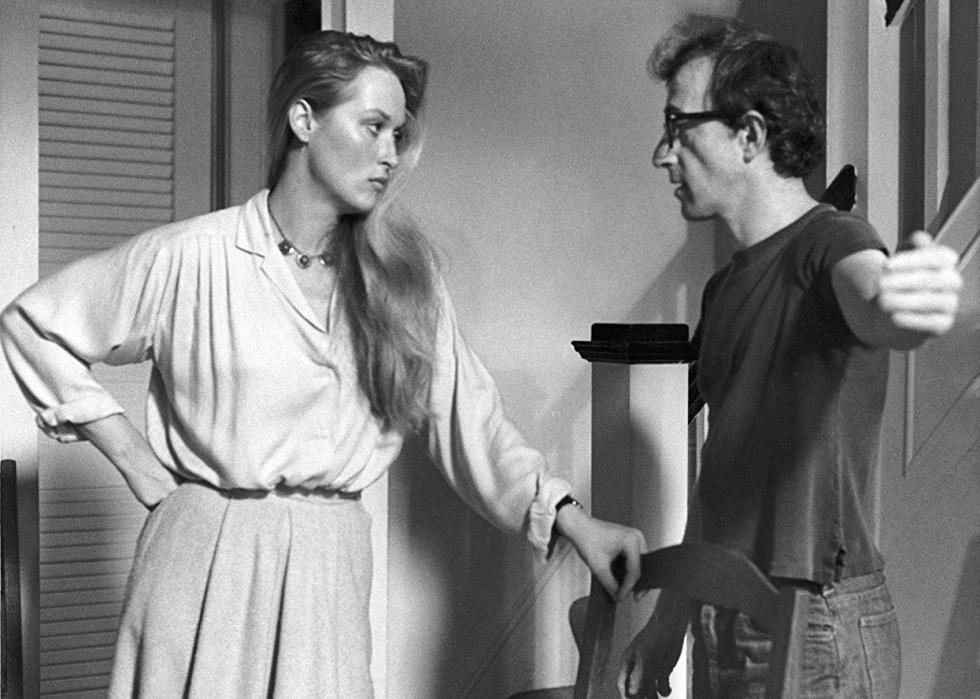 52 / 97
Jack Rollins & Charles H. Joffe Productions
1971
Population: 207,692,000
Number of Divorces: 773,000
Divorce rate per 1000 total population: 3.7%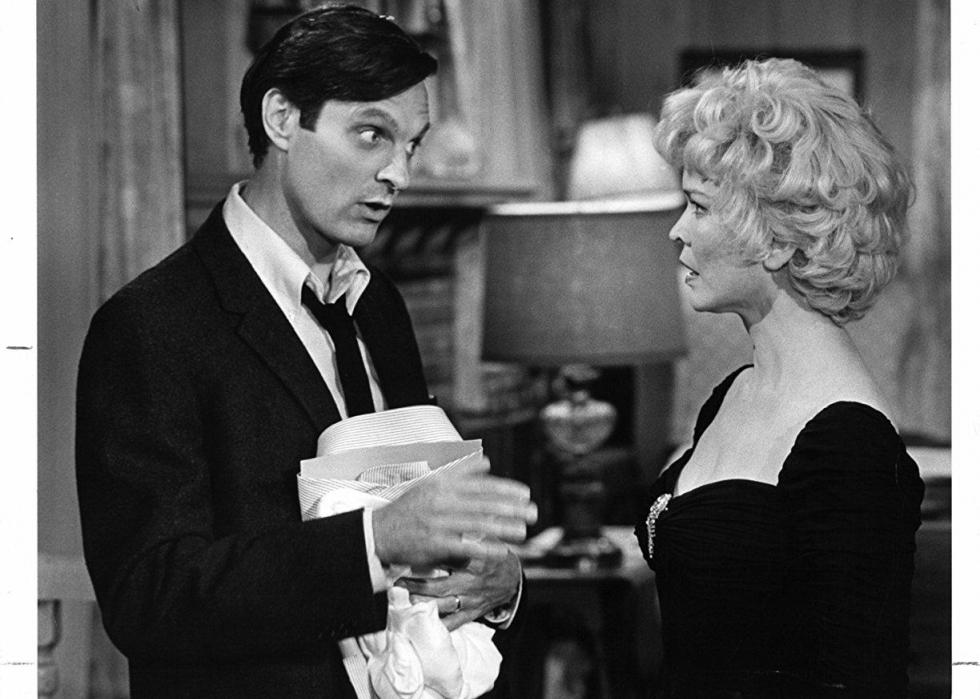 53 / 97
1972
Population: 209,924,000
Number of Divorces: 845,000
Divorce rate per 1000 total population: 4.0%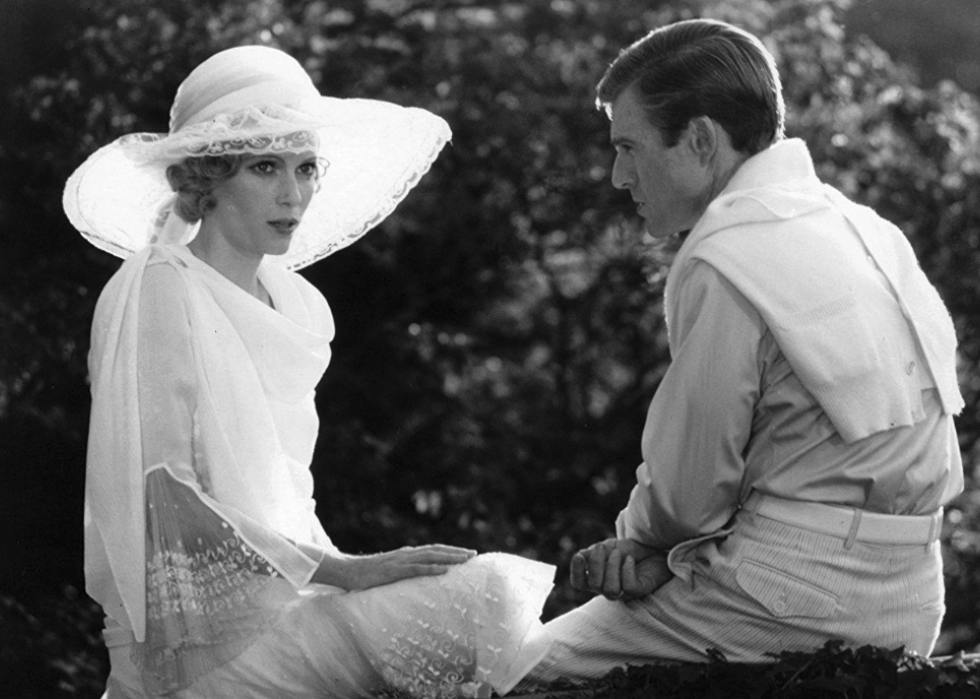 54 / 97
1973
Population: 211,939,000
Number of Divorces: 915,000
Divorce rate per 1000 total population: 4.3%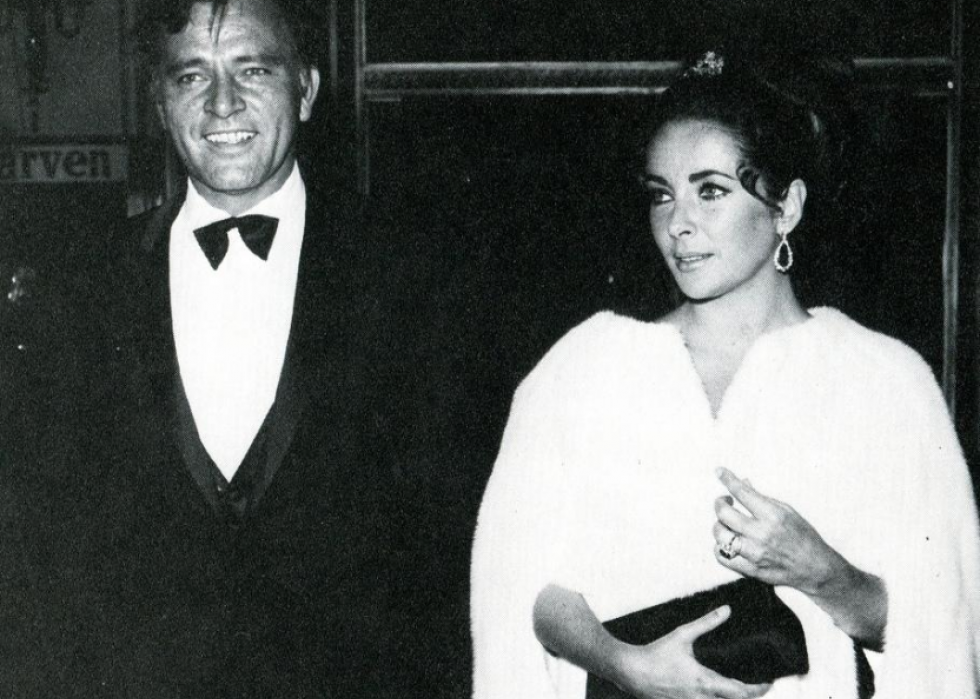 55 / 97
1974
Population: 213,898,000
Number of Divorces: 983,931
Divorce rate per 1000 total population: 4.6%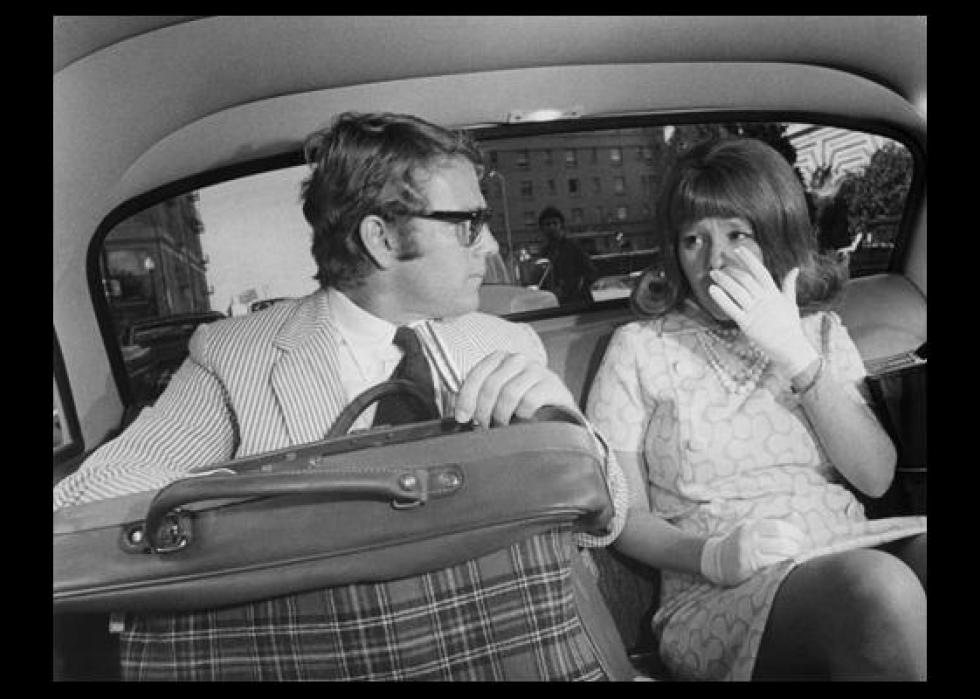 56 / 97
1975
Population: 215,981,000
Number of Divorces: 1,036,709
Divorce rate per 1000 total population: 4.8%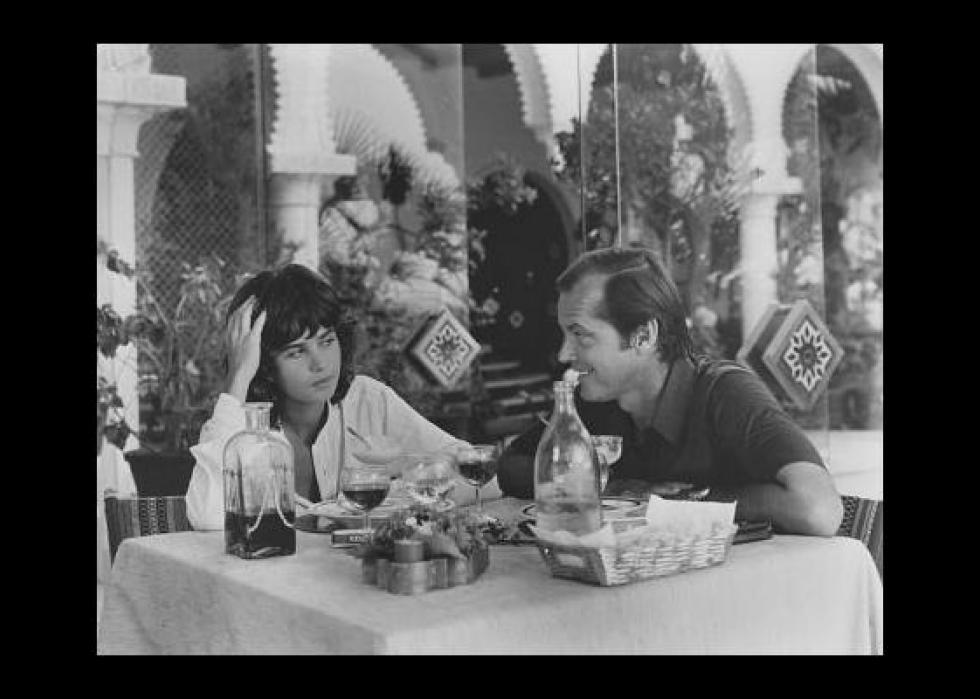 57 / 97
Metro-Goldwyn-Mayer (MGM)
1976
Population: 218,086,000
Number of Divorces: 1,090,430
Divorce rate per 1000 total population: 5.0%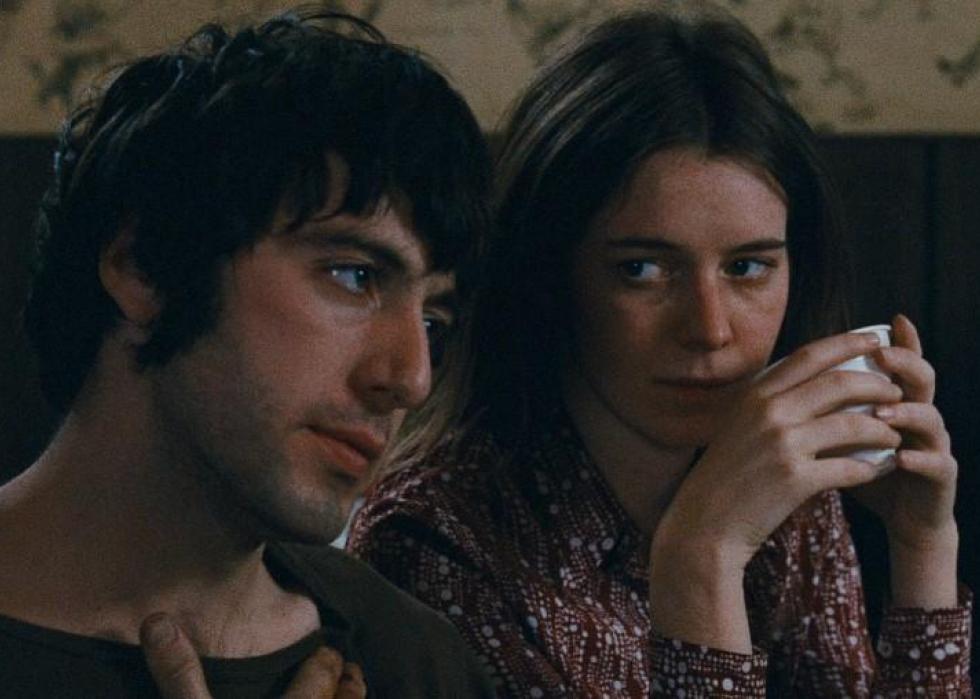 58 / 97
1977
Population: 220,289,000
Number of Divorces: 1,101,445
Divorce rate per 1000 total population: 5.0%
59 / 97
1978
Population: 222,629,000
Number of Divorces: 1,135,408
Divorce rate per 1000 total population: 5.1%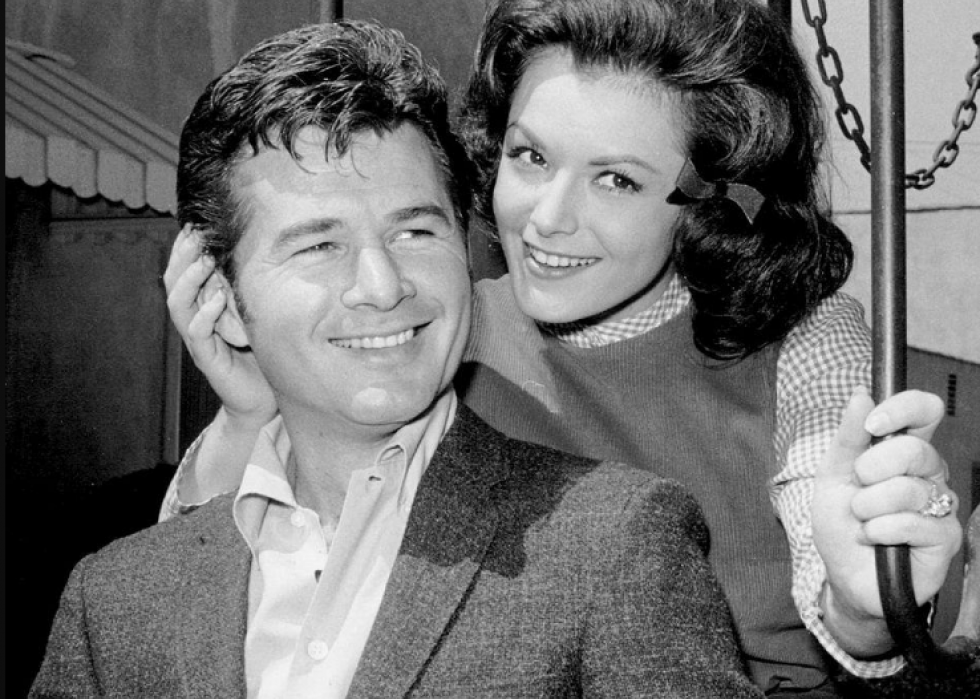 60 / 97
NBC Television-NBC photo by Gerald K. Smith // Wikicommons
1979
Population: 225,106,000
Number of Divorces: 1,193,062
Divorce rate per 1000 total population: 5.3%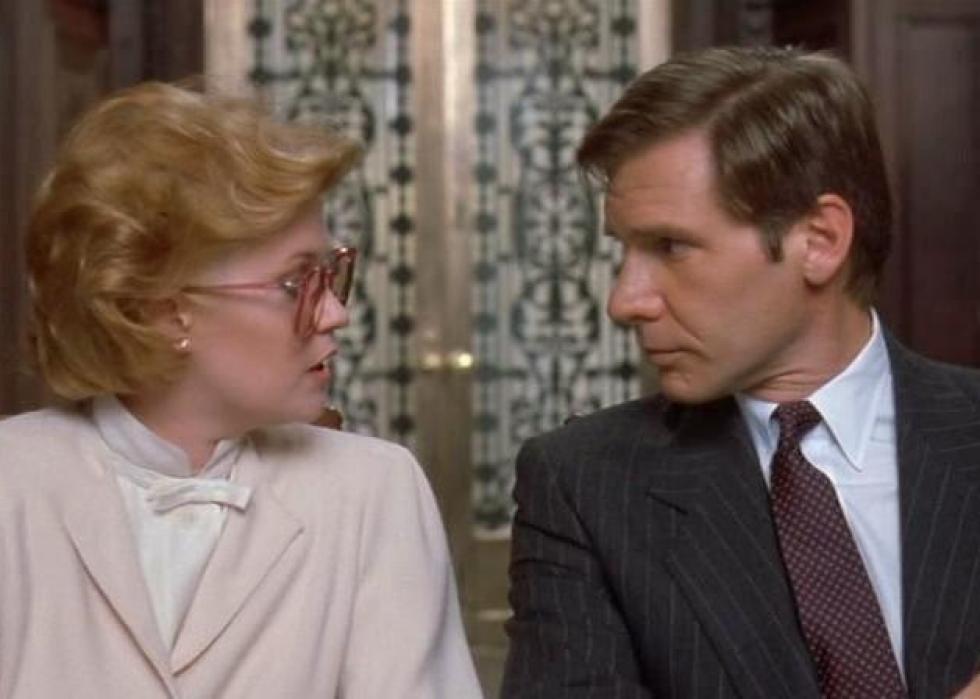 61 / 97
1980
Population: 227,726,000
Number of Divorces: 1,184,175
Divorce rate per 1000 total population: 5.2%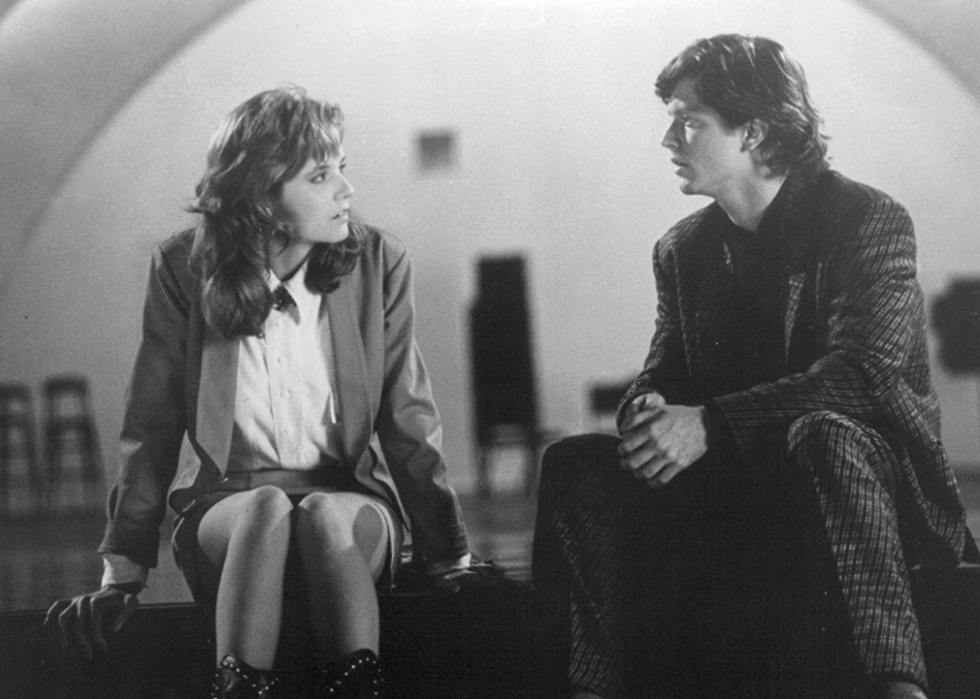 62 / 97
1981
Population: 230,008,000
Number of Divorces: 1,219,042
Divorce rate per 1000 total population: 5.3%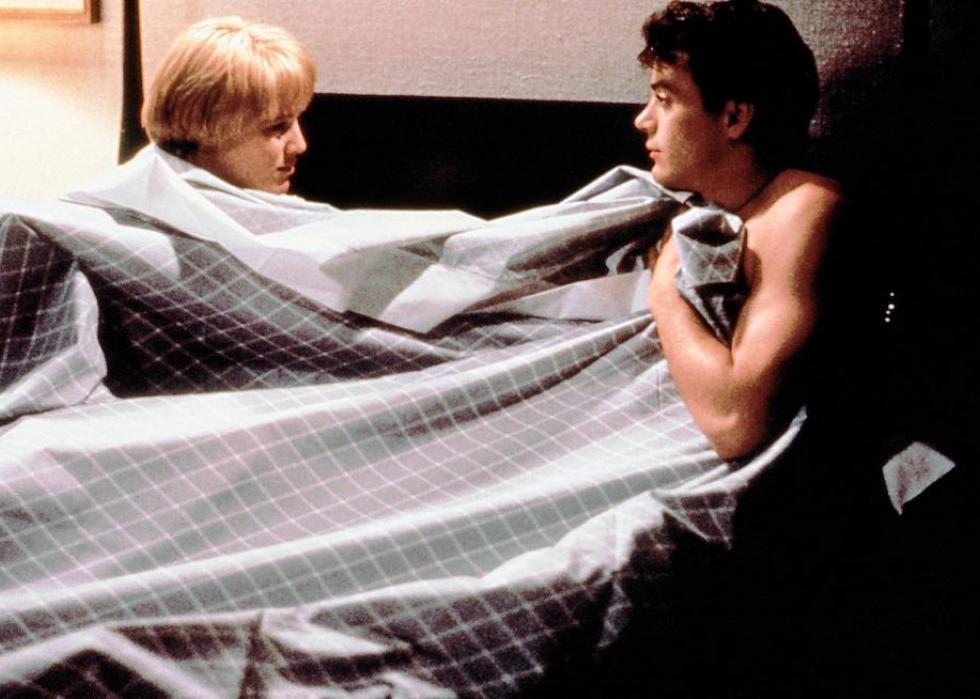 63 / 97
1982
Population: 232,218,000
Number of Divorces: 1,206,684
Divorce rate per 1000 total population: 5.2%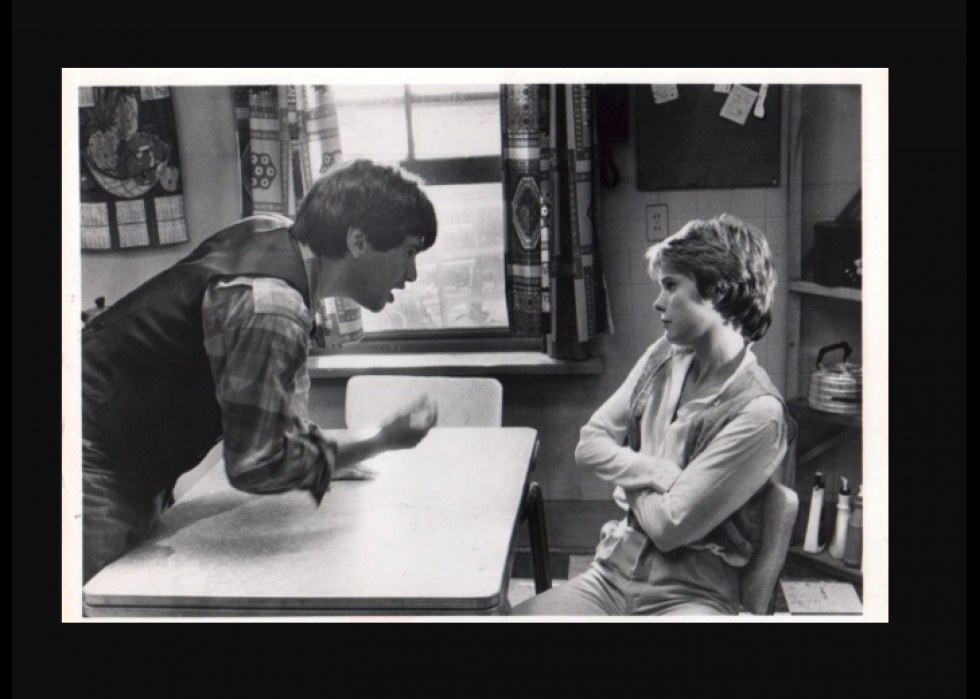 64 / 97
1983
Population: 234,333,000
Number of Divorces: 1,194,327
Divorce rate per 1000 total population: 5.1%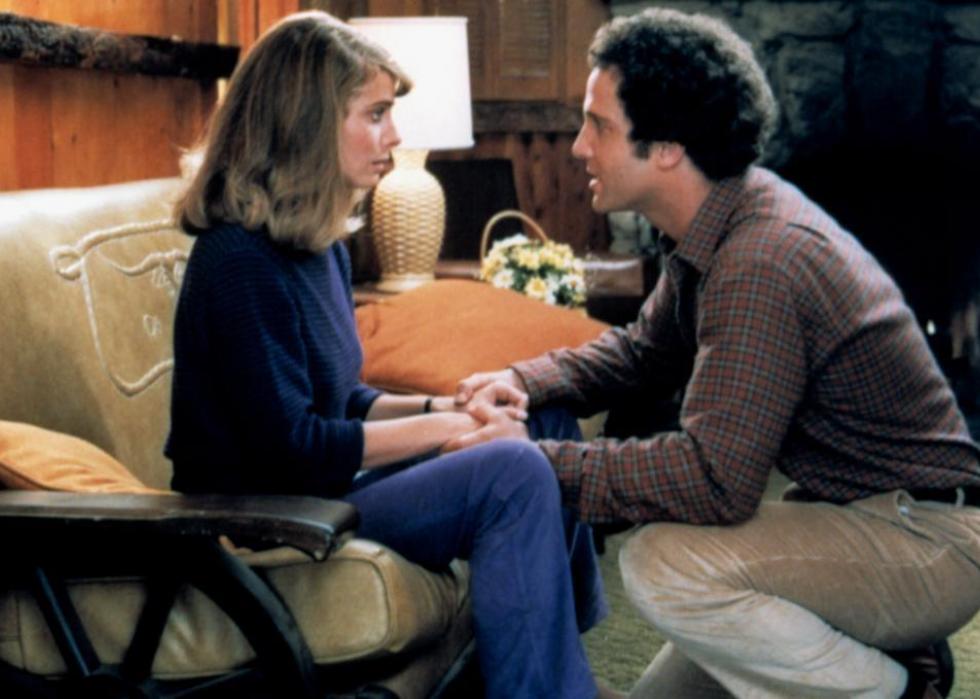 65 / 97
Columbia Pictures Corporation
1984
Population: 236,394,000
Number of Divorces: 1,181,970
Divorce rate per 1000 total population: 5.0%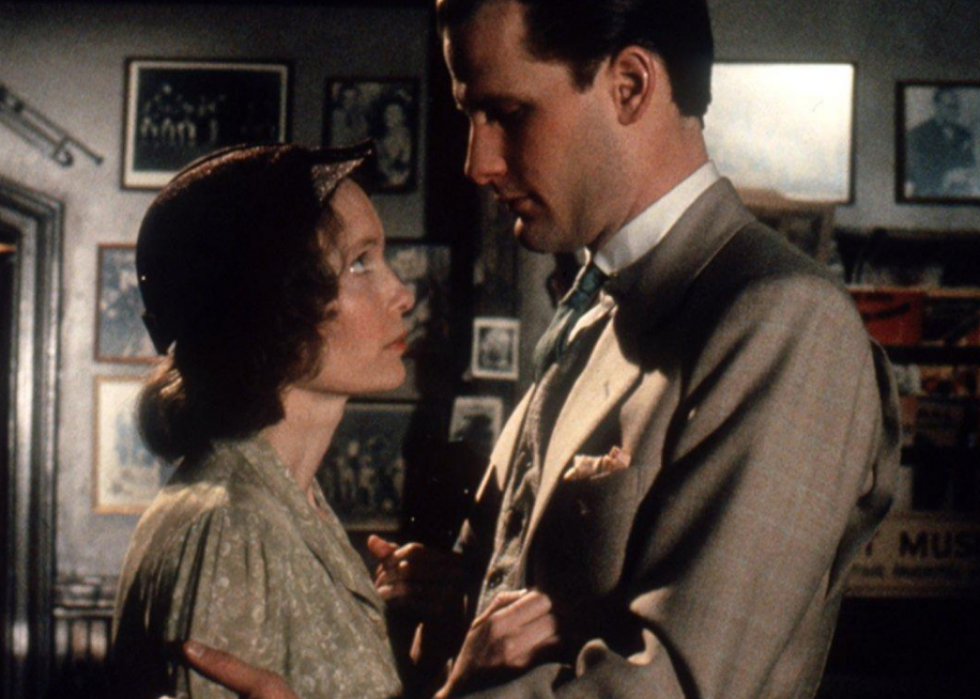 66 / 97
Jack Rollins & Charles H. Joffe Productions
1985
Population: 238,506,000
Number of Divorces: 1,192,530
Divorce rate per 1000 total population: 5.0%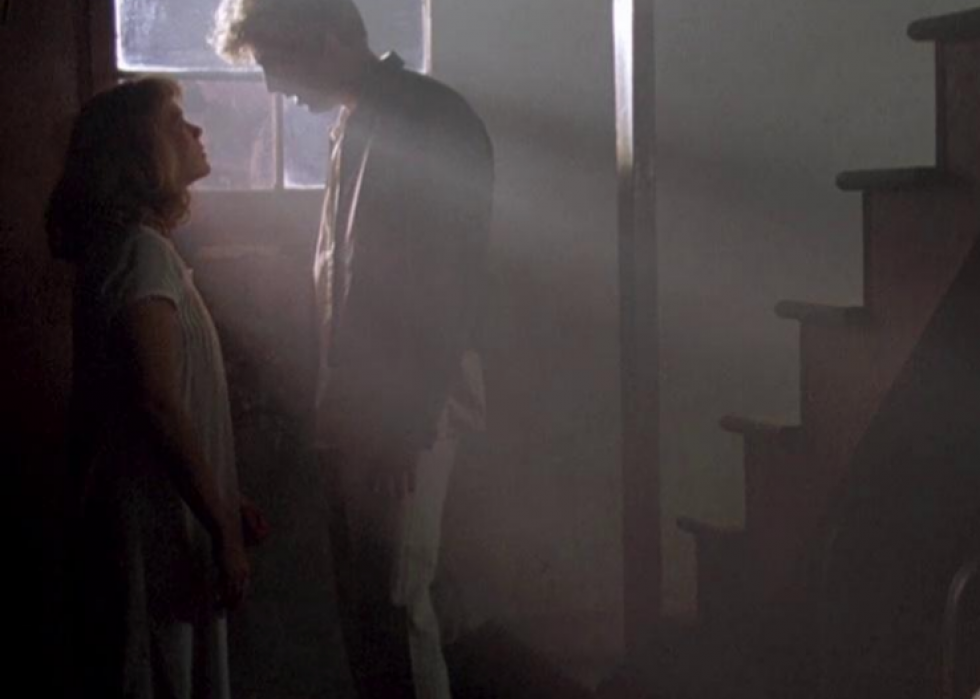 67 / 97
1986
Population: 240,683,000
Number of Divorces: 1,179,347
Divorce rate per 1000 total population: 4.9%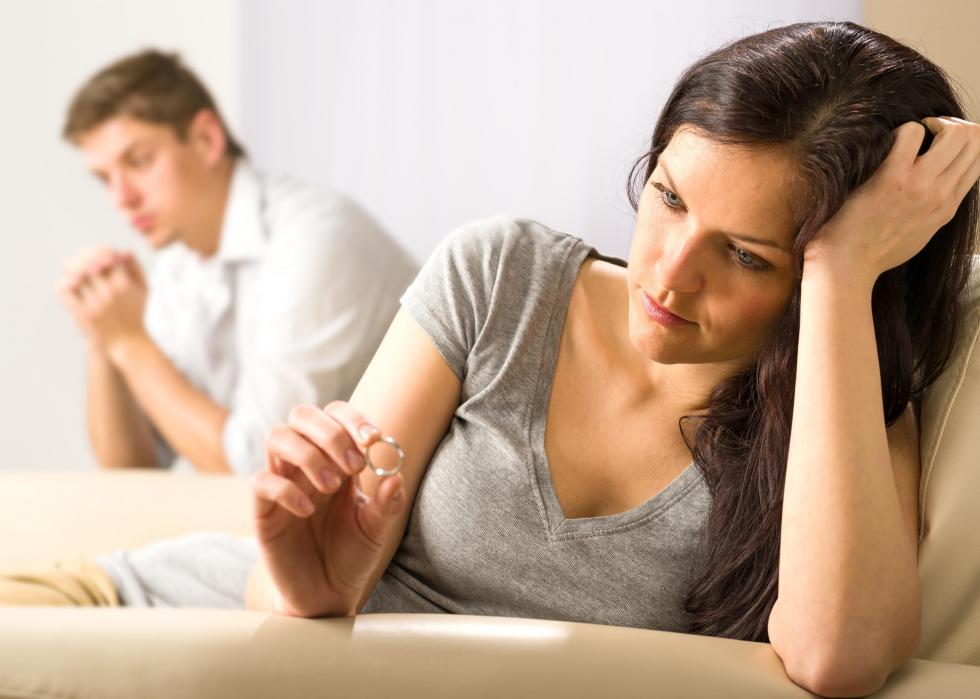 68 / 97
CandyBox Images // Shutterstock
1987
Population: 242,843,000
Number of Divorces: 1,165,646
Divorce rate per 1000 total population: 4.8%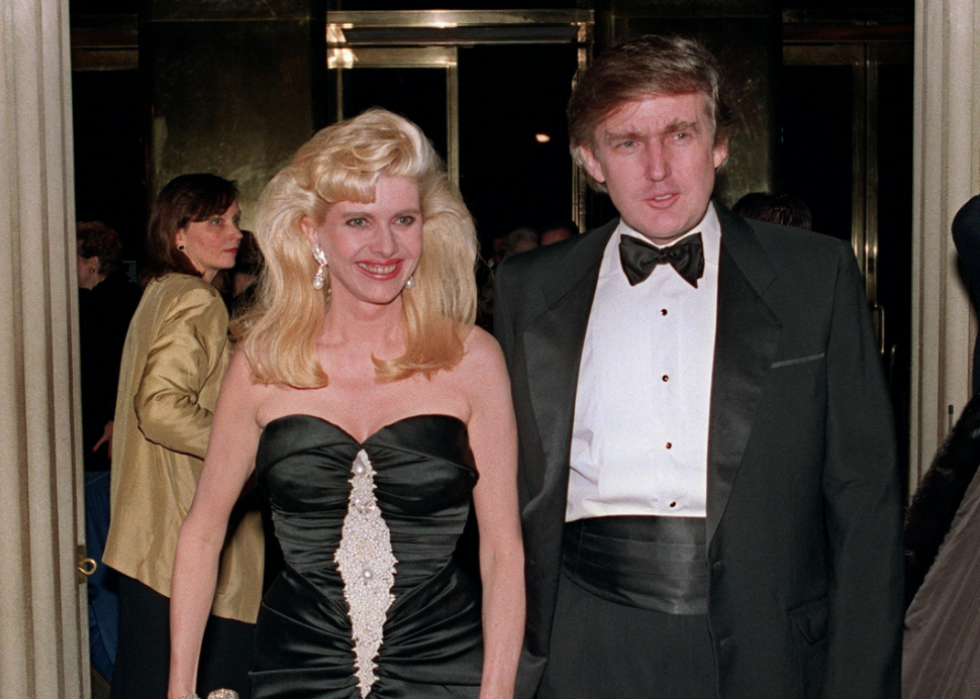 69 / 97
1988
Population: 245,061,000
Number of Divorces: 1,151,787
Divorce rate per 1000 total population: 4.7%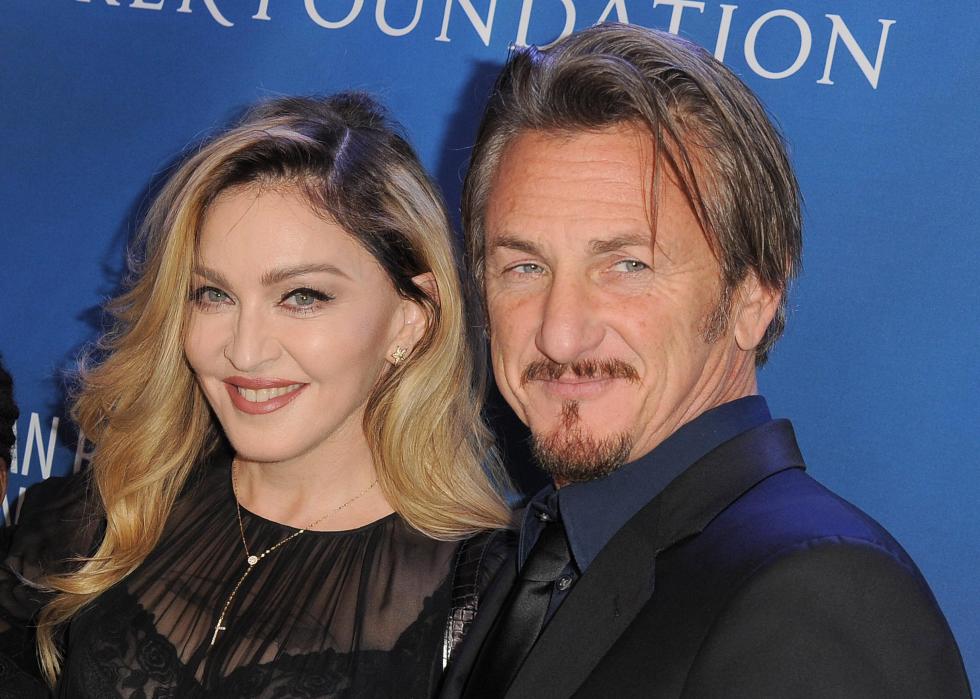 70 / 97
Angela Weiss // Getty Images
1989
Population: 247,387,000
Number of Divorces: 1,162,719
Divorce rate per 1000 total population: 4.7%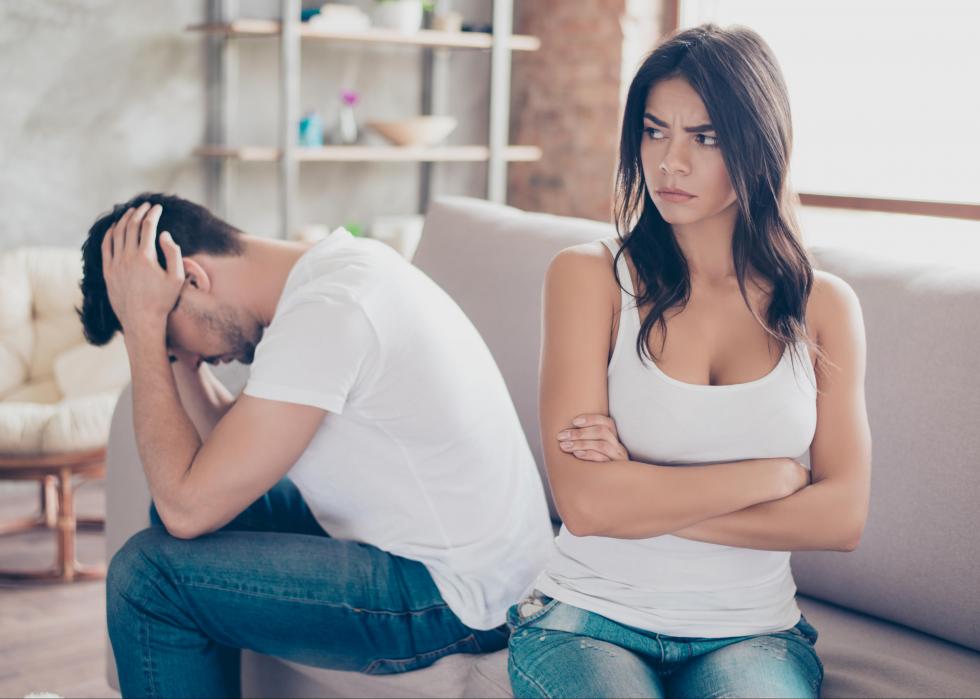 71 / 97
Roman Samborskyi // Shutterstock
1990
Population: 250,181,000
Number of Divorces: 1,175,851
Divorce rate per 1000 total population: 4.7%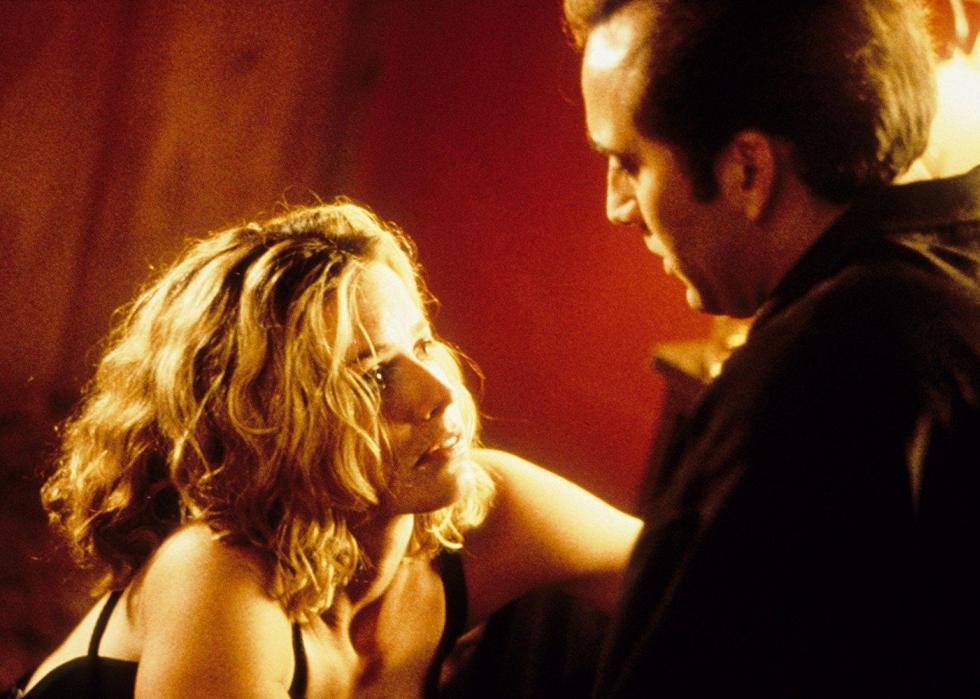 72 / 97
1991
Population: 253,530,000
Number of Divorces: 1,191,591
Divorce rate per 1000 total population: 4.7%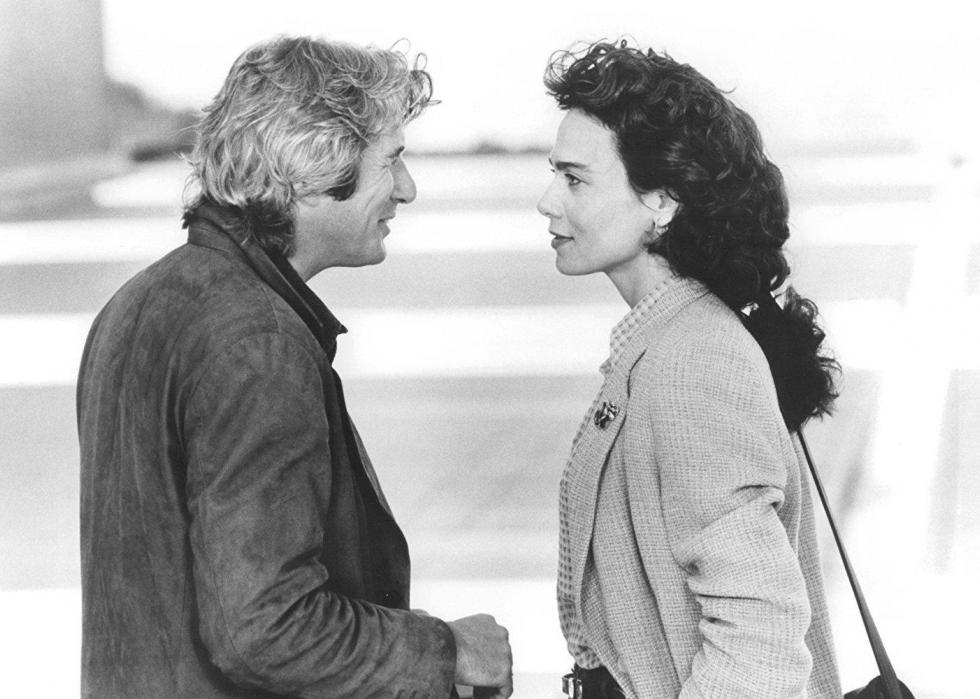 73 / 97
1992
Population: 256,922,000
Number of Divorces: 1,233,226
Divorce rate per 1000 total population: 4.8%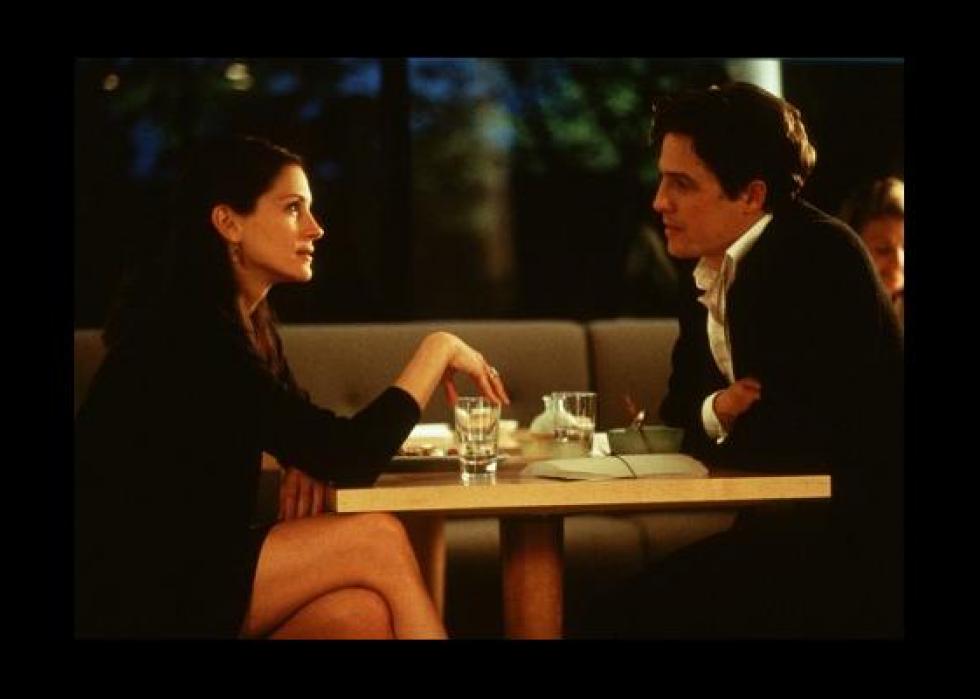 74 / 97
Polygram Filmed Entertainment
1993
Population: 260,282,000
Number of Divorces: 1,197,297
Divorce rate per 1000 total population: 4.6%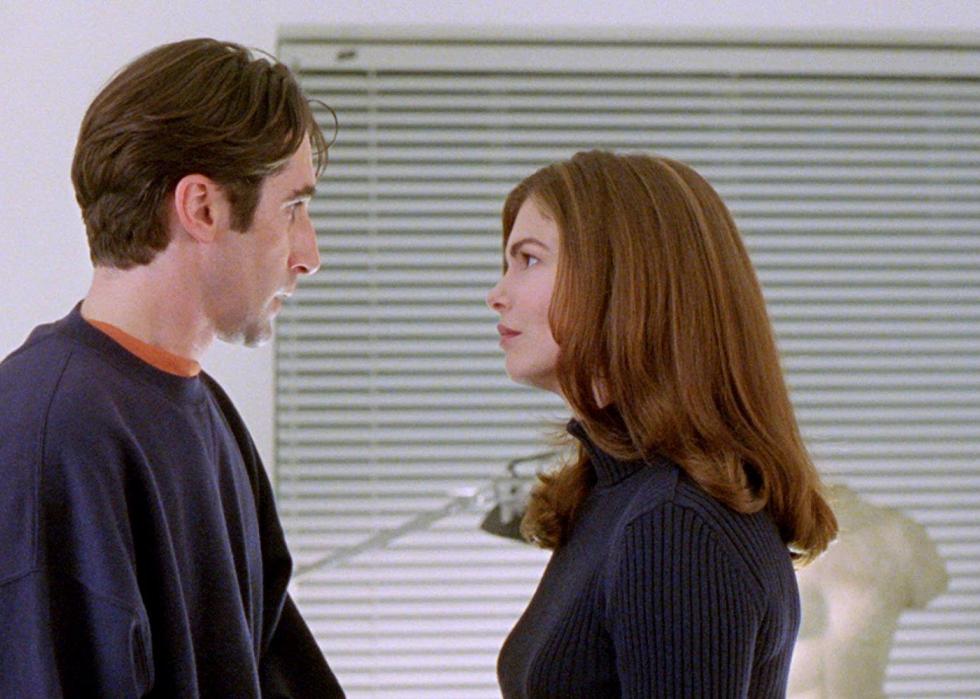 75 / 97
1994
Population: 263,455,000
Number of Divorces: 1,211,893
Divorce rate per 1000 total population: 4.6%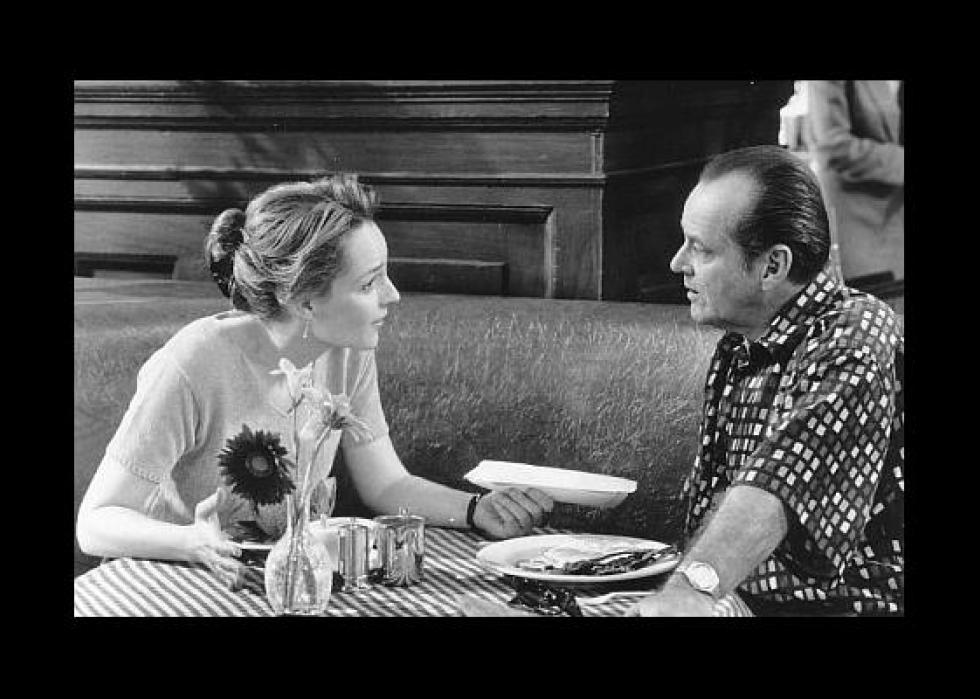 76 / 97
1995
Population: 266,588,000
Number of Divorces: 1,195,595
Divorce rate per 1000 total population: 4.4%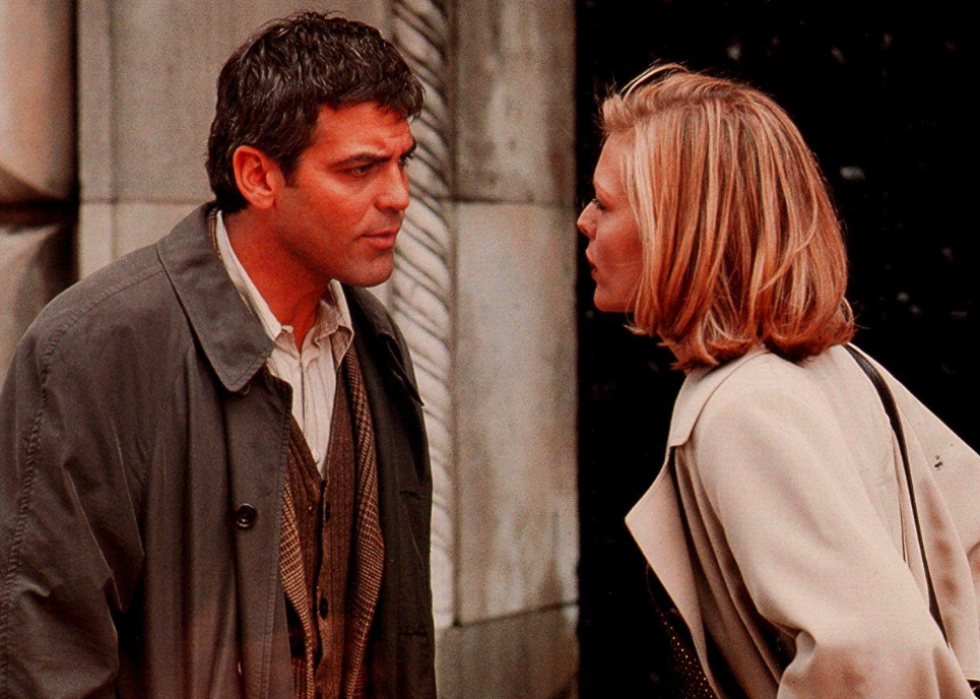 77 / 97
1996
Population: 269,714,000
Number of Divorces: 1,179,297
Divorce rate per 1000 total population: 4.3%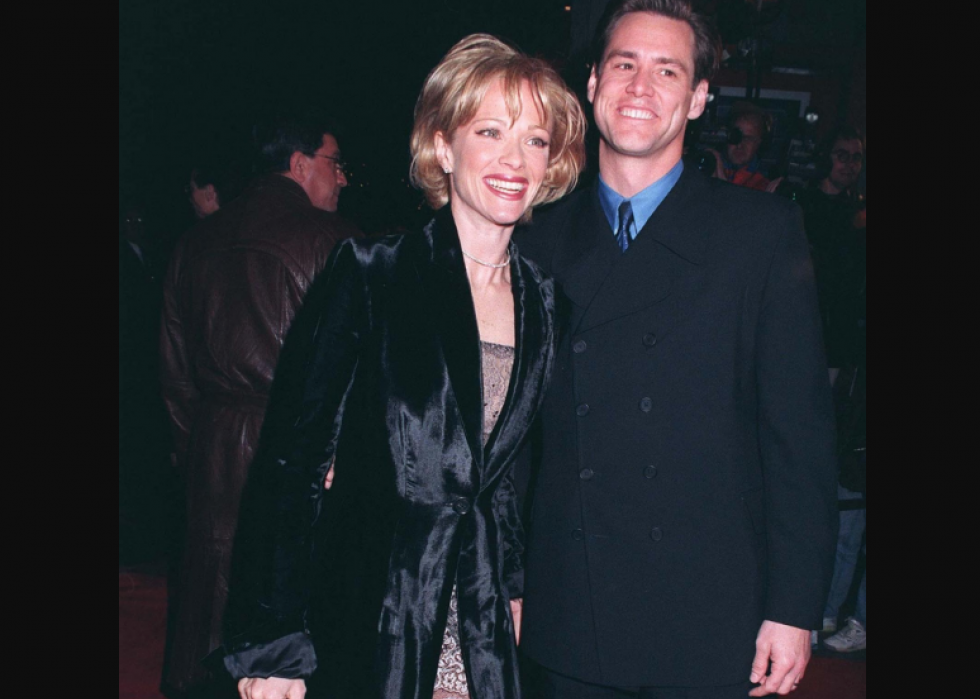 78 / 97
Featureflash Photo Agency // Shutterstock
1997
Population: 272,958,000
Number of Divorces: 1,163,000
Divorce rate per 1000 total population: 4.3%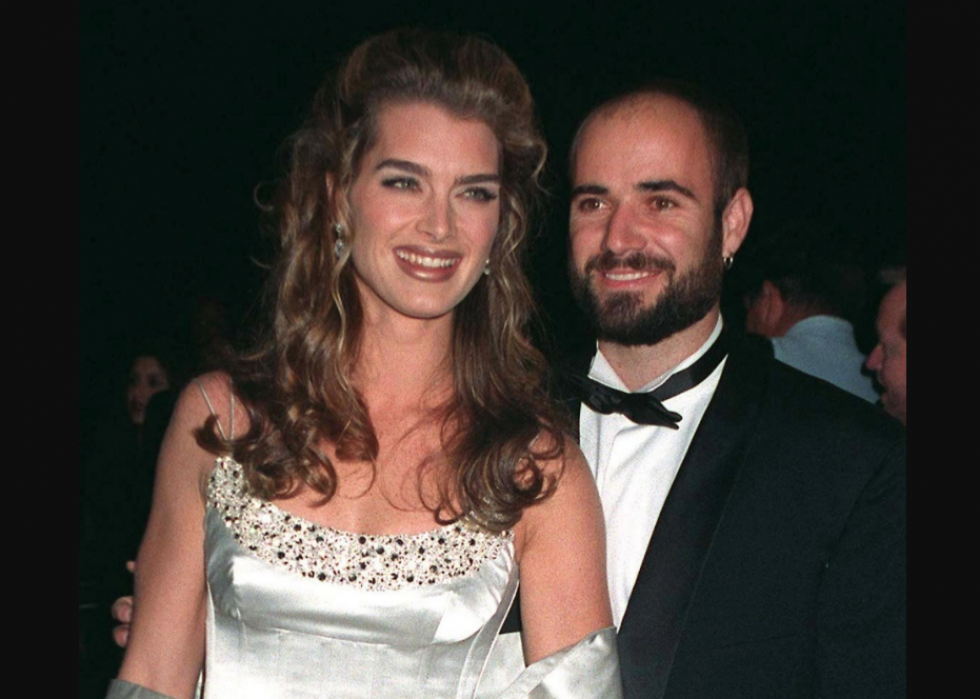 79 / 97
Featureflash Photo Agency // Shutterstock
1998
Population: 276,154,000
Number of Divorces: 1,135,000
Divorce rate per 1000 total population: 4.2%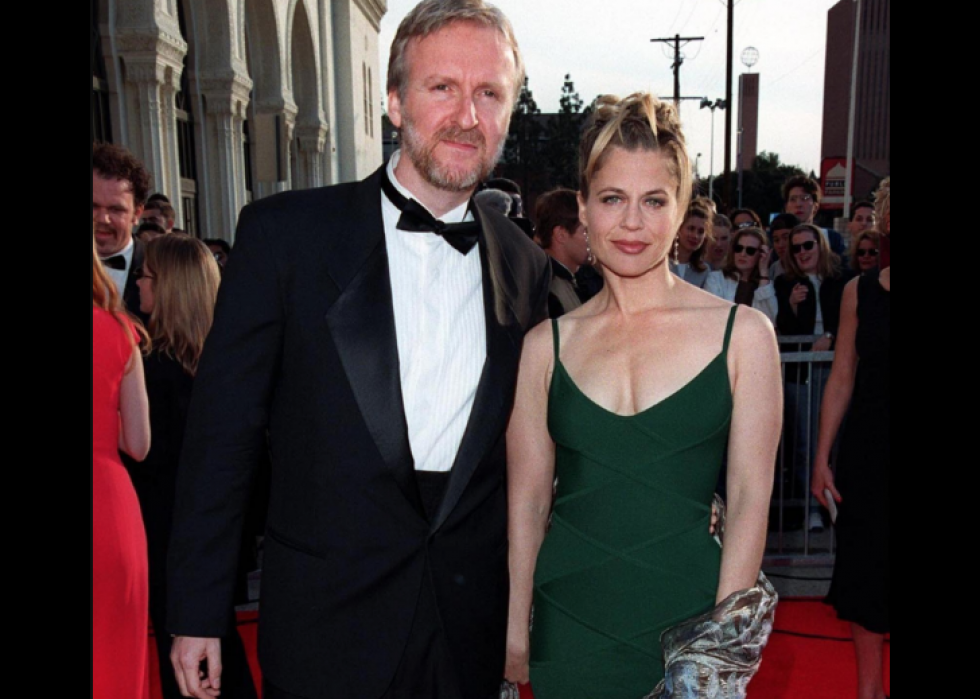 80 / 97
Featureflash Photo Agency // Shutterstock
1999
Population: 279,328,000
Number of Divorces: 1,145,245
Divorce rate per 1000 total population: 4.1%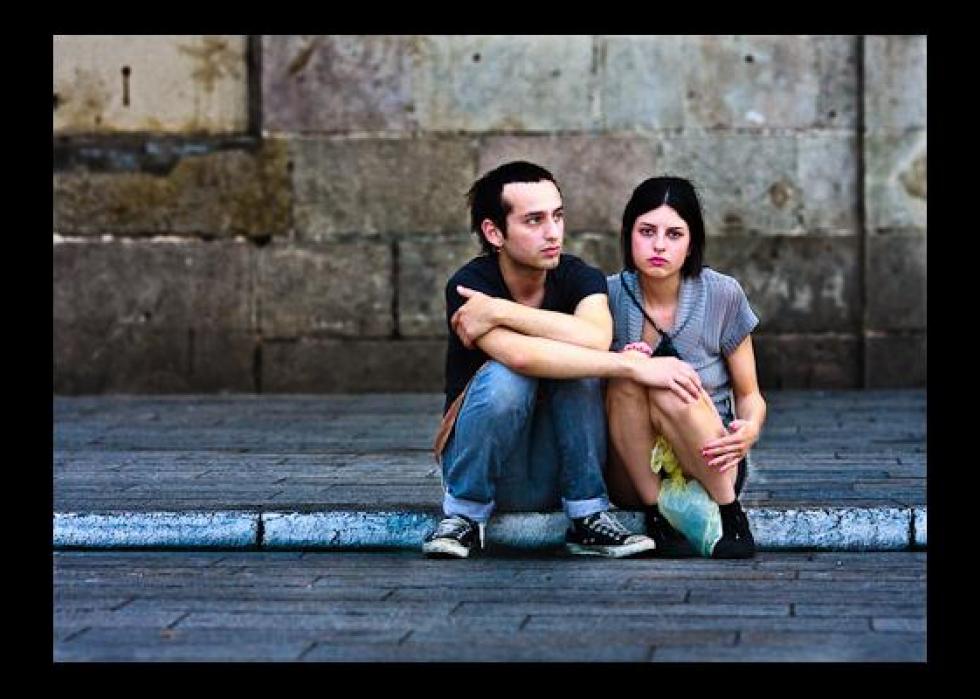 81 / 97
2000
Population: 282,398,000
Number of Divorces: 944,000
Divorce rate per 1000 total population: 4.0%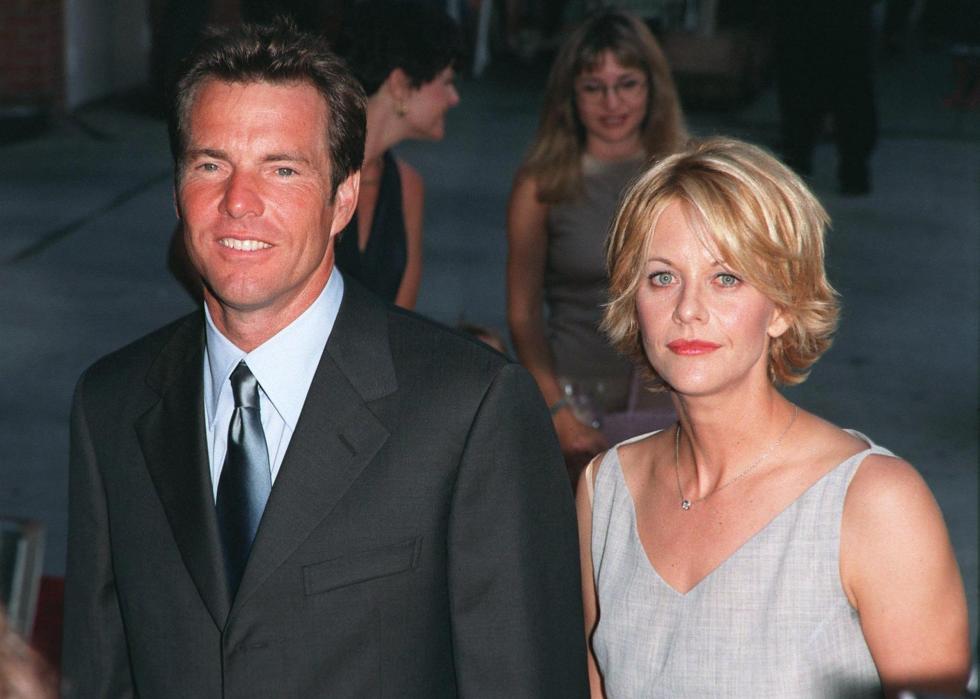 82 / 97
Featureflash Photo Agency // Shutterstock
2001
Population: 285,225,000
Number of Divorces: 940,000
Divorce rate per 1000 total population: 4.0%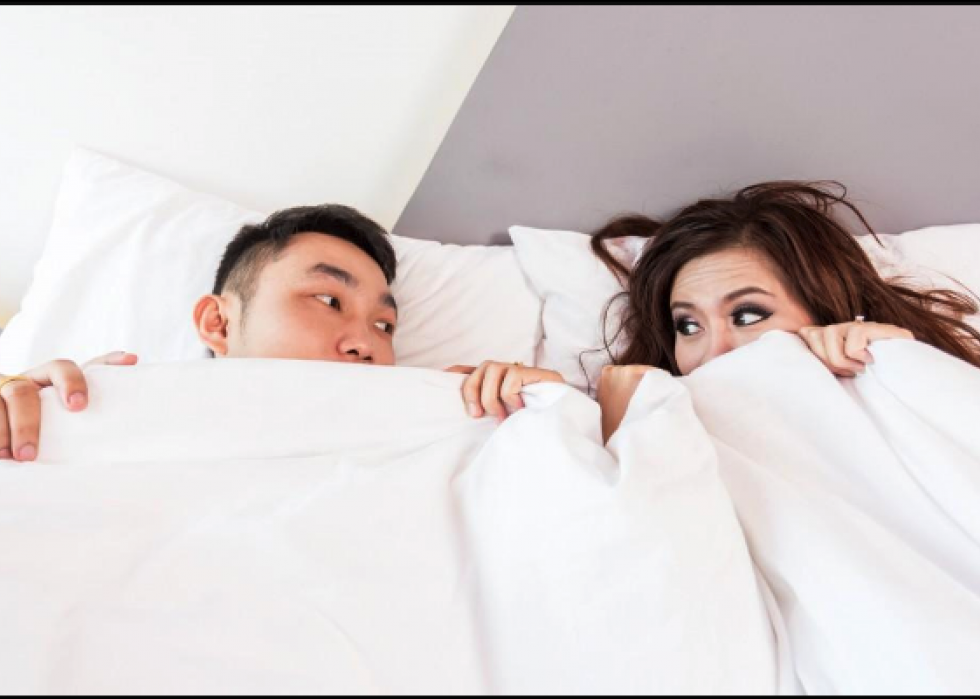 83 / 97
2002
Population: 287,955,000
Number of Divorces: 955,000
Divorce rate per 1000 total population: 3.9%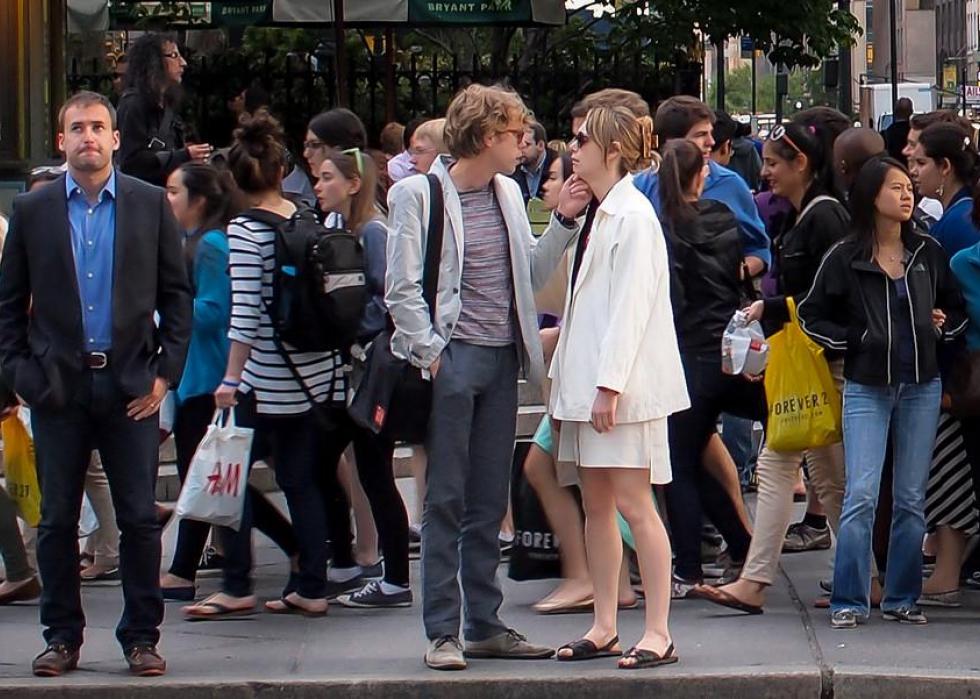 84 / 97
2003
Population: 290,626,000
Number of Divorces: 927,000
Divorce rate per 1000 total population: 3.8%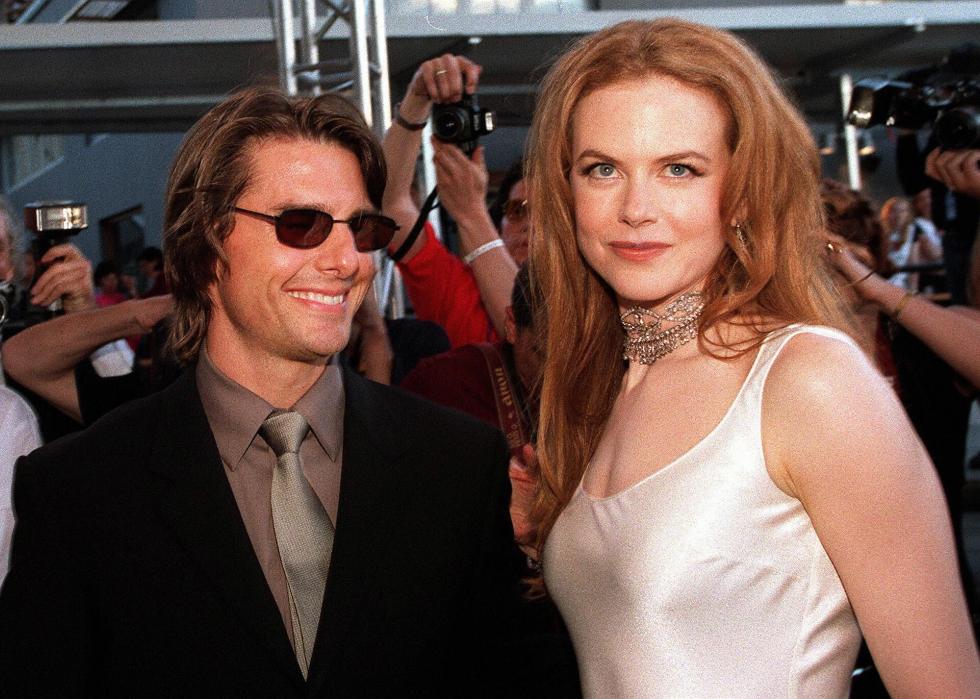 85 / 97
Torsten Blackwood // Getty
2004
Population: 293,262,000
Number of Divorces: 879,000
Divorce rate per 1000 total population: 3.7%
86 / 97
Featureflash Photo Agency // Shutterstock
2005
Population: 295,993,000
Number of Divorces: 847,000
Divorce rate per 1000 total population: 3.6%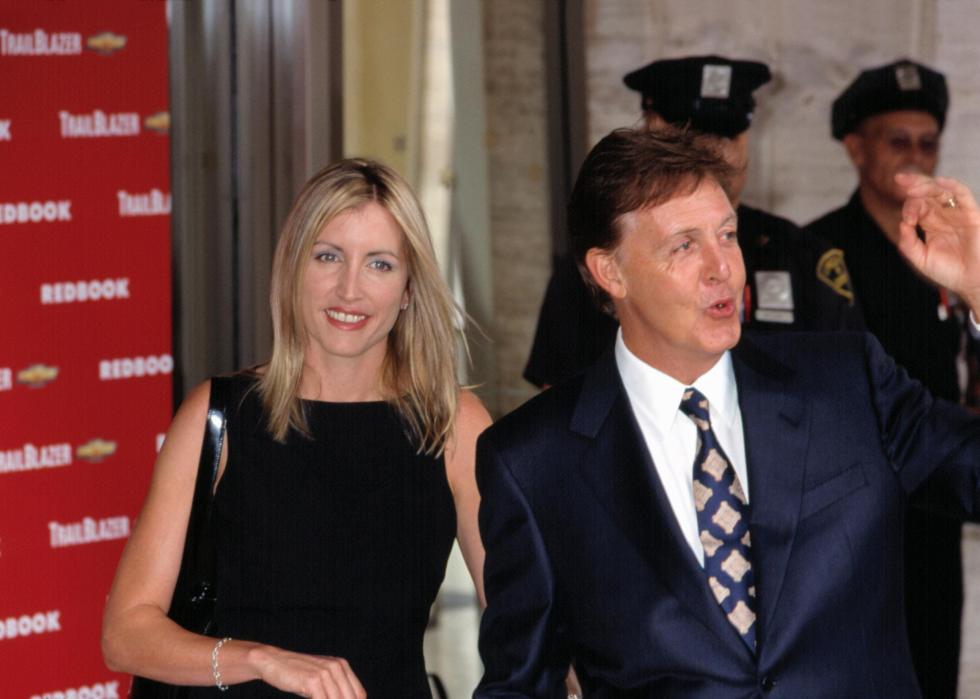 87 / 97
Everett Collection // Shutterstock
2006
Population: 298,818,000
Number of Divorces: 872,000
Divorce rate per 1000 total population: 3.7%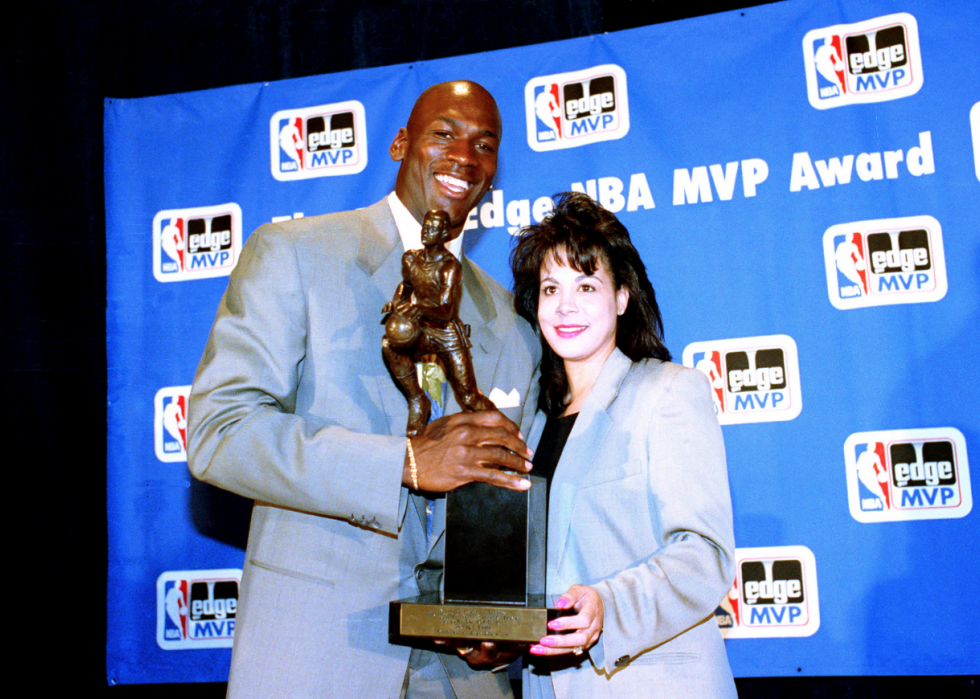 88 / 97
2007
Population: 301,696,000
Number of Divorces: 856,000
Divorce rate per 1000 total population: 3.6%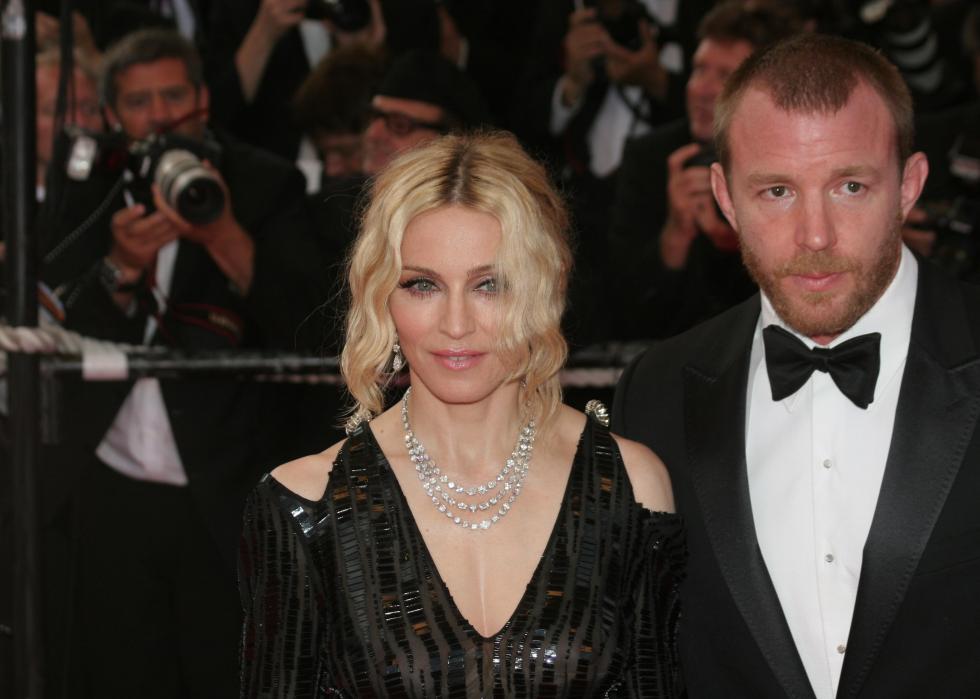 89 / 97
Denis Makarenko // Shutterstock
2008
Population: 304,543,000
Number of Divorces: 844,000
Divorce rate per 1000 total population: 3.5%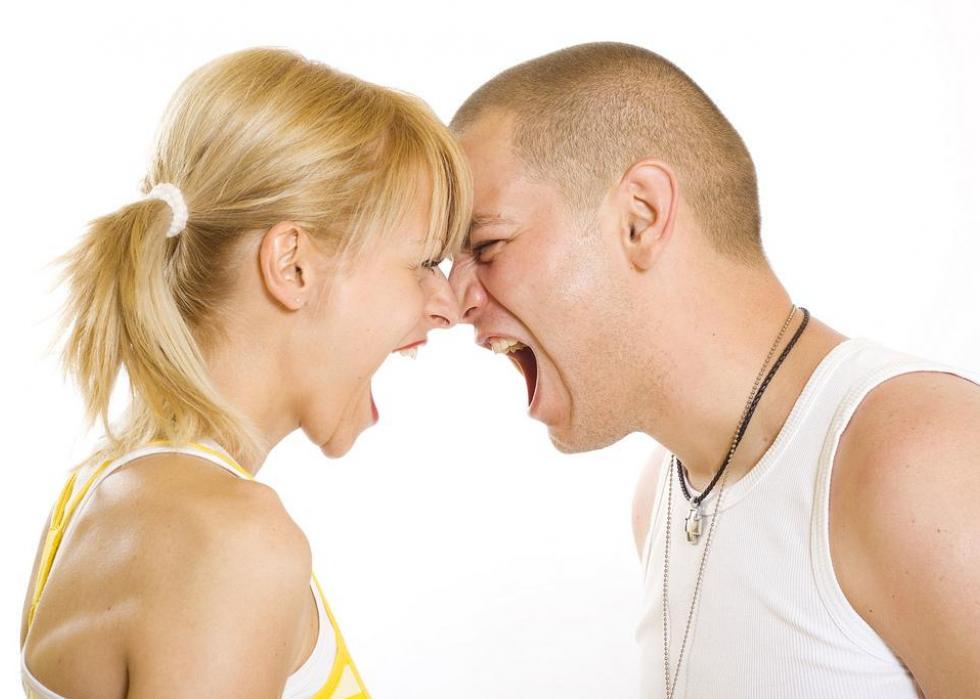 90 / 97
2009
Population: 307,240,000
Number of Divorces: 840,000
Divorce rate per 1000 total population: 3.5%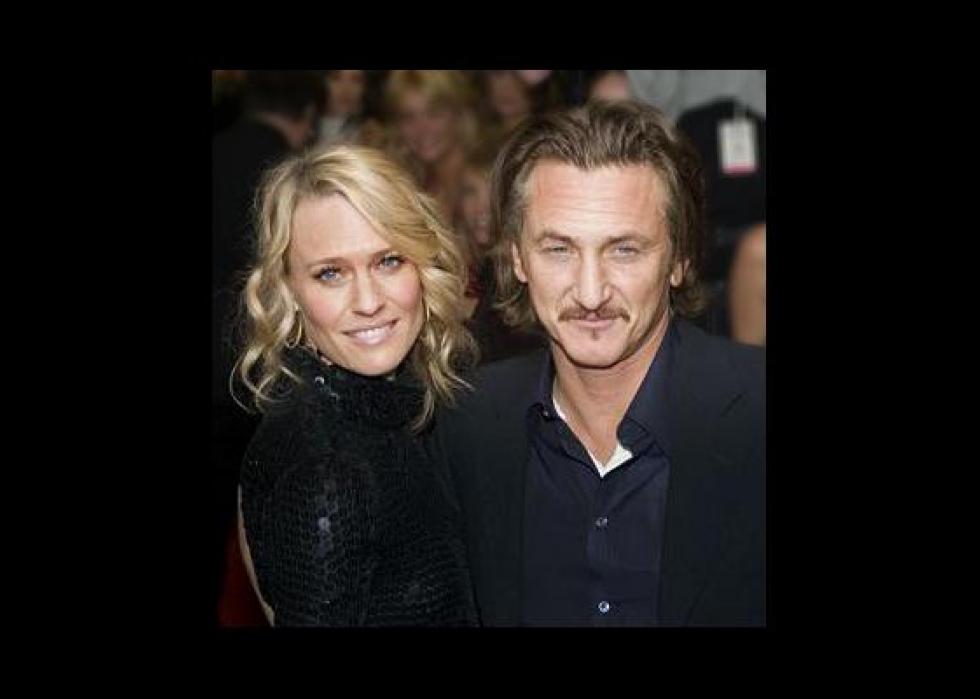 91 / 97
Attit Patel // Wikicommons
2010
Population: 309,776,000
Number of Divorces: 872,000
Divorce rate per 1000 total population: 3.6%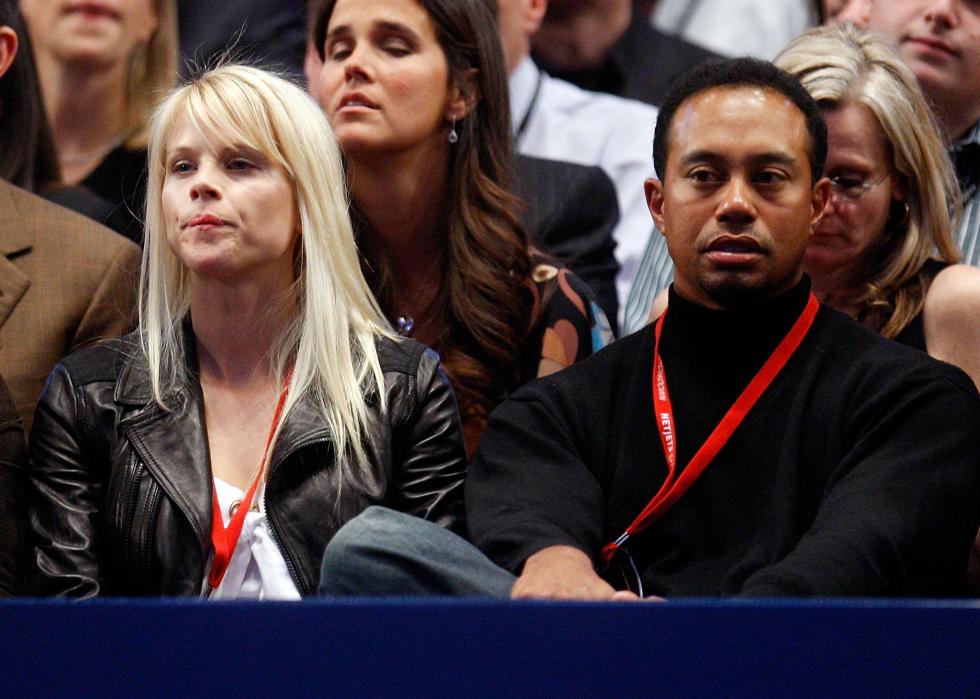 92 / 97
Nick Laham // Getty Images
2011
Population: 312,034,000
Number of Divorces: 877,000
Divorce rate per 1000 total population: 3.6%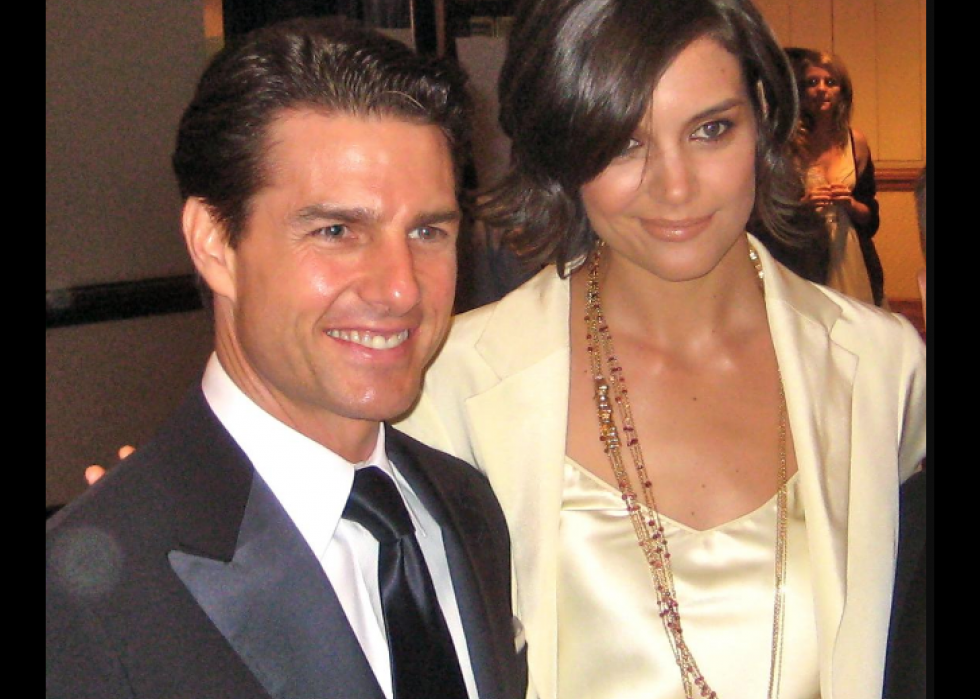 93 / 97
Jay Tamboli // Wikicommons
2012
Population: 313,914,040
Number of Divorces: 851,000
Divorce rate per 1000 total population: 3.4%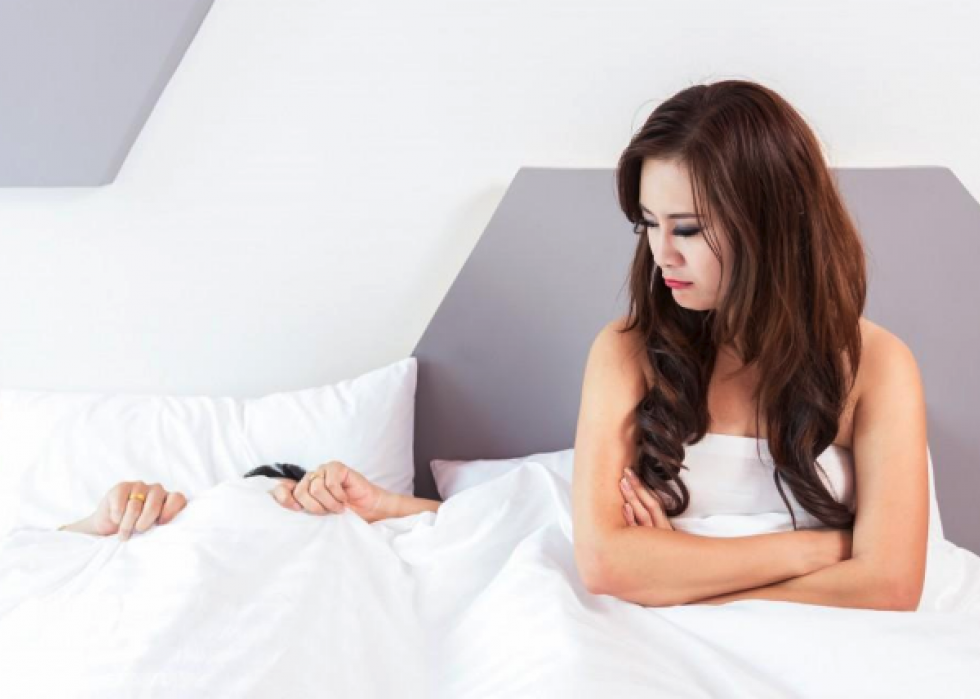 94 / 97
2013
Population: 306,136,672
Number of Divorces: 832,157
Divorce rate per 1000 total population: 3.3%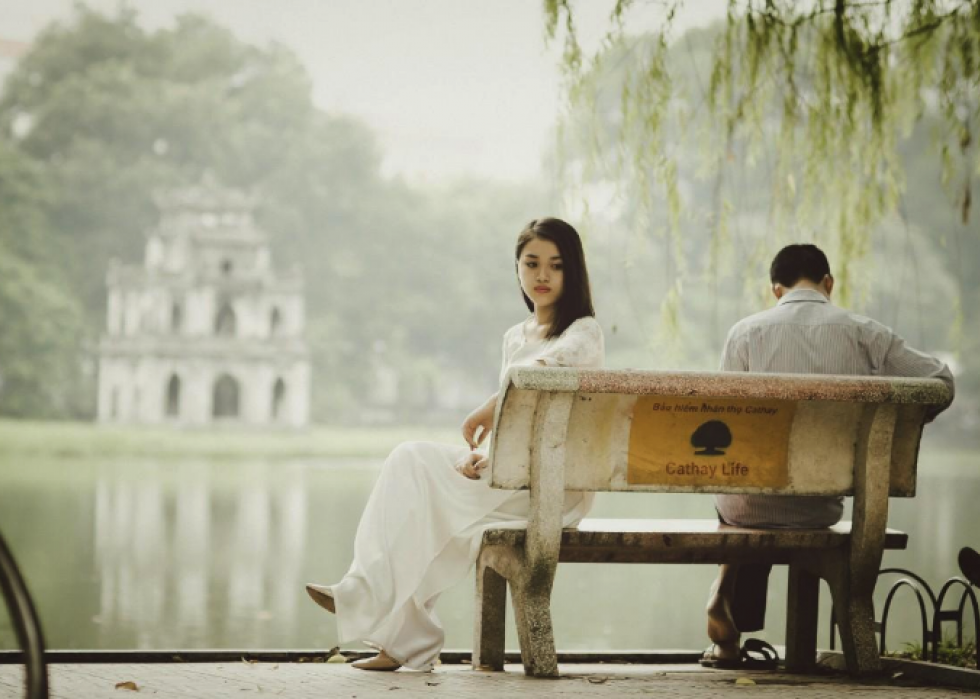 95 / 97
2014
Population: 308,759,713
Number of Divorces: 813,862
Divorce rate per 1000 total population: 3.2%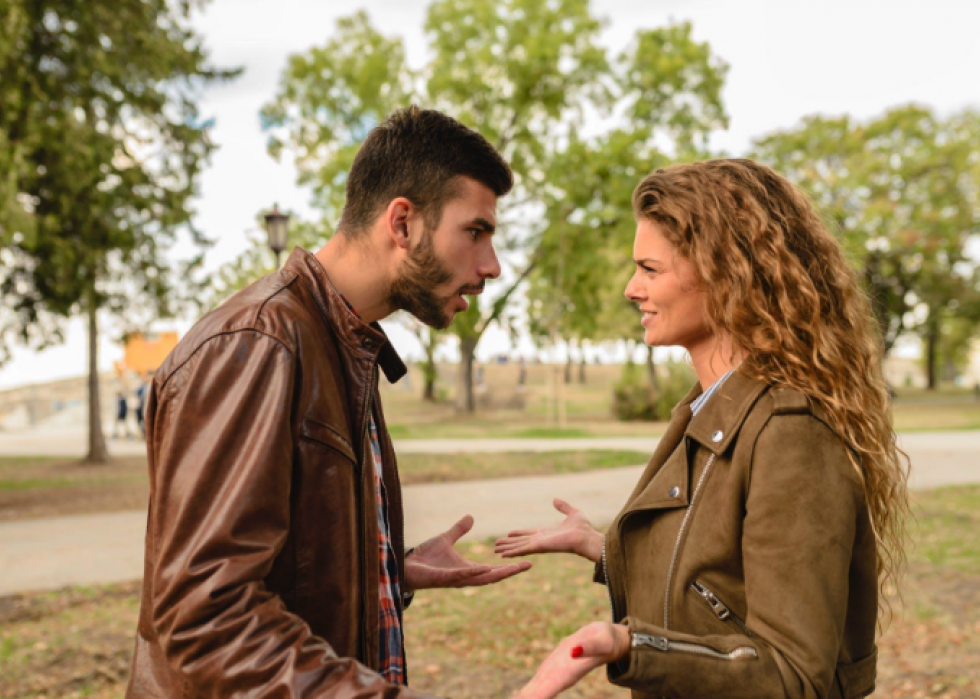 96 / 97
2015
Population: 321,418,820
Number of Divorces: 800,909
Divorce rate per 1000 total population: 3.1%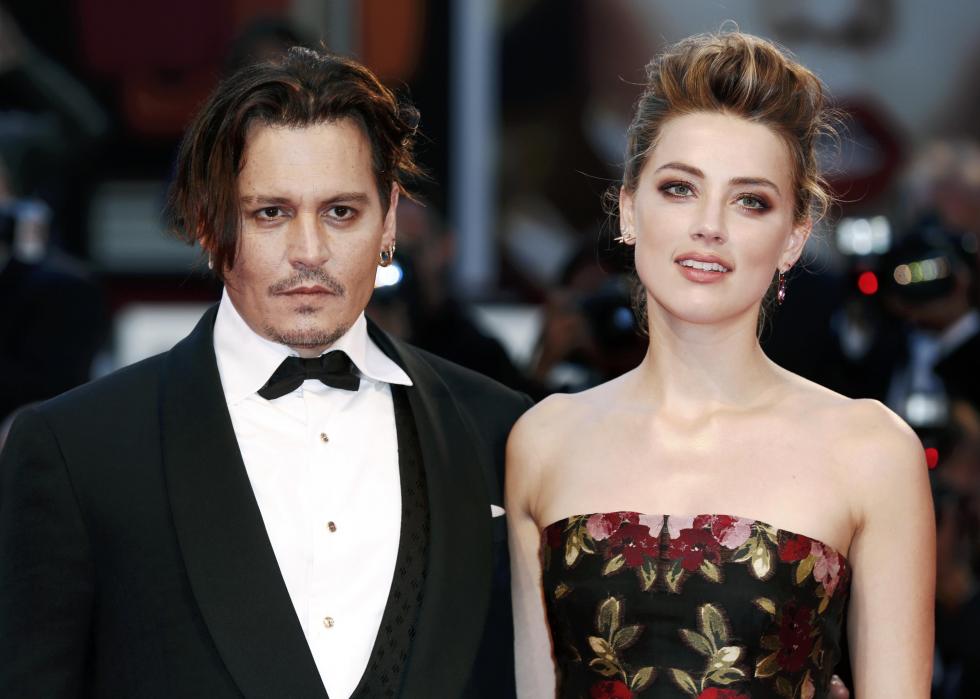 97 / 97
Andrea Raffin // Shutterstock
2016
Population: 323,127,513
Number of Divorces: 827,261
Divorce rate per 1000 total population: 3.2%