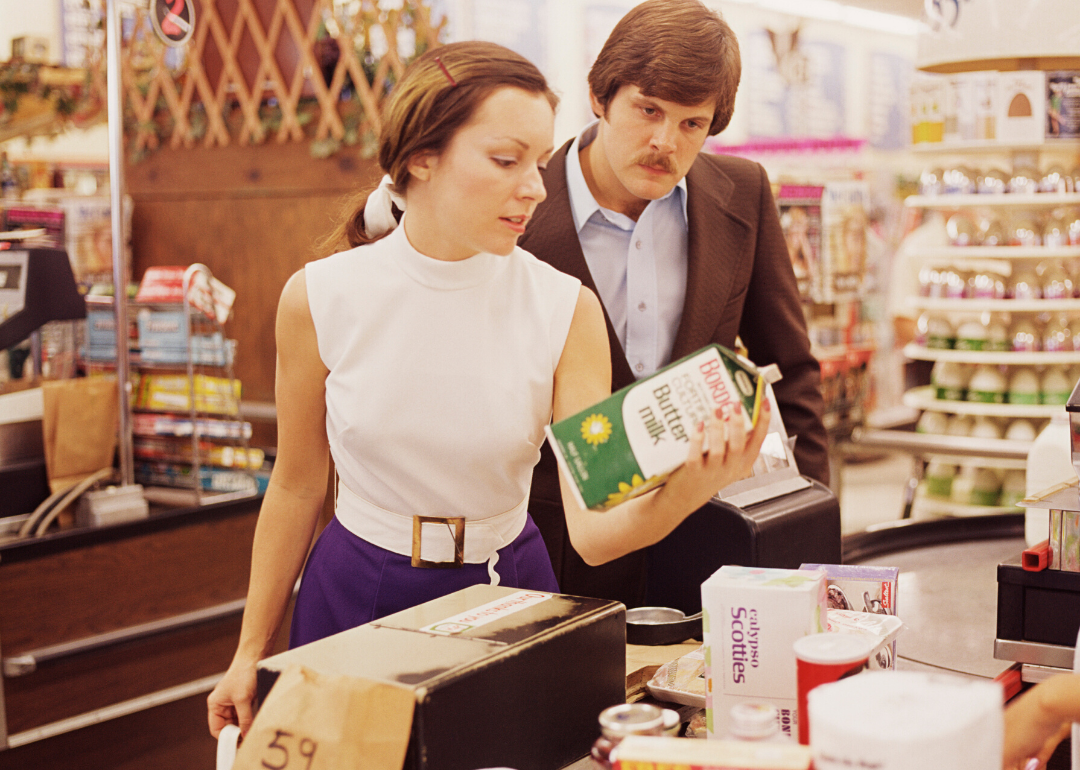 What grocery shopping was like the year you were born
Dennis P Hallinan/UNIC NA // Getty Images
What grocery shopping was like the year you were born
During the COVID-19 pandemic, many have gotten wary of what they're touching in high-traffic areas like the grocery store. It's now normal to spray down carts with disinfectant or use hand sanitizer before and after shopping. But 100 years ago, grocery stores weren't set up in a way that allowed customers to handle the products; they'd go into a small shop—likely one that specialized in a specific type of groceries such as produce or dry goods and give the clerk a shopping list. The staff would then gather the items, tally up the bill, and send them on their way.
Things changed when Clarence Saunders cut the ribbon on the first Piggly Wiggly on Sept. 11, 1916. Unlike the competition, this "modern supermarket" was built on self-service. Shoppers could pick up packages of food and take the time to read the label while shopping. They could choose the biggest, greenest bell pepper from the produce display, and (much to grocers' dismay) squeeze every last peach to find the perfect ones for their cobblers.
While self-service grocery shopping is now the norm, it was revolutionary for the time. Customers loved it, and Piggly Wiggly would go on to open at least 530 more supermarkets by 2020. More importantly, the self-service concept would pave the way for the big-box supermarkets we shop at today.
Grocery stores have undergone a lot of changes over the last century and often looked quite different from one decade to the next. To find out what grocery shopping was like every year since 1920, Stacker took a look at news articles, industry reports, government research, historical documents, and vintage photographs. The research shows how supermarkets progressed over the years, from introducing shopping carts and offering self-checkout to stocking their freezers with low-fat frozen foods and filling their produce displays with organic fruits and veggies.
Wondering what grocery shopping was like the year you were born? Read on to see how supermarkets have changed every year from 1920 to 2020.