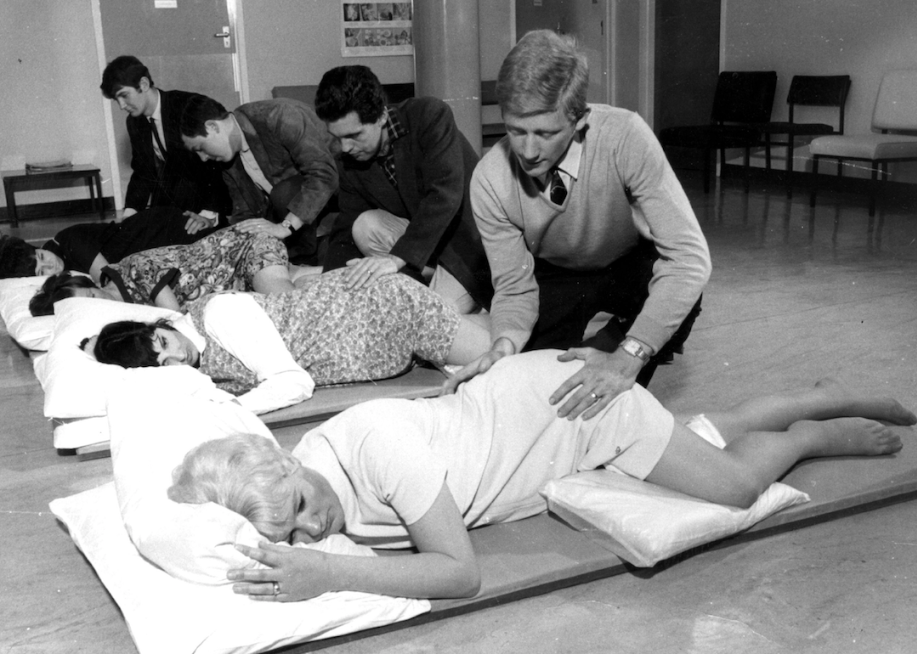 What having a baby was like the year you were born
What having a baby was like the year you were born
Having a baby might seem like a relatively straightforward proposition—simple, if far from easy. Get pregnant, wait nine months, go into labor, and emerge from the process with a brand new human to care for.
But in reality, there's so much more to it than that. The societal practices surrounding childbirth have changed radically over the last hundred years alone. Some of the biggest changes include increased access to family planning services, the ways expectant mothers care for themselves and their unborn children, and how and where babies are born.
Medical advances like in-vitro fertilization have also enabled women who have difficulty conceiving naturally to join the world's ranks of mothers. The average age of mothers in the United States has been creeping ever upward in recent decades, thanks in part to these advances and in part to changing social attitudes about women in the workforce and marriage. These stats are no-doubt encouraging to women who wish to start a family only after they've settled with a partner in a stable career. The timeframe for procreation has widened over the years, and the current world record-setter for natural birth is a woman who had a child at age 57.
Once pregnant, women are faced with medical options for delivery, and they often struggle with the decision to take advantage of pain relief or to deliver their children "naturally." Early in the century, drugs that knocked women out for the course of their delivery were wildly popular but later led many women to complain that they could hardly remember giving birth at all. Later on in the century, many women began opting for C-sections.
In response, some midwives, doulas, and other natural birth proponents began advocating for a return to traditional methods of giving birth, free of much medical intervention, and instead relying on age-old tricks like gravity to ease the pain of childbirth. Their suggestions made them plenty of enemies, but also found proponents within the typical Western medical model.
To explore what having a baby was like in every year of the past century, Stacker compiled Centers for Disease Control and Prevention data on birth rates, infant mortality, and life expectancy, as well as Social Security Administration data on historical baby name popularity. Stacker also included the fertility rate and the crude birth rates⁠—meaning the total number live births per 1,000 women between 15 and 44, and the number of live births per 1,000 of the general population, respectively.
Click through for a look at what having a baby was like during each year of the past century.
You may also like: What marriage was like the year you were born