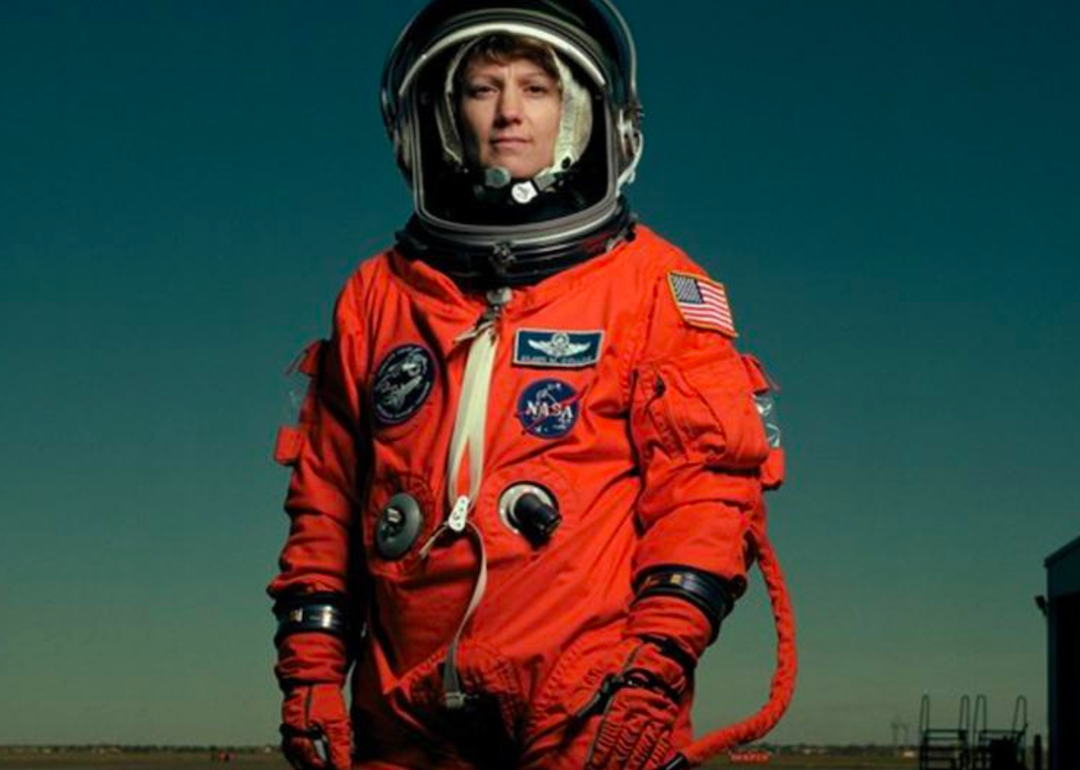 Women who broke barriers from the year you were born
NASA on the Commons // Wikimedia Commons
Women who broke barriers from the year you were born
The 19th Amendment to the U.S. Constitution was ratified in 1920 to give women the right to vote. Since then, women have been elected to government roles in increasing numbers, culminating in 2021 with the first woman sworn in as vice president of the United States.
Politics isn't the only field where women have broken through barriers, of course. In 1944, Ann Baumgartner Carl became the first female test pilot. In 1953, aviator Jacqueline Cochran was the first woman to break the sound barrier. And in 1999, Lt. Col. Eileen Collins became the first woman astronaut to pilot and command a NASA space shuttle mission. Women also have been appointed to the U.S. Supreme Court and directed big-budget, award-winning Hollywood films.
The term "glass ceiling" dates back to 1839 when French feminist author George Sand used a phrase translating to "impenetrable crystal vault" while discussing how it felt to be a woman desiring more than her expected social role. Since then, the term has been used to describe the invisible societal barrier that prevents women from achieving the same leadership positions, political offices, and pay rates as men.
Using data from news reports, historical governmental sites, and "Rad American Women A-Z," by Kate Schatz, Stacker compiled a list of 100 trailblazing women who shattered glass ceilings, proving that fighting for a better society is not only worthwhile but possible. On this list are Pulitzer Prize-winning authors, entrepreneurs, accomplished attorneys, dedicated service members, and many more inspiring women.
Click through to see how many trailblazers you recognize from the past 100 years.
You might also like: Women who broke barriers throughout military history