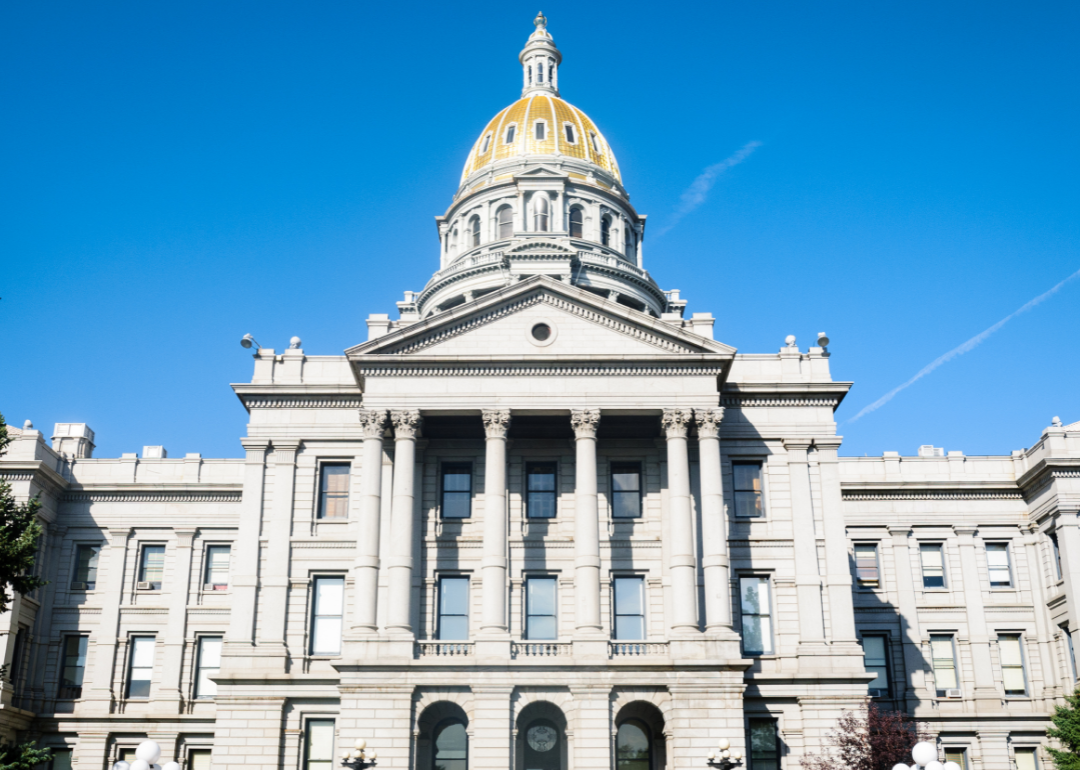 See the former jobs of the governor of Rhode Island
See the former jobs of the governor of Rhode Island
In 2018, 36 out of the nation's 50 states held elections for governor. A record-shattering 16 women were major party nominees the position, nine of whom were successful, making the current number of female governors tied with the all-time high number set in 2004. The LGBTQ+ community also made historic strides, as Colorado's Jared Polis became the first openly gay man to be elected governor in the United States, and Oregon's Kate Brown, who is bisexual, was reelected in her state.
Fast forward to the 2022 elections, and 36 states will once again elect—or reelect— their governors. But who are these powerful politicians, and what were they doing before they took their states' reigns?
Stacker analyzed the former roles every current governor had before taking office and found varying resumes, from positions as cabinet secretaries to the CEO of an ice cream company. Read on to find out where your state's governor developed and honed the leadership skills that propelled them to public office or check out the national story here.
Dan McKee (D-Rhode Island)
Small business owner and basketball coach were just a few of the titles Dan McKee held before becoming governor of Rhode Island. He launched his political career in Cumberland, where he served on the town council and later became mayor. He was elected lieutenant governor of Rhode Island in 2014.
While all 50 governors bring with them experiences from different walks of life, some share several commonalities. A total of four current governors have served in the military, and 15 were at one point the lieutenant governor of their states. Eleven governors previously served in the U.S. House of Representatives, while just one was a former U.S. senator.
Keep reading below to see the former jobs of governors of other states in your region.
Connecticut
Connecticut Gov. Ned Lamont founded telecommunications company Lamont Digital Systems, which operated the college campus television service Campus Televideo. While he sold the company before he ran for governor in 2018, it wasn't his first foray into politics. In 1987, he served on the Greenwich Board of Selectmen and launched several unsuccessful political campaigns, including runs for state senate and U.S. Senate.
Massachusetts
Charlie Baker has bounced between business and politics for most of his career. After finishing his education with an MBA, he soon caught the eye of then-Gov. Bill Weld, who offered him a place in his cabinet. He would also serve in the cabinet of the next governor, Paul Cellucci, before exiting state politics for the health care industry. He was the CEO of Harvard Pilgrim Health Care for several years but started dipping his toe back into politics with a spot on the Swampscott board of selectmen. He ran for governor in 2010 and lost but won the next time he ran in 2014.