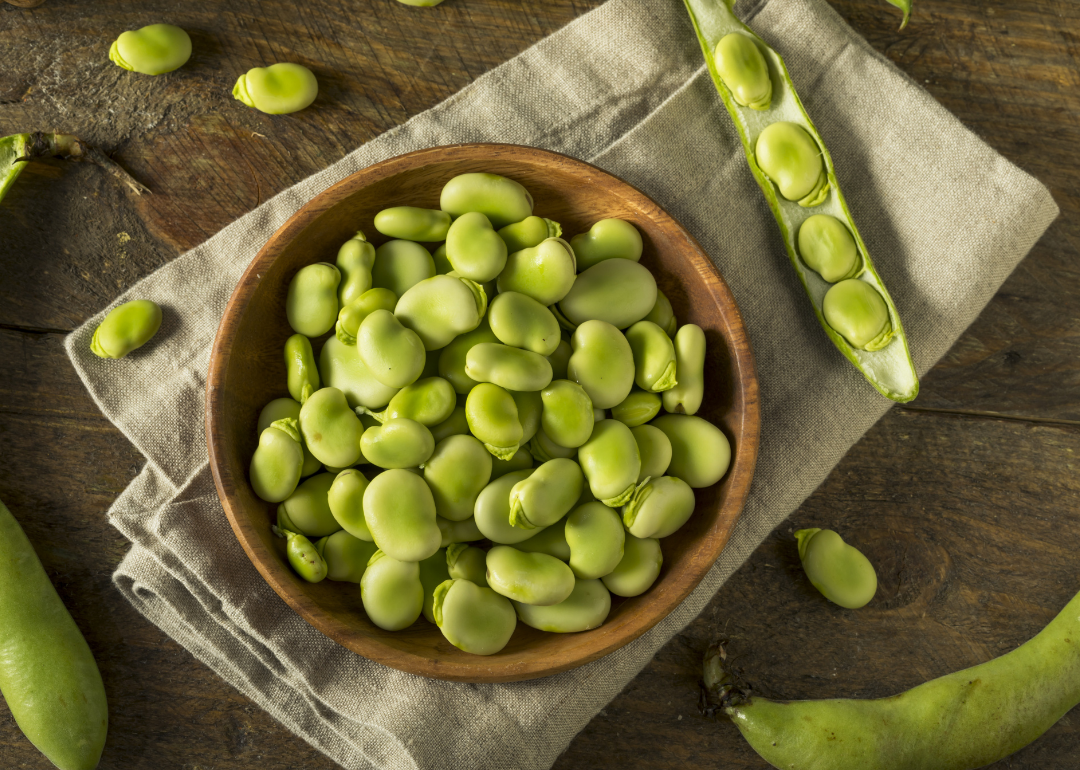 Stacker Studio
10 critical nutrients—and the plant-based foods packed with them
Brent Hofacker // Shutterstock
10 critical nutrients—and the plant-based foods packed with them
Nutrition labels on the foods we buy have changed significantly over the years to keep pace with updates from the Food and Drug Administration (FDA) on recommended daily values for various nutrients. As of 2020, recommended daily values had increased for nutrients such as calcium, fiber, vitamins C, D, and K, and manganese, while those for folate, selenium, zinc, and vitamins A, B6, B12, and E have decreased.
Almond Cow compiled nutritional information from USDA's FoodData Central to identify plant-based foods with high proportions of important nutrients and vitamins. While dairy and meat products represent powerful strongest sources of protein and can provide many nutrients, whole plants such as grains, nuts, fruits, and vegetables pack more nutrients into fewer calories and contain fiber for healthy digestion.
Curious how to naturally get more calcium, zinc, or vitamin C into your diet? Keep reading to learn more about plant-based methods for consuming 10 nutrients critical to your health.
This story originally appeared on Almond Cow and was produced and distributed in partnership with Stacker Studio.