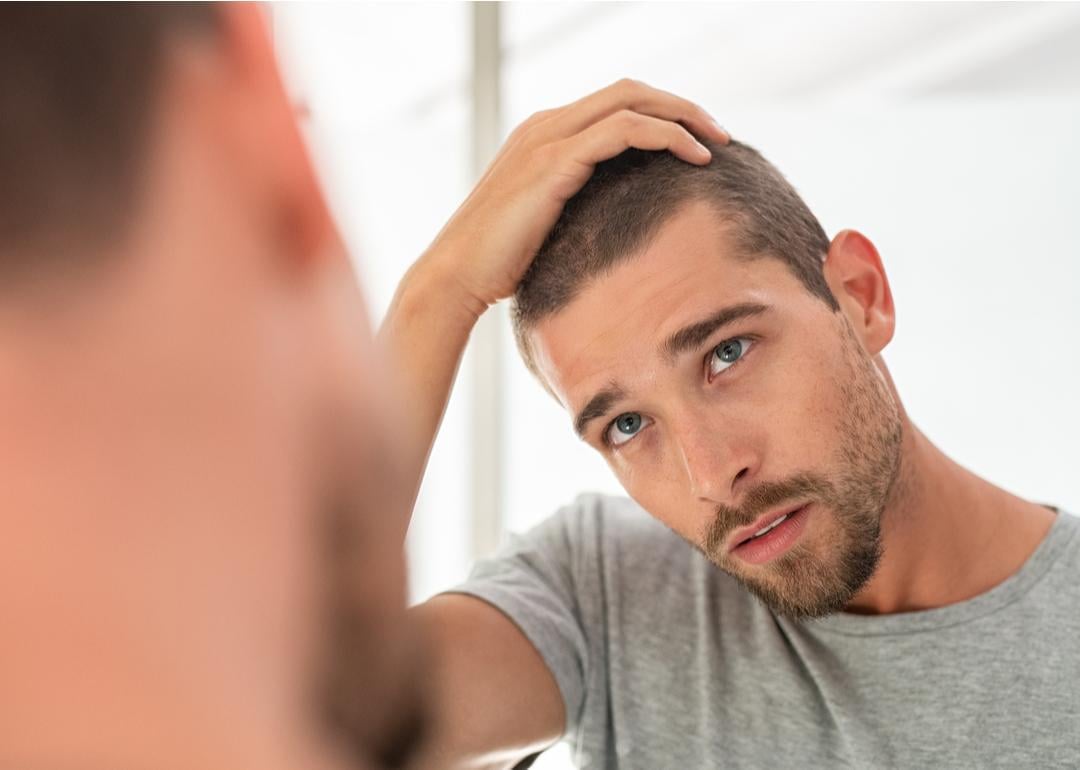 Stacker Studio
10 effects testosterone has on your health
10 effects testosterone has on your health
Historically, testosterone has been associated with masculinity. Someone having high levels of testosterone was shorthand for perceived higher levels of aggression, strength, and libido. However, testosterone plays a significant role in the health and functioning of everyone: Testosterone plays just as important a part in ovarian function as it does in male reproductive development.
Having abnormally high levels of testosterone is not particularly common, and most typically occurs in athletes who have taken steroids or hormones to boost their athleticism. Low levels of testosterone, however, is a natural side effect of aging, with approximate percentages of males with low testosterone increasing from 20% to 50% from the age of 60 to 80. Additionally, injuries, radiation-focused medical treatments, and changes to the pituitary gland can all cause testosterone levels to drop.
Transmasculine nonbinary people and transgender men may use testosterone to help masculinize their bodies. In addition to the other effects testosterone has on the body, trans individuals who supplement the hormone have a decreased risk of gender dysphoria, depression, and anxiety as the hormone replacement therapy (HRT) helps them feel more like themselves. Taking testosterone consistently will lead to facial and body hair growth, lowered vocal pitch, increased muscle to fat ratio, diminished or an end to menstruation, and other health conditions cisgender men experience.
Overall, testosterone levels vary widely from year to year, and even from hour to hour. This can affect a broad range of internal and external body functions. Testosterone manipulates everything from metabolism and weight, hair and skin quality, and concentration and mood. Over time, testosterone abnormalities can have serious effects on one's bones and heart.
REX MD compiled a list of 10 effects that testosterone has on your health, using research from scientific journals and health news publications. Read on to find out the detriments—and occasional benefits—of having too much or too little testosterone flowing through your body.
This story originally appeared on REX MD and was produced and distributed in partnership with Stacker Studio.