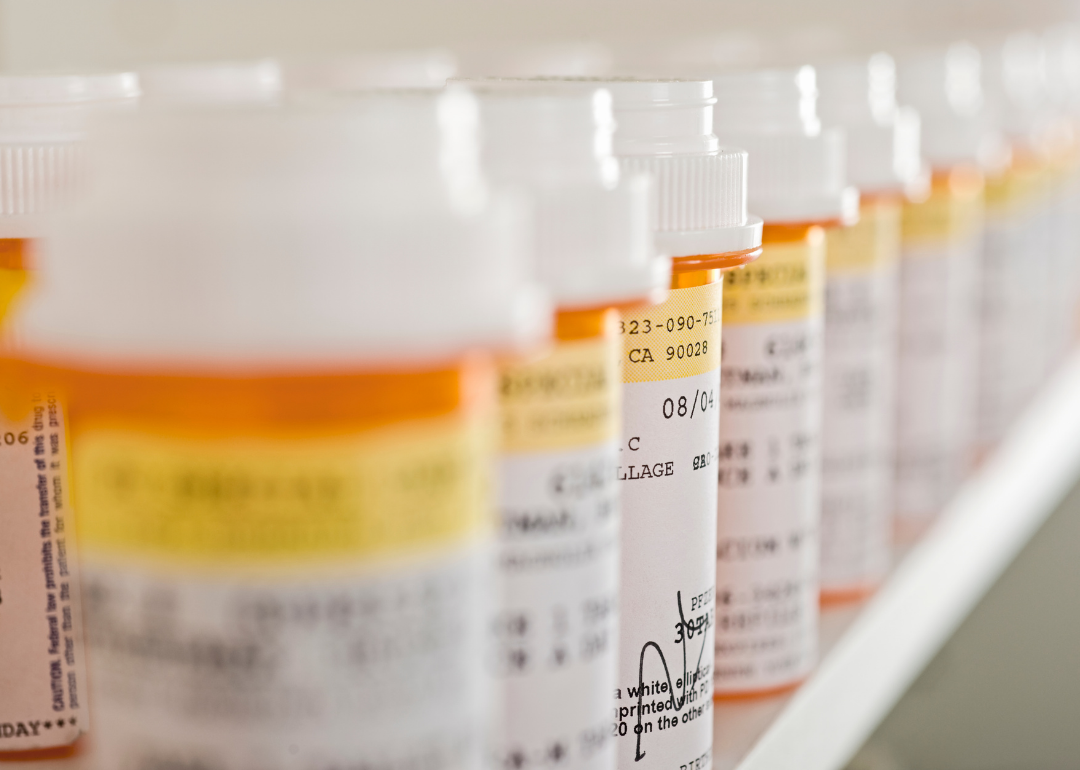 Changes in 30 common drug prices
Changes in 30 common drug prices
Climbing prescription drug prices have been a problem for many Americans for a long time. Several presidential administrations have tried and failed to rein in the high costs of drugs. Now, President Joe Biden is hoping the U.S. Congress will impose price controls on drugs. He has called for enabling Medicare to negotiate lower prices, for imposing penalties on pharmaceutical companies if they increase prices faster than inflation, and for implementing a cap of how much Americans on Medicare must spend on their medications. The pharmaceutical industry's trade association, Pharmaceutical Research and Manufacturers of America (PhRMA), opposes the changes, as do some conservative groups.
Using 2020-2021 data from the U.S. Centers for Medicare and Medicaid Services and 2019 data from the Medical Expenditure Panel Survey, Stacker analyzed how much the unit prices of the 30 most common prescription drugs in America have changed during the past year.
The definition of price per unit is the amount that a drug costs for one tablet, capsule, or gram, depending on the form of the medication. These are only prescription dose prices, not over-the-counter options. The vast majority of common drugs are in a tablet or capsule form, not a cream or inhaler.