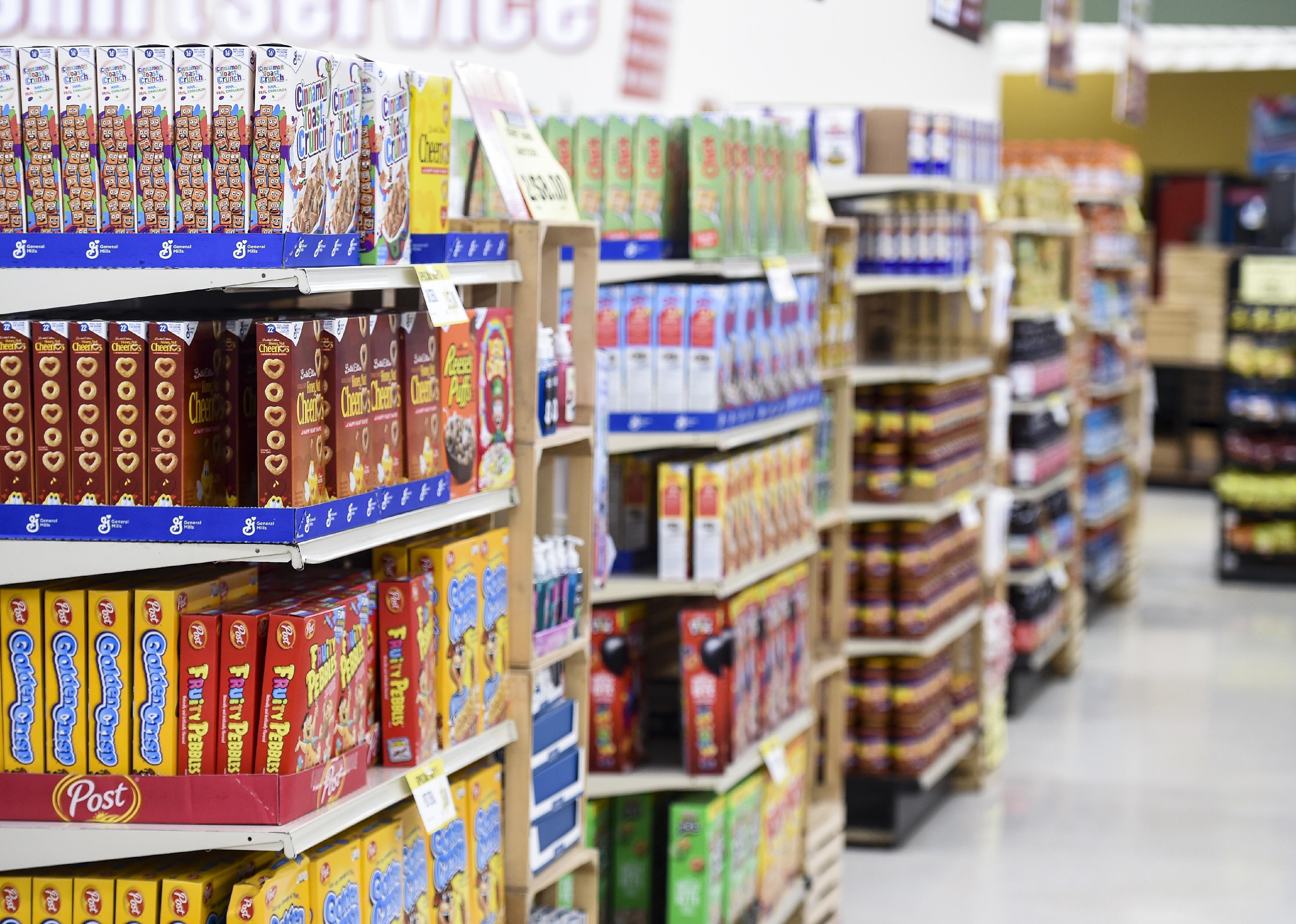 Stacker Studio
So sweet: How added sugar is skewing US nutrition
Ben Hasty/MediaNews Group/Reading Eagle // Getty Images
So sweet: How added sugar is skewing US nutrition
Any consumer who peruses a food product's nutrition label before making their purchase decision is all too aware of how prevalent added sugars are—even in many household staple items, such as bread and cereal products. The Food and Drug Administration defines added sugars as "sugars that are added during the processing of foods (such as sucrose or dextrose), foods packaged as sweeteners (such as table sugar), sugars from syrups and honey, and sugars from concentrated fruit or vegetable juices."
The Centers for Disease Control and Prevention recommends that Americans 2 years and older limit their consumption of added sugars to less than 10% of their total daily calories. That translates to 200 calories or less from added sugars for a diet of 2,000 calories per day. For children younger than 2, the recommendation is even stricter—no foods or drinks with added sugars at all.
Added sugars contribute to all manner of health concerns, chief among them obesity, which remains an urgent problem in the United States. About 32% of American adults and 15.5% of adolescents experience obesity, according to CDC data as of 2020. Adults who have obesity are at greater risk for a range of serious health problems, including heart disease, stroke, Type 2 diabetes, some cancers, and poor mental health. People with obesity also have a greater chance of developing severe COVID-19 symptoms.
To gauge the impact of added sugar on the national diet, GigaCalculator investigated how added sugar is skewing U.S. nutrition using data from the Department of Agriculture and various government and scientific sources.
This story originally appeared on GigaCalculator and was produced and distributed in partnership with Stacker Studio.