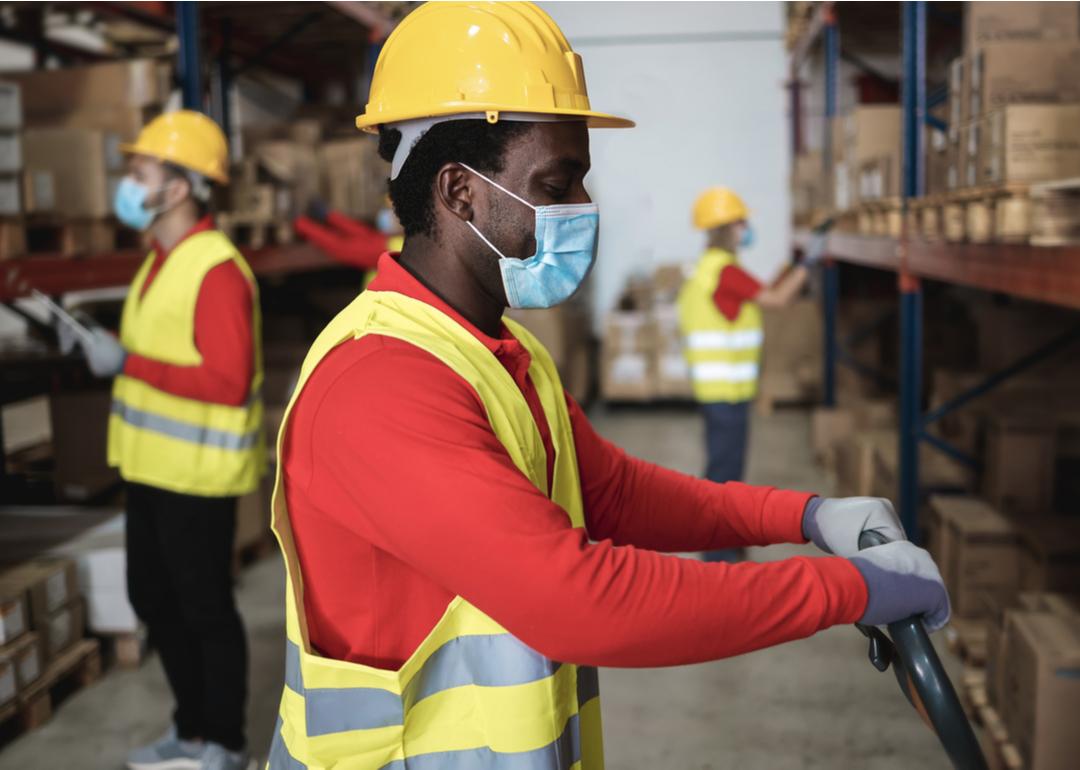 Stacker Studio
10 states with the most federal COVID-19 worker safety violations
DisobeyArt // Shutterstock
10 states with the most federal COVID-19 worker safety violations
As the coronavirus struck, safety at the workplace urgently became more important than ever. Newspapers and televisions were filled with vivid images and stories of workers crowded into close quarters, lacking personal protective gear. More recently, issues of workplace safety have extended to whether employees must be vaccinated against COVID-19 as a requirement of their employment.
The U.S. Department of Labor's watchdog, the Occupational Safety and Health Administration, conducted thousands of inspections into possible violations, resulting in fines totaling about $4 million in the first two years of the pandemic.
Uplift Legal Funding has identified the states with the most federal COVID-19-related worker safety violations, using OSHA data from July 2020, when the agency first issued COVID-19-related inspection guidance, through December 2021.
Nationwide, 22 states chose to run their own OSHA-approved workplace safety programs. These states set their own COVID-19 safety standards, and OSHA only holds jurisdiction over federal employees in these states. Another six states, including New York and Maine, have worker safety programs for state and local government workers, but rely on OSHA for oversight of the private sector.
Due to the impact of the pandemic on OSHA's ability to complete inspections at its usual capacity and its limited scope across certain states, a state's ranking doesn't necessarily reflect that its establishments were more prone to flouting COVID-19 restrictions—only that enforcement mechanisms caught more of the violations.
Take a look, and stay safe.
This story originally appeared on Uplift Legal Funding and was produced and distributed in partnership with Stacker Studio.