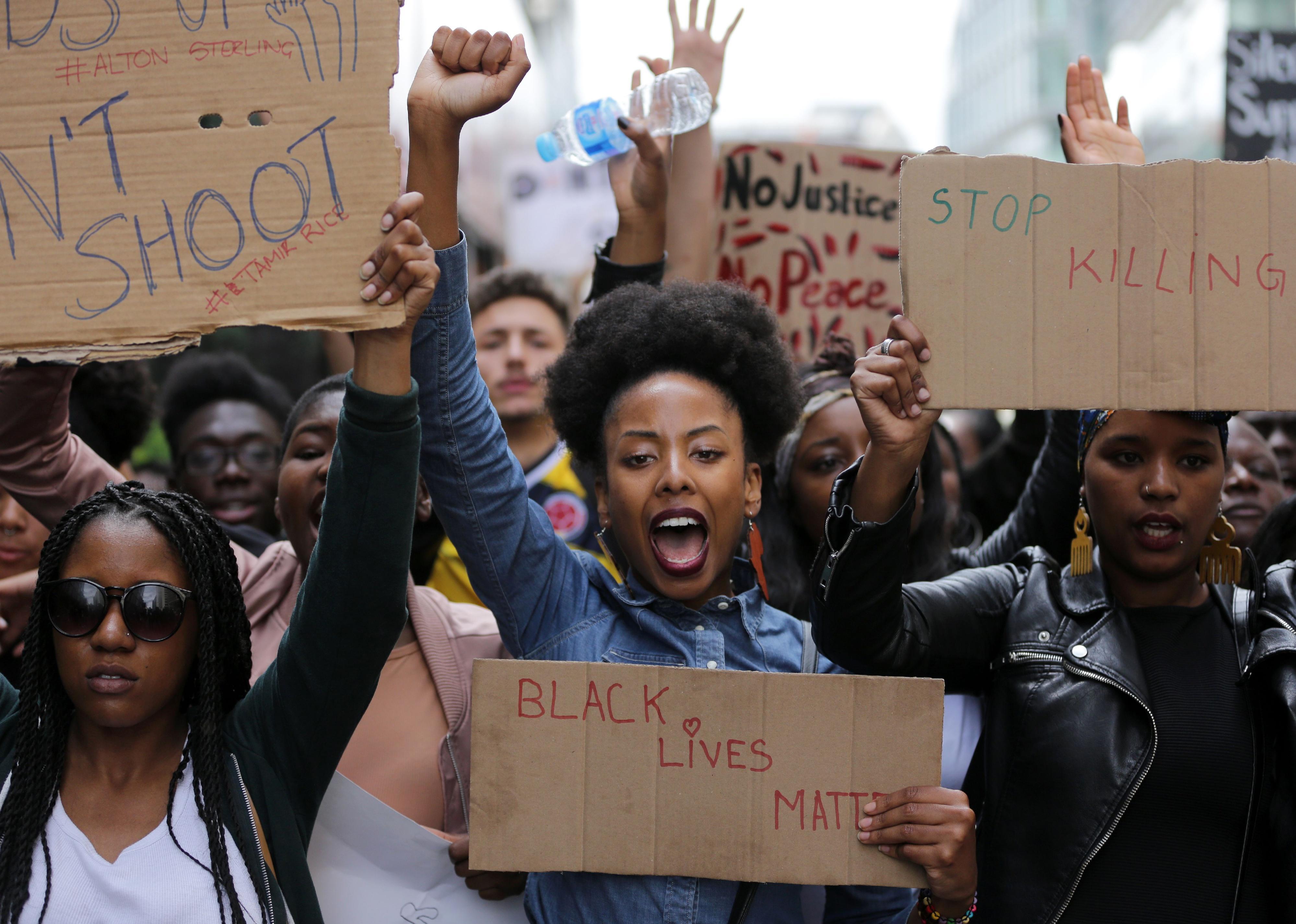 100 resources for fighting racism
DANIEL LEAL-OLIVAS // Getty Images
100 resources for fighting racism
After weeks of protests in response to the killings of Breonna Taylor, George Floyd, Elijah McClain, Oluwatoyin Salau, Rayshard Brooks, Ahmaud Arbery, and more, many people worldwide have taken to the internet to utilize tools to fight police brutality, white supremacy, and racial inequity.
News of the killings flared from city to city, bringing with it the harsh realities of systematic racism and oppression against Black communities. Video recordings of Black lives being taken spread like wildfire across the internet. There has been a protest every day since the death of George Floyd, and people continue to use the tools given to the community to uplift, encourage, and stand up for Black lives.
Silence is no longer an option for many, who instead are calling for accountability and the systematic dismantling of outdated racist policies and notions still pervasive in American society. Shockwaves of support rang out on television, social media, corporate spaces, and the streets. Whether it be hashtags, exposure, educational resources, or active protests, many people are fighting for inclusivity and changes in police tactics.
Stacker compiled a list of 100 resources to take action against racism, from anti-racism organizations to essential reading. We've used multiple crowdsourcing materials created by digital communities to help readers utilize the wide variety of petitions, organizations, events, fund donations, and other useful links. The list also includes books, organizations, movies, podcasts, educational resources, and social media accounts for readers to follow and stay up to date on current events.
Keep reading to explore ways you can contribute to the cause.
You may also like: Libertarian, gerrymandering, and 50 other political terms you should know