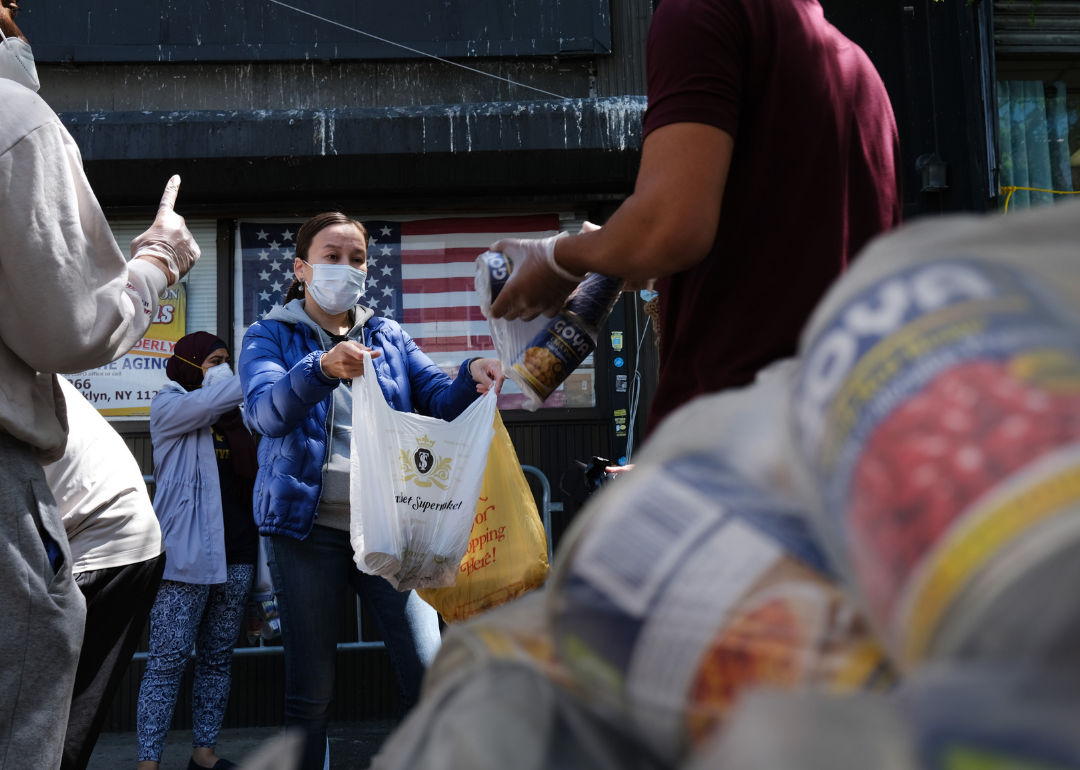 50 facts about poverty in America
Spencer Platt // Getty Images
50 facts about poverty in America
Before the coronavirus pandemic exploded across the United States, the poverty rate was falling.
It was 10.5% in 2019, which was still 34 million poor people, but 4.2 million fewer than the year before, and the lowest rate recorded since estimates were first published in 1959, according to the Census Bureau.
That changed as the pandemic upended the economy, forcing schools, businesses, restaurants, and shops to close, and throwing millions out of work. A study from Columbia University in New York City found that there were 8 million more poor people in October than in May as a result. Hardest hit have been Black and Latino Americans, the Urban Institute found, across the measures of lost income, food insufficiency, and concerns about paying rent or mortgages.
At the height of the crisis in March 2020, nearly 7 million people were filing jobless claims. For many, that meant the loss of health insurance coverage during the country's worst public health crisis in 100 years. The numbers of uninsured were already rising, according to the Kaiser Family Foundation. They went from 26.7 million in 2016, up to 27.6 million in 2017, up again to 28.2 million in 2018, reaching 29.2 million in 2019. People without insurance could face large medical bills if they get COVID-19.
Women were already more likely to be poor than men. In 2018, 12.9% of women lived in poverty, compared to 10.6% men. Now the pandemic is placing an unequal burden on women, who no longer have the support of schools and day care for child care. Many have left their jobs or are considering it, a trend that could worsen poverty for some.
Stacker looked at data from the Census Bureau, the Bureau of Labor Statistics, charitable organizations, university studies, and other documents to compile this list of 50 facts about poverty in the United States.
You may also like: 25 terms you should know to understand the gun control debate