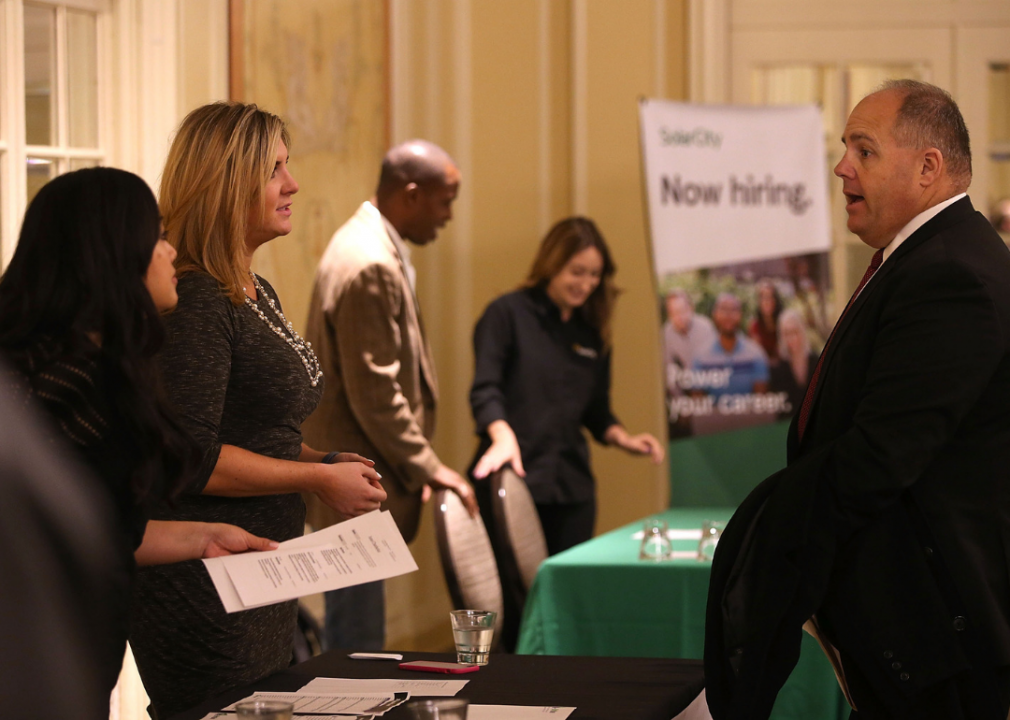 How Americans feel about 25 major issues
Justin Sullivan // Getty Images
How Americans feel about 30 major issues
If you feel you can't get through a single news cycle without hearing about the polarization of the country, resist the urge to blow it off as fake news. According to data from the Pew Research Center, the 21st century has driven a massive partisan wedge between red and blue America. From homosexuality to corporate profits, to environmental regulations to poverty, there are widening gaps in the attitudes, values, and opinions between Democrats and Republicans on some of the biggest issues. While factors like age, gender, and ethnicity are occasionally better indicators, political affiliation is significantly more likely than before to shape modern world views—at least since 1994 when Pew first conducted the surveys.
Similar data reveals that priorities are changing for the population as a whole. A smaller percentage of Americans worry about the economy, for example, than they did just a few years back, while a greater percentage worry about addiction. Several years of positive economic growth and record-low unemployment in the wake of the Great Recession undoubtedly contributes to that change in opinion.
Using polling data from sources like Pew Research, Gallup, and the Kaiser Family Foundation, Stacker examined America's opinions on 25 of the biggest issues facing the country today. Stacker focuses on what drives those opinions, how those opinions have changed, and how those opinions play out in real-life policies and events. Since so many issues are split by political identity, it's important to note that any reference to "Democrats" and "Republicans" could also include respondents who are independent but "lean" toward one party or the other.
You may also like: "I have a dream" and the rest of the greatest speeches of the 20th century