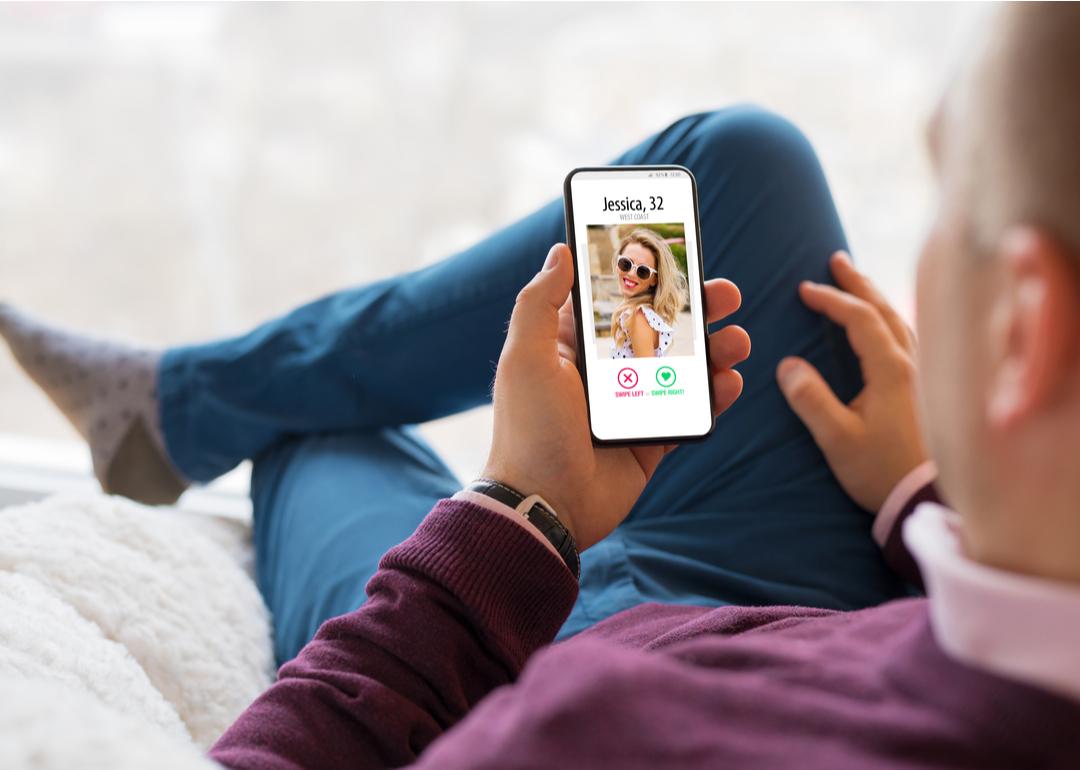 Stacker Studio
How background checks on popular dating apps and websites work
Kaspars Grinvalds // Shutterstock
How background checks on popular dating apps and websites work
The state of love since the COVID-19 pandemic began has shifted drastically, with mobile and online dating sites all reporting sharp increases in their usage. OkCupid saw a 700% increase in dates from March to May 2020, Bumble video calls and Zoom-based dating in general increased exponentially, and Tinder recorded its highest number of swipes on one day at over 3 billion. That's a lot of love in the air.
Still, people only know what their potential paramour has revealed about themselves on a first date. In a perfect world, everyone tells the truth, but we know that's not always the case: One study found 81% of online daters misrepresented some aspect about themselves, be it height, weight, or age. While an inch or two is not going to hold most people back from true love, outright lies about their identity, relationship status, or criminal record might.
Further, there are crimes that have to do with matters of the heart on the apps themselves. "Tinder Swindler," a popular Netflix documentary, follows the true story of a man who allegedly conned $10 million from several women. While a single crime of this magnitude is unique, the amount is not—there is an epidemic of violence on dating apps. The Federal Trade Commission says phishing and dating scams on internet apps cost victims $304 million in 2020, double the amount of the previous year.
Historically, victims have only had police reports and the FBI's Internet Crime Complaint Center to tell someone about these complex and often international crimes, so it makes sense more dating apps are taking background checks and user verification seriously—but not all do. While dating online is full of hope and promise, there are measures you and the apps themselves must take to ensure your potential future soulmate is a person that you safely and securely spend time with.
With that in mind, Top10.com researched the background check and user verification processes for 10 of the internet's most popular dating apps and websites.
This story originally appeared on Top10.com and was produced and distributed in partnership with Stacker Studio.