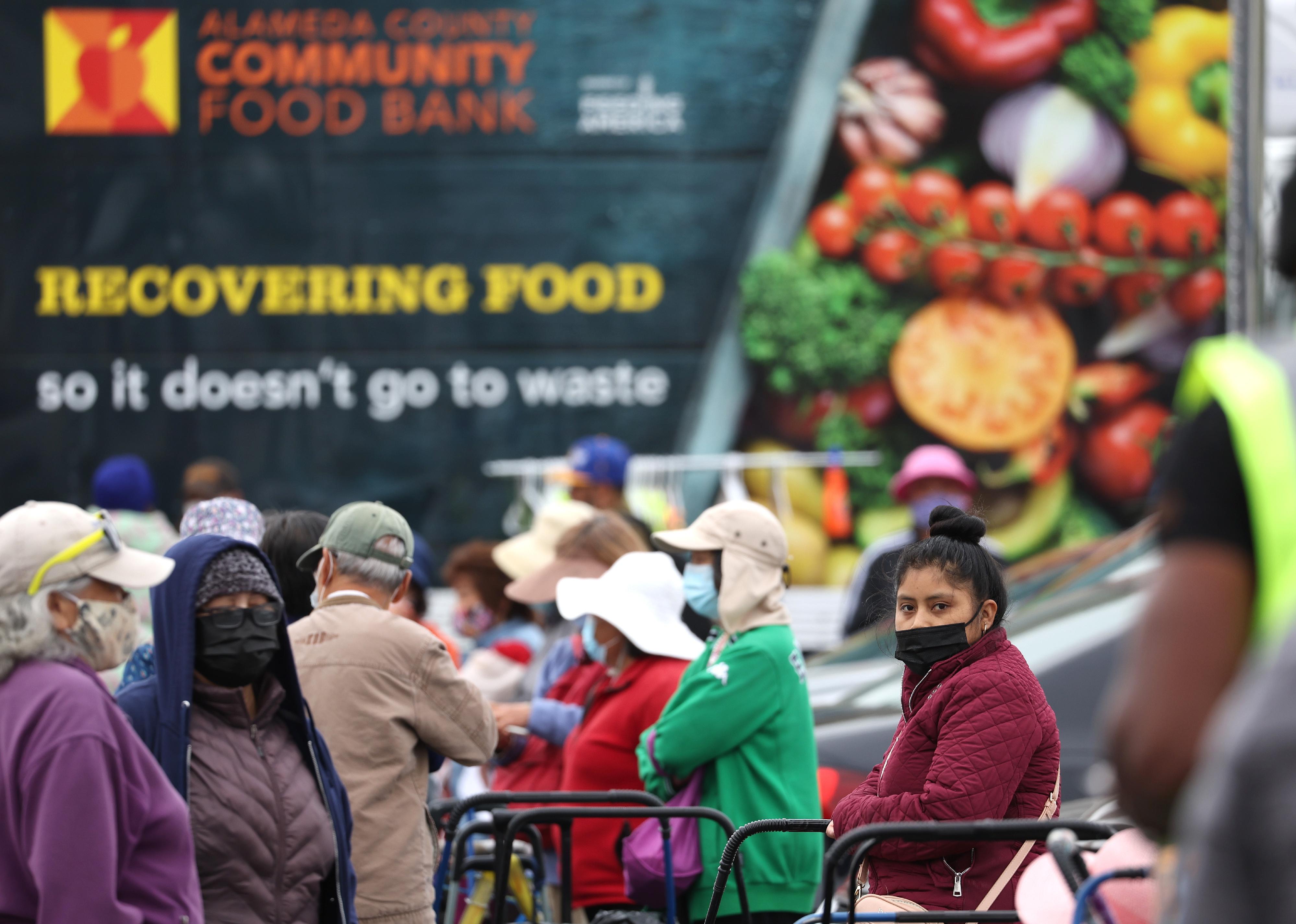 Stacker Studio
Inflation is significantly stressing 75% of Americans—here's how they're making ends meet
Justin Sullivan // Getty Images
Inflation is significantly stressing 75% of Americans—here's how they're making ends meet
If you drive a car, buy groceries, eat out at restaurants, or have spent money on pretty much anything in the United States in the last 12 months, you've likely felt the impact of this period of record-high inflation.
Inflation hit its highest point in 40 years in June 2022, with prices for all consumer goods rising 9.1% over 12 months, according to the Bureau of Labor Statistics. And while the October data shows that inflation is slowing down—consumer goods are now 7.7% higher year-over-year—it's still significantly higher than the Federal Reserve's desired 2% average.
For some, inflation may feel like a pinch—an involuntary eyebrow raise at check-out, a reason to budget more carefully. But for roughly 3 in 5 Americans already living paycheck-to-paycheck, already being supported by federal assistance programs, already depleting their savings if they have it, or maxing out credit cards to get by, the increasing prices can feel like a chokehold.
Grocery prices alone were more than 12% higher year-over-year in October. Paying just under $3 for a dozen eggs or $1 per pound more for chicken may seem nominal, but these increases add up quickly, forcing many people to make do with less.
Foothold Technology analyzed data from the Census Bureau's latest Household Pulse Survey, released Nov. 29, to determine how Americans are making ends meet during this period of high inflation. The survey asked respondents to rate their level of stress ("Very stressful," "Moderately stressful," "A little stressful," or "Not at all stressful") caused by the increase in prices over the last two months. In this analysis, if respondents reported "Very stressful" or "Moderately stressful," they were considered stressed by inflation.
Previous Household Pulse Survey data suggests that specific population segments are feeling this stress more acutely than others. Young adults aged 18-39, who were already struggling to hit financial benchmarks like student debt pay-off and homeownership, are more concerned than older generations about inflation. Cisgender females are more stressed about inflation than their cisgender male counterparts, and people who identify as Hispanic or Latino are more stressed out about inflation than those who identify as Asian, Black, or white.
The following list illustrates how Americans are getting by—such as borrowing from friends, utilizing their SNAP benefits, tapping savings, or utilizing credit cards and loans—and the stress levels of those relying on those methods.
This story originally appeared on Foothold Technology and was produced and distributed in partnership with Stacker Studio.