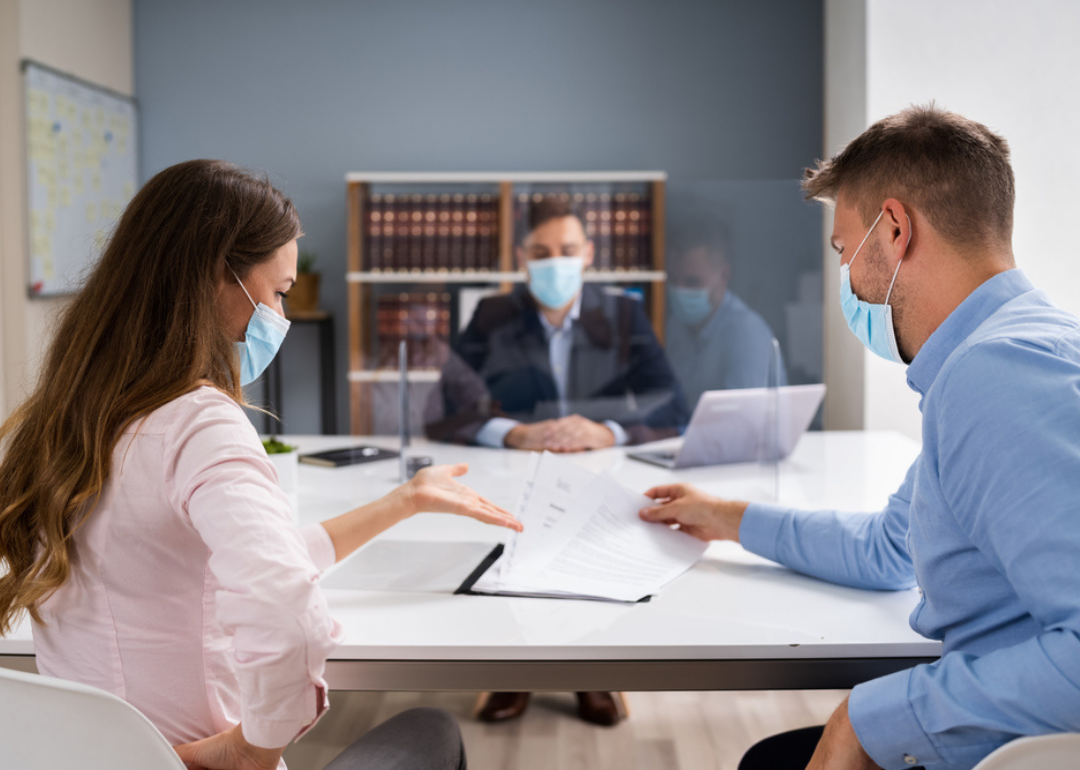 Stacker Studio
Most common types of COVID-19 legal complaints
Andrey_Popov // Shutterstock
Most common types of COVID-19 legal complaints
As COVID-19 continues to spread, so too do legal complaints—from challenges to gathering in groups, to event cancellations, to businesses suing their insurers for coverage of lost income.
The coronavirus has exposed many of the flaws and weaknesses in the local and federal governments, in supply chains, and in business relationships, which have been punctuated by an emergence of lawsuits specifically around the COVID-19 pandemic. Some are individuals suing on behalf of themselves or loved ones, often for those who were exposed to the coronavirus—in a nursing home, an assisted-living space, at a restaurant, or at work. Just as many are class action lawsuits: groups of individuals, companies or businesses suing a city or a state, or a state or federal branch, or suing a particular company or corporation.
Based on data from the Hunton Andrews Kurth COVID-19 Complaint Tracker, there have been more than 11,000 complaints filed across the country since January 2020. Zapproved used data from the complaint tracker to compile a list of the most common types of COVID-19 legal complaints. The complaint tracker is a database of both state and federal litigation involving COVID-19 claims and is updated daily. The different types of complaints are ranked by the number of legal complaints filed under each type since March 2020, and focuses primarily on corporate legal litigation. California leads the country with more than 2,000 complaints, followed by New York, Florida, Texas, and New Jersey.The month-over-month and state-by-state data is as of Aug. 10, 2021.
Lawyers, judges, and legal experts have been scrambling to keep up with how to handle issues for which there aren't always clear laws or regulations. Many of the cases are still being litigated, and given the renewed fervor over mask mandates and the debate over whether people should be required to show proof of vaccination, the number of complaints aren't likely to slow down any time soon.
Read on for the most common types of COVID-19 legal complaints.
This story originally appeared on Zapproved and was produced and distributed in partnership with Stacker Studio.